Atlanta-based Fuqua Development paid $25 million for the 18.84-acre former Times-Union campus at 1 Riverside Ave. along the Downtown Northbank riverfront that it will redevelop into the mixed-use One Riverside.
That price is almost $1.33 million an acre. Calculating just the 11.9 acres of dry upland that was sold, that price is $2.1 million per acre.
The rest is submerged land.
Fuqua Development principal Jeff Fuqua said Feb. 4 that he acquired the property but did not disclose the purchase price. The Duval County Clerk of Courts posted the deeds Feb. 10.
Fuqua sold 4.3 acres to TriBridge Residential for $15.5 million and 4.95 acres to the city for $6.04 million.
Calculating the per-acre price paid does not include the costs the buyers must pay or the benefits they received in improvement rights.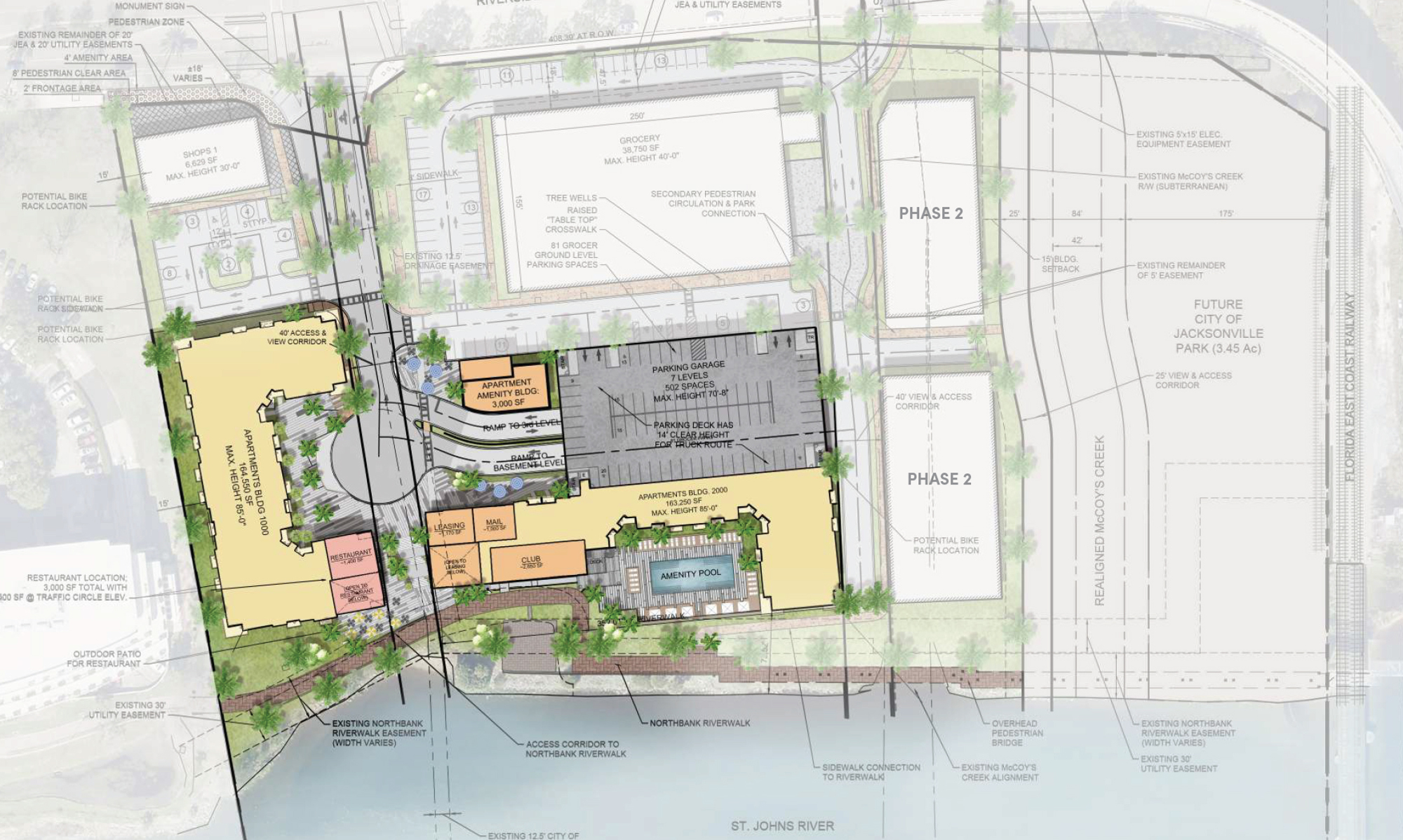 For example, the city will spend money to relocate and restore McCoys Creek and develop a park.
Fuqua bought the site through Fuqua BCDC One Riverside Project Owner LLC. It bought the property from 1 Riverside Property LLC, affiliated with the Morris family of Augusta, Georgia.
As TBR One Riverside Owner LLC. TriBridge Residential bought part of the property from Fuqua. TriBridge is Fuqua's partner in the apartment development.
Fuqua said Feb. 4 that demolition will start quickly for what he estimates will be a $250 million redevelopment of the property, which is west of the Acosta Bridge.
One Riverside is designed in two phases.
The first phase comprises 270 apartments, retail space and a restaurant. The second phase adds more apartments and retail space.
There also is an eight-level parking garage.
Fuqua said work will start "almost immediately" on demolition of the five-story, 55,500-square-foot office building and three-level, 223,000-square-foot production building.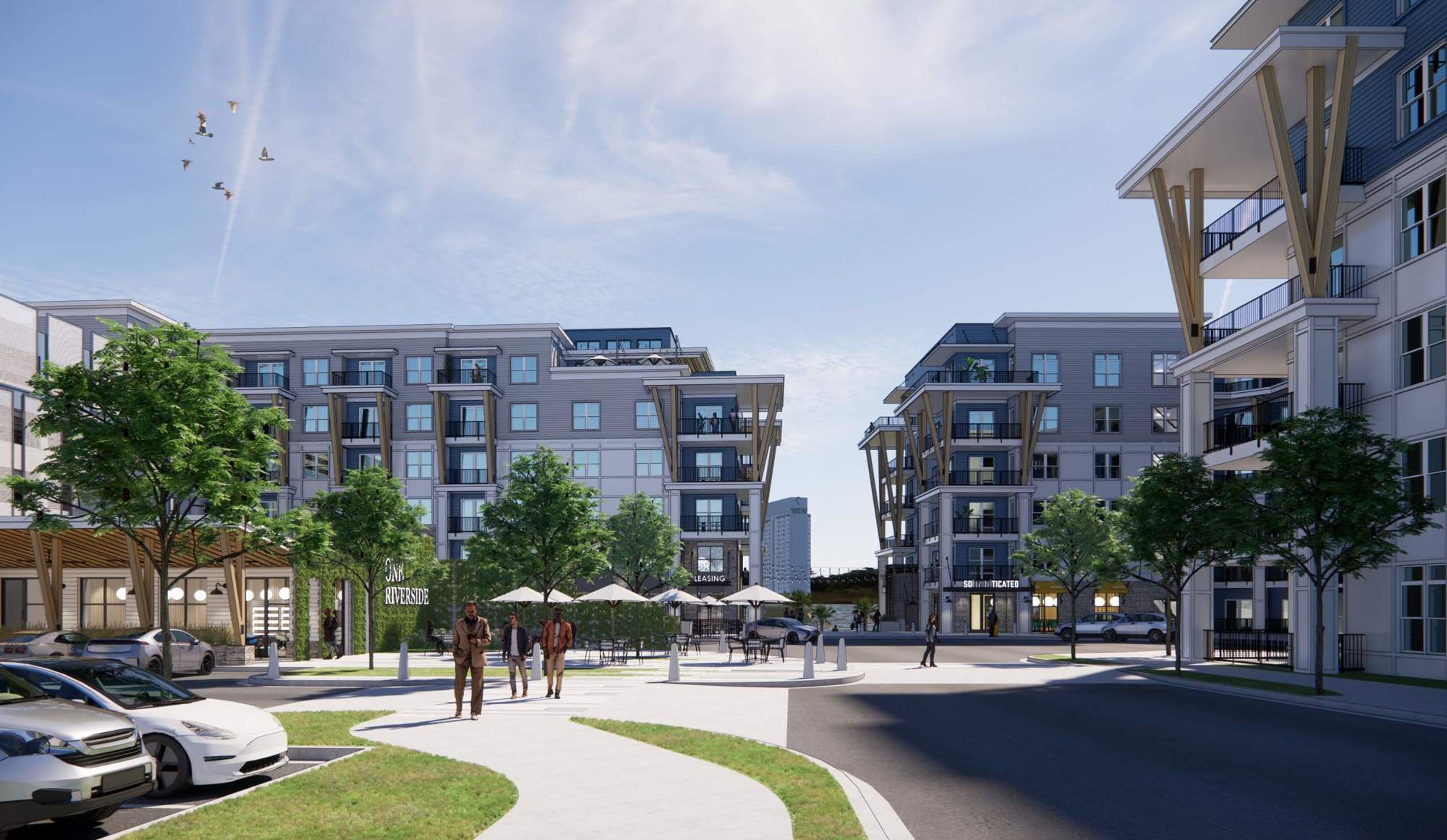 Fuqua said to expect the demolition crews to start work in 30 days. A pending demolition permit shows an estimated $1 million cost to demolish the structures.
The Times-Union campus was built in 1967. The Morris family bought the property and the newspaper in 1982. It sold the paper in 2017. The paper moved to Wells Fargo Center.
Fuqua said the retail portion of One Riverside will include a 40,000-square-foot grocery store that will be announced soon. 
The retail space – the grocer and an additional 7,000 square feet – will be developed on the site of the office building. The park will go where the production building is.
The residential development and the restaurant will be along the river.
A second phase will provide 115 more apartment units and 15,000 square feet of retail space fronting the restored McCoys Creek.
Fuqua said he also has submerged land. He said he was looking at how to develop that for a dock. 
City Council approved a $31.59 million incentives package Nov. 23 for the redevelopment.