Redwire Corp. still hasn't filed a quarterly financial report since becoming a public company in September, but it did offer 2021 revenue expectations in a Feb. 3 news release.
The Jacksonville-based space technology company said it expects pro forma revenue (accounting for acquisitions) of $146 million to $151 million for 2021, 30% higher than the previous year.
However, that's lower than Redwire's previous forecast, before going public, of $163 million.
Redwire, formed in 2020, is the product of eight acquisitions of space technology companies over the last two years that have ambitious growth plans.
One of the companies was Made In Space, which provides a process for manufacturing in space and moved its headquarters from California to Jacksonville in 2020. After Redwire acquired the business, the Made In Space office became the headquarters for Redwire.
Redwire became public in September by merging with a special purpose acquisition company called Genesis Park Acquisition Corp.
In its financial presentations leading up to the merger, Redwire was projecting revenue to grow from $163 million last year to $1.4 billion in 2025.
However, Redwire hit a speed bump in November when it abruptly canceled its first scheduled quarterly earnings report.
The company announced it was notified Nov. 5 of a potential accounting issue with one of its subsidiaries, which it did not identify, five days before the scheduled report for the third quarter.
Redwire said the timing made it impossible to complete the report in time.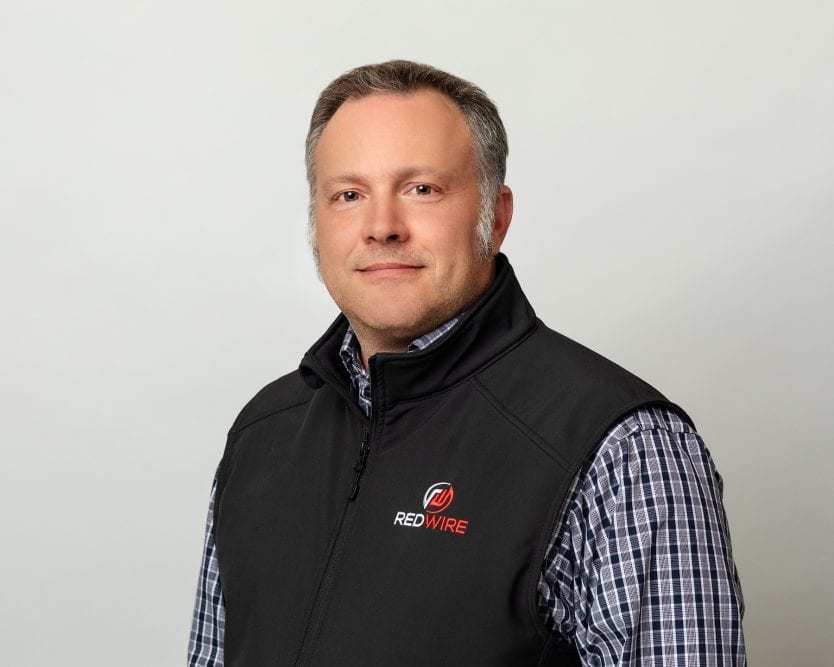 In the Feb. 3 release, Redwire said it received a preliminary briefing on an investigation into the issue by independent legal and accounting firms. The company said the investigation hasn't found any material misstatements in previous financial statements, but it didn't say when the full report will be finished.
"The Board of Directors and the entire Redwire team take very seriously the values of accuracy and compliance in the preparation of our financial statements. We look forward to continuing to position Redwire for success in the long term," CEO Peter Cannito said in the release.
The release said the lower-than-expected revenue for 2021 "reflects effects on the business and operating environment due to the delta and omicron variants and U.S. Government budget uncertainty."
Redwire's stock has fallen sharply since it canceled the earnings report. Genesis Park's stock closed at $10.50 on Sept. 2, the day the merger was completed and the company was renamed Redwire. It rose to a high of $12.96 on its first day of trading as Redwire and reached $16.98 in October.
However, the stock began falling in November and bottomed out at $4.66 in late January.
The one Wall Street analyst covering Redwire, Greg Konrad of Jefferies, continues to rate the stock as a "buy" with a $15 price target.
"The update is encouraging given the overhang from the lack of Q3 financials," Konrad said in a Feb. 4 research note after Redwire announced its revenue expectations.
While he said the delayed financial report is weighing on the stock, he expects "no material restatement" from the accounting review.
"Redwire continues to have broad opportunities across space, both organically and inorganically," Konrad said, and he continues to expect strong growth.
"On our estimates, emerging space opportunities support revenues rising to $230 million in 2022 with an outlook to over $1 billion by 2025," he said.
Weather impacts Rayonier earnings
Rayonier Inc. reported lower fourth-quarter earnings Feb. 2, due in part to bad weather that affected its timber operations.
The timber and real estate company reported adjusted fourth-quarter earnings of 1 cent per share, down from 8 cents in the fourth quarter of 2020.
"We further had to contend with labor shortages and persistent wet weather in many of our regions, which then when combined with the challenges posed by COVID, reduced our harvest volumes versus our original plan," CEO David Nunes said in Rayonier's conference call with analysts, according to a transcript posted by the company.
"Despite these headwinds, our team worked diligently to adapt to fast-changing market conditions and logistical challenges to capitalize on a favorable pricing environment and post excellent financial results," he said.
For all of 2021, Rayonier reported adjusted earnings of 67 cents a share, up from 25 cents in 2020. Its adjusted revenue rose 19.8% to $863.1 million.
Rayonier owns timberland in the Southeast and Northwest U.S. and New Zealand. Its real estate activities include the Wildlight development in Nassau County, where Rayonier is headquartered.
Patriot stabilizes truck driver count
Patriot Transportation Holding Inc. reported earnings of $1.74 a share for the first quarter ended Dec. 31, reversing a loss the previous year, with most of the gain coming from a property sale in Tampa.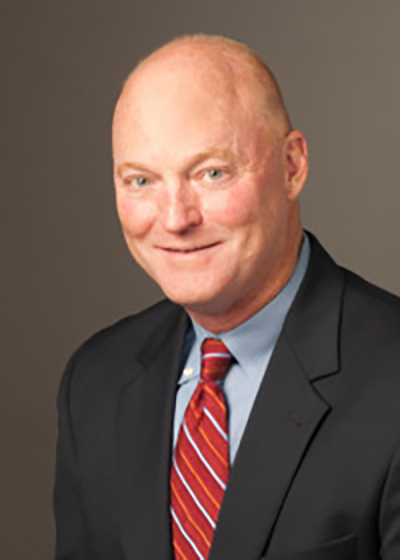 The Jacksonville-based company recorded a net gain of $1.70 a share from the sale of that former terminal property but excluding the impact of that sale, Patriot still had an adjusted operating profit of $605,000.
Patriot, like other trucking companies, has been dealing with problems hiring and retaining drivers.
However, CEO Rob Sandlin said in Patriot's Feb. 2 conference call that its driver count has been stable over the last three quarters after a pay increase in April 2021.
"During this first quarter of 2022 we announced additional driver pay increases in all of our markets, some of which went into effect during the quarter with the majority set to go into effect on February 4, 2022," he said.
Sandlin said pay increases for drivers have ranged from 21% to 31%, but its customers have agreed to rate increases that are covering the higher pay costs.
Waste Management expects attrition
Jacksonville residents are well aware of the problems waste disposal companies are having attracting workers, disrupting trash pickup services.
As Waste Management Inc. reported its year-end earnings Feb. 2, CEO Jim Fish said in a conference call he expects technology to make up for labor shortages.
"I mean, it's hard to get somebody to ride on the back of a truck and throw trash. So, we've got some categories here where we feel like we can really use attrition to our benefit, become much more productive from a labor standpoint," Fish said, according to a company transcript of the call.
"It's part of why I've maybe never been more optimistic than I am today, coming off of two pretty rough years, maybe as rough as any of us have seen in our lifetime, and all of a sudden looking at a '22 where we can really start to leverage those investments we've made in technology in those buckets where we have transactional type jobs that are really hard to fill," he said.
"Our expectation is to attrit between 5,000 and 7,000 positions over the next 4 years without replacements as these positions have become difficult to source and we expect that will continue to be the case."
Fish said he doesn't expect any big layoffs.
Houston-based Waste Management completed its $4.6 billion acquisition of Ponte Vedra-based Advanced Disposal Services Inc. in October 2020 and is seeing benefits from that deal more than a year later.
The company "successfully integrated the Advanced Disposal operations, generating synergies that have already exceeded our initial expectations with further synergies to come," Fish said.
Helped by the addition of Advanced Disposal, Waste Management's revenue rose 17.8% to $17.93 billion in 2021, and adjusted earnings rose by 81 cents a share to $4.84.
Waste Management said it realized $94 million in cost savings last year through its integration of the Advanced Disposal operations.
International Baler delays annual report
International Baler Corp. said in a Securities and Exchange Commission filing that its annual report for the fiscal year ended Oct. 31 has been delayed.
The filing said International Baler needs additional time "to produce normal course documentation in support of its audit for the year." It gave no other details.
The Jacksonville-based company makes balers used for recycling and waste disposal.
Duos Technologies sets below-market stock sale
Duos Technologies Group Inc. said Feb. 4 it priced a sale of 1.325 million shares of stock at $4 each, below its market trading price.
The Jacksonville-based company's stock had closed at $5.62 the previous day. It fell $1 to $4.62 on Feb. 4 after the announcement.
Duos said it expects net proceeds of about $4.9 million from the stock sale that will be used for potential acquisitions and other general purposes.
Duos offers technology for railroads and other industries.
Cox Automotive buys MobiCare
Cox Automotive Inc. said Feb. 7 it acquired Jacksonville-based MobiCare, which provides commercial fleet and truck maintenance services in the Jacksonville, Tampa and Orlando markets.
MobiCare will become part of Cox's Dickinson Fleet Services business. Terms of the deal were not announced.
Atlanta-based Cox Automotive, a subsidiary of Cox Enterprises Inc., provides automobile services through several brands including Autotrader, Dealer.com and Kelley Blue Book.
Krystal Klean buys Window Doctors
Jacksonville-based building care company Krystal Klean said Feb. 4 it acquired Window Doctors, a Brunswick company that provides services in Southeast Georgia.
Krystal Klean offers painting, pressure washing, sealing and coating, window cleaning, and waterproofing services.
The company says the acquisition of Window Doctors adds solar panel cleaning services, stain removal and gutter cleaning capacity.
Terms of the deal were not announced. Krystal Klean is a subsidiary of Fairfield, New Jersey-based Fleetwash.