A bill making its way through the Florida Legislature would allow restaurants with as few as 50 seats on Downtown Jacksonville's Northbank and on a strip of Kings Avenue on the Southbank to sell liquor and cocktails. 
Restaurateurs and city officials say reducing the space required by the state for spirits sales could be a boost to restaurants in the Jacksonville neighborhoods. 
The Downtown Investment Authority, which proposed the idea, says it could spur more dining developments in historic buildings, where space can be tight, in those corridors.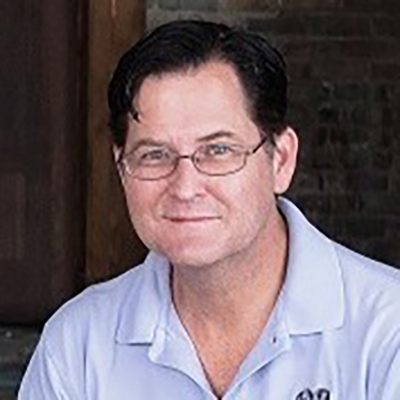 "The Northbank needs as many incentives as you can get to encourage development, growth and small business," said Allan DeVault, a former ownership partner in Insetta Group restaurants Bellwether and Black Sheep. DeVault said he did not have an ownership stake in the group's third restaurant, Orsay.
HB 1497, introduced by District 15 Rep. Wyman Duggan, R-Jacksonville, would modify the Florida Division of Alcoholic Beverages and Tobacco requirements for space and seating for on-site alcoholic beverage sales on the Northbank and create a new Kings Avenue Commercial Corridor.
Statewide, restaurants are required to have space for at least 150 seats in 2,500 square feet to obtain a liquor license and sell spirits, as well as earn at least 51% of the gross food and beverage revenue from food and nonalcoholic beverage sales.
In 1987, the Legislature lowered that threshold in the Downtown Northbank and Southbank to 100 seats and 1,800 square feet.
The bill would shrink that further to 50 seats and 1,000 square feet on the Northbank and for commercial space on Kings Avenue from Prudential Drive on the Southbank to Atlantic Boulevard in San Marco.
Duggan said the DIA approached him about sponsoring the bill.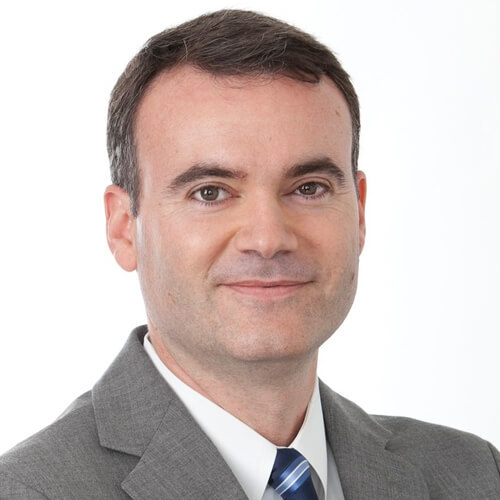 DeVault was working part-time for DIA at that time. 
The former restaurateur said he led a similar effort in 2011 and 2012 with support from the nonprofit Riverside Avondale Preservation to allow liquor sales at Black Sheep that was under development in Five Points. 
According to DeVault, DIA CEO Lori Boyer gave him the go-ahead to pursue the reduction on the Northbank.
He now is executive director of Build Up Downtown. Founded in 2021, the organization describes itself as a nonprofit that informs current and future stakeholders and advocates for preservation, smart development and great public spaces in Downtown. 
DeVault called the possible change huge for the financial viability of small restaurants and "mom-and-pop shops."
"You make more margin on a full bar, and (it's) not just dollars and cents," DeVault said.
"It opens you up to a wider range of people. Because cocktails are king," he said. 
"Cocktails are really popular right now — craft cocktails."
DIA officials hope relaxing the regulation will lead more developers and restaurateurs to invest in the smaller vacant retail spaces on the Northbank, which Boyer and DeVault note tend to be in aging and historic buildings.
DeVault said if a restaurant can sell cocktails and spirits, it can bring in more late-night clientele with extended hours of operations. The DIA hopes that could sustain Downtown foot traffic and activity at night.
"Most of the restaurants open at night downtown have 100 seats or more anyway. It's more a way to incentivize smaller places," DeVault said. 
The Cowford Chophouses of the world are awesome, he said, but for every one of those there can be five to seven "little tiny places" that maybe have more impact. 
Duggan, who is a land-use and zoning attorney with the Rogers Towers firm, said real estate needs to be able to accommodate the retail demand. 
"And the (Northbank) buildings in many respects just aren't sized to meet the state thresholds for liquor sales."
City Council member Reggie Gaffney filed Resolution 2021-0681 on Sept. 14 on behalf of the DIA board asking the eight-member Duval County Legislative Delegation to support the regulation change.
Attorney and lobbyist Paul Harden requested the Kings Avenue corridor be added.
Council voted 17-0 on Oct. 12 to approve the bill. The two state senators and six state representatives of the Duval delegation voted unanimously to push what is known as a J-bill in November. 
That is legislation that affects only Jacksonville.
'A commodity'
According to Harden, there are zones in six Jacksonville neighborhoods that have reduced seating requirements: 
• Downtown Northbank 
• Downtown Southbank 
• Riverside – Five Points 
• Avondale 
• San Marco 
• Springfield 
DeVault says Florida's lottery system for liquor licenses, also called quota licenses, and the ability to sell them among businesses makes them an increasingly valuable commodity. 
The state allows one per 7,500 residents per county, according to DeVault.
He said the bill also could allow for hybrid business types like a bodega grocery store that converts to a cocktail bar at night.
DeVault said creating an atmosphere where a small cocktail bar can thrive Downtown would be a revenue-generating concept because it does not require a lot of staff.
"It's low labor," he said. 
Where it stands
HB 1497 passed the House State Affairs Committee on Feb. 8  in a 21-0 vote.
If it is approved, some Council members think it could be worth considering lowering the capacity requirements for restaurant liquor sales countywide. 
Council member Aaron Bowman said before the Oct. 5 Rules Committee vote that he thinks 50 seats should be the standard in all Jacksonville business districts.
LeAnna Cumber, who represents the potential Kings Avenue Commercial Corridor, said regulations for alcohol sales should be under city — not state — jurisdiction. 
"I actually think these laws are pretty arcane," Cumber said. 
"And the fact that we have to go through the state to make decisions locally on what we want restaurants to do seems arcane and overbearing as well."