What had been the 1960s-style Salt Air Motel in Atlantic Beach has been redeveloped into the Salt Air Inn and Suites.
Curt DeWitt and Kyle Stucki bought the property at 425 Atlantic Blvd. in January 2019 for $1.375 million.
They kept some of the old Florida feel at the 15-unit property but rebuilt the units.
"The foundation and the cement block is all we kept. Once we started the demo we found that everything had to come out. It was not safe at that point," Stucki said. at the Feb. 11 ribbon-cutting.
The original renovation budget was $250,000 but grew to between $750,000 and $1 million, DeWitt said.
Stucki did much of the work, calling in plumbers, electricians and other licensed trades to complete the rest.
DeWitt operates Beach Life Rentals, which supplies beach hotels with bicycles, paddleboards, kayaks, chairs, umbrellas and other items.
He has spent much of his career in the hospitality industry, having been the head of the concierge department at One Ocean in Atlantic Beach for three years.
The original motel was built in stages beginning in 1946. Another section was built in 1952 and another in the 1960s, Stucki said. 
DeWitt lives on a house built on the property in 1975. 
Until the 2019 purchase, the motel rooms had been used as an extended stay hotel but the partners said it was in rough shape.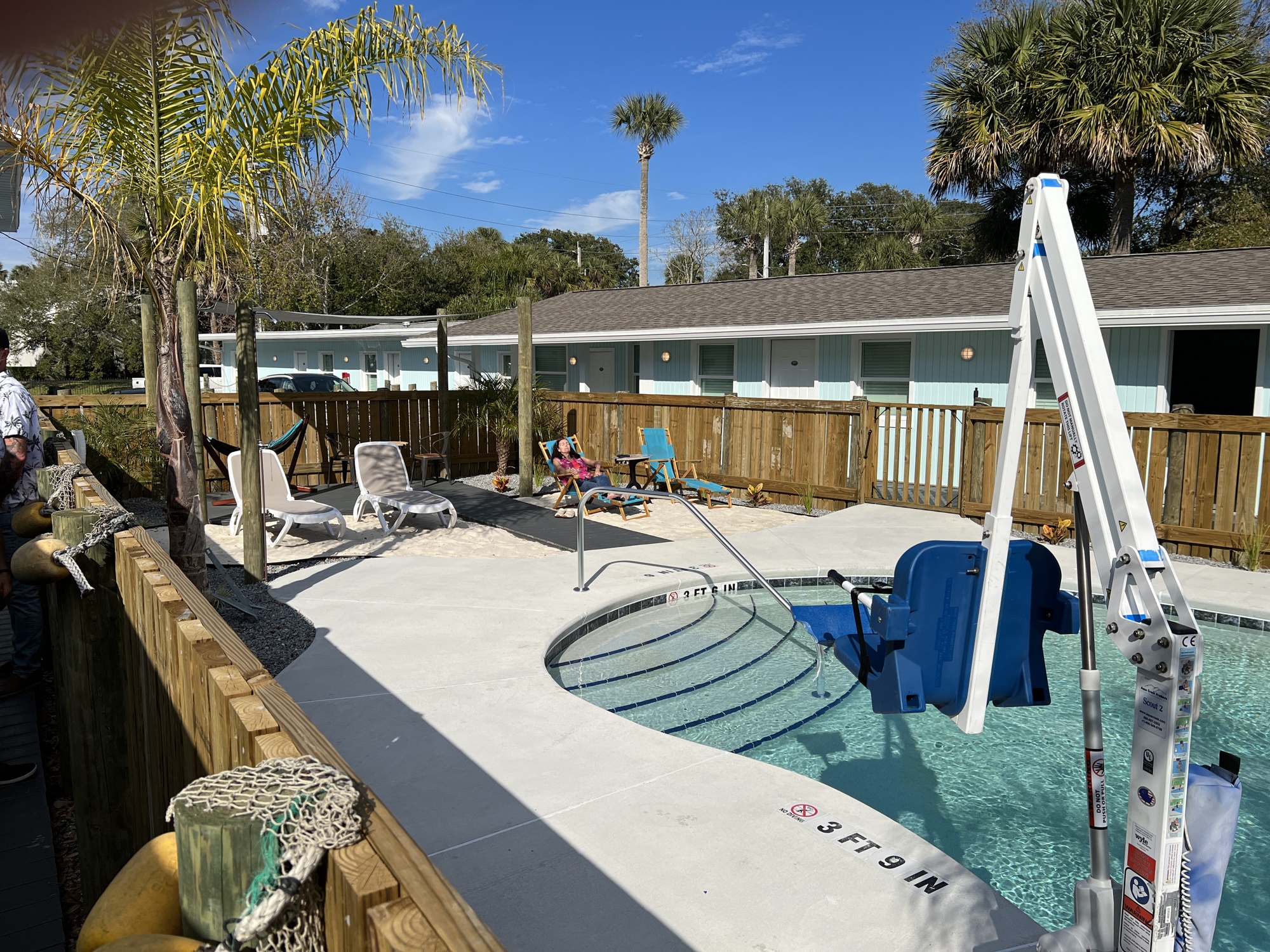 All three Beaches mayors attended the ribbon-cutting and spoke about their gratitude that an older structure and Beaches landmark could be repurposed.
"These roadside motels are unfortunately becoming a thing of the past in our community so to see one be brought back to life is so exciting," said Jacksonville Beach Mayor Chris Hoffman.
Salt Air now has a landscaped, gated front entrance with a slatted wood wall in front of the small pool built in the original parking lot.
Pricing is seasonal.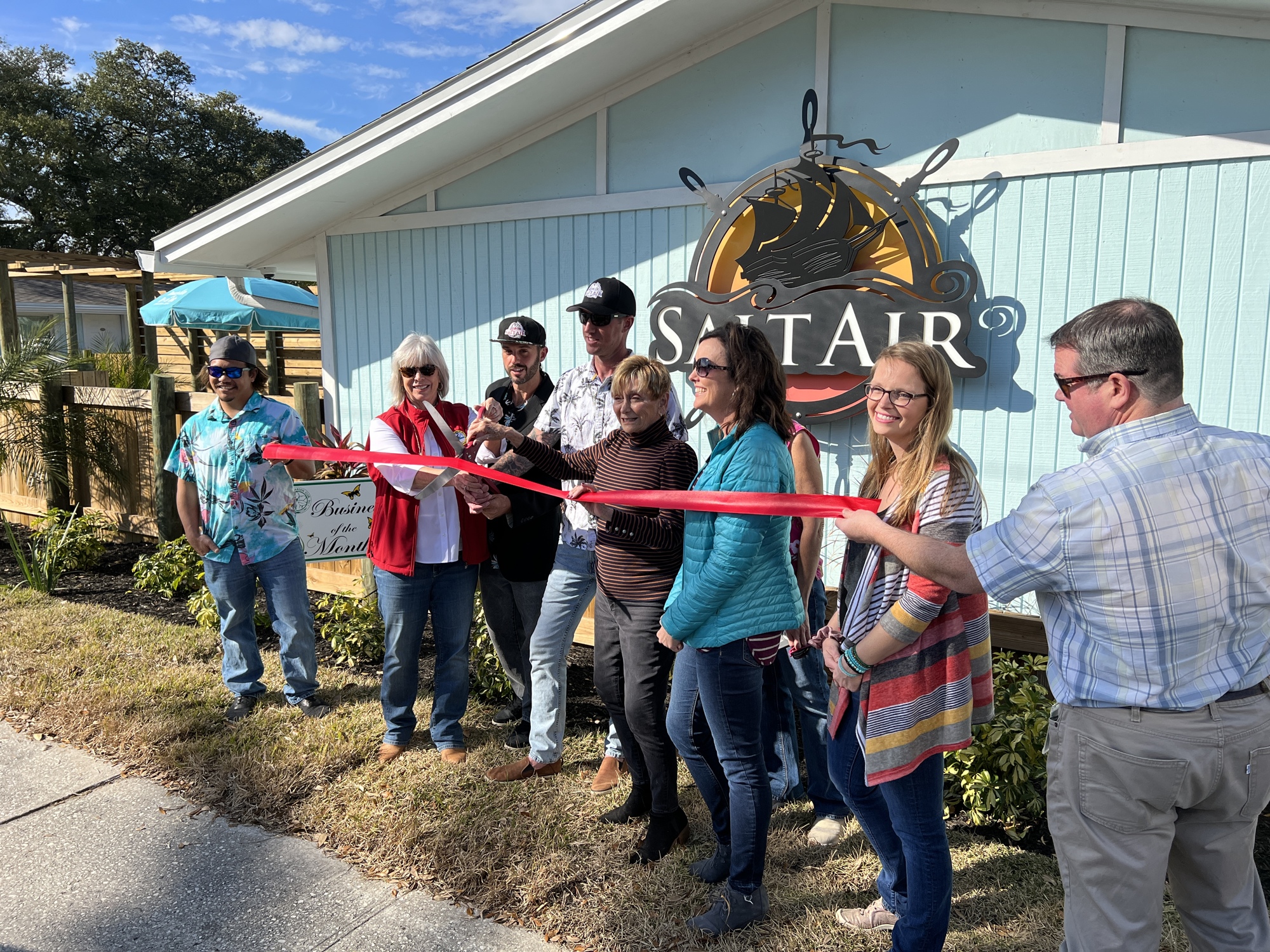 The deluxe king suite and the double king suite, with two king-size beds, start at $239 per night. 
The standard king is $199 and standard queen is $149. The king rooms have kitchenettes.
The hotel officially will open March 1 and reservations can be made at visitsaltair.com.
Dates are being booked. A wedding party learned about Salt Air opening and booked all 15 rooms on that first weekend, DeWitt said.
"It's 15 rooms. It's not like I'm trying to book 115 rooms. I don't think we will have trouble booking rooms," DeWitt said.