Southern Grounds opened Feb. 16 at Jacksonville International Airport on Concourse A.
The Jacksonville-based concept sells coffee varieties and menu items like the Grits Bowl and Avocado Toast to Not Yo' Mama's Quesadilla and Baja Ancient Grain Bowl.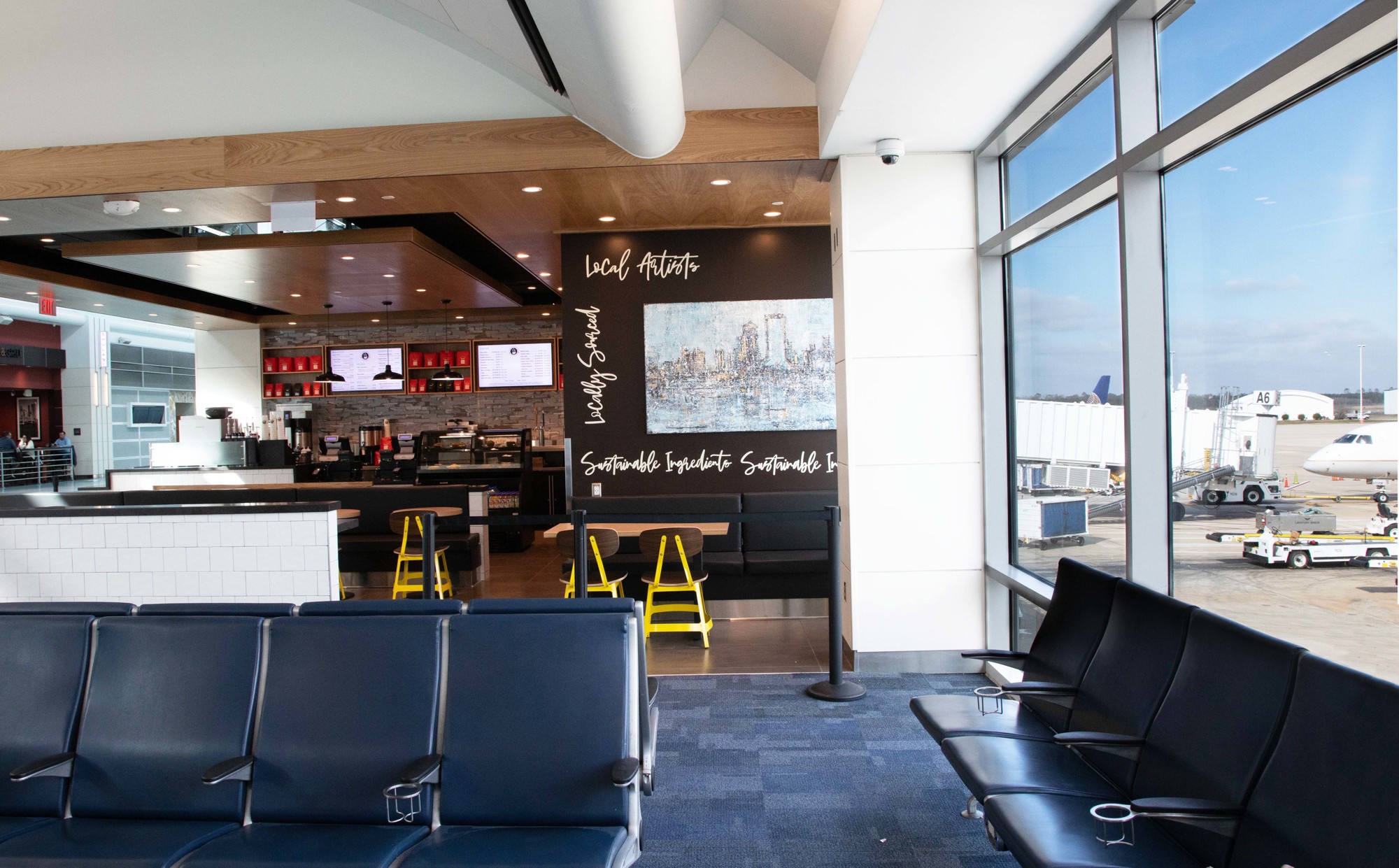 Coffee beverages include Café Con Leche, Turmeric Latte and others.
A news release said the location is part of a 10-year contract valued at $60 million that the Jacksonville Aviation Authority awarded to global restaurateur HMSHost and Lee Wesley Group Inc, its Airport Concessions Disadvantaged Business Enterprise joint venture partner.
The post-security Concourse A location offers dedicated seating by the concourse or near windows.
Southern Grounds, owned by Mark Janasik, has locations in Neptune Beach, San Marco and Avondale, and more are planned.
A second Jacksonville International Airport location is planned in the pre-security center court area.