Jacksonville University announced Feb. 28 it plans to open a College of Law in Downtown Jacksonville.
The Jacksonville University College of Law will begin classes in the fall with an expected inaugural class of 20-30 students. Total enrollment of 150 is projected by fall 2024. 
Classes will be held at VyStar Tower at 76 S. Laura St.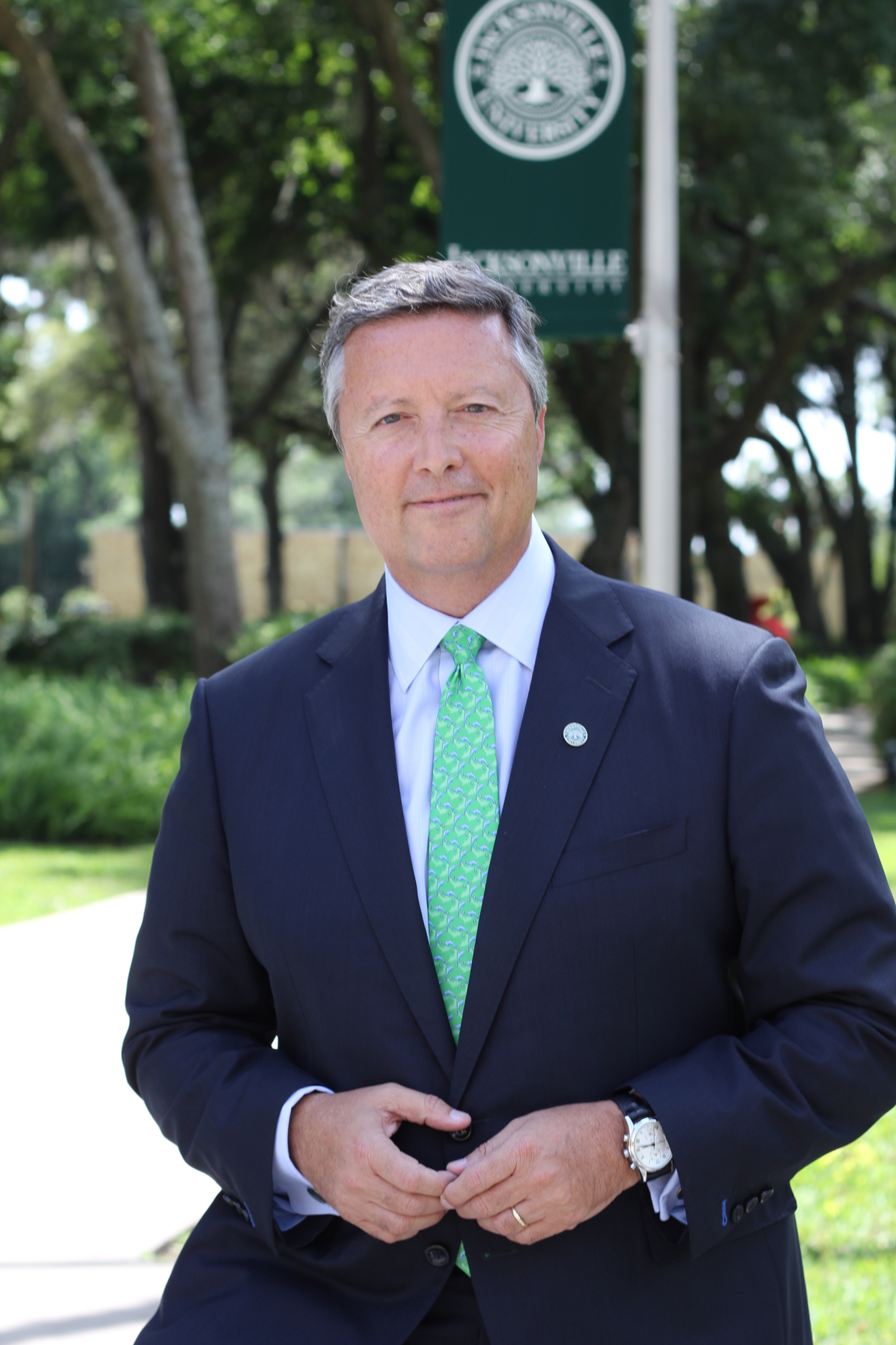 "We are proud to partner once again with Mayor Curry and the City of Jacksonville to propel northeast Florida toward a stronger future," Jacksonville University President Tim Cost said in a news release.
The announcement said the city will contribute $5 million toward starting the school.
"Jacksonville is currently the largest city in the U.S. that does not have a law school," Mayor Lenny Curry said in the release.
 "Too often, our citizens must choose to leave Jacksonville to pursue a legal education."
The school said it will offer a three-year Juris Doctor degree and begin the accreditation process in the spring of 2023. JU said its goal is to achieve conditional approval of accreditation by 2024 when the first class graduates.
The school says it is accepting applications. For more information, visit ju.edu/law.
JU's move to open a law school comes after the Florida Coastal School of Law closed in early August after the U.S. Department of Education revoked the private, for-profit school's access to the Title IV student loan program.
The school also was under accreditation scrutiny from the American Bar Association regarding admission standards and student outcomes, particularly the percentage of Florida Coastal graduates who passed the Florida Bar exam, as low as 25% in February 2017.
In the July 2021 Bar exam, 15 Florida Coastal graduates sat for the exam. Eight passed, 53.3% compared with the overall pass rate of 71.6% for the 11 law schools in Florida.
Only St. Thomas University College of Law had a lower pass percentage in July than Florida Coastal, 50.8%.
Results for the Feb. 22-23 exam have not been published.
The ABA approved a teach-out plan that affected 135 students and 15 faculty and staff members when classes ceased in August.
Florida Coastal was one of three law schools operated by InfiLaw, a consortium of for-profit law schools owned by Chicago-based Sterling Partners. Charlotte School of Law in North Carolina closed in August 2018. 
Arizona Summit in Phoenix reached an agreement with the ABA to close at the end of the spring 2020 semester.
Associate Editor Max Marbut contributed to this report