JWB Real Estate Capital bought the five-story "lighthouse" parking garage at 721 N. Pearl St. from First Baptist Church of Jacksonville for $5.924 million.
Through 721 Pearl Garage LLC, JWB bought the property Dec. 14 from First Baptist Church of Jacksonville, Florida, Inc.
"We purchased it because we are planning developments around there and need parking," JWB President Alex Sifakis said Jan. 5.
Sifakis said JWB will keep the lighthouse and upgrade the garage.
The deed was recorded Jan. 5 with the Duval County Clerk of Courts.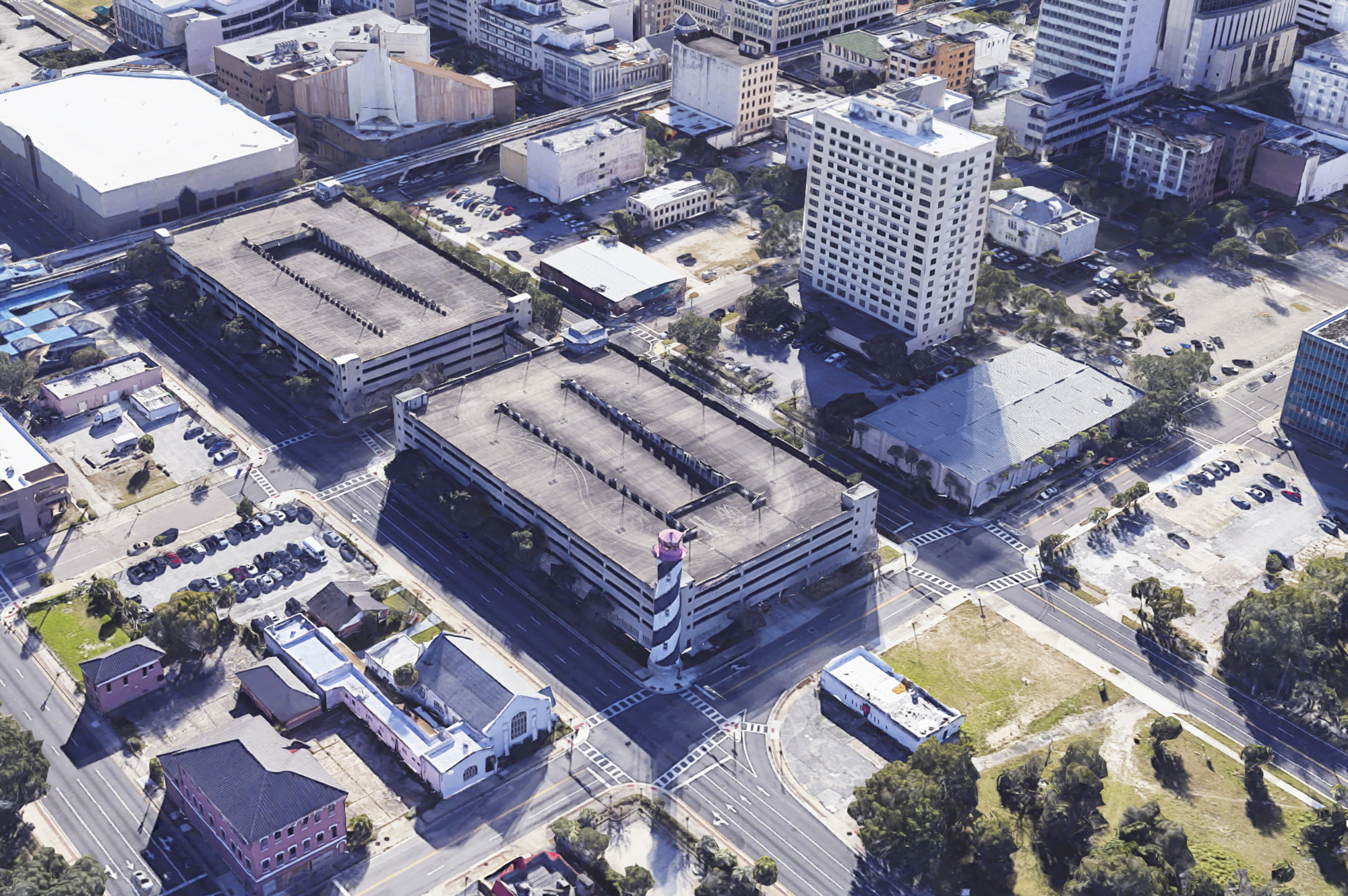 Property records show the almost 224,000-square-foot parking garage was built in 1998 on 1.5 acres at Pearl, Union, Julia and Beaver streets. A "lighthouse" was built at the corner.
The garage is near JWB's North Core redevelopment projects.
The garage is called First Baptist Garage No. 4 and has spaces that are available for rent. 
Sifakis said it has 809 spaces and remains open to daily and monthly parkers.
JWB currently does not have plans to buy more.