There always is more to a property sale, regardless of the price. Buyers typically further invest to upgrade their purchases.
That is the case with one of Downtown's major riverfront high-rises.
New York-based Acram Group and its partner, Oak Hill Advisors, intend to spend more than $10 million to renovate the Riverplace Tower, which they bought Dec. 22 for $72.3 million.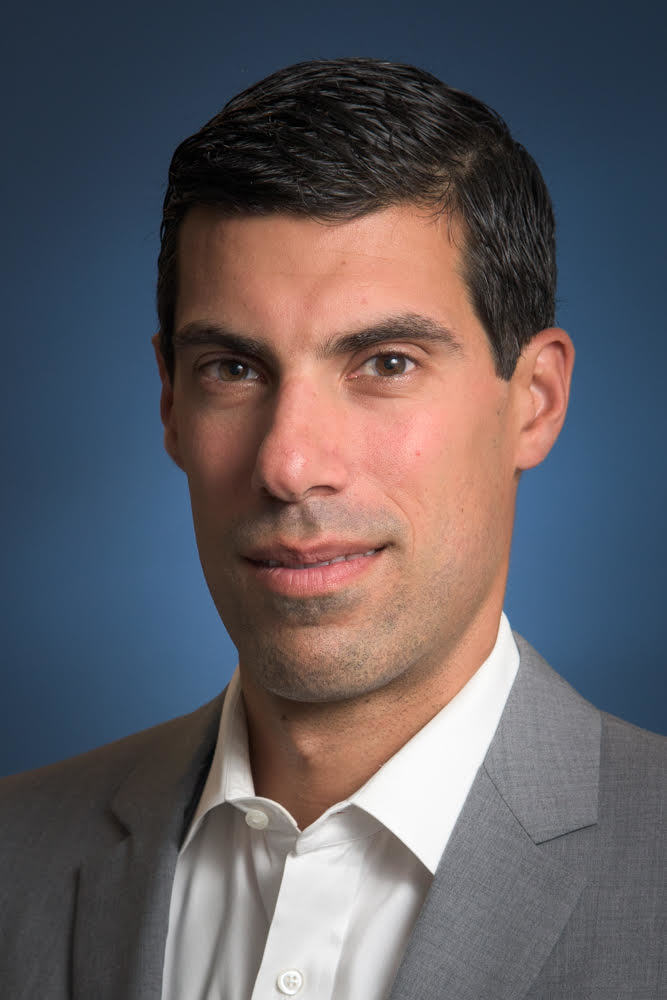 Managing Director Aaron Lazovik calls it "cosmetic capital" to address the needs of tenants in the COVID-affected marketplace as well as minor capital improvement upgrades.
"We think there is an opportunity to spend capital. We think it will improve the building upon its best-in-class status in the market," he said.
The Class A 28-story Southbank riverfront tower was built in 1966-67 for Gulf Life Insurance Co's headquarters. It last was renovated in 2019.
Acram and Oak Hill bought the 460,000-square-foot property at 1301 Riverplace Blvd., which includes a 765-space, five-story/10-level parking garage and a 2.2-acre, 238-space surface parking lot on the Riverplace Boulevard side of the neighboring DoubleTree by Hilton Hotel Jacksonville Riverfront.
Lazovik said the tower is at 91% occupancy.
Major tenants include Ameris Bancorp, Rayonier Advanced Materials Inc., the Rogers Towers law firm, St. John & Partners, The Energy Authority Inc. and Macquarie Global Services (USA) LLC.
"The fact that the building was well-leased was a major attraction for our interest in purchasing the building in addition to the fact that there has been approximately 100,000 square feet of leasing over the past year or so," Lazovik said.
He said Acram plans elevator modernization; upgrades to restrooms, common areas and common corridors on tenant floors; and other renovations focused on building amenities.
"These improvements will maintain that building's status as top-of-market," Lazovik said. 
One area that might not be renovated is the former athletic facility in the small space on the 28th floor where men who were members of the former University Club could work out.
"It looked like it was a time capsule. It is not in good shape," Lazovik said of the 28th floor.
"We spent time to see if there is any value to that space, and there really isn't anything that can be done with the space, unfortunately."
The athletic club on the 28th floor and the private University Club dining room, lounge and event space on the full 27th floor closed in December 2016. 
Ameris renovated and leased the 27th floor and has since consolidated to another floor. The Energy Authority has begun building out space on the 26th and 27th floors and part of the 25th.
Acram and Oak Hill paid $159 a square foot for the tower, a value investment compared with other area purchases, such as the at least $350 a square foot Dun & Bradstreet Inc. paid for its headquarters building near St. Johns Town Center.
Riverplace Tower amenities on the ground floor include the Village Bread Cafe, the Chappell Schools child-care facility and a renovated fitness center that remained open during the pandemic.
Lazovik said Acram might try to bring back the staffing in the fitness center to provide instruction and studio classes, which were halted last year. He noted the gym has a riverfront view. "We think that is a nice perk to have the best views of any gym on the riverfront."
Acram also intends to focus on the recently renovated two-level "Skyline Room" atrium area on the ground floor and first floor to maximize its use.
"That is a nice event area that has been underutilized," Lazovik said.
"That is something we plan to highlight."
He said tenant and third-party events eventually could be booked, depending on the opportunity.
Lazovik said a lot of the Skyline Room upgrade ideas came from Jacksonville interior designer Connie Turner. "She has a lot of knowledge and good ideas of how we can put that together."
Tenants and visitors could see changes in the parking garage and on the parking lot.
"I interviewed almost every tenant in the building," Lazovik said. Some preferred spaces in the garage and others in the adjacent surface parking lot.
In the garage, Lazovik anticipates improvements that include better wayfinding for visitors as well as spaces for them other than those now on the top two floors.
He said Acram wants to improve the experience at the garage.
For example, there is some preferred parking "that doesn't need to be where it is."
Lazovik said there is some reserved parking for tenants who left the building, so those spaces can be put into use for visitors.
The surface parking lot also has options, he said. 
"At some point there should be a higher and better use than parking there," he said.
"What that use could be, there have been ideas, but we haven't set down any path yet."
He said Acram and Oak Hill saw a lot of value in that lot. 
"You can do a lot on 2.2 acres."
Lazovik said the garage and lot have parking available to people visiting nearby buildings or events.
"We don't plan to change that. We realized what a big amenity that is for our neighbors on the Southbank."
Acram and Oak Hill bought the property from Lingerfelt CommonWealth Partners, which purchased it in 2014 from Jacksonville-based Gate Petroleum Co. 
Gate Riverplace Co. owned it for 21 years, having paid $7.5 million for the tower property in 1993.