The Downtown Investment Authority will start negotiations with Atlanta-based developer Carter to build The Hardwick at The Ford on Bay, a $140 million mixed-use apartment project. 
The DIA board voted 6-0 on Jan. 19 to award Carter the 2.4-acre riverfront parcel at 330 E. Bay St. after the company scored the highest of six firms in the city's request for proposals to redevelop the former Duval County Courthouse site. 
Carter's proposal comprises 332 apartments in a 300-foot-tall tower and 75-foot-tall pedestal with ground-floor retail. 
The vote followed a unanimous recommendation Jan. 18 by the board's Retail Enhancement and Property Disposition Committee.
Board members Bill Adams and Braxton Gillam attended the Jan. 19 meeting via Zoom and could not vote. Ron Moody was absent. 
Carter has been in business since 1958 with a national reach, according to CBRE, which provided the real estate analysis of The Ford on Bay bids.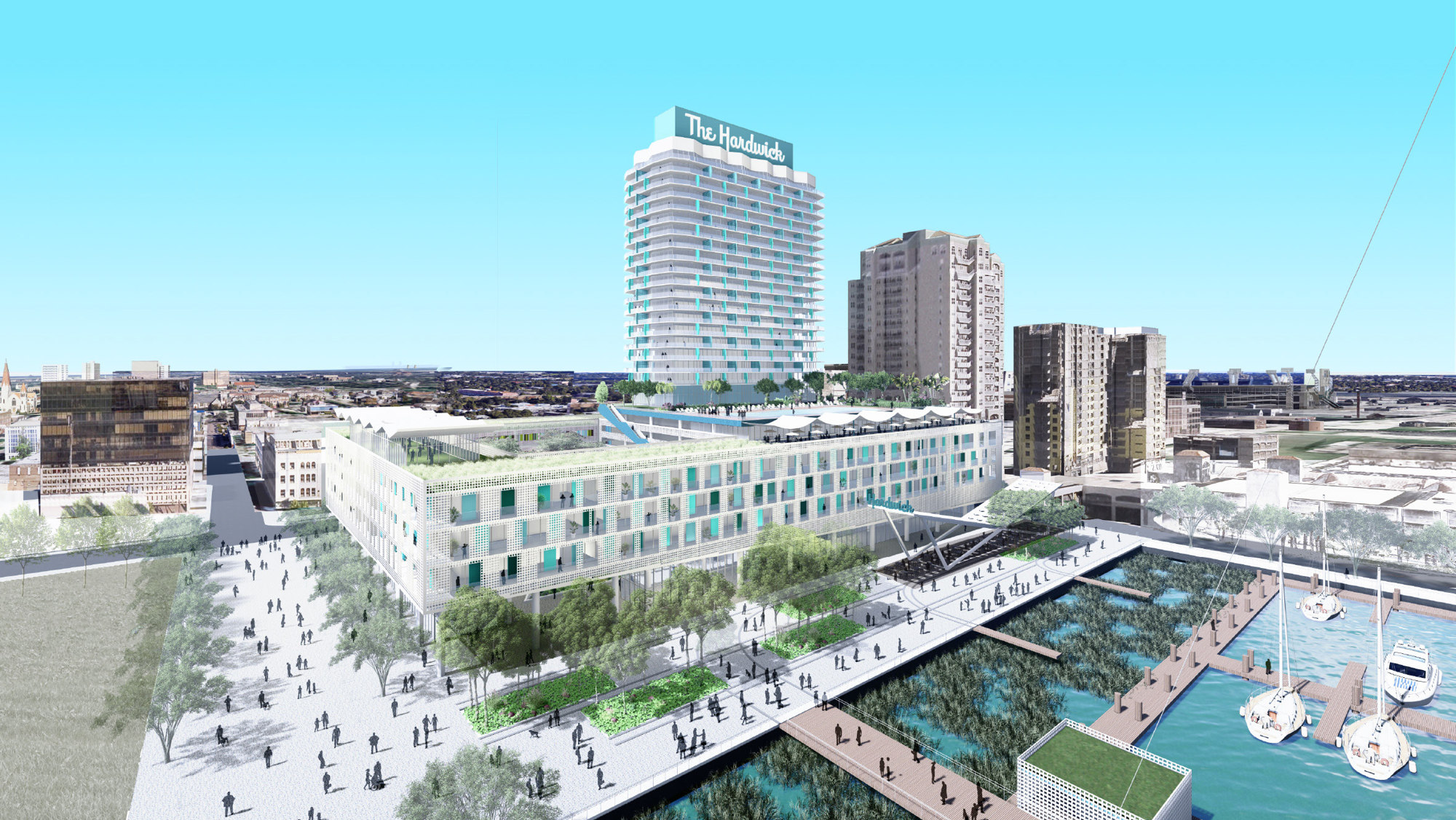 Carter President and CEO Scott Taylor said Jan. 18 that his company sees Jacksonville's job growth rate, quality of life and "reasonable" cost of living as putting the area development market in an "upward trajectory."
"Frankly, we believe that Jacksonville has a tremendous amount of opportunity to be that next frontier," Taylor said.
Carter said its design is inspired by the midcentury modern architecture and designs of Jacksonville architect Taylor Hardwick.
Hardwick's projects include the Haydon Burns Library and Friendship Fountain. The library nows is the Jessie Ball duPont Center.
During the Jan. 18 committee debate, board member Oliver Barakat said The Hardwick's proposed architectural quality and homage to a prominent local voice in building design "took it to another level." 
"You look at all the comments and controversy around the (former Jacksonville) Landing site, Riverfront Plaza, you see a city that wants something unique and iconic," Barakat said. 
"I think Carter has brilliantly tapped into our history and also tapped into this newfound appreciation for midcentury architecture and on open space and hit on a lot of our hot buttons."
DIA CEO Lori Boyer said she hopes to complete negotiations on the terms of the land deal and possible incentives package by March to return to the board for additional approval.
The resolution passed Jan. 19 calls for 75 days to complete talks. If those fail, the board could consider one of the other five bids. 
Carter said it plans to ask for 20-year, 75% Recapture Enhanced Value Grant, a property tax refund, and for the city to offer the riverfront site at no cost.
Legislation that would finalize those requests could be filed with City Council as soon as April, Boyer said.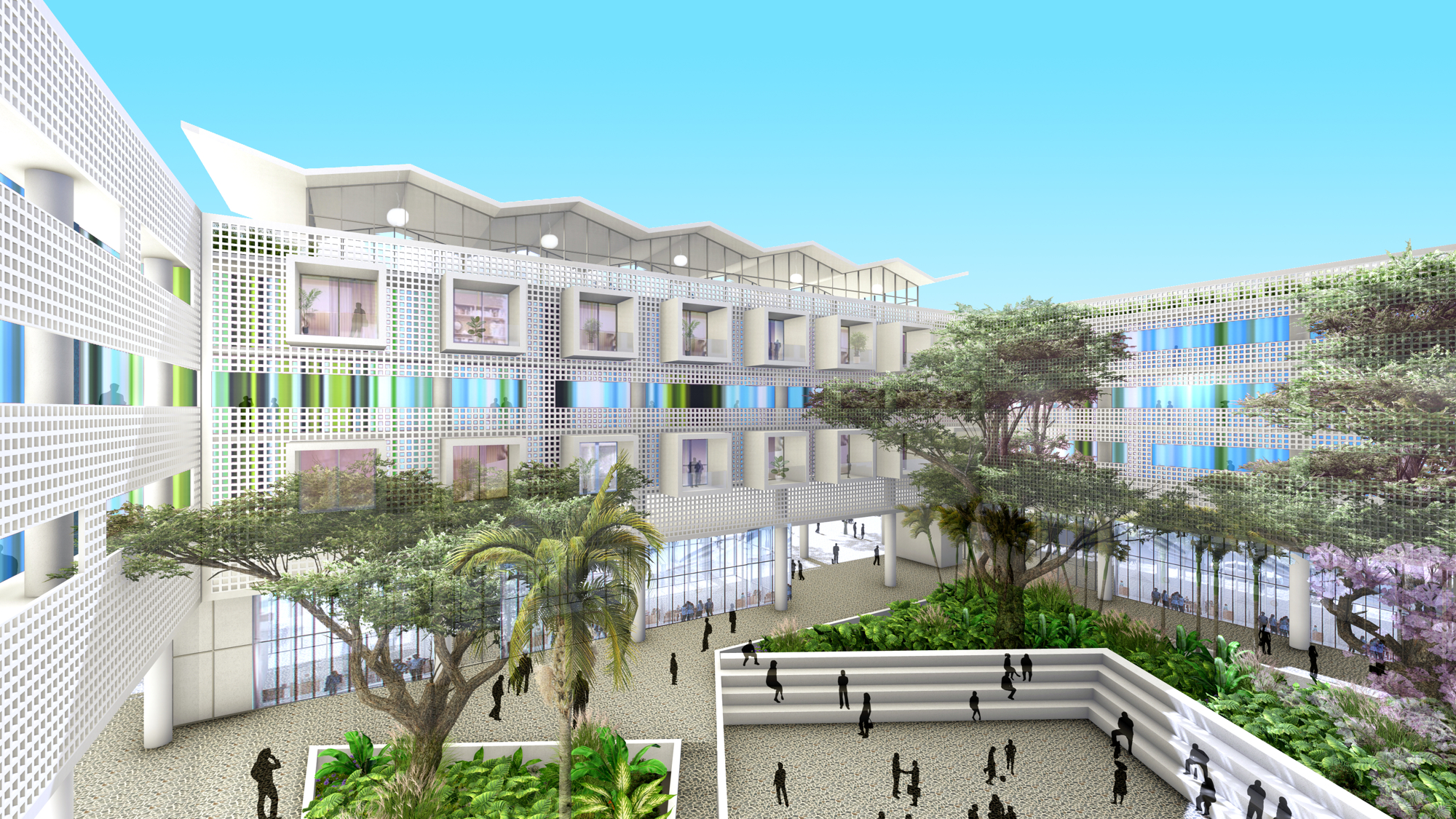 The DIA board said the $140 million price was an attractive part of the bid but had some concern about how long it would take Carter to secure equity and financing for it.
The only pitch that offered a higher capital investment was SouthEast Development Group's $253.45 million Reverb by Hard Rock hotel, apartment and retail proposal.
Board members liked The Hardwick's $2.79 per-square-foot rental rate proposed for its apartments, but they also did not want financing troubles to create a repeat of the last time the DIA tried to develop The Ford on Bay.
The DIA canceled a tentative deal with New York City-based Spandrel Development Partners LLC for a $136 million mixed-use multifamily retail project after negotiations fell through. 
The DIA branded the former courthouse site The Ford on Bay in 2019. It included the adjacent 2.39-acre former City Hall Annex site at 220 E. Bay St. and 3.1 acres of submerged land in the St. Johns River.
The DIA this time included only the courthouse site in its request for project bids.
CBRE says Carter has invested in $1.2 billion in assets in the last decade, primarily in mixed-use multifamily, office and student housing projects.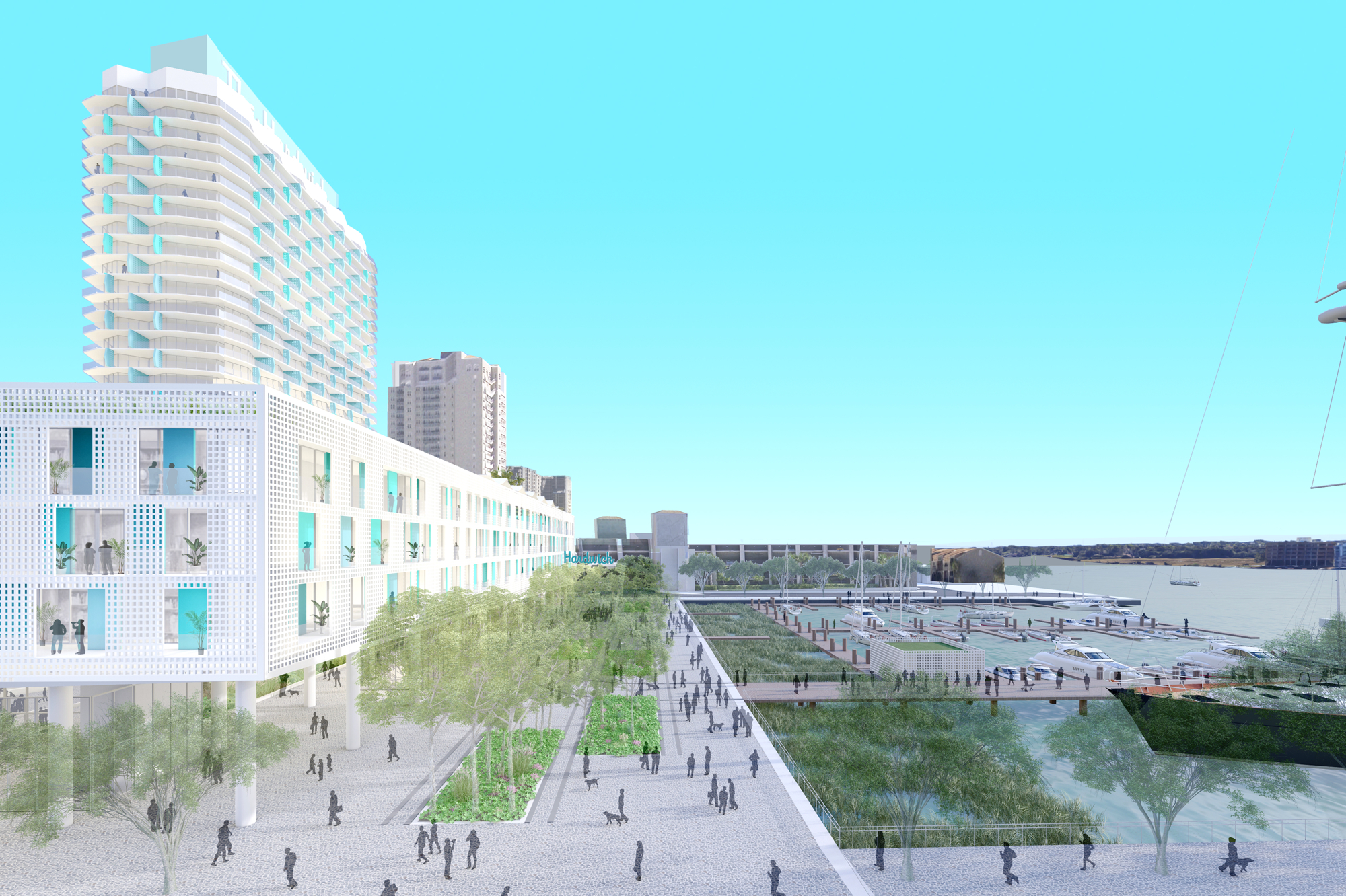 In Florida, the company has about $300 million in multifamily development under construction as of summer 2022 near Orlando, Tampa and Lakeland.
Taylor also told the committee he is working to obtain financing locally with Ross Singletary, a managing partner with investment advisory firm Arcus Capital Partners.
The Carter executive said the firm has $25 million in local investment commitment in the project.
Taylor said it has not gone out into the market to raise the capital, but Carter noted in its presentation it expects $91 million in debt financing and $49 million in equity investment.
Boyer said Jan. 19 she is optimistic that Carter's team can deliver financially.
"I don't think that the board would have selected this project if they didn't believe it was financially feasible and that it would really happen," Boyer said.
"That's not to say there weren't other responses that were not a sure thing."