Jumpin' Jax House of Food closed its Atlantic Beach restaurant at the end of December because of coronavirus pandemic-related changes in dining habits and staffing challenges along with a change of street visibility, said owner Howdy Russell.
Its Downtown and Mandarin restaurants remain open as he looks for another Beaches location.
"It was everything from staffing to the fact we had to close the dining room on March 13, 2020," Russell said. "The Beaches store took a tremendous hit in sales and never really recovered."
The lease had not expired and arrangements were made to allow for the closing, Russell said.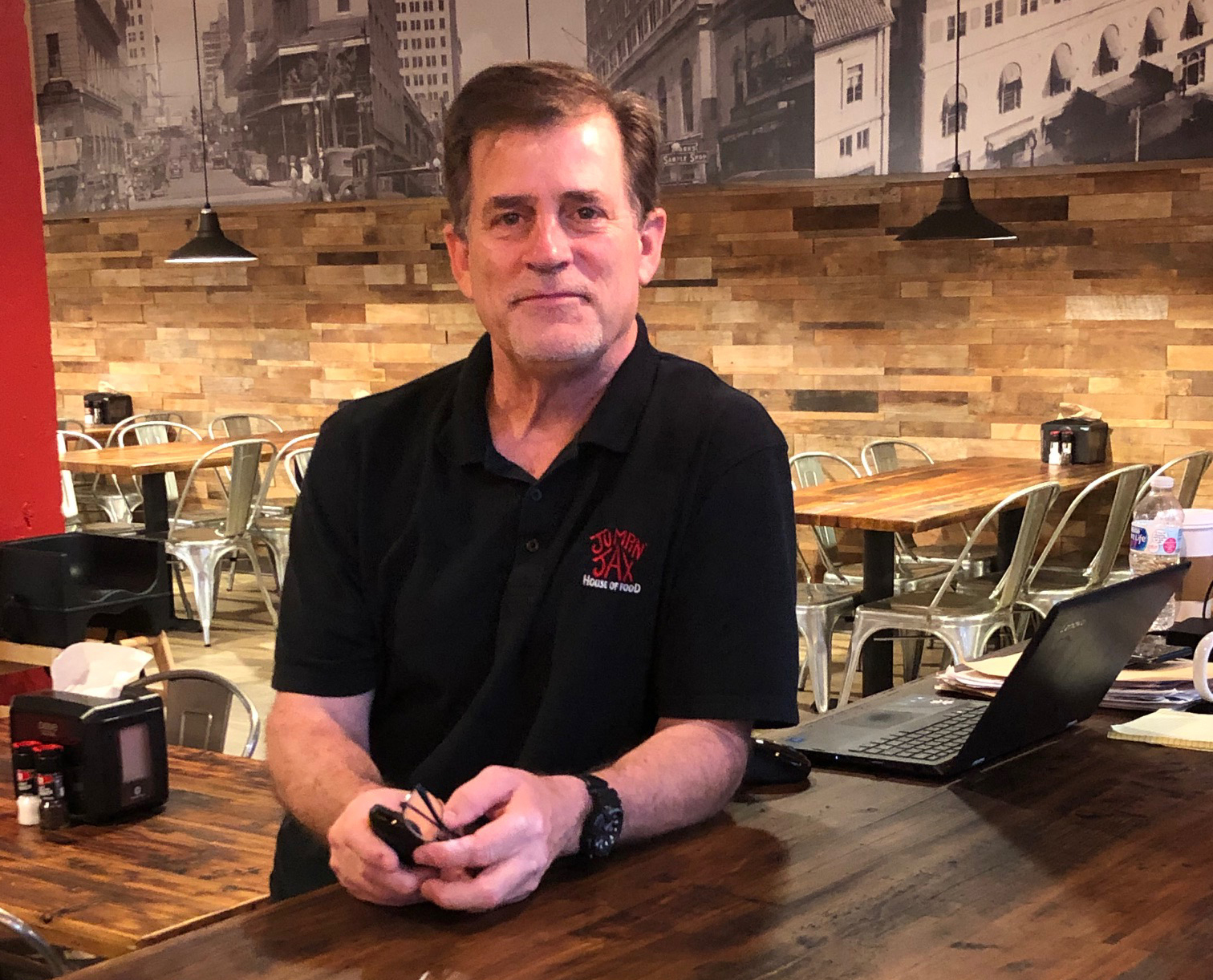 However, sales at the Downtown location at 20 W. Adams St., which opened in January 2020, are ahead of last year. Russell said sales are steady at the Mandarin store, which opened in June 2017 at 10131 San Jose Blvd. in Crown Point Plaza.
The Beaches location was at 1021 Atlantic Blvd. After a medical building was constructed closer to Atlantic Boulevard, the restaurant lost valuable street visibility, Russell said.
At its peak, the Atlantic Beach restaurant had 22 employees. There were 13 when it closed. The lack of staff hurt the dining experience and customers noticed. Russell said.
A new Beaches location will need a drive-thru capability, a full liquor license and a prime street location, he said.
"This is anecdotal, but I've found that restaurants at the Beach with a full liquor license have full parking lots," Russell said.
Before the pandemic began in early 2020, the Jumpin' Jax model called for spacious dining rooms to accommodate families and groups. Instead, a new Beaches restaurant would be less than 2,000 square feet, a third of the size of the Mandarin store.
Russell has no timeline to open the Beaches restaurant but actively is working with real estate brokers and property owners. 
Jumpin' Jax House of Food serves hamburgers, fish and chicken sandwiches, pizzas, salads and wraps.