In the wake of the July 4 holiday, customers of Scarlett O'Hara's and the neighboring bar, Dos Gatos, learned that the St. Augustine establishments permanently closed effective July 5.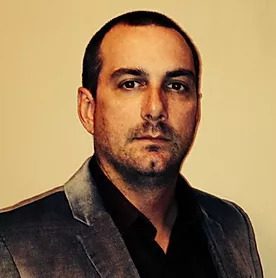 Word spread quickly on social media including Facebook. Many posted the letter where owners cited rising costs, the lingering effects of the pandemic and a change in clientele preferences as reasons for closing.
Co-owner Jason Albertelli of ServStar, a Jacksonville-based bar management group, said the group could not come to new lease terms with property owner John Arbizzani of 46 Avenida Mendez Inc. Both Scarlett O'Hara's and Dos Gatos are on the same lease and liquor license.
"We couldn't come to an agreement to extend our lease. That's the kindest way I can say it," Albertelli said.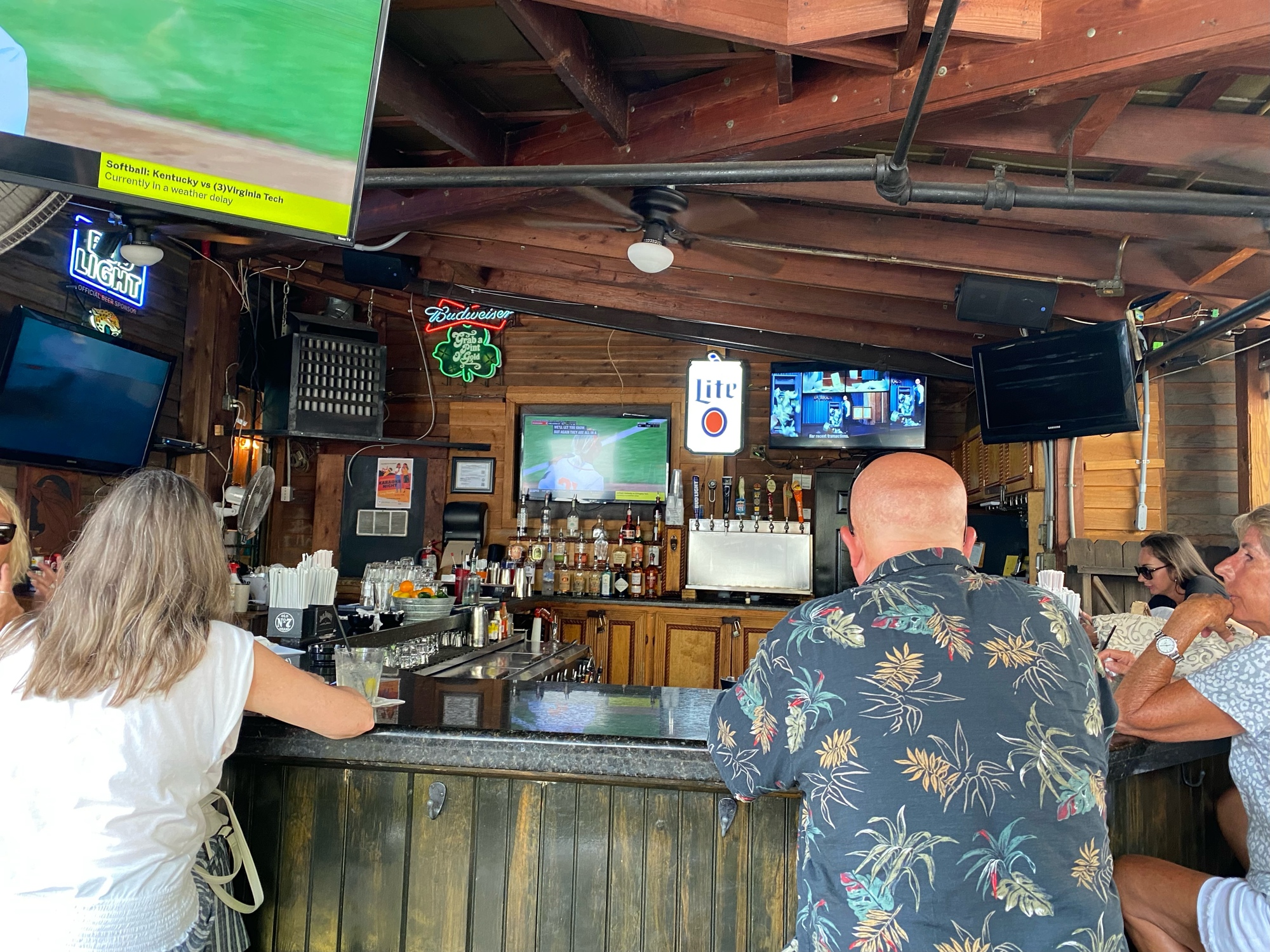 ServStar owns proprietary rights to the name Scarlett O'Hara's and it owns the furnishings, which will be removed and stored for future use.
"We might relocate it. Obviously, we are operators in the area. If we find the right venue we could relaunch it," he said.
ServStar operates The Shim Sham Room in Jacksonville Beach, Hoptinger at Five Points and Jacksonville Beach, and Surfer (The Bar) in Jacksonville Beach.
Scarlett O'Hara's at 70 Hypolita St. had been in business for more than 50 years in a building that is more than 100 years old. It had indoor dining as well as a covered outside bar and front porch. It served comfort food and sandwiches.
It was rumored that ghosts could be seen in the cramped second-story dining area.
ServStar acquired Scarlett O'Hara's and Dos Gatos at 66 Hypolita St. in 2014 and is the sister bar to the original Dos Gatos at 123 E. Forsyth St. in Jacksonville. It is known for its craft cocktails.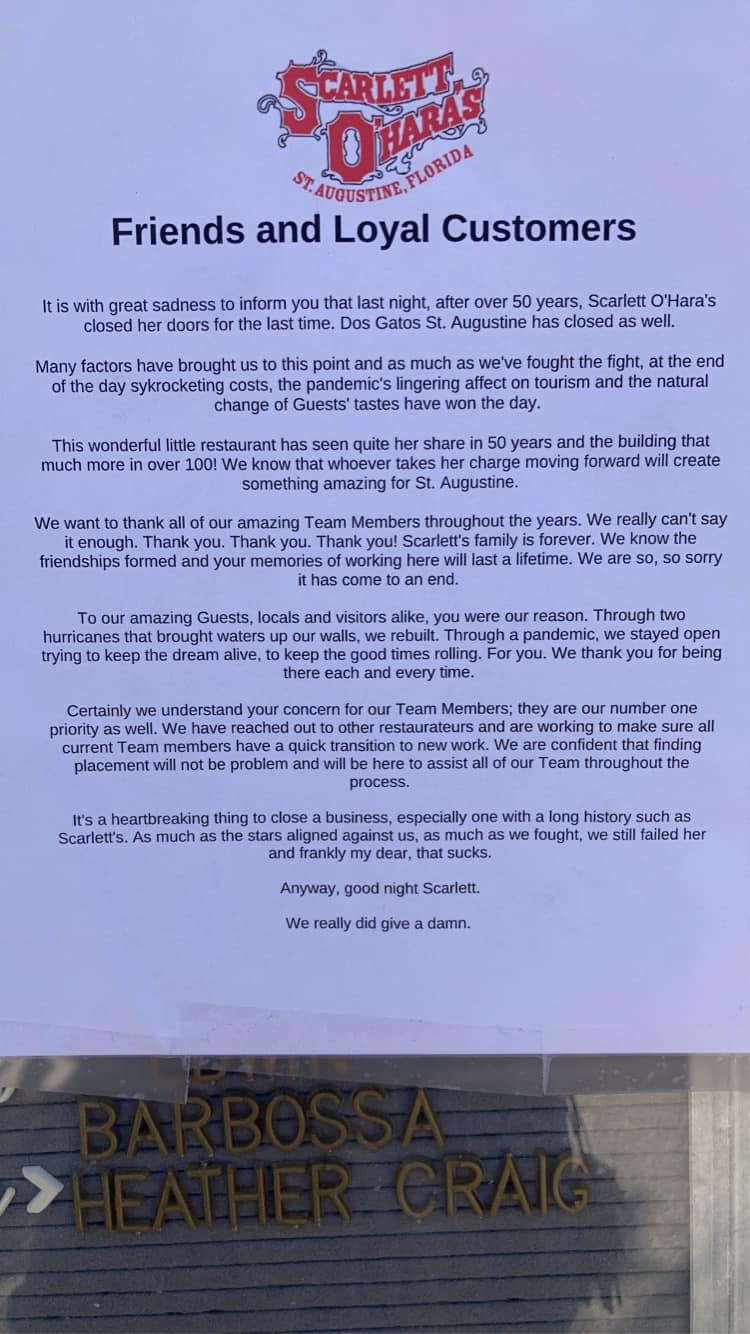 Both businesses featured live music and DJs.
A letter announcing the closing on the restaurant's Facebook page said management is working with other area restaurants to find jobs for its staff.
"St. Augustine is a tight labor market and there is a need for restaurant employees. We reached out to friends and knowing there are employees out there in the market is every operator's dream," he said.
With the recent openings of River and Fork and Casa Reina, 700 new seats have appeared in the market and is driving the prime dining destinations closer to the Bridge of Lions, Albertelli said.
Albertelli offered employees jobs at his Jacksonville locations if they were willing to make the drive.
The letter's closing sentences paid homage to author Margaret Mitchell who wrote "Gone With the Wind," on which Scarlett O'Hara's was themed.
"Anyway, good night Scarlett. We really did give a damn."