BG Capital, a Philadelphia-based real estate investment and development company, intends to build an almost $101.2 million industrial cold-storage project near JaxPort in North Jacksonville.
BGCap.com says the company will buy 20.5 acres at 8730 Somers Road to build the 272,400-square-foot facility called Jacksonville Cold Storage on its portfolio list.
BG Capital says the property now is a storage area for trailers, shipping containers and automobiles.
"The site is now in the planning phase of a Build-to-Suit redevelopment to convert the site into a 272,400 SF state of the art Industrial Cold Storage Facility," the site says.
Prosser Inc. is the civil engineer.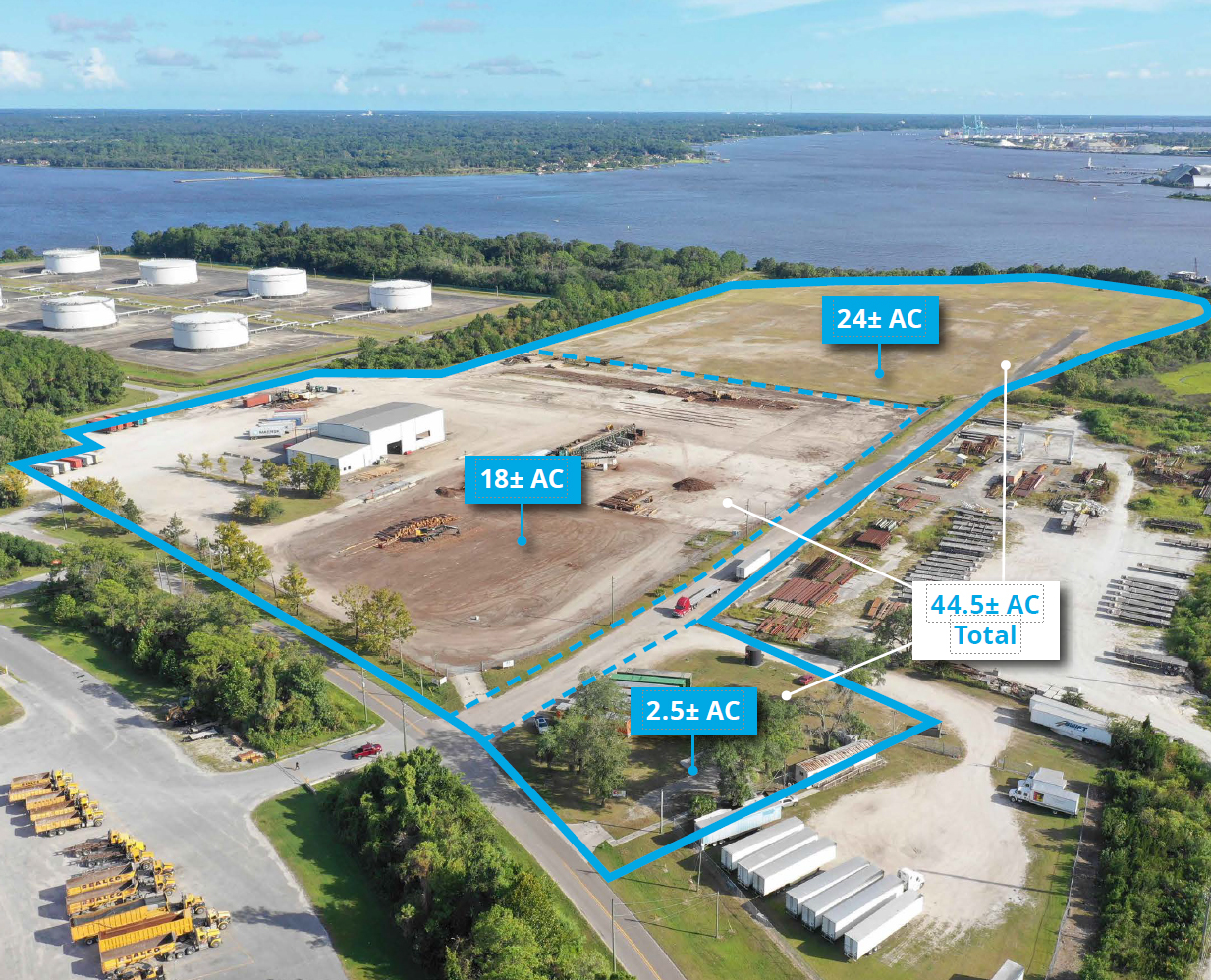 BG Capital has not responded to a phone call or emails about the project.
A marketing site brochure for 8730 Somers Road shows the land that BG Capital will buy comprises two parcels of 18 acres and 2.5 acres.
Another 24 acres is available on the 44.5-acre usable parcel.
The St. Johns River site is east of Main Street and south of Zoo Parkway/Heckscher Drive. The BG Capital site does not front the river.
Colliers Executive Director Guy Preston and Associate Director Seda Preston represent the owner, Inlight Real Estate Partners of Ponte Vedra Beach.
InLight Managing Partner David Burch said by email July 5 that he could not discuss the terms of the deal.
He said InLight intends to lease the remaining 24 acres for truck, trailer, container and other outdoor storage.
He said Jacksonville has a healthy outdoor storage market because of the port.
The Colliers brochure says the site is about 6 miles from the Talleyrand and Dames Point marine terminals and about 7 miles from the Blount Island terminal.
It is in Foreign Trade Zone 64, "with the ability to apply for significant savings on imported cargo shipments or manufacturing and distribution operations."
An affiliate of InLight Real Estate Partners paid $14.95 million for 65.3 acres along the riverfront in North Jacksonville.
An affiliate of the Ponte Vedra Beach-based InLight Real Estate Partners investment and development company paid $14.95 million for the total 65.3-acre site.
A deed recorded Jan. 11 with the Duval County Clerk of Courts shows that Somers Road Jacksonville Propco LLC bought the property Dec. 30 from Container Land Associates L.P. of Isle of Palms, South Carolina.
Village Bank & Trust of Rosemont, Illinois, issued a $10.6 million mortgage.
Linda Daniels and Associates, a commercial real estate brokerage firm, announced Jan. 14 that it facilitated the transaction on behalf of the buyer and the seller.
"Demand for industrial properties remains high in Jacksonville, due in part to the rapid growth of warehouses to support e-commerce and changes to consumer behaviors throughout the ongoing pandemic," said the news release.
It said Container Land Associates originally planned to lease the property, but "market conditions led to a mutually beneficial sale opportunity."
"We look forward to seeing how this land will be used in the future to support Jacksonville's continued growth as an industrial and logistics leader," founding principal Linda Daniels said in the release.
It said InLight plans to use the space for heavy outdoor storage to support the growing needs of JaxPort and industrial logistics operations.
It said that includes shipping container storage, tractor-trailer parking and chassis storage.
BG Capital says it has industrial, health care, multifamily, commercial and mixed-use commercial projects.
It says the estimated stabilized value of the Jacksonville Cold Storage project is  $153.13 million. That is the market value of the property after it reaches stabilized occupancy.
BG Capital says it has more than 18 projects completed and more than $300 million in projects under development.
Its lists of brands that it has worked with include FreezPak Logistics, a New Jersey-based third-party food logistics company that announced a seventh location is coming in Miami in December 2022.
BG Capital's four industrial projects include one for FreezPak in Philadelphia and two properties in Philadelphia and Houston planned for industrial cold storage.
The Wall Street Journal reported June 30 that developers are stepping up development of cold storage warehouses, some without tenants lined up, because of coronavirus-related consumer buying behavior, including home delivery and curbside pickup.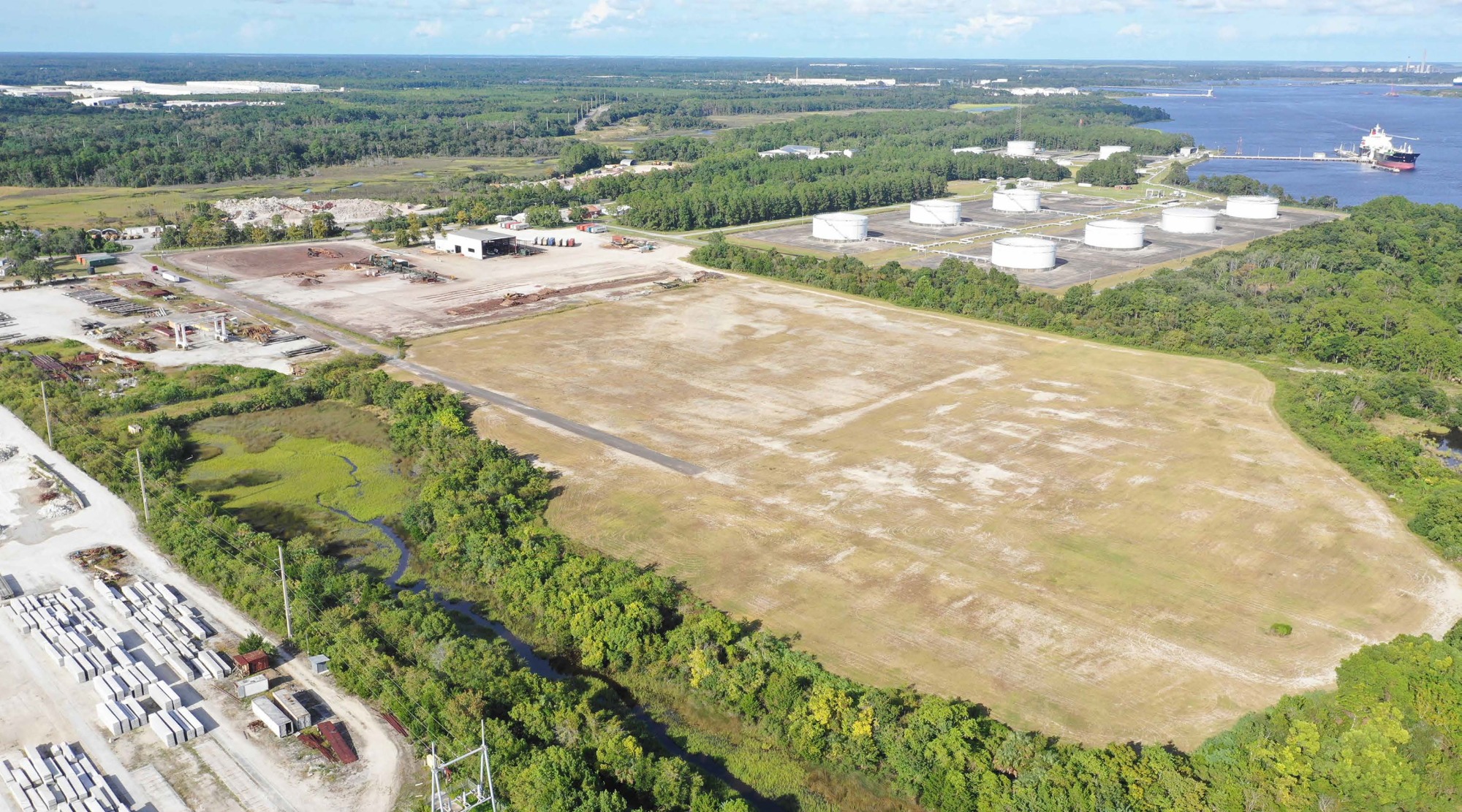 It cited a CBRE report that almost 3.3 million square feet of refrigerated warehouse space was under construction through the second quarter nationwide without signed tenants, about 1,000% more than was built in 2019.
It said Americans stocked up on frozen foods while supermarket chains and food suppliers worked to meet demand.
The Journal said there is room in the market for more space, especially in areas with rapid population growth like Texas, Arizona and Florida.
InLight is active in the market with development of 502,250 square feet of space in West Jacksonville.
It deeded its 39.3-acre Commonwealth Logistics Center property to Denver investment company Ares Management Corp. Through AIREIT Commonwealth Logistics Center LLC, Ares Management LLC paid $8.9 million for the land June 30, according to the deed recorded July 1 with the Duval County Clerk of Courts.
InLight Real Estate Partners owned the property through Commonwealth Avenue Jacksonville Propco LLC.
Cushman & Wakefield Managing Directors Tyler Newman and Jacob Horsley are representing Commonwealth Logistics Center, which is scheduled for delivery for tenant build-out in the second quarter of 2023 at 7489 Commonwealth Blvd. and 1700 Imeson Road at northwest Imeson Road and Commonwealth Avenue. in West Jacksonville.
InLight bought the Commonwealth and Imeson property April 5 from N.G. Wade Investment Co. for $3.95 million.
The city issued permits June 30 for Dana B. Kenyon Co. to build the foundations for two warehouses at a combined cost of $3.4 million.
InLight Real Estate Partners designed the development to comprise the 230,060-square-foot Building 1 at the Commonwealth Avenue address and 272,190-square-foot Building 2 at Imeson Road.