Jax Industrial One Ltd., the Coral Gables developer led by former Florida Lt. Gov. Carlos Lopez-Cantera, sold Lane Industrial Park Building 1 to New York City-based Bluerock Real Estate L.L.C.
Through BRI 2240 North Lane Avenue LLC, Bluerock paid $19.13 million July 5 for the Northwest Jacksonville property. Bluerock is an institutional alternative asset manager with $14 billion of acquired and managed assets.
The roughly 160,000-square-foot building is shown on a Colliers commercial real estate brochure as fully leased.
Colliers Executive Director Guy Preston and Associate Director Seda Preston in Jacksonville and Ryan Vaught, executive managing director of industrial capital markets in the Southeast U.S. Region in Tampa, represented the seller in the transaction.
Guy Preston and Seda Preston comprise the leasing team for the property.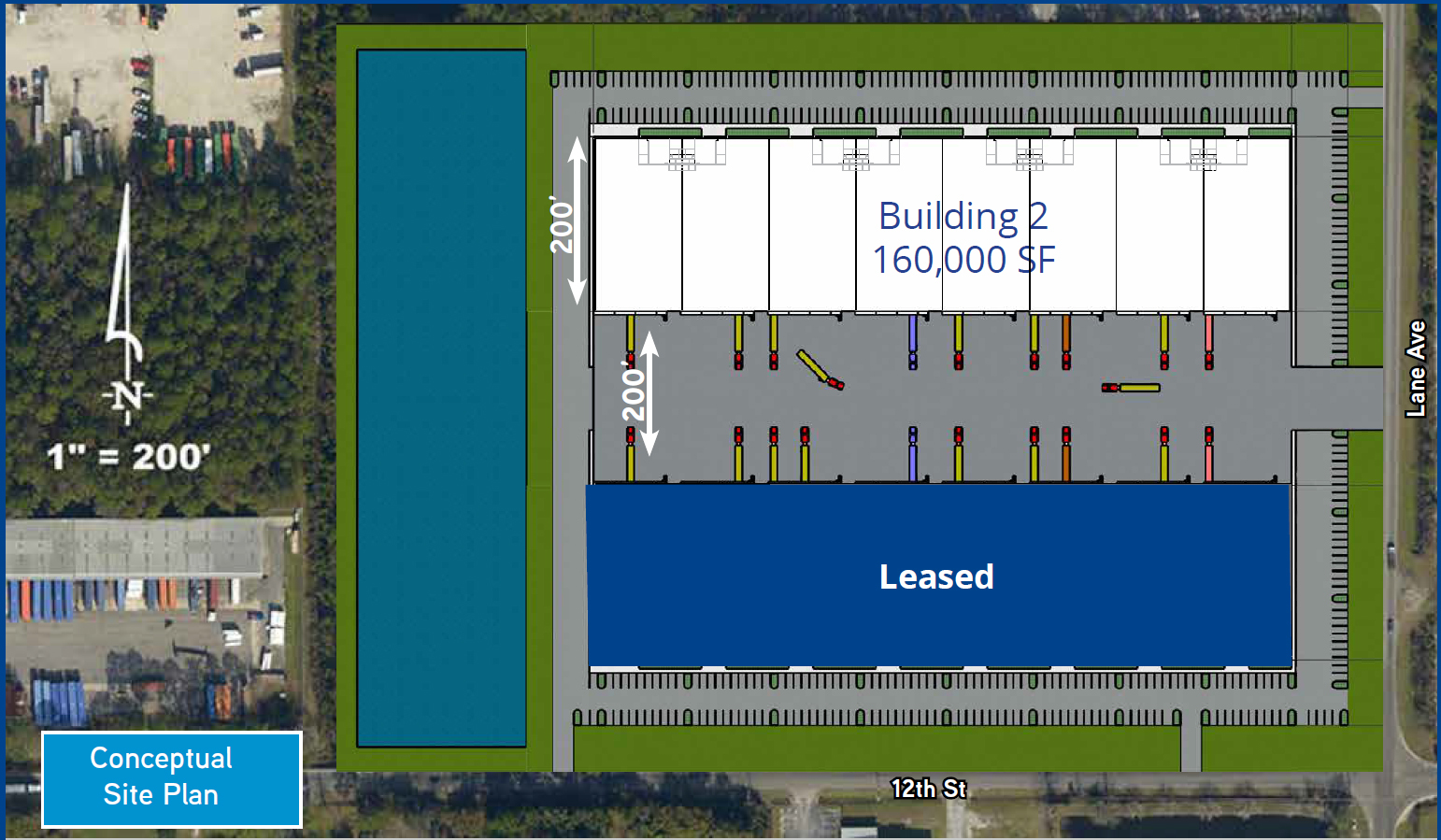 "We had great success leasing Building 1 because of the lack of available small bay industrial product," Seda Preston said July 10 by email.
The building offered spaces from 20,000 square feet to the full structure. Preston said the 20,000- to 60,000-square-foot market has been underserved, "with  most of the developers active in the last five years focusing on delivering larger buildings that are not designed to divide that small."
"Tenant demand overall is still strong, though we have seen a few tenants pause planned expansions in our market," she said.
"Because of higher interest rates, the capital markets are taking a wait-and-see approach. They want to establish what the cap rates are going to be given the current economic conditions. We still have a positive outlook for Jacksonville's industrial market and the national industrial market in general."
Capitalization rates are the rates of return on real estate investment properties.
Permits show Cenntro will lease much of the building for a manufacturing center and Conn's HomePlus and Forward Air will use space for distribution centers.
Cenntro Electric Group Ltd. chose Jacksonville for its first U.S. manufacturing facility of electric vehicles that are used for logistics and delivery, maintenance, warehouse and at airports. 
The New Jersey-based company said in December it would open the plant in Jacksonville with the help of $450,000 in tax incentives approved by City Council. 
According to its annual report, Cenntro signed a 10-year lease for about 100,000 square feet of space at the Lane Industrial Park.
The city is reviewing a permit application for Conn's HomePlus to build-out 20,170 square feet of space in Building 1 at a cost of $260,000 in Space 107. The furniture and appliance retailer, Conn Appliances Inc., is  based in The Woodlands, Texas.
Another permit in review indicates Forward Air will be a tenant in Space 108 in 20,000 square feet.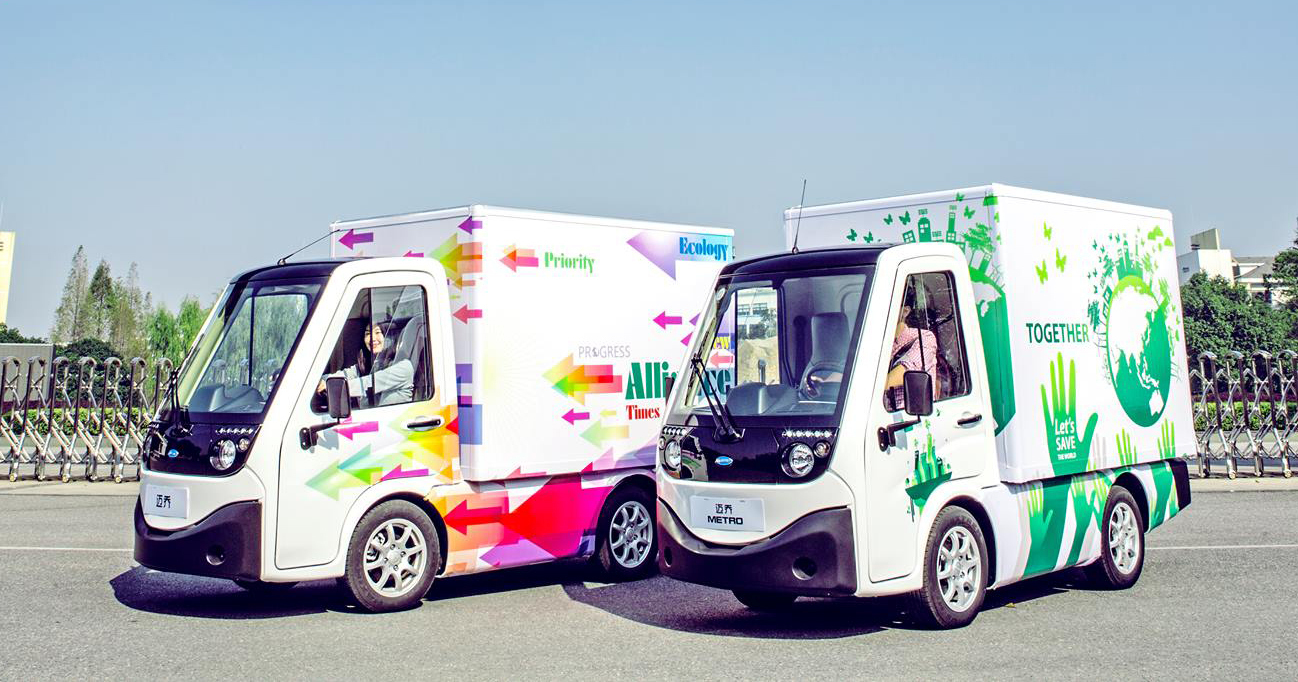 The remaining space has been leased but the tenant name has not been disclosed.
Lane Industrial Park is designed for two 160,000-square-foot warehouses at northwest Lane Avenue and 12th Street.
The deed specifies the sale as the warehouse on the 12th Street site. A property brochure shows that as the fully leased Building 1.
A group led Lopez-Cantera bought the Northwest Jacksonville property Nov. 18, 2020.
Jax Industrial One Ltd. bought 24.6 acres for $1.15 million from a group led by lobbyist Deno Hicks and former JEA CEO Aaron Zahn.
First American Bank of Elk Grove, Illinois, issued a $19.5 million construction mortgage and security agreement to Jax Industrial One Ltd. 
Kasper Architects is the architect.
The city issued a permit Jan. 12, 2021, for Foresight Construction Group Inc. of Jacksonville to build the 161,355-square-foot Building 1 at a cost of $9.16 million.
A permit issued June 20 shows Arco Design/Build will put in demising walls to create dividing tenant spaces at a cost of $200,540. 
Building 2 at 2280 Lane Ave. N. is shown as under construction for delivery for tenant build-out the first quarter of 2023. The city issued the permit Feb. 4, 2021.
Arco Design/Build is building the 161,335-square-foot warehouse at a job cost of $6.55 million, the building permit shows. 
A site brochure says the project can offer spaces from 20,000 square feet to the entire structure.
"We are talking with several tenants seeking similar size ranges for Building 2," Preston said.
The total parking for both buildings is 365.