Signs are up for Publix at East San Marco as the supermarket prepares to open by September.
"We do not have a confirmed opening date for the San Marco location, but it is targeted for 3rd quarter," said Publix Media Relations Manager Hannah Herring by email July 11.
Signs are up on the front of the two-story building for Publix Food Pharmacy Liquors, Liquors, Parking and the logo. Signs are going up on the side as well.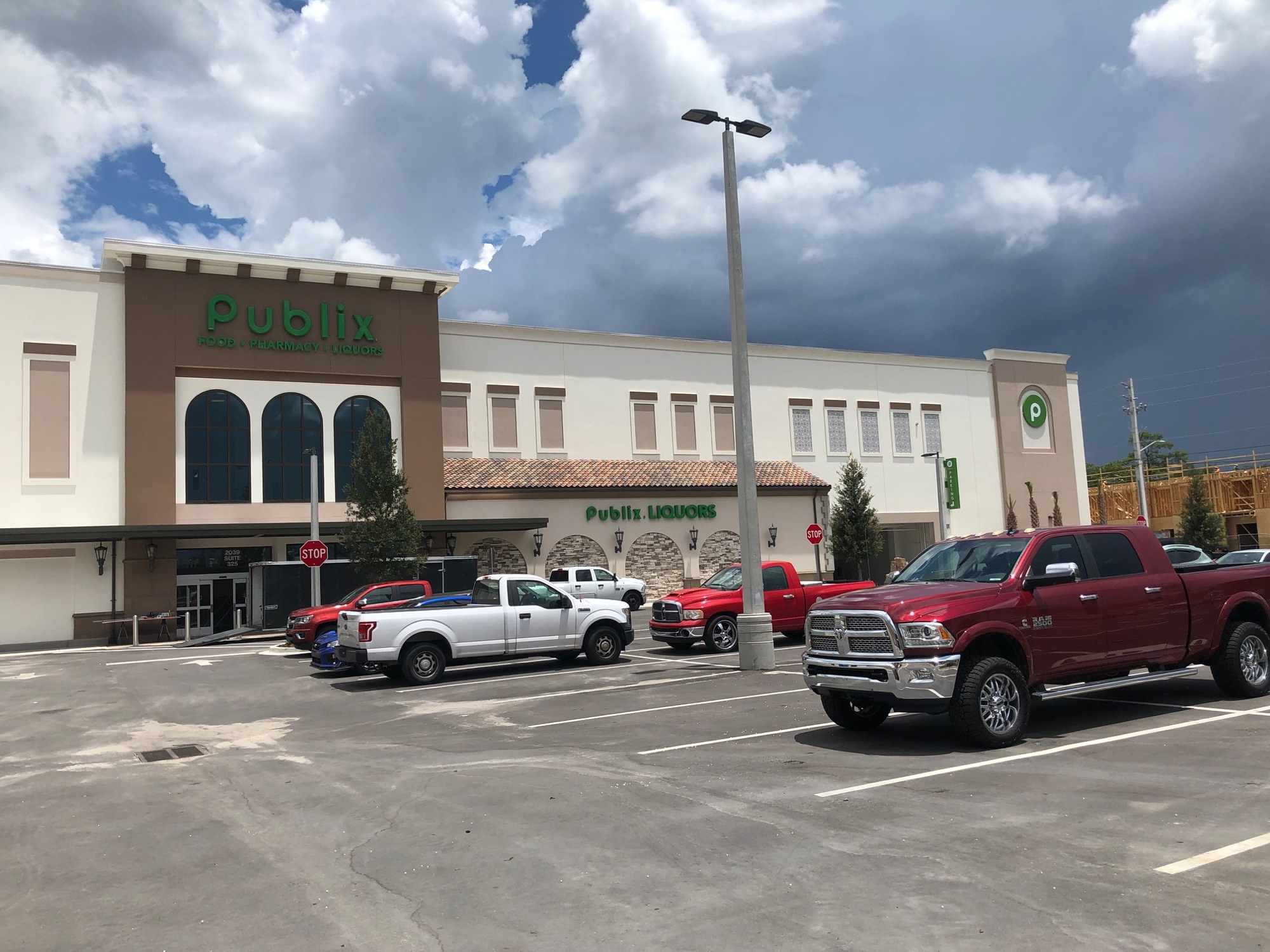 Gainesville Neon & Signs LLC, Taylor Sign & Design Inc. and Harbinger are the sign contractors, permits show.
The store is on the second-floor at 2039 Hendricks Ave., with parking below. Elevators and a stairwell provide access to customers.
The adjacent Publix Liquors is accessible on the ground floor.
Publix anchors the East San Marco shopping center under construction at Hendricks Avenue and Atlantic Boulevard.
Regency Centers Corp. is the developer.