The Downtown Development Review Board approved signs for Morgan & Morgan and Gallagher at the top of the 12-story 501 Riverside Ave. building they anchor on Brooklyn's skyline. 
The board voted 8-0 on July 14 to approve a special sign exception, which is required because city code allows each building one identification sign per side facing a street. 
The two signs reviewed by the board do not face the street. The city has issued permits for two signs facing the other directions.
Harbinger is the contractor.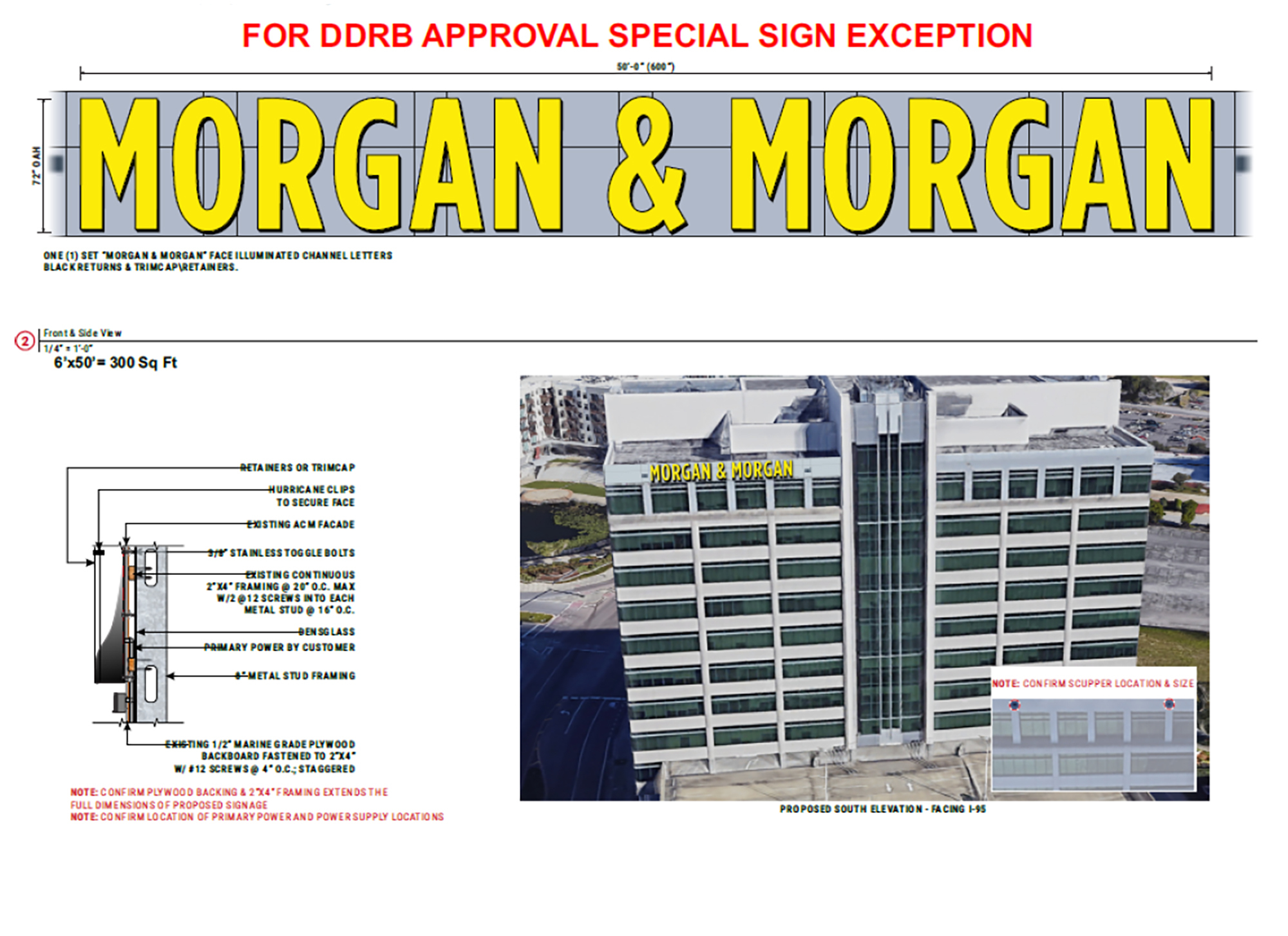 Board member Frederick Jones was absent for the vote.
Morgan & Morgan's sign before DDRB will be on the south-facing side of the tower and is 6 feet tall and 50 feet wide. Gallagher's east-facing sign is 6 feet tall and 39 feet wide. 
There will be four signs on the building, two for each company. 
The city issued a sign permit June 16 for the Morgan & Morgan sign on the north facade at a cost of $31,250.
It is reviewing the permit application for the south facade.
It issued a permit July 8 for a Gallagher sign on the west elevation at a cost of $39,500 and is reviewing the application for the east side.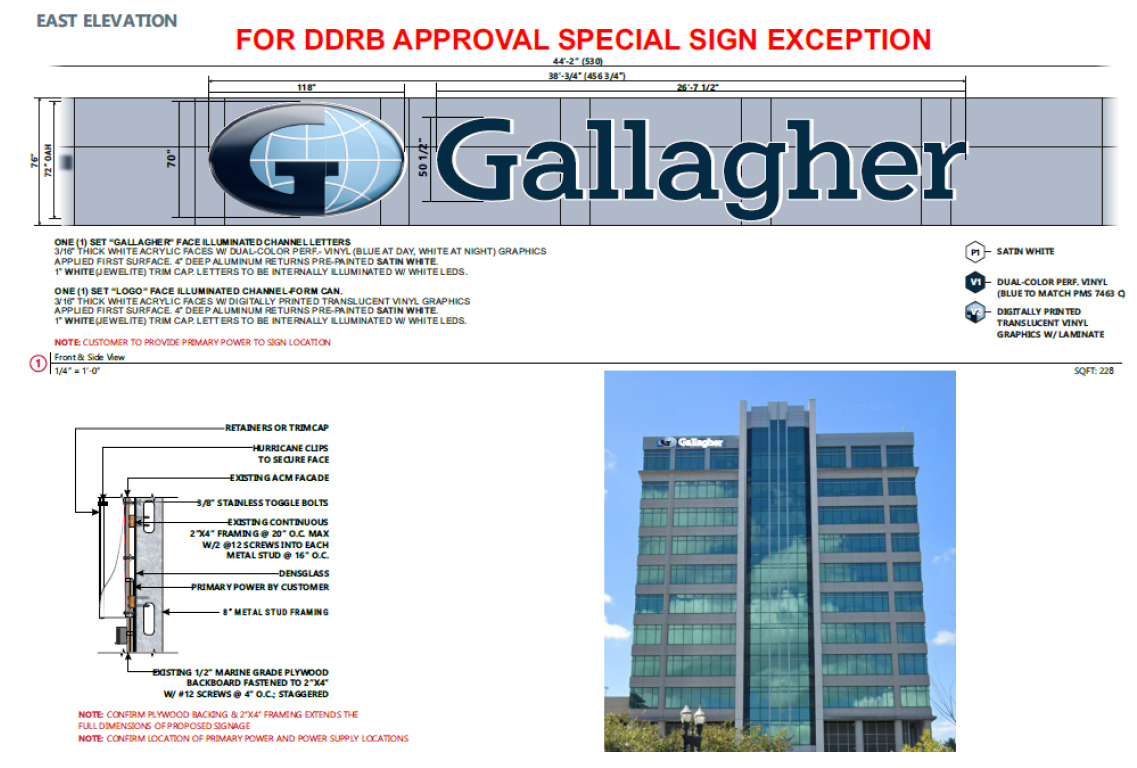 Previous anchor TIAA Bank moved its corporate offices before and during the pandemic into TIAA Bank Center at 301 W. Bay St. Downtown.
The bank ended its lease March 31 at 501 Riverside but maintains a bank branch on the ground floor. 
The Morgan & Morgan law firm will move from the VyStar Tower Downtown at 76 S. Laura St. into the former TIAA Bank space on the 11th and 12th floors. It will lease about 51,000 square feet of space.
It negotiated signage rights with the lease.
Gallagher, formerly known as Harden, has been in the building and leases space on the 10th floor.
Arthur J. Gallagher & Co. bought the Harden and Associates Inc. insurance broker Dec. 29, 2020, for an undisclosed price.
Harden offers insurance, risk management, employee benefits and other services to businesses and individuals in Florida. M.C. Harden Jr. started the company in 1953.
Gallagher is a global insurance brokerage, risk management and consulting services firm headquartered in Rolling Meadows, Illinois, outside of Chicago.
Harden will be part of Gallagher's Southeast division. Upon the sale it said it eventually will be rebranded as Arthur J. Gallagher & Co., replacing the signage in front of the Riverside Avenue office.
Editor Karen Brune Mathis contributed to this report.