Atlanta-based Columbia Ventures LLC is a step closer to breaking ground on its proposed five-story, 341-unit mixed-use apartment community at Park and Forest streets in Brooklyn. 
The Downtown Development Review Board voted 7-0 on July 14 to grant final design approval for the residential and retail project at Forest and Park streets that Columbia Ventures co-founder and Managing Partner Dillon Baynes said in an email May 9 will be a $100 million investment. 
He said the company "loves the Florida Story, the Sunbelt Story and the Jacksonville Story," Baynes said in the email. 
"We are all in," he said. "We have an office in Savannah two hours away and have been in the market for almost four years. We hope to find other great opportunities in time."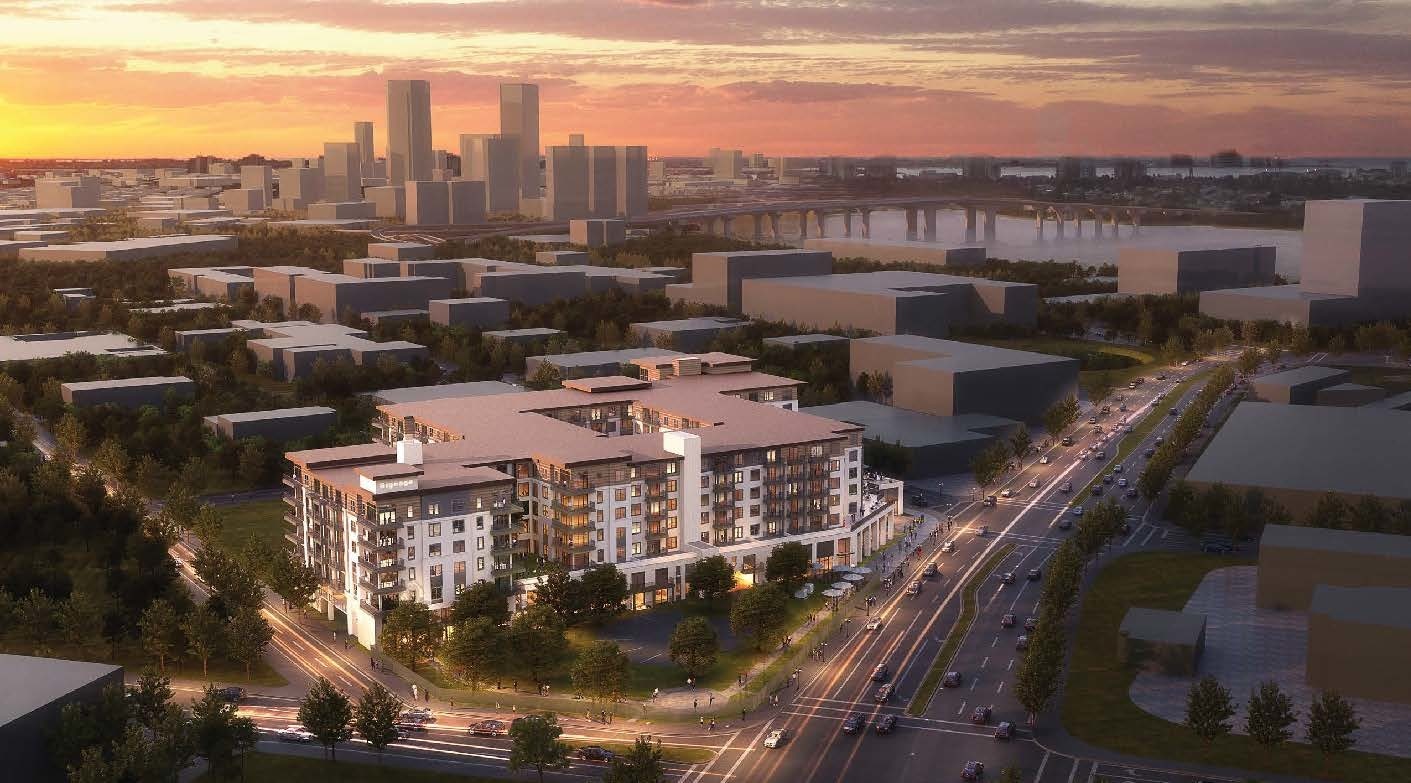 The project site sits on nearly two city blocks bounded by Forest, Myrtle, Price and Park streets, which Columbia Ventures finished acquiring in November 2021 through Park St. Owner LLC. 
The development will close and be built over Chelsea Street west of Price Street, the site plan shows.
The review board complimented the overall project, which includes 8,338 square feet of retail and restaurant space without outdoor seating along Forest and Park street. 
To gain approval, Columbia Ventures agreed to the board's request to add public art and seating to the southwest corner of the project and remove six planned street parking spaces on Forest Street.
Columbia Ventures also is working with the Florida Department of Transportation to buy 0.61 acres that connects to the project site for open green space.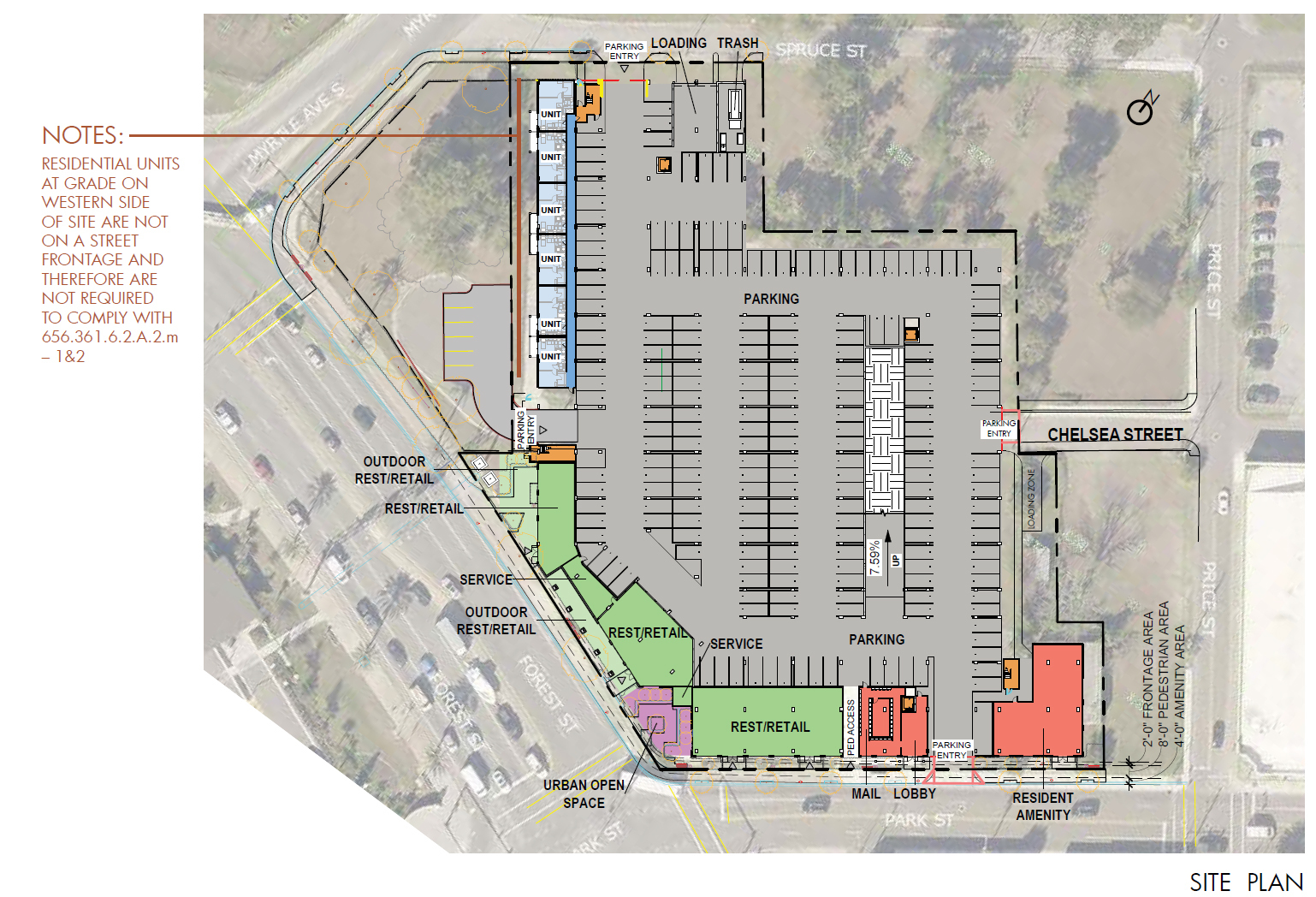 The board voted unanimously to support member Christian Harden's suggestion for DDRB and Downtown Investment Authority staff to write a letter to the department encouraging the state to sell the parcel to Columbia Ventures. 
The board's support on adding the parcel to the project was contingent on the developer making the green space available to the public.
Columbia Ventures Development Manager Ryan Akin said they wanted to keep some of the space separated from public areas to give residents in planned ground-floor units a feeling of safety. 
Akin agreed to work with the board to make some of the space an improvement to the public right-of-way.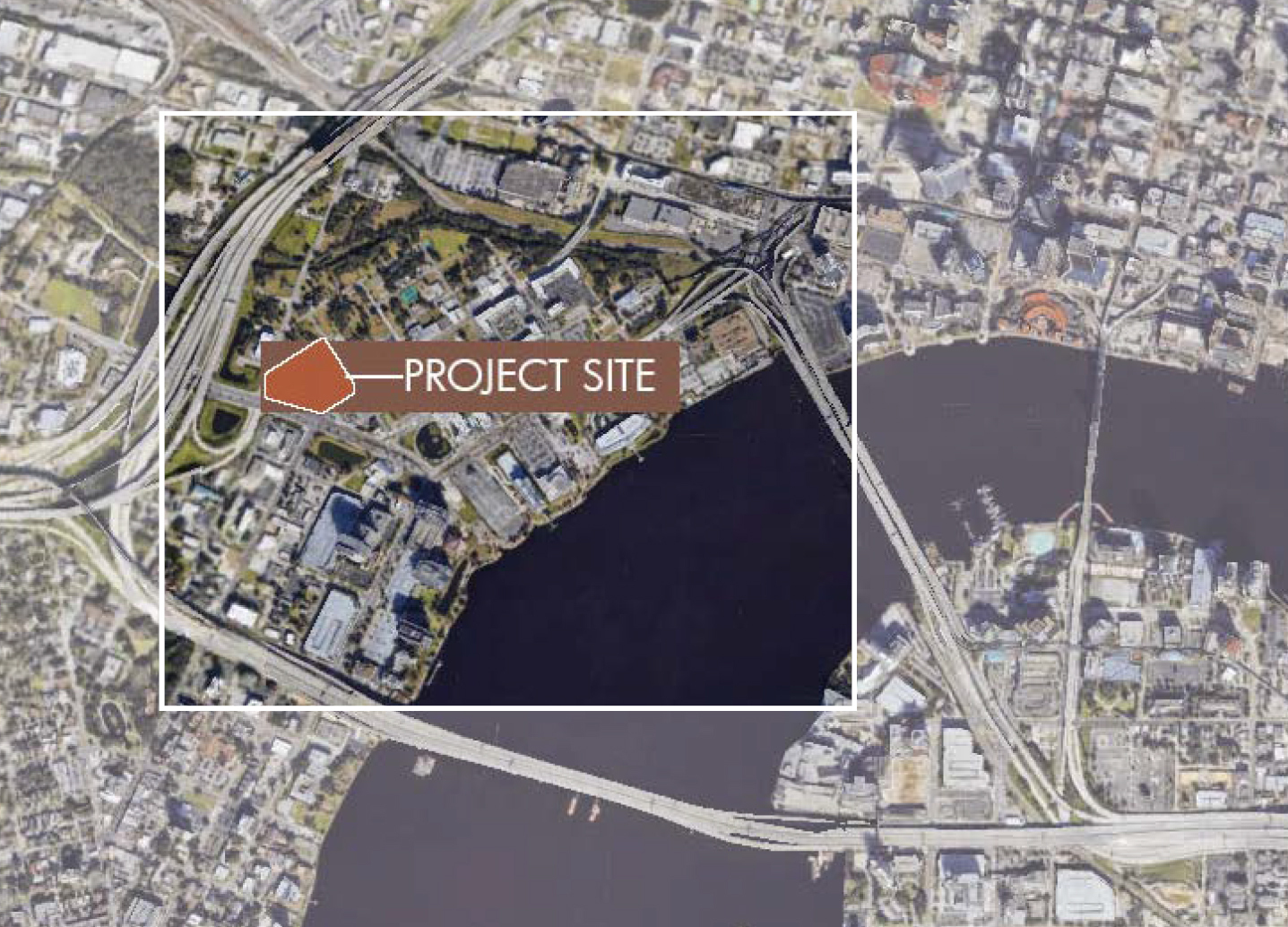 Board member Frederick Jones was absent for the vote.
Bill Schilling had to abstain from voting because he works as an engineer for Jacksonville-based Kimley-Horn and Associates Inc., which is working on the project.
The renderings show Kimley-Horn and Studio Architects of Atlanta as the project design team.
It would be Columbia Ventures' second high-density proposed residential project in or bordering Downtown. 
In May, City Council approved an $8.285 million incentives deal for Columbia Ventures to convert the historic Union Terminal Warehouse at 700 E. Union St. into 228 apartments and more than 35,000 square feet of commercial and "makerspaces" in a $64.37 million project.