Webb International Inc. is completing one speculative industrial warehouse and starting work on another in Imeson International Industrial Park in North Jacksonville.
Completion is expected in August for a 408,240-square-foot building10760 Yeager Road. 
The city issued the permit Aug. 25, 2021, for the project on 23.8 acres at a cost of $14.67 million.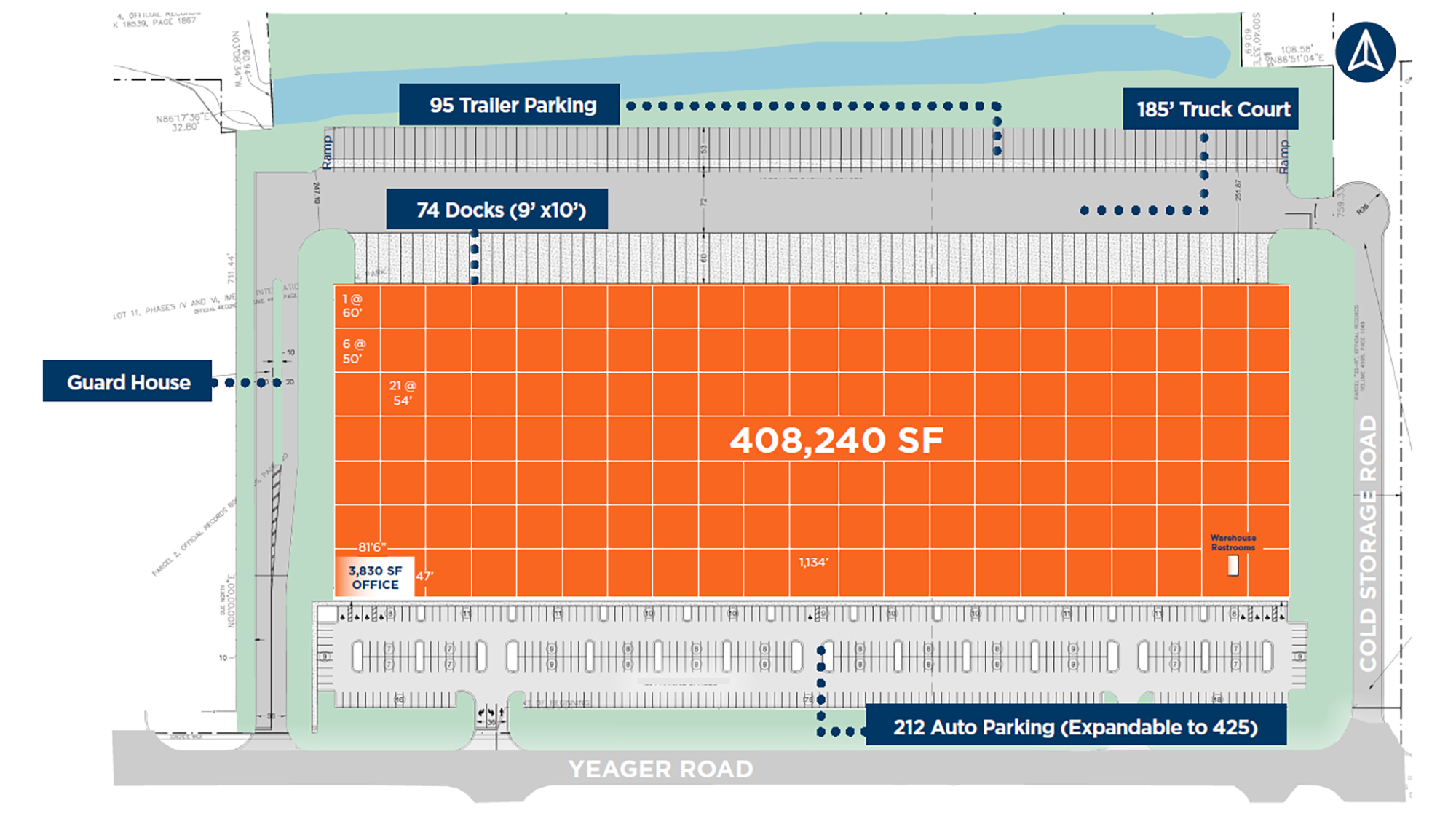 The warehouse has 74 rear loading docks and 95 trailer parking spaces along with 212 – expandable to 425 – parking spaces.
No tenant has been signed, according to Dan Webb at Orlando-based Webb International Inc.
The property is at Yeager Road and Canada Drive, east of North Main Street.
Webb now has filed plans for a second distribution center.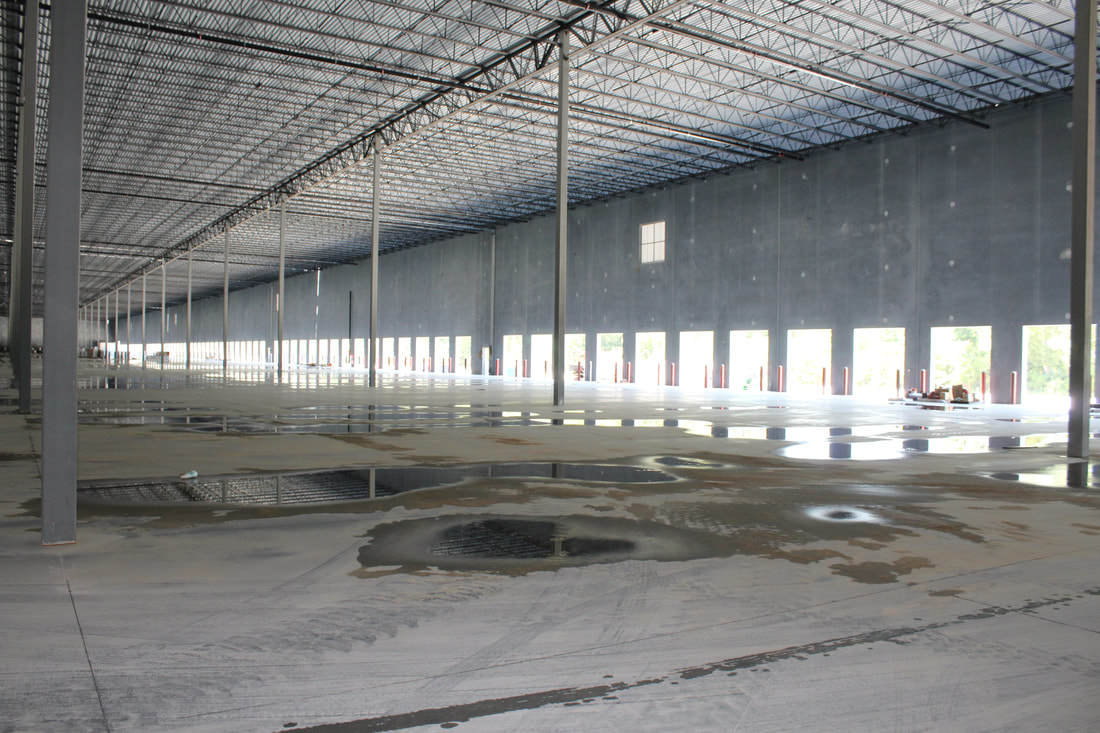 A 170,500-square-foot speculative structure is in permitting review at 10775 Yeager Road for completion in the third quarter of 2023. 
The $12.3 million project, designed for a single tenant, is on 8.83 acres.
Cushman & Wakefield of Florida LLC Managing Directors Tyler Newman and Jacob Horsley represent the landlord.
Webb Southern Construction Group is the contractor. Ebert Norman Brady Architects is the architect.