Like many businesses during the coronavirus pandemic, Atlantic Logistics LLC hit some bumps in the road. 
Two years later, the Jacksonville-based freight and shipping brokerage firm looks like it's emerging stronger than before.
The company, based in the Mandarin area, specializes in brokering trucking services for companies that want to move freight. 
It primarily handles building materials but has worked with more than 2,000 clients since it began 21 years ago.
Atlantic Logistics is the middle step between manufacturers and retailers or contractors.
"We've got a lot of international customers that bring product here that we distribute for them. A lot of that comes through Jacksonville and JaxPort," said Johnnie Greene, chief operating officer.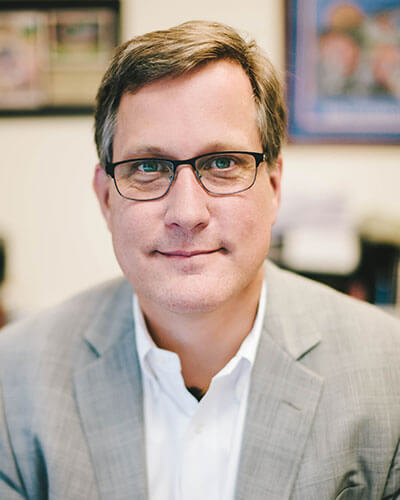 "The mom and pop sitting at home raising their kids probably don't understand how much comes in" through JaxPort.
Robert Hooper, CEO of Atlantic Logistics, said his mother, Evie Hooper, is the owner and helped found the company with his late father, Bob. 
Robert Hooper was not part of the initial foundation of the company but returned to Jacksonville in 2003 after a stint in Indiana and helped run the business.
Hooper said the company's growth has not slowed through the coronavirus outbreak.
"We were blessed to be in an industry that continued to grow exponentially. So, we've been able to benefit from that," he said.
Hooper said it was a scary time in April 2020 early in the pandemic, but Atlantic Logistics quickly found its balance.
"Since then, the growth has been taking off," Hooper said. 
He said growth has been the challenge.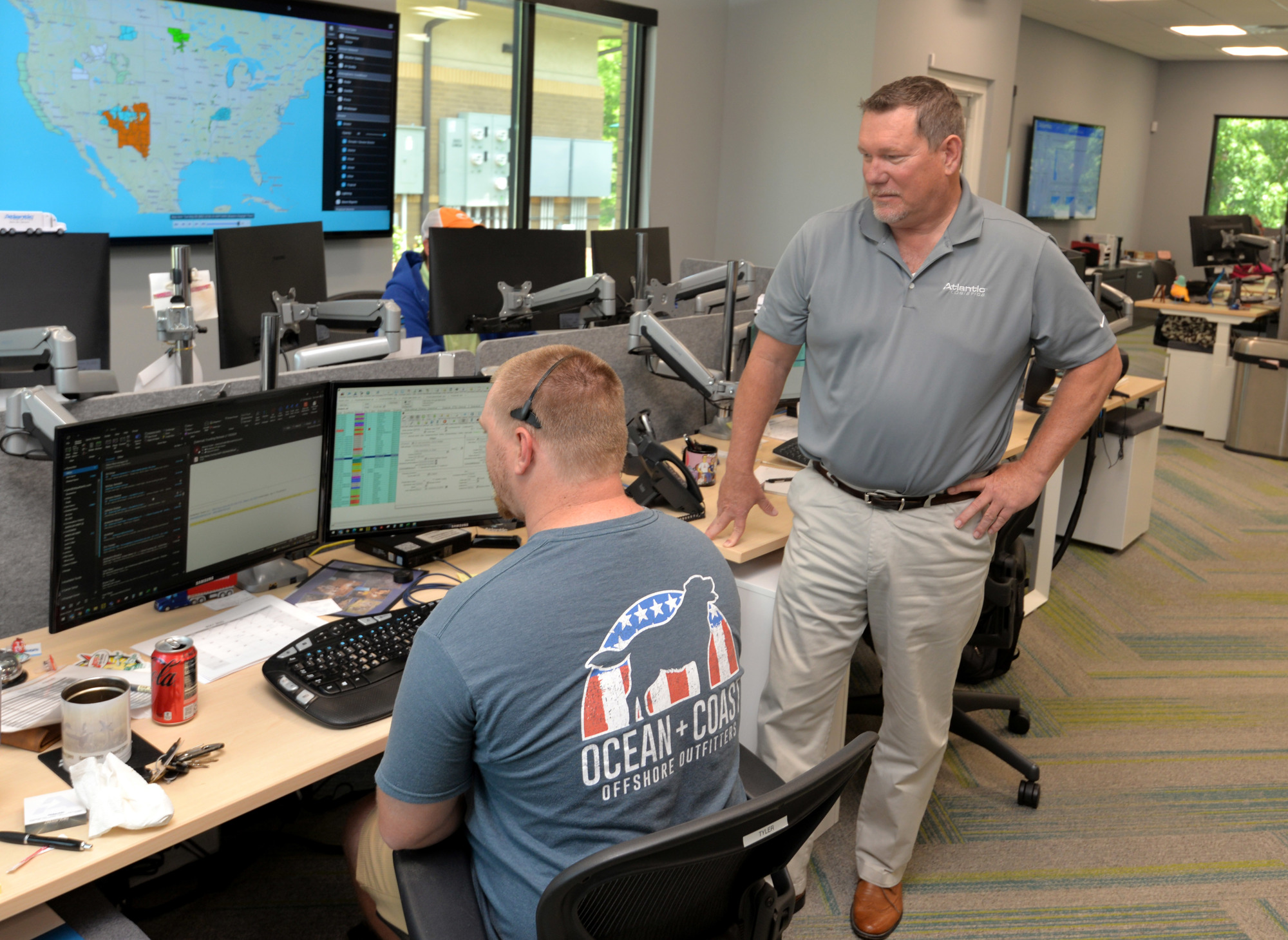 "The biggest challenges we've experienced over the last year is really trying to manage the growth and the change to go from a 25-employee company to a 50-employee company," Hooper said.
"One of our key things that has propelled us along the way is customer service," he said.
"That's all we are, really, is a service business."
Greene has been with the company 14 years. He said it usually deals with a steady base of 500 clients worldwide.
At the start of the pandemic, Atlantic Logistics initially lost a lot of capacity and trucks. 
"It got backed up and busy – at the ports, everybody was busy," Greene said.
"Everybody's fighting over the same trucks and the rates skyrocketed, which has caused a lot of the inflation."
As the middleman, Greene said Atlantic Logistics has had a streak of good luck during the pandemic.
"It's actually been beneficial to us," he said.
The strategy was constantly communicating with customers, and the company has been able to avoid any substantial loss in clientele.
"As long as you're having good conversations with them and explaining to them what's going on. We pay close attention to the market," Greene said. "We know what's going on and we explain to our customers what's happening."
It was tough at the beginning of the pandemic.
"They didn't understand it. It was all happening so fast. But over time, everybody got educated," Greene said.
"Instead of them (customers) having to chase a truck here or a carrier there, and then they have another load where they're chasing another truck and another carrier, they call one person to handle it all. That's what we do."
Their "logistics specialists" at Atlantic Logistics are the key. Closing in on 50 employees, the company sees potentially reaching 100.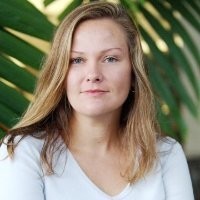 Dolly Penland, president and CEO of Business Results LLC, a hiring consultancy company, said she is not surprised at Atlantic Logistics' growth because it has hired the right people.
"These guys really make the investment. They understand, 'Hey, I want my people to be successful,'" Penland said.
"They're really, genuinely invested there. They're not just talking the talk, they're walking it."
While Atlantic Logistics is experiencing growth, Penland credited the company with making sure it is spread throughout the workforce. 
"If you don't have the right people that can execute the way you want your company to grow, it will fail. These guys genuinely care about making sure their people are in alignment with that success," Penland said.
That advantage keeps building for Atlantic Logistics as the company is on track for a record $55 million in revenue this year.
Greene said that comes from a measured approach to hiring and controlled growth. 
"Our philosophy has always been steady as she goes," he said.
"We try to hire people that we know are going to stick and be here a long time."