The city is reviewing a demolition permit for 618 W. Adams St., the building that Capt. Sandy Yawn, star of the Bravo reality TV series "Below Deck Mediterranean," said in 2020 she wanted to restore into the Maritime 618 restaurant.
Last March, Yawn said the restoration cost might be "too much money."
Yawn said June 10 she and partner Chad Quist could not restore it. 
"It is full of mold," she said. 
After the deadly collapse of the Surfside Champlain Towers South condominium on June 24, 2021, "we don't want to take a risk."
The coronavirus pandemic that started in March 2020 also affected plans as the hospitality industry faced restrictions.
Yawn said she still would like to operate the Maritime 618 restaurant.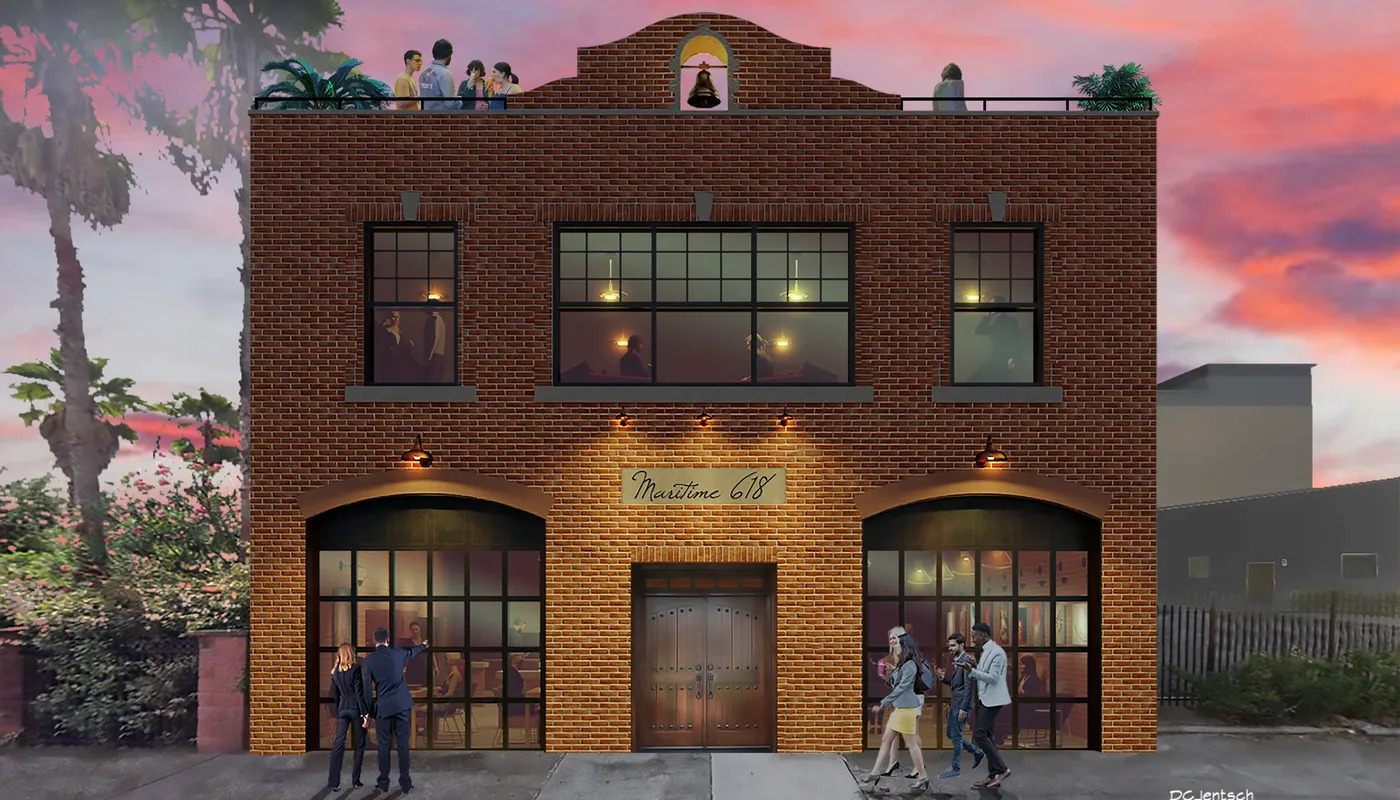 She and Quist hope to find interested investors that would develop a structure and they would complete it.
"Someone build it, we can fill it," she said, including bringing celebrities for a grand opening.
If not, she would like to create a center that could provide support or services to people in need Downtown.
Yawn and Quist plan to retain the property that records show is about .10 acre.
She said they have designs in place for the restaurant. The maritime618.com site remains active.
In September 2020, they said architect Brooke Robbins of Robbins Design Studio of Jacksonville was leading the design and renovation of the 7,600-square-foot commercial building.
It was planned for three floors comprising a ground-floor restaurant, second-floor private club and rooftop lounge.
It included a teaching kitchen, designed by Beverly Grant, founder of Fort Lauderdale catering and crew placement firm Culinary Fusion. Students with interest in the maritime industry could earn certifications.
'I love Downtown'
"I love Downtown Jacksonville," Yawn said June 10.
"Jacksonville has so many things to offer" with waterways.
Yawn said riverfront development plans by Jacksonville Jaguars owner Shad Khan are an example of Downtown activity, as well as a working shipyard that can maintain large yachts and ships.
She said again that she is interested in bringing a Formula 1 car race to Downtown Jacksonville.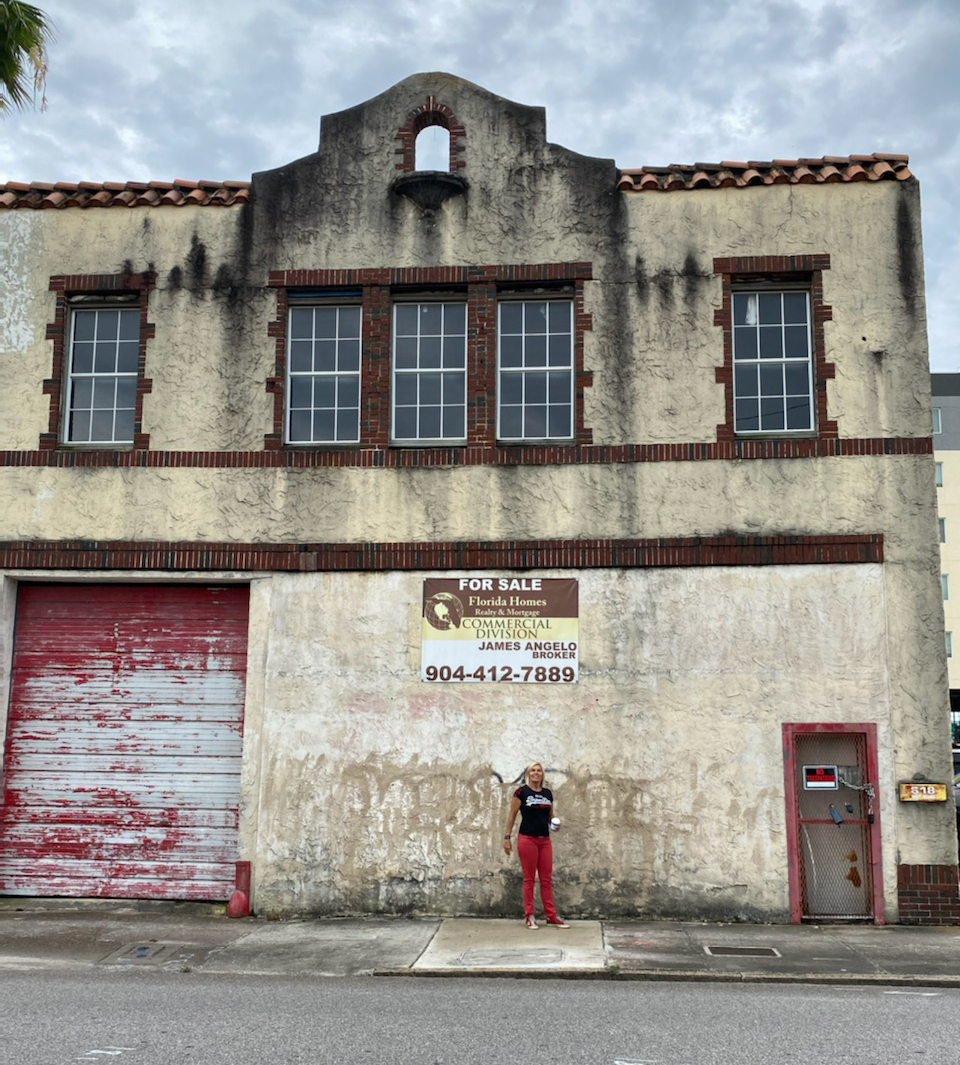 "If that can be a race in Downtown Jacksonville, that changes everything."
She envisions floating docks in the river Downtown for superyachts to pull up for race viewing.
Yawn told The Meninak Club of Jacksonville on March 15, 2021, that she pitched the idea to the mayor's office a year before.
Yawn told the club it would take three years of planning and $40 million after signing a contract to host the race in Jacksonville.
Yawn said the superyacht clientele could help support Shad Khan's proposed Four Seasons hotel in the Shipyards area.
On May 8, the Miami Grand Prix F1 race debuted in Miami Gardens. CNBC reported it attracted more than 300,000 people with a projected $400 million economic impact.
Demolition details
According to the permit application, ELEV8 Demolition will remove the two-story, 6,840-square-foot structure, and 760 square feet of unenclosed space, in LaVilla, a block from the Duval County Courthouse.
Quist signed the Notice of Commencement on June 9 for the demolition.
The demolition plan dated June 9, 2022, says the job will done with an excavator. Debris will be hauled to a certified landfill. Asbestos will be removed by a certified asbestos contractor before demolition.
A safety fence will be put up around the property.
Demolition work will be 8 a.m.-4 p.m. daily for the five-day project.
Yawn, through Yawn Properties LLC, bought the building June 7, 2020, for $185,000. It was built in 1914, property records show. It is not designated historic on the Duval County Property Appraiser site.
Yawn and Quist registered Yawn Properties LLC with the state in 2016. It is based in West Palm Beach.
Yawn posted on Twitter on June 11, 2020, that she bought the former firehouse with plans for a restaurant and details and a name to follow. 
She captioned a post of a picture of herself in front of the building "SOLD! Working on the details and plans for my new project in JAX. Need a name for the restaurant & rooftop bar. And Go..." 
Yawn announced plans in September 2020 to restore the former Fire Station No. 4 into the Maritime 618 nautical-themed restaurant, lounge and club. 
It was slated to serve "yacht-style cuisine and international seafood and cultural fares."
Quist said then that construction would start in January 2021 and be completed that November on the three-floor facility.
At the Meninak Club of Jacksonville meeting March 15, 2021, Yawn said she and Quist were seeking investors for the estimated $5 million project. 
"My partner and I go, 'that's too much. For a building that people want to save that we can't save,'" she said. "I have hope that I can find another investor."
This story has been updated from the original with new content.