The Stubblefield brothers have turned a high school hobby into a business.
Justin, 27, and Austin, 26, produce honey products and sell handcrafted home goods at their two St. Augustine stores.
Hive and Homestead at Stubbees, at 92 Charlotte St., sells honey products as well as tea towels and other gift items for the home.
Stubbees Local Honey & Apothecary, at 102 St George St., specializes in honey products made by locally raised bees.
While attending Mandarin High School, Justin began beekeeping on 5 acres at his home. He had a few hives, enough to supply honey for farmers markets.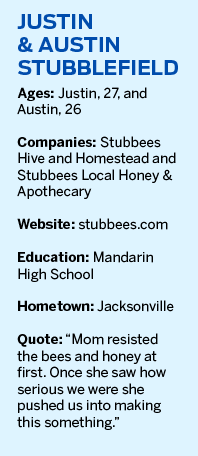 The problem was that most markets already had honey purveyors and did not want to bring in competition for established vendors.
The brothers settled for the minor leagues and sold honey at chicken swaps at feed stores on the Westside.
"We'd sell weekly after church during my senior year in high school," Justin said.
"We'd make $200 on a good Sunday. We sold our honey on a $50 Walmart table."
While Jacksonville farmers markets were full, the brothers received a call from the St. Augustine Amphitheatre inviting them to sell at its farmers market.
The honey proved popular enough to draw orders from Winn-Dixie and Native Sun Natural Foods Market.
The increase in business meant turning the family's four-car garage into a legal honey-processing plant.
The brothers buy honey from local beekeepers. The raw product is delivered in 55-gallon drums. They bottle and label the honey or they make honey-based butter and infused honey products.
The bourbon honey has been the bestseller.
The business buys 10,000 to 15,000 pounds of honey a year.
Changes in the marketplace presented a challenge when they proved to be too small to fulfill all of Winn-Dixie's needs and Native Sun consolidated into one store and reduced the number of products it carried.
The brothers sell honey products in their stores and also provide products to similar vendors in more than 30 states.
They realized that was a good business correction when they noticed how many trips to the post office they were making to mail orders.
In 2018, the Stubblefields opened their first store in St. Augustine, which is now Stubbees Hive and Homestead, as well as locations in San Marco in 2019 and Atlantic Beach in 2020.
The Duval County stores could not match the foot traffic generated by tourists in St. Augustine and they closed them in 2021.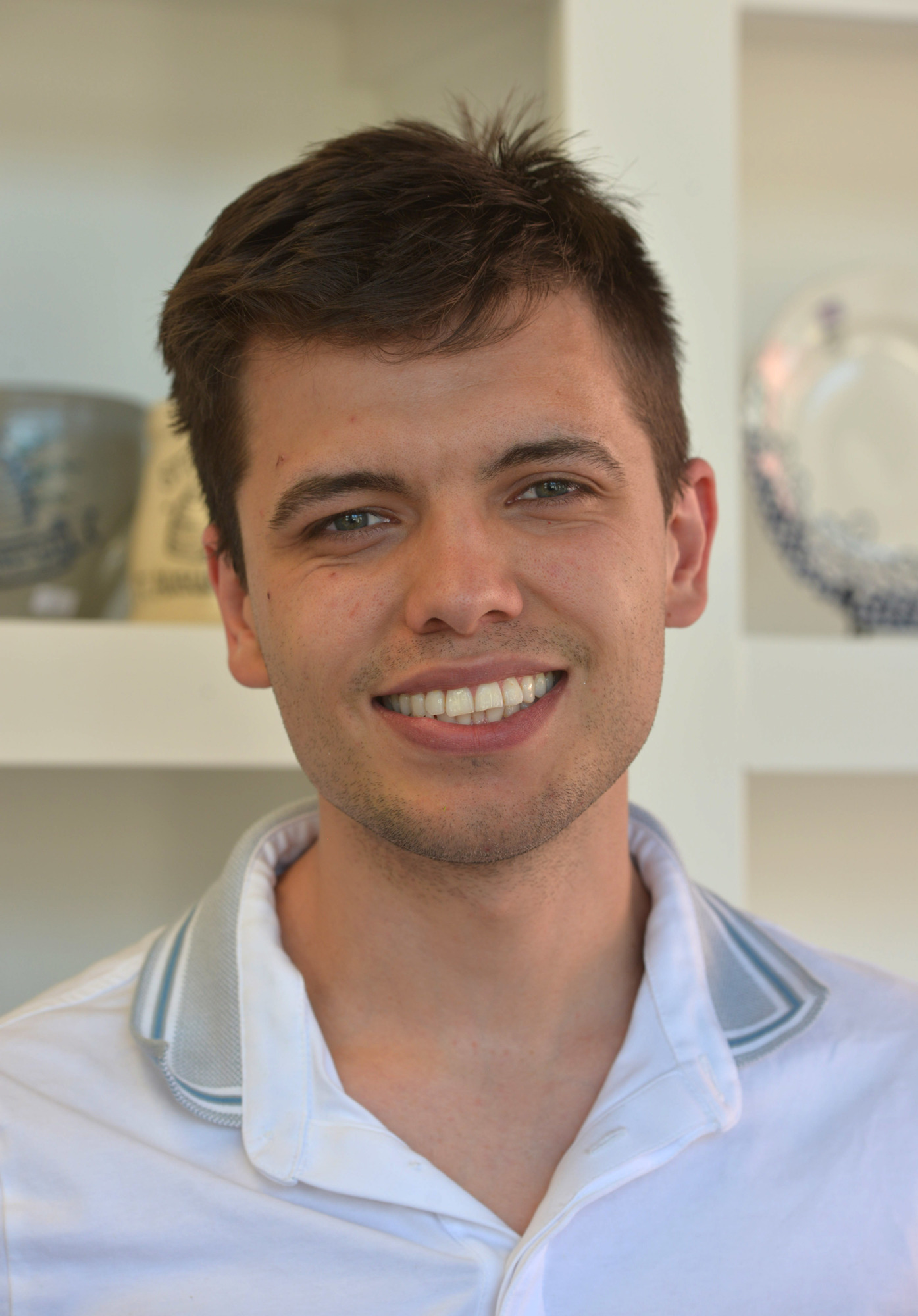 In 2020 they opened on St. George Street, converting the Charlotte Street location into a gift shop that specializes in handmade and artisan homewares and honey.
"We are two guys with a dishware store," Justin said.
It was their mother, Lori, who suggested they branch into gifts.
"Mom resisted the bees and honey at first. Once she saw how serious we were she pushed us into making this something," Justin said.
"We come from a family of entrepreneurs," Lori Stubblefield said.
Their father, Jerry, has a lawn care company. For a time their grandmother and mother owned an antique shop.
"I'm now willing to jump off a cliff with them. Honey was out of my comfort zone. Their success in a way shocked me but it has made me very happy," Lori Stubblefield said.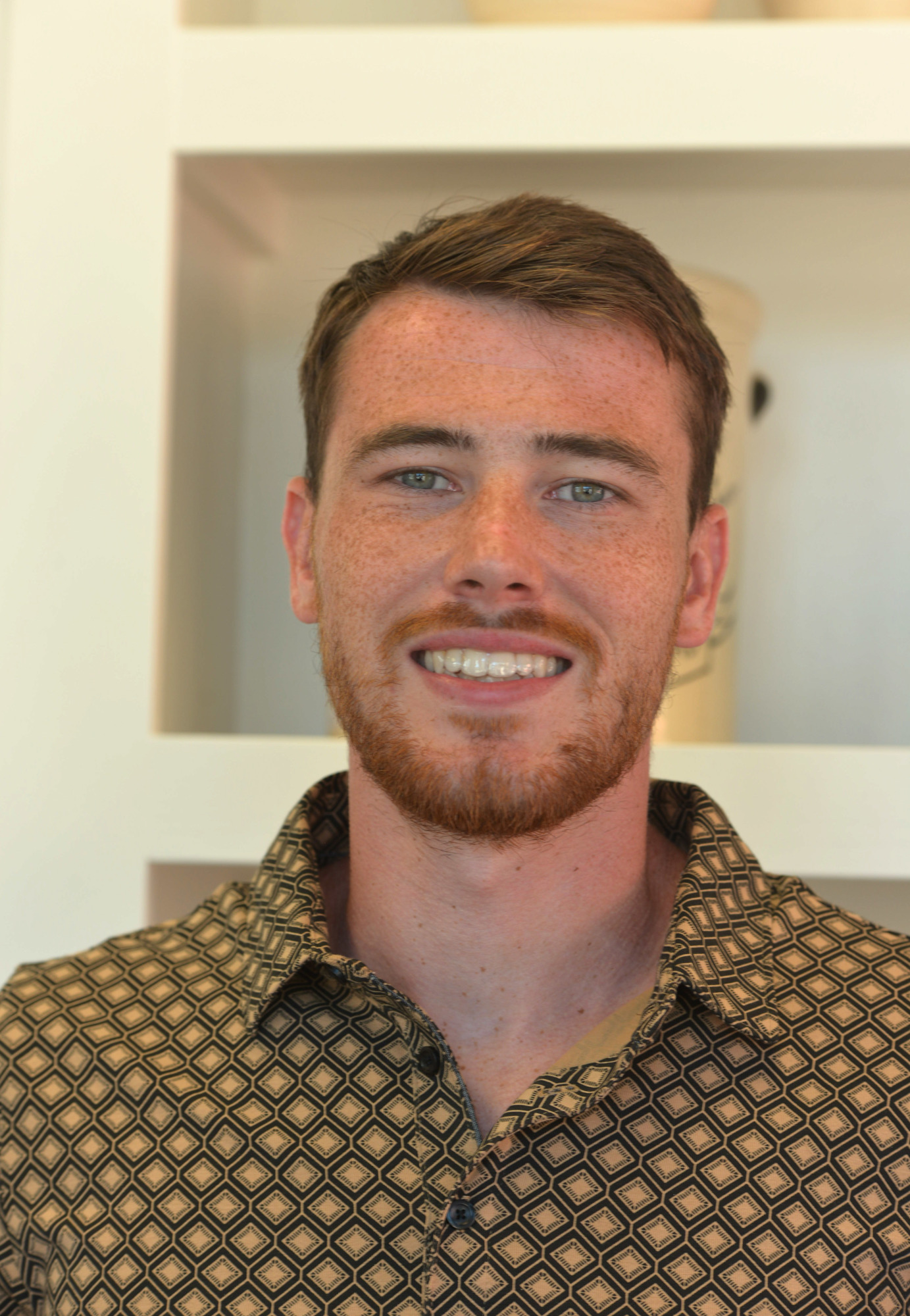 The brothers declined to provide financial results because it is a private, family-owned business. Justin did say the business is making a profit.
Renting two storefronts in the heart of the St. Augustine tourist district is pricey and their largest expense.
"During the height of the pandemic, we were all isolated. We were supported by the locals. We don't take that for granted," Justin said.
Since they started Stubbees, Justin has not had another job.
Austin worked for a time at Jacksonville Orthopaedic Institute.
He enjoyed the work but his family's entrepreneurial spirit led him to join his brother full time.
Austin had already been working nights and weekends labeling jars and helping with sales.
"Before I decided to work at the stores, that job was a fallback. But for the most part, it is much better to have something that you own yourself," he said.
Working as an employee is not in Justin's personality.
"It's like having an itch you can't scratch. When you work for yourself, you can scratch that itch anytime," Justin said.
The brothers do all of the manufacturing and have eight employees selling products in the two stores.
Neither attended college or business school. They learned the craft from beekeepers and YouTube videos.
Their business credo is their own.
"We just do what our customers tell us to do," Justin said.