The Human Bean coffee shop intends to open its first Jacksonville shop by early 2023 as one of four stores planned for Jacksonville, "covering all four city corners," one of the franchise owners said June 23 by email.
The Oregon-based company will open the first Jacksonville location along Normandy Boulevard in West Jacksonville, plans show.
JEA is reviewing a service availability request for a 562-square-foot drive-thru coffee shop for The Human Bean as a new parcel within Normandy Square at 7900 Normandy Blvd.
Rodriquenz said the site is in the early stages of development, including permitting and entitlement.
Vershel Enterprises LLC, doing business as The Human Bean Jacksonville, is the area franchise owner.
The franchise ownership company comprises Florida native Vernon Higginbotham of Lake City and 14-year Duval County residents Christopher and Tracy Rodriquenz of Jacksonville.
"Much like how The Human Bean originally started, we want to be more than just a business, we want to be a part of the community and treat everyone like a good human bean," Tracy Rodriquenz said in the email.
"Every moment with customers is an opportunity to build authentic human connection, to make each other feel loved, seen and valued."
Rodriquenz said Jacksonville is their home.
She said the owners will introduce The Human Bean's quarterly giveback campaigns, like Coffee for a Cure, food drives, Earth Day, and Mochas for Men, "so we can make a local impact."
"Our vision is to take something as simple as going through a drive-thru and turn it into something special, while delivering both great beverages and a great experience."
Brixmor is the landlord of Normandy Square, whose site plan shows a proposed pad for development.
The pad is within a Winn-Dixie shopping center and east of the Pizza Hut.
Goodson Bergen & Associates Consulting Engineers Inc. is the civil engineer.
The menu includes specialty drinks, classics, espressos, frozen favorites, holiday drink specials, and featured drinks Under the Sun and Tropical Breeze refreshers and the peanut butter-flavored Lumberjack Mocha.
Medford, Oregon-based The Human Bean has more than 300 locations open or in development in 25 states, according to thehumanbean.com.
The Human Bean says it opened its first drive-thru espresso stand in Ashland, Oregon, in 1998.
"The Human Bean was founded in 1998 with a commitment to developing the very best coffee drive-thru in Southern Oregon," it says.
"Early success led to franchising the brand and system in 2002," the site says.
It says that through successfully operating 13 high-volume corporate espresso drive-thrus, "The Human Bean coffee franchise system is highly refined in drink preparation, specialty training and overall drive-thru operations."
The franchise fee is $30,000. Costs can range from $346,825-$835,225 depending on the site development specifics of the location. A land purchase can increase the costs.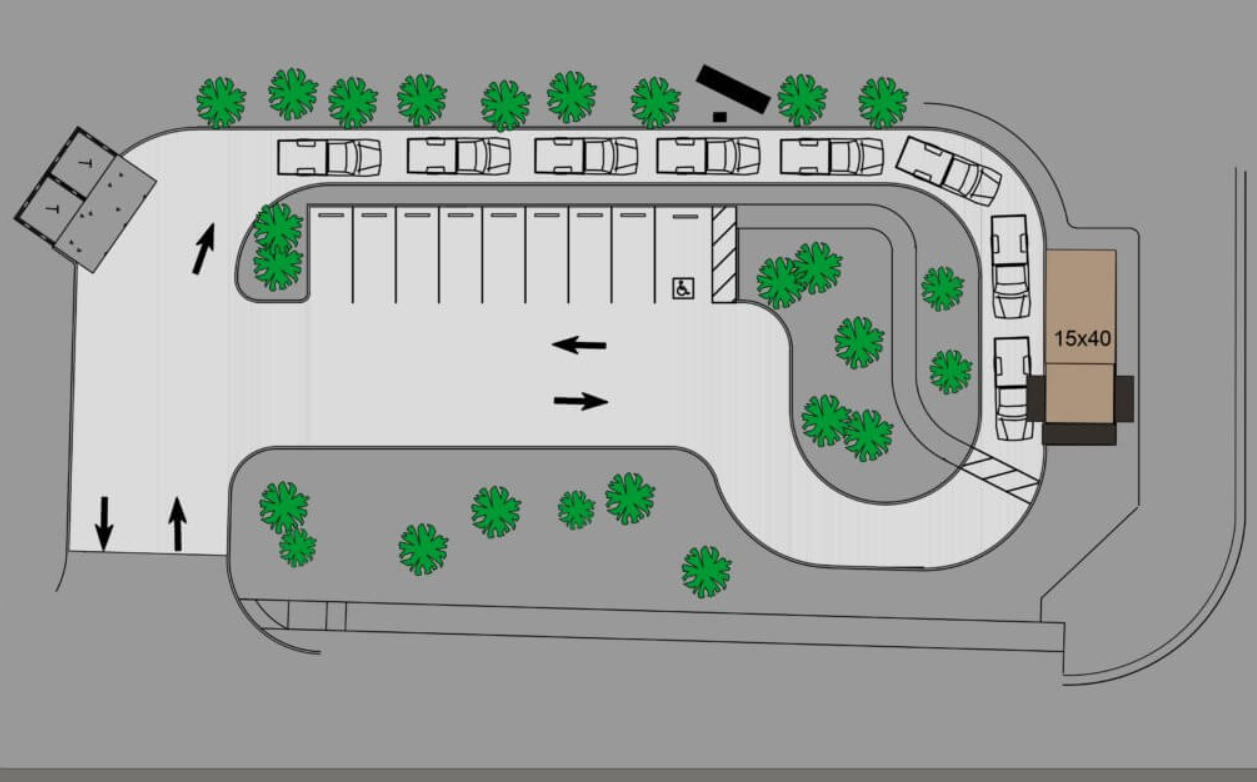 The building is not limited to double-sided drive-thrus. It also has a single-sided design with a menu board and order station that maintains the speed of a double-sided location.
"This innovative single-sided design paired with the order station increases flexibility when choosing site locations. This innovative single-sided design paired with the order station increases flexibility when choosing site locations."
The corporate website says it expect additional growth through approved franchisees throughout the nation.
It also sells drinkware and apparel.
The Human Bean would join Dunkin' GO, Ellianos Coffee, Scooters Coffee and 7Brew Coffee in the drive-thu Northeast Florida coffee market.
Human Bean also intends to open in Lake City, which is the corporate headquarters for Ellianos.