Cracker Barrel Old Country Store Inc. has had big expansion plans for Maple Street Biscuit Co. since buying the company for $36 million in October 2019.
But during Cracker Barrel's quarterly conference call Feb. 22, CEO Sandra Cochran said growth of the restaurant chain founded in Jacksonville has been slower than planned.
"We have had relatively few opening since we acquired them, since almost immediately after the acquisition we went into the pandemic," she said.
The Maple Street chain has 38 company-owned restaurants in eight states plus seven franchised locations, just four restaurants more than it had at midyear 2020.
Cracker Barrel has opened one new Maple Street restaurant and expects to add nine to 11 in the current fiscal year, which runs through the end of July. That still leaves the company behind schedule.
"We had the real estate pipeline to open more than that," Cochran said.
"I think our original target was 15 for the year. It has been construction delays that have impacted our timing," she said.
Cochran expects the growth to pick up in fiscal 2023.
"As we continue to be confident about the site selection model that we're using, and the operating model, and about the progress we're making on the infrastructure to support the growth, we hope to be in a position to accelerate the growth from there on," she said.
Cracker Barrel does not report sales data for its Maple Street division but Cochran said sales at comparable stores were 45% higher than pre-pandemic levels in the second quarter ended Jan. 28.
The company's 664 Cracker Barrel locations grew comparable restaurant sales by 1.9% and comparable retail sales by 13.7% in the quarter.
Total revenue for the company rose 6.2% to $862.3 million. Adjusted earnings rose to $1.71 a share, up from 70 cents the previous year.
Fidelity reports big jump in revenue
Fidelity National Financial Inc. reported revenue jumped 45% in 2021 as the Jacksonville-based title insurance company benefited from strong homebuying activity.
Fidelity's revenue reached $15.6 billion, passing a company it spun off, Fidelity National Information Services Inc., to become Jacksonville's largest public company.
Financial technology company FIS had $13.9 billion in revenue last year while railroad company CSX Corp. had $12.522 billion.
GuideWell Mutual Holding Corp., parent of Florida Blue, is Jacksonville's largest company with annual revenue of more than $20 billion. 
However, GuideWell is a not-for-profit mutual holding company and it doesn't publicly report its financial data.
Fidelity National Financial said its earnings reached $7.90 a share last year, up from $5.34 in 2020.
"Momentum in residential purchase and commercial revenue more than offset the ongoing contraction in refinance volumes, which hold a significantly lower fee per file," CEO Mike Nolan said in Fidelity's Feb. 24 conference call with analysts.
Nolan was promoted from president to CEO on Feb. 1, with former chief executive Randy Quirk becoming executive vice chairman of the board.
Rayonier AM reports 2021 loss
Rayonier Advanced Materials Inc. reported a fourth-quarter loss from continuing operations of $28 million, bringing its loss from continuing operations for the full year to $50 million, or 78 cents a share.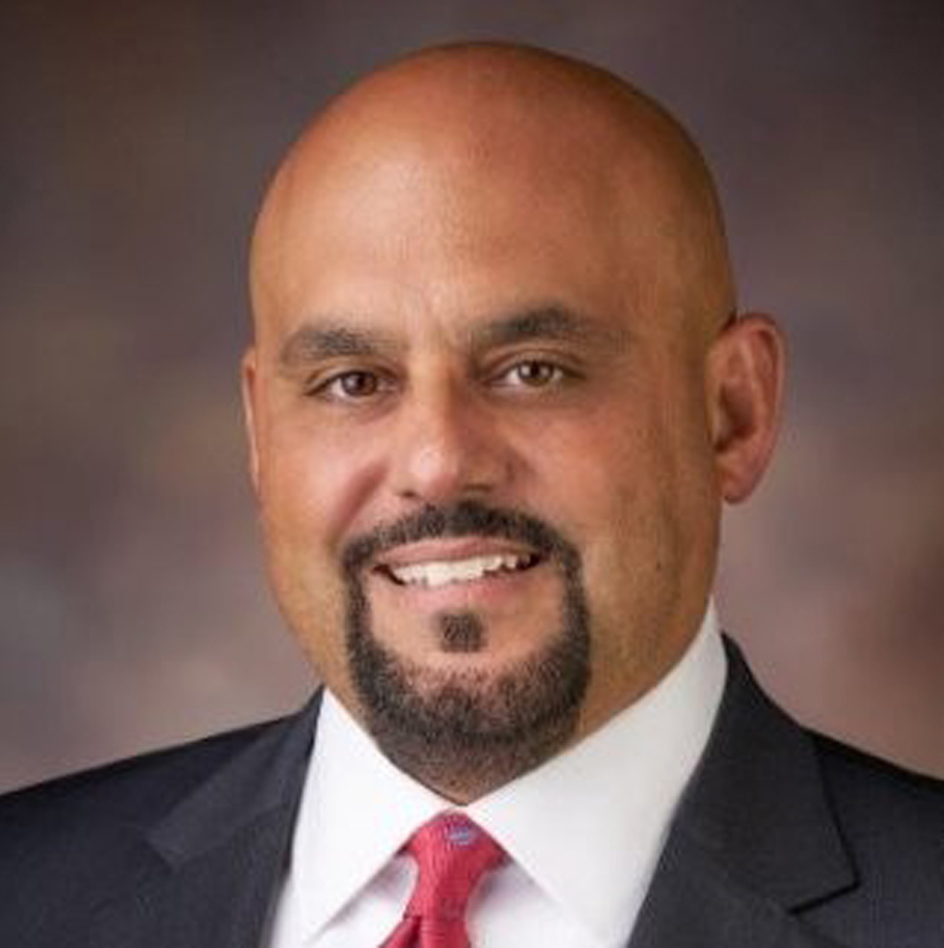 New CEO Vito Consiglio expressed optimism about a 2022 turnaround in the Jacksonville-based company's Feb. 24 conference call.
"The company is in an improved financial situation with ample liquidity. The strategic sale completed last year of our forest products and newsprint assets enable us to focus investment on our remaining core businesses," he said.
"Rayonier Advanced Materials is well positioned to capitalize on the growing consumer demand for sustainable and renewable products."
Consiglio joined Rayonier AM at the beginning of the year after former CEO Paul Boynton retired and became vice chairman of the company's board.
Before Consiglio came in, Rayonier AM sold off its lumber and newsprint assets as part of a plan to focus on its main business of high purity cellulose products. 
Chief Financial Officer Marcus Moeltner said in the conference call the sale helped the company reduce debt by $155 million and grow its cash balances by nearly $160 million in 2021.
"This cash provides the company with flexibility to further repay debt and invest in our core business," he said.
Moeltner also said the company has secured a double-digit percentage price increase for its cellulose specialty products, which will help results in 2022.
Home Depot sees big market for Interline business
When The Home Depot Inc. bought Interline Brands Inc. in 2015, the Jacksonville-based marketer of maintenance, repair and operations products had about $1.7 billion in annual sales.
Today with Home Depot establishing ambitious growth targets, the home improvement retailer is touting a big market for the former Interline business.
During Home Depot's Feb. 22 conference call with analysts, Chief Financial Officer Richard McPhail said the company sees a potential market of $450 billion a year for its professional contractor division.
"Within this end-market, we believe our addressable maintenance, repair and operations, or MRO space, has expanded to over $100 billion," he said according to a company transcript of the call.
The Interline operations were the basis of the company's Home Depot Pro division, which was formed in 2018 to serve professional contractors.
The business has expanded since then, including a 2020 acquisition of MRO company HD Supply Holdings Inc.
New CEO Ted Decker said demand by Pro customers continues to be strong.
"Everything we hear from our Pro customers is they've got more work than they can handle," he said.
"I know for myself it took a while to get somebody out to just do simple projects around my house. We hear that all over the country, and so the Pro business backlog is healthy."
Home Depot officials said the Pro division and its traditional do-it-yourself homeowner customer now have a 50-50 split of the company's sales.
Home Depot has grown sales by about $40 billion in the last two years to $151.2 billion in 2021, and officials said during the call they are targeting $200 billion in annual sales. However, they didn't give a timetable for reaching that milestone.
"We have seen a tremendous amount of growth in the past decade. We could have never predicted more than $40 billion in growth since the end of 2019," Decker said.
Omicron impacts Medtronic
While many companies are bouncing back from coronavirus disruptions, Medtronic PLC said the pandemic caused lower-than-expected sales in its third quarter ended Jan. 28.
The global medical device maker said supply chain issues hurt its Jacksonville division, which makes surgical instruments for ear, nose and throat physicians.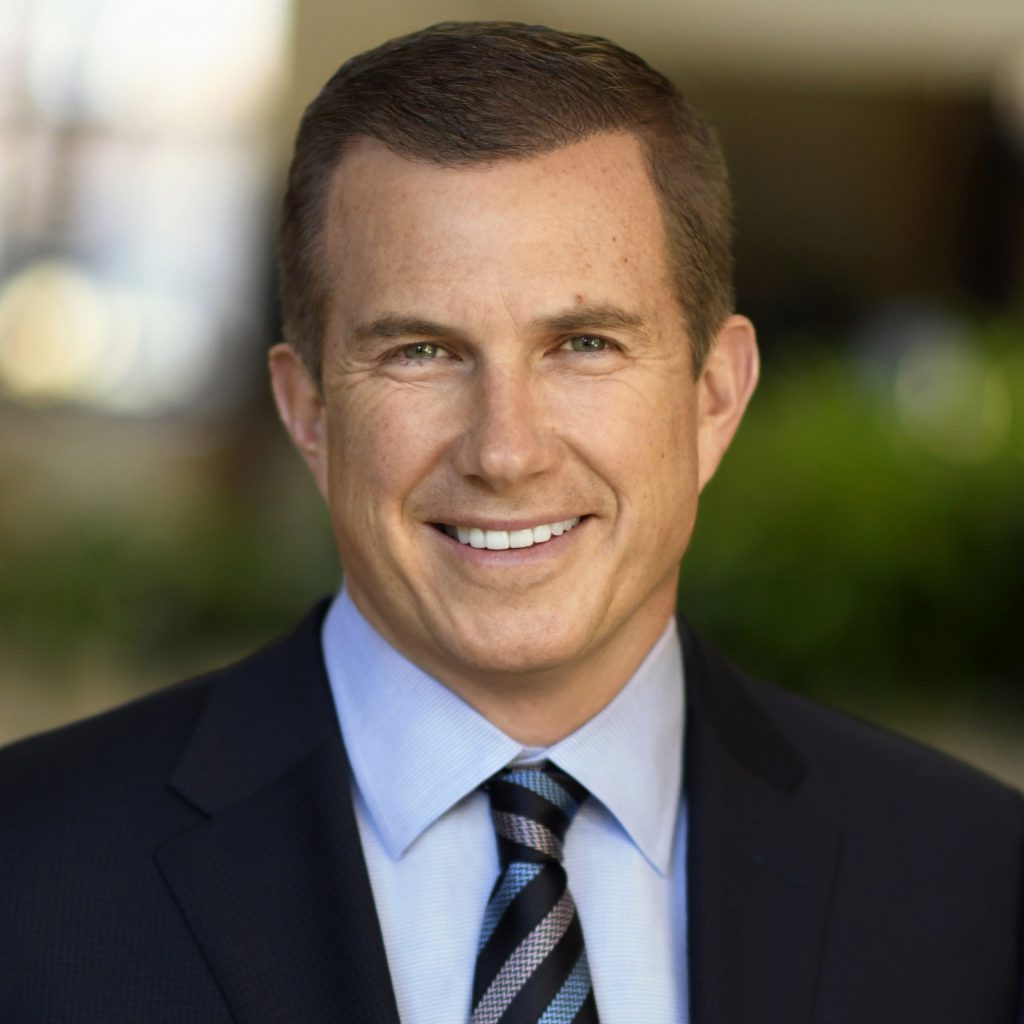 "We felt the short-term impacts of omicron in January, particularly in the U.S., causing our Q3 revenue to fall short of our expectations," CEO Geoff Martha said in Medtronic's Feb. 22 conference call, according to a company transcript.
"The COVID resurgence affected not only procedure volumes, but also created acute periods of worker absenteeism with our customers, suppliers, and in our own operations and field teams," he said.
Revenue of $7.8 billion was flat year-over-year, the company said.
Medtronic does not report specific data for the Jacksonville division but it said ear, nose and throat revenue fell by a low single-digit percentage.
"While some of the impacts from the pandemic – like inflation, supply chain issues, and health care worker shortages – will linger, we do expect that our markets, our customers and our industry are on the path to recovery," Martha said.
Simon malls report strong occupancy
Two of the three Jacksonville-area malls operated by Simon Property Group Inc. reported strong occupancy at the end of 2021, according to the company's annual report.
However, Simon did not give data for its third Jacksonville property, The Avenues mall.
Indianapolis-based Simon said the 1.45 million square feet of space at the St. Johns Town Center was 95.2% leased at the end of 2021. Simon owns 50% of that property on Jacksonville's Southside.
Simon also reported the St. Augustine Premium Outlets, with 327,713 square feet of space, was 96.6% leased.
The Avenues was not listed in the annual report. Simon, which owns a 25% interest in that Southside mall, has listed The Avenues among its "other properties" in its financial reports for the last three years.
The annual report said the 15 properties on that list "are considered non-core to our business model," but the company has given no other details.
The last time Simon gave details on The Avenues, in its 2018 annual report, the mall's 1.113 million square feet of space was 96.9% occupied.
St. Joe earnings, revenue jumps
The St. Joe Co. said Feb. 23 its fourth-quarter earnings grew by 20 cents a share to 54 cents, with revenue rising 56% to $99.5 million.
For all of 2021, revenue jumped by 66% to $267 million.
St. Joe said in a news release the Panama City Beach-based real estate developer is benefiting from permanent residents moving to Northwest Florida, since more companies allow employees to work remotely from anywhere.
St. Joe moved its headquarters to the Panhandle from Jacksonville in 2010 to be closer to its development activities.
Duos back in listing compliance
Duos Technologies Group Inc. said in a Feb. 22 Securities and Exchange Commission filing it raised about $5.7 million through a stock sale, which the company believes will put it back in compliance with Nasdaq listing requirements.
The Jacksonville-based technology company received a letter Nov. 23 saying it was not in compliance with Nasdaq Capital Market minimum requirements of $2.5 million in stockholder's equity. 
Its stockholder's equity fell to $865,221 at the end of the third quarter.