The Jacksonville Fire Museum is on its way to a new site in the Shipyards West area, another step toward redevelopment of the Northbank riverfront.
Relocating the museum so far has a construction cost of $1.6 million.
The city issued a permit March 8 for Hygema House Movers Inc. to relocate the museum building from 1406 Gator Bowl Blvd. to 620 E. Bay St. at a cost of $1.23 million.
On Feb. 16, the city issued the permit for the movers to build a foundation for the museum at a cost of $370,000.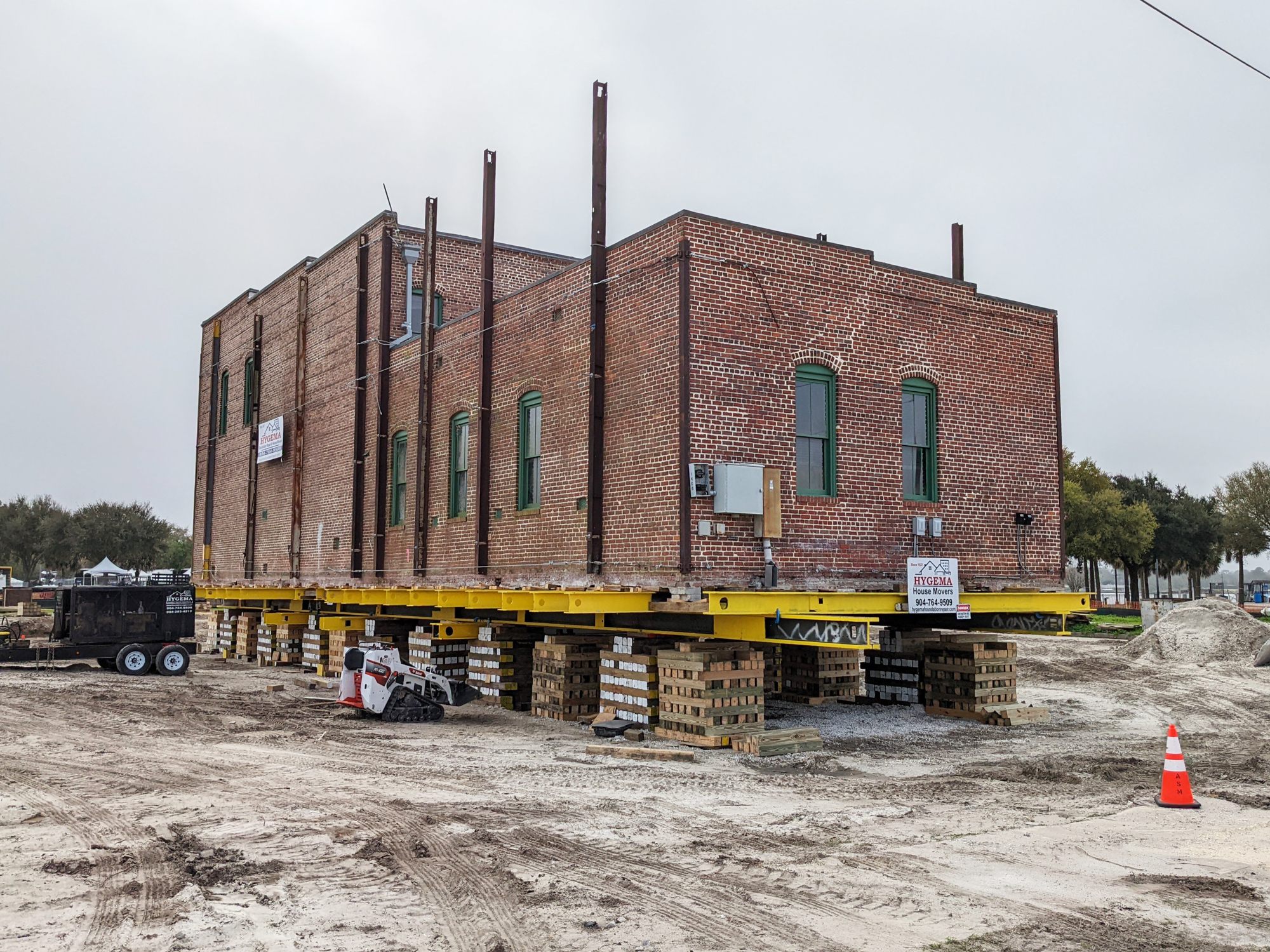 Hygema will move the two-story, 4,800-square-foot museum a short distance along Bay Street from the Kids Campus to a 1.1-acre site in Shipyards West, both along the Downtown Northbank along the St. Johns River.
The city plans for Shipyards West to become a park and museum destination.
It would allow Jacksonville Jaguars owner Shad Khan to break ground on his proposed $321 million Four Seasons hotel-anchored development that the city agreed could be developed on the 8-acre Kids Kampus site.
According to coj.net, the city's website, the structure was Fire Station 3 in the early 1900s. It was on Catherine Street, close to Bay Street. 
"Back then, much of downtown Jacksonville was rebuilding from The Great Fire of 1901," the site says.
"More than a century later, the Fire Museum is now adjacent to Metropolitan Park and is home to an incredible variety of exhibits and artifacts that depict the evolution of our city's fire service from its beginnings in the 1850s to the introduction of motorized vehicles in the 1920s, to the creation of our Rescue Division in the 1960s and to the establishment of JFRD's Hazardous Materials team in the 1970s and beyond."
It says the reopening will be announced when the date is available.