2018
Feb. 27, 2018: The Jacksonville City Council unanimously approves Mayor Lenny Curry's appointment of Aaron Zahn to the JEA Board of Directors to replace outgoing member Thomas Petway III. 
April 10, 2018: Council unanimously approves a measure placing the question of whether Council should authorize the sale of more than 10% of JEA's assets on the Nov. 6, 2018, ballot.
April 13, 2018: Zahn resigns as a JEA board member and declares himself a candidate for the utility's interim managing director and chief executive officer position.
April 17, 2018: JEA board elects Zahn interim managing director and CEO, replacing Paul McElroy, who resigned.
Nov. 6, 2018: Straw poll shows 73% of Jacksonville voters approve of legislation to require a Council vote to sell more than 10% of JEA.
Nov. 27, 2018: Zahn is named permanent JEA CEO in an unanimous board vote.
Nov. 27, 2018: Responding to the results of the referendum, Council approves a City Charter amendment that requires a voter referendum to sell more than 10% of JEA. 
2019
Jan. 2019: JEA staff begins a strategic planning process that will lead to an invitation to negotiate the possible sale of the utility. 
May-June 2019: Zahn and JEA officials tell the board the utility will have to lay off 29% of its workforce and raise electric rates by 26% if JEA remains publicly owned without City Charter and state Constitution changes allowing JEA to diversify its business.
July 23, 2019: The JEA board votes to allow Zahn to initiate an invitation to negotiate with private companies that could lead to a possible sale of the utility. 
Aug. 1, 2019: Jacksonville Mayor Lenny Curry says he would use proceeds from the sale of JEA to pay off the city's $2.2 billion in outstanding bond debt with the remaining money invested for future city projects. 
Aug. 2, 2019: JEA issues the invitation to negotiate and process timeline. The procurement method includes a cone of silence to keep bidders' names and offers secret until a top bid is selected by negotiators.
Oct. 14, 2019: JEA announces nine private companies will move into negotiations to possibly sell JEA. The utility releases the identities of eight of the nine companies as public pressure for transparency grows. The companies include Florida Power & Light Co. parent NextEra Energy Inc. and international firms that include Macquarie Infrastructure and Real Assets Inc.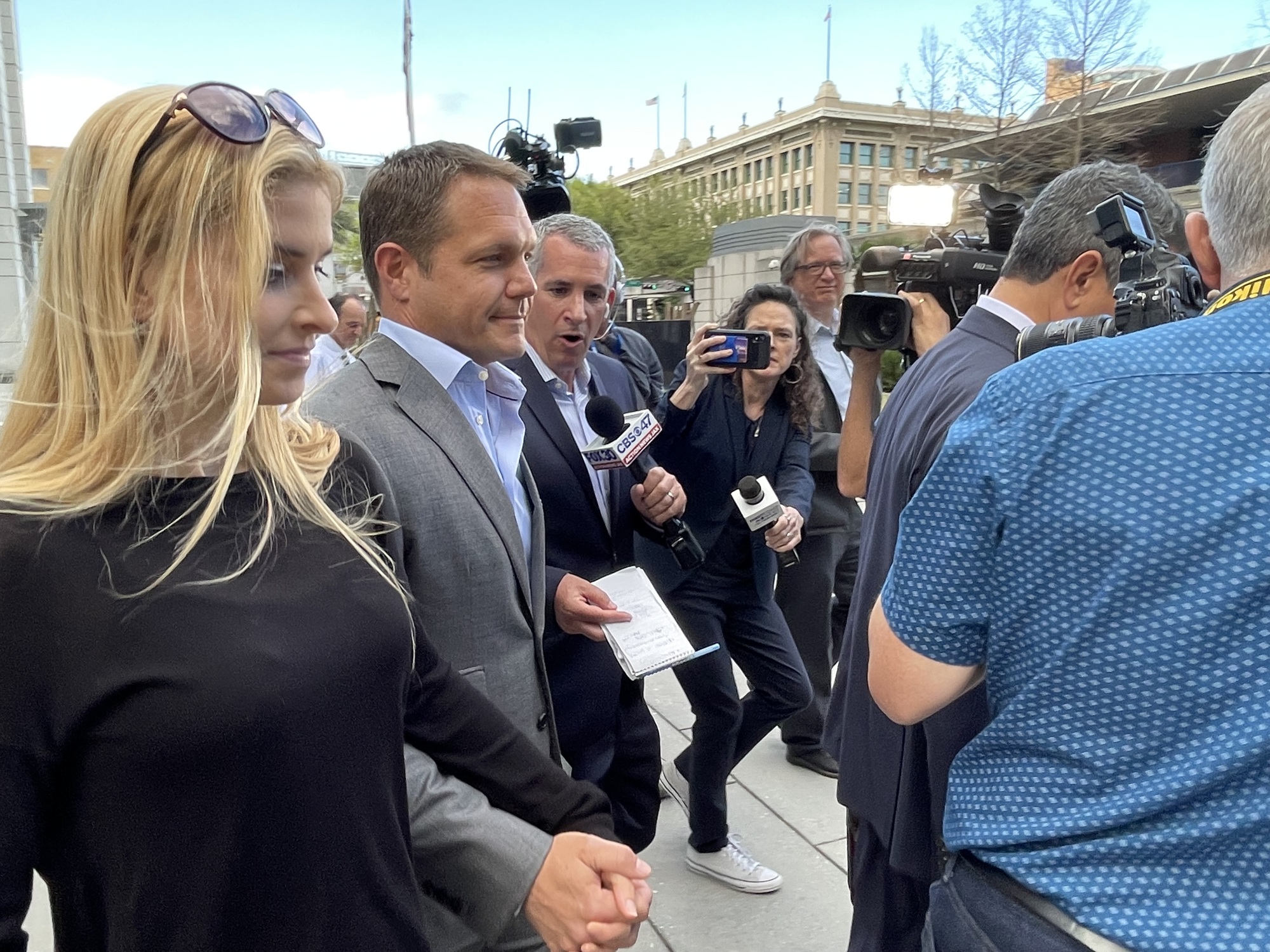 Oct. 28, 2019: City Council member Michael Boylan announces he will chair 14 fact-finding hearings into the possible JEA sale. Council President Scott Wilson announces he will use $1.85 million earmarked to hire a special counsel to advise Council on the JEA invitation to negotiate.
Nov. 6, 2019: Jacksonville Civic Council CEO Jeanne Miller appears at a City Council hearing to refute JEA's claim of a financial death spiral and says there is not enough evidence to warrant the sale of JEA.
Nov. 18, 2019: The City Council Auditor issues a memo warning a value-based, stock-option-style Long-Term Performance Unit Plan for JEA employees could cost the city up to $636 million if the utility is sold.
Nov. 19, 2019: Zahn tells Council President Scott Wilson he will recommend the JEA board kill the Long-Term Performance Unit Plan. 
Nov. 25, 2019: Curry unexpectedly addresses the Council, stating his support of the invitation to negotiate as former Mayor Jake Godbold speaks out against the process. 
Nov. 25, 2019: The Florida Commission on Ethics begins to investigate possible conflicts of interest with JEA negotiators because of retention bonuses they would receive if the utility is sold. JEA senior management is replaced on the bid negotiating team by three members of Curry's administration. 
Dec. 12, 2019: Curry calls on the JEA board to speed up negotiations with bidders and send multiple options to City Council for vetting by the end of January 2020.
Dec. 15, 2019: JEA board member Henry Brown adds his voice to City Council member Matt Carlucci's and others calling for Zahn's termination.
Dec. 16, 2019: City Council members Rory Diamond and Ron Salem hold a hearing on the Long-Term Performance Unit Plan. Diamond calls the program "legal theft." He calls for the termination of Zahn and JEA CFO Ryan Wannemacher.
Dec. 17, 2019: The JEA board votes to fire Zahn without cause, placing him on paid administrative leave until attorneys can negotiate his final severance package. JEA COO Melissa Dykes is named interim CEO. It also ends the Long-Term Performance Unit Plan.
Dec. 17, 2019: A Jacksonville Civic Council letter to state and city officials calls for a grand jury investigation into the possible sale of JEA, Zahn and utility and city officials involved in the process.
Dec. 18, 2019: State Attorney Melissa Nelson's office said it is "looking into matters involving JEA."
Dec. 24. 2019: JEA's board of directors votes to cancel process to possibly sell the utility.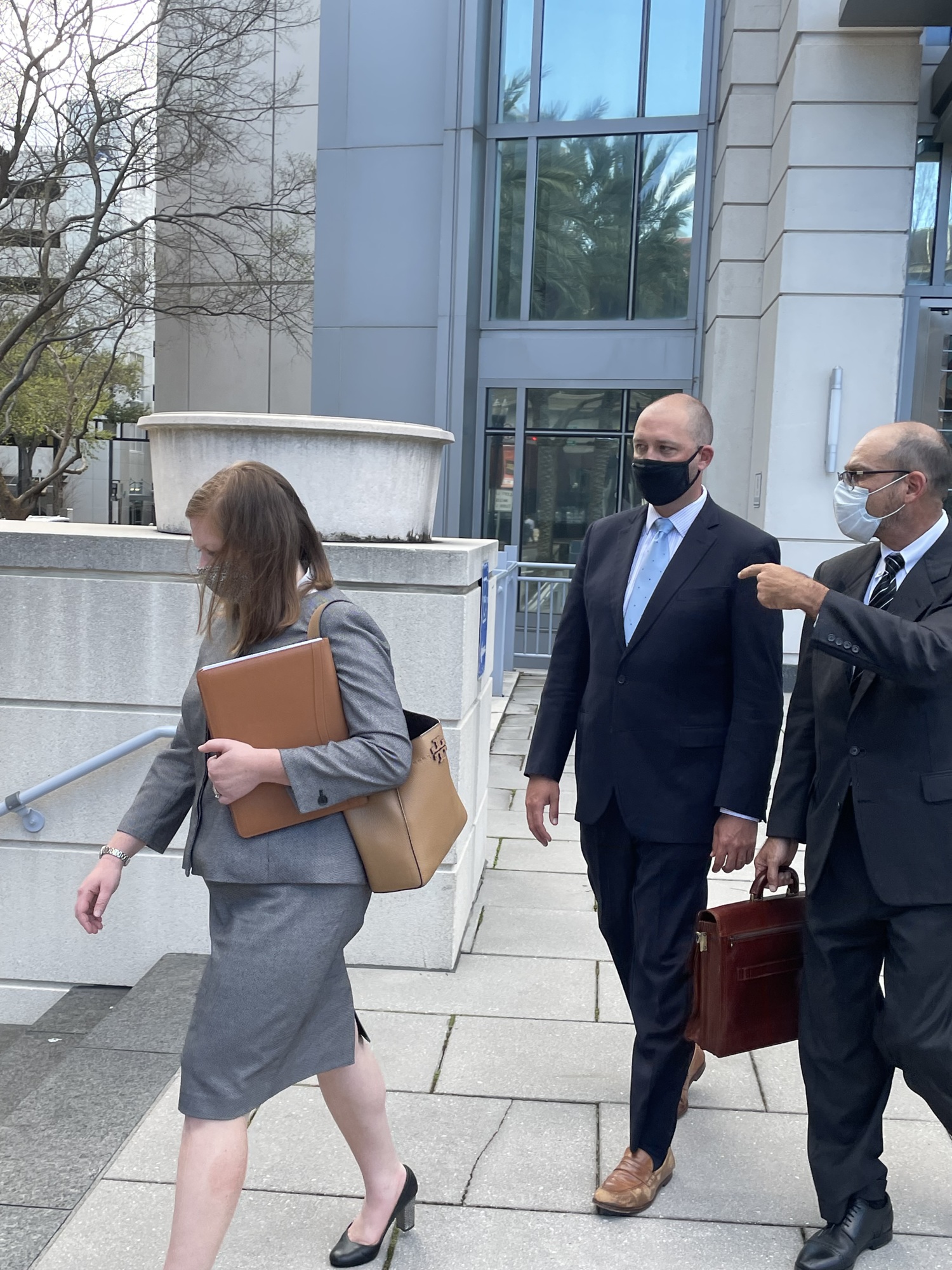 2020
Jan. 13, 2020: Nelson says she is handing her investigation of JEA to federal officials.
Jan. 28, 2020: Zahn is terminated "with cause" by the utility's board.
April, 2020: JEA served a federal grand jury subpoena that requests documents from both the utility's senior leadership team.
June 5, 2020: JEA sues Zahn, calling him the "principal architect and ringleader of perhaps the largest fraud in Jacksonville history." 
July 14, 2020: Nine former members of JEA's senior leadership team who served under Zahn fired without cause.
2021
Jan. 4, 2021: City Council investigation says Curry's administration engaged in a "multi-year" effort from 2017-19 to sell JEA and shielded some actions from the Florida Sunshine Law and the public. 
Aug. 24, 2021: The 1st District Court of Appeal denies JEA's request to keep its legal complaint against Zahn out of arbitration over claims he was wrongly denied compensation when fired. 
2022
March 2, 2022: Zahn and Wannemacher indicted by a federal grand jury on fraud, conspiracy charges stemming from the Long-Term Performance Unit Plan.
March 8, 2022: Zahn, Wannemacher plead not guilty to federal charges linked to attempted JEA sale. The former utility executives are released on $100,000 bond each after their initial appearance and arraignment.