Cadre Holdings Inc. CEO Warren Kanders was reluctant to discuss Russia's invasion of Ukraine during the Jacksonville-based company's March 10 conference call.
However, investors likely are speculating how it will affect sales for the maker of safety and survivability products for the law enforcement, first responder and military markets.
"Preserving human life is literally in our company's mission statement and while we are sensitive to discussing business implications during a humanitarian crisis, we at Cadre stand ready to assist however we can as events develop," Kanders said.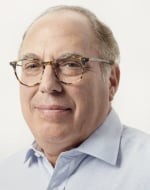 Cadre, which markets products under several brands including Safariland, sells its products all over the world.
It expanded its European business in January with the $21 million acquisition of an Italian company called Radar Leather Division S.r.l.
Besides Radar's facilities, Cadre also has European manufacturing plants in Lithuania and the United Kingdom, according to its annual report.
President Brad Williams said during the conference call that Cadre doesn't do business in Russia. In the annual report, Cadre said Russia's response to sanctions could have an adverse effect on Cadre's customers.
Stephens Inc. analyst Daniel Imbro said the Ukraine situation is increasing demand for Cadre's products.
"Given the ongoing conflict in Eastern Europe, Cadre is receiving requests for potential body armor purchases," Imbro said in a research note.
"We believe Cadre has inventory on hand to meet some of this elevated demand, and if NATO were to commit more capital to defense spending, this could augment growth," he said.
Cadre, which completed its initial public offering in November, has ties to a former Jacksonville company that was a major military contractor.
Its business was part of Armor Holdings Inc., a company that became known for providing armor for Humvees used by the U.S. military.
Those vehicles became widely used in the Iraq war starting in 2003.
Kanders was CEO of Armor Holdings, which sold for $4.5 billion to BAE Systems Inc. in 2007.
Kanders then bought back the business that became Cadre from BAE in 2012 for $124 million.
Cadre reported 2021 sales rose 5.6% to $427.3 million. The company is projecting a modest increase in sales to between $434 million and $441 million this year.
Earnings fell 67% in 2021 to $12.7 million, or 44 cents a share, due to several special items.
Imbro and Raymond James analyst Brian Gesuale said Cadre is performing well since the IPO.
"From our view, the company hit the mark on all fronts that we care most about, and appears to be managing supply chain turmoil and higher costs better than most names we follow," Gesuale said in his research note.
Fortegra IPO remains far off
Tiptree Inc. called off an IPO of its Fortegra Group subsidiary last year and while a public offering still is likely, it won't be anytime soon.
During Tiptree's March 10 conference call, Executive Chairman Michael Barnes said it may be at least 18 to 24 months before it attempts another IPO for Fortegra, a Jacksonville-based specialty insurance company.
Fortegra is the major asset of New York-based holding company Tiptree, accounting for $984 million of its $1.2 billion in 2021 revenue.
Tiptree hoped an IPO of Fortegra would unlock value for Tiptree's stock, which company officials think is undervalued, but they canceled the stock sale when they couldn't get the price they wanted.
Instead of an IPO, Tiptree agreed in October to sell a 24% stake in Fortegra to investment firm Warburg Pincus for $200 million. That agreement anticipates another attempt at an IPO in the future.
"I would say it is certainly both Warburg's and our objective to maximize Fortegra's value down the road," Barnes said.
"Absent Warburg, I would have said we would have started to consider maybe re-IPOing Fortegra earlier, sometime probably in 2023," he said.
"I think that's pushed out a bit, given the capital that came in from Warburg which I think will help us grow Fortegra and help us have a more successful IPO."
Fortegra's adjusted earnings jumped 54% in 2021 to $66.8 million, Tiptree reported.
"They're not just hitting the numbers, (they're) exceeding their numbers," Barnes said.
"I think when you look at Warburg investing, they didn't invest based upon the belief that that was the end value. They clearly saw this business growing and of a greater value down the road, and we agree."
Tiptree Chief Financial Officer Sandra Bell said the company's remaining 76% stake in Fortegra is valued at $19.57 per Tiptree share.
Adding in Tiptree's other investments, the sum-of-the parts value of the company is at least $25.85 a share, she said.
However, Tiptree's stock has been trading only at about $12 recently.
One investor asked during the conference call if the company might sell off its other assets, leaving Fortegra as the entire business of the company.
"If we think there is a better buyer willing to pay a price that we think is fair or above market, we will consider selling," Barnes said, indicating all options are open to increase the value of the shares.
Hedge fund targets Rayonier AM
An activist hedge fund best known for ownership of newspapers has its sights set on Jacksonville-based Rayonier Advanced Materials Inc., although its intentions aren't clear.
Chatham Asset Management LLC disclosed in a March 10 Securities and Exchange Commission filing it has acquired a 6.3% stake in Rayonier AM, saying the stock was "undervalued and represented an attractive investment opportunity."
Chatham said its representatives intend to engage in discussions with the maker of specialty cellulose products about ways to increase shareholder value.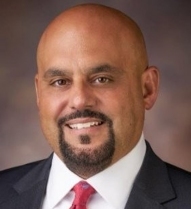 Rayonier AM responded with an SEC filing saying it is "open to constructive input from any of its stockholders and has been engaged in frequent dialogue with Chatham for more than a year, including an introductory call to the Company's new Chief Executive Officer, Vito J. Consiglio, last week."
Consiglio joined Rayonier AM at the beginning of this year.
Chatham and its founder and Managing Member Anthony Melchiorre "have a reputation for hard-edged business," according to 2019 Fortune magazine story.
The firm bought the National Enquirer newspaper in 2014 and acquired The McClatchy Co., publisher of mainstream newspapers, when that company was in Chapter 11 bankruptcy in 2020.
Chatham's filing on Rayonier AM said it thinks the company can find ways to "more efficiently deploy the Company's cash, including to retire portions of the Company's outstanding debt."
Rayonier AM's response said the company already is working on that.
"Based on most recent discussions with advisors and assessments of the market, the Company does not believe current conditions support an opportunistic refinancing on attractive terms; however, the Company will continue to monitor market conditions with its advisors," it said.
Newfold expands Australian presence
Newfold Digital said March 8 it is expanding its presence in Australia by acquiring Hostopia Australia, a web hosting subsidiary of Deluxe Corp.
Jacksonville-based Newfold was formed in February 2021 by the merger of Web.com Group Inc. and Endurance Web Presence. The company provides website services for businesses.
In a news release, Newfold President Ed Jay said the acquisition is part of the company's plan to grow its footprint globally.
"A trusted web hosting service provider is essential for today's online businesses, and Deluxe's Australia web hosting business is an established platform, he said.
Newfold did not announce terms of the deal but publicly traded Deluxe said in an SEC filing that Newfold is paying $23 million.
Web.com and Endurance both were publicly traded before Web.com was acquired by Siris Capital Group for $2 billion in 2018 and Clearlake Capital Group bought Endurance for $3 billion in 2021, just before the two companies merged.
Siris and Clearlake now are partners in Newfold.
Community First CU is growing
Community First Credit Union grew its membership by 5.3% last year to 158,000 and grew assets by 17.3% to $2.44 billion, according to its annual report.
The Jacksonville-based credit union reported earnings of $30.2 million, up from $17.6 million in 2020.
"While the institution's record growth is fueled in part by new members joining the credit union, the primary driver is an increase in deposits from existing members. Our members weathered the pandemic economy far better than expected," CEO John Hirabayashi said in a news release.
AM Best cites Florida Blue strength
Insurance rating agency AM Best said it removed Jacksonville-based Florida Blue and its parent company, GuideWell Mutual Holding Corp., from review after GuideWell's acquisition of Triple-S Management Corp.
Triple-S is the Puerto Rican licensee of the Blue Cross Blue Shield insurance brand.
AM Best affirmed its "superior" financial strength rating for Florida Blue and its "excellent" long-term rating for GuideWell.
The rating for Florida Blue reflects "its balance sheet strength, which AM Best assesses as strongest, as well as its strong operating performance, neutral business profile and appropriate enterprise risk management," AM Best said in a March 11 news release.
The rating also reflects "its good brand image and strong operating performance, as well as the organization's business diversification strategy and strong overall liquidity measures," it said.
Florida Blue "continues to maintain a dominant market position in Florida with strong brand recognition, strategic relationships with a diverse group of provider networks and a balanced product portfolio," it said.
Kaman gets helicopter cockpit contract
Kaman Corp. said March 7 its Kaman Aerospace Jacksonville Division received a follow-up contract to supply cockpits to Sikorsky Aircraft for its HH-60W Combat Rescue Helicopter.
Connecticut-based Kaman said its existing workforce at its North Jacksonville facility will provide the work on the contract that runs through 2025.
The helicopters are made by Sikorsky for the U.S. Air Force, it said.
Terms of the deal were not announced.