HARBINGER SIGN  |   2021 REVENUE: $12.6 MILLION
Steve Williams is redefining the identity of Harbinger Sign.
His late grandfather, George Massey, started the company in 1963 and his father, Roger Williams, took it over from there.  
Steve Williams, 54, became CEO five years ago and also serves as president.
A shift in priorities for the 59-year-old Jacksonville company at 5300 Shad Road will involve a major course redirection. 
Williams said Harbinger is making changes, but will continue to be a strong player in the sign industry, maintaining customers' brands and sign programs regionally and nationally.
Changes will be strategic because 80% of its business was with one client, 7-Eleven.
The convenience store chain ended its work with Harbinger in 2021. 
"At one point we had been hired to actualize all of their work nationwide. That growth in the account was too much for us to keep up with and we thought it to be the right move to focus on smaller midsize growing accounts with 10 or more sites per year at a certain revenue level that have growth plans or large architectural projects," Williams said.
"So far this is working very well."
After such a long-standing relationship with one client, Williams said seeking diversification requires that the company think creatively with a fresh eye.
"So, we took a year to fall back a little bit, work on our processes, work on how we move product through the building, what we outsource and what we don't outsource (and) how we talk to customers," he said.
"Every single process we've torn apart and put back together so we can handle not just one big client but two or three or four so that we can diversify the portfolio."
Williams acknowledged the 25-year relationship with 7-Eleven was a premium deal and Harbinger is approaching that lesson so it can avoid that risk situation again.
A family of entrepreneurs
In the current market, agreements with midsize customers is the way to go. 
Harbinger's revenue has reflected the changes. 
Revenue in 2019 was $16 million, rising to $18 million in 2020 but dipping to $13 million in 2021.
Williams is confident he and his 65 employees will be able to handle the revisions in the business approach.
Williams said the entrepreneurial spirit drives the company.
"I'm a consummate entrepreneur and there's no way to get around it in our family. We were all built that way," Williams said. 
"Growing up here, I saw a lot of different things. I saw design. I saw fabrication. I saw entrepreneurial effort from my dad," he said.
"And then it just makes your creative side go crazy being in a company like this."
Williams went into graphic design at the University of North Florida where he learned painting and design and then joined the family business. 
His inspiration also comes from his family. 
He and his husband, Fitz Pullins, an interior designer and consultant, have three children and two grandchildren.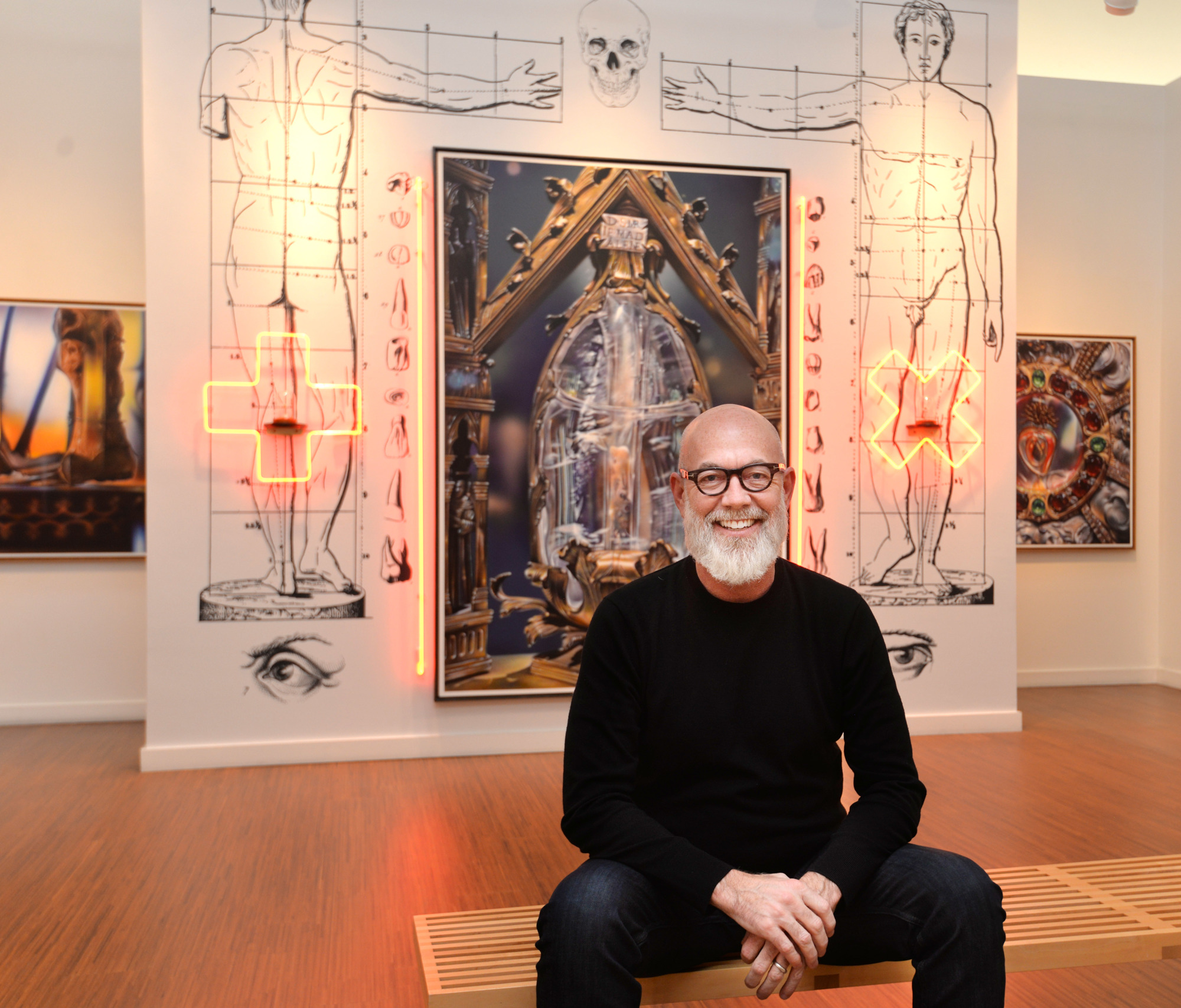 Art and culture
In 1991 when  Williams graduated, there were not a large number of art galleries in the Jacksonville area. Williams pondered starting one.
"I wanted something to do so I started painting," Williams said.
In 1997 he opened Pedestrian - A Gallery of Contemporary Art in the Five Points area of Riverside.
Harbinger relocated in 2010 from Sunbeam Road to the Shad Road facility and the open spaces in the entrance seemed a good entry for a new gallery.
Williams opened Florida Mining – A Gallery of Contemporary Art in the front lobby of the Harbinger building. It features about four art shows a year. 
"If you have original art in the workplace, you have better productivity, you have better efficiency. People want to come to work. They don't even know why sometimes," Williams said.
"You gain a lot of culture."
Harbinger does business with architects and designers.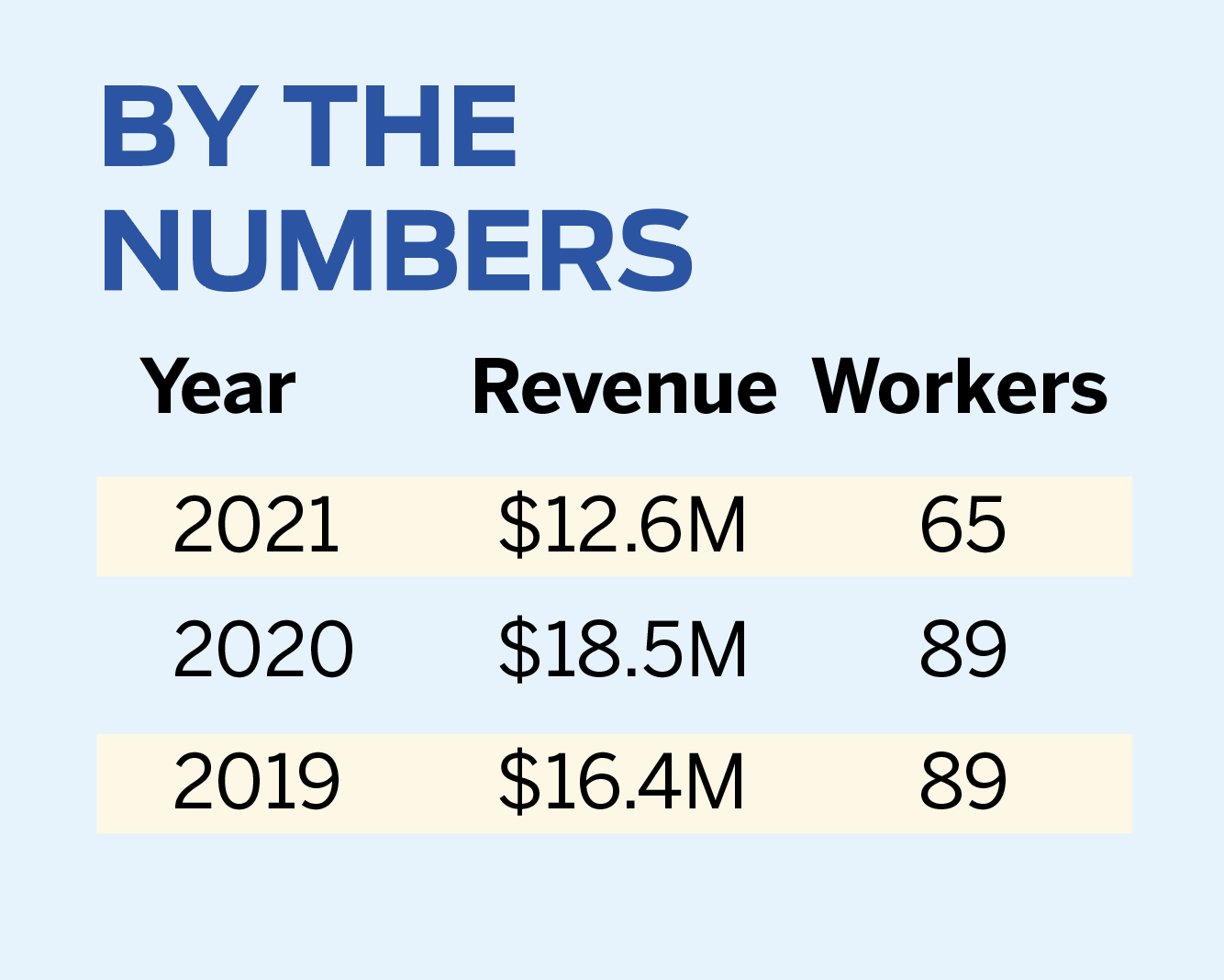 "This says we understand this world. And there is a civic duty. Bring in people (artists) from all over the region and give them experience," Williams said.
"We're developing new relationships and we're looking for that entry-level or mid-level artist in their career who needs exhibition opportunities in their career, who wants to work with us and wants to present to Jacksonville," he said.
"There's not enough of that going on around in Jacksonville right now."
The art gallery doubles as a marketing effort for Harbinger.
Williams gains a fee from art sales, and hundreds of people visit shows at the Harbinger headquarters.
Jim Draper, a Jacksonville-based artist who has created corporate art for Baptist Health and other high-profile clients, said Williams is becoming an ambassador for the local arts scene.
"He's willing to put forth the time and effort and resources to make Jacksonville a more hip, innovative and forward-thinking place," Draper said.
"His business is an image-making business. He's an image-maker."