Matthew Clark, senior director of Colliers, will be the tenant leasing representative for One Riverside along with the real estate company's associates Sam Middlekauff and Olivia Steinemann.
Clark posted on LinkedIn that Colliers' Urban Division is the exclusive leasing team for the retail part of the riverfront project at 1 Riverside Ave., the former campus of The Florida Times-Union.
"Located in Jacksonville's ever-evolving Brooklyn neighborhood, the newly reimagined mixed-use One Riverside project will bring riverfront modern retail and dining options coupled with a 43,000 SF lifestyle grocer and 270 residential units," says the post.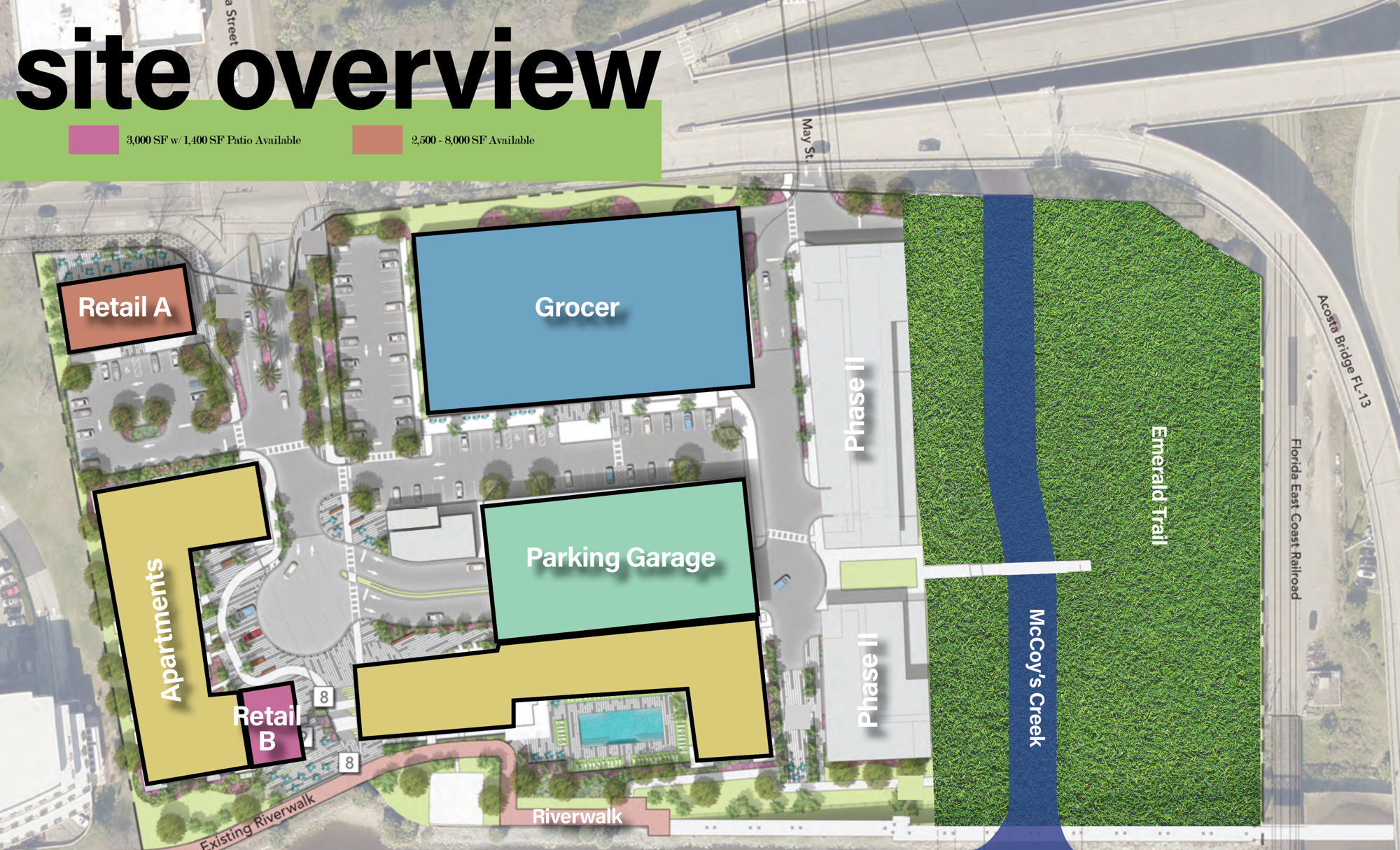 The identity of the grocer has not been announced.
"At the intersection of connectivity, this epicenter will offer direct access to the Emerald Trail and Riverwalk, offering heavy pedestrian activity throughout the day." Clark posted. 
The Emerald Trail network of parks and pathways will connect Jacksonville's Downtown neighborhoods
Clark said the first phase will include 15,000 square feet of retail and restaurant space and the second phase will add 15,000 square feet on McCoys Creek. It also will add more apartments.
Atlanta-based Fuqua Development paid $25 million on Feb. 4  for the 18.84-aces site. It sold 4.3 acres to TriBridge Residential for $15.5 million and 4.95 acres to the city for $6.04 million.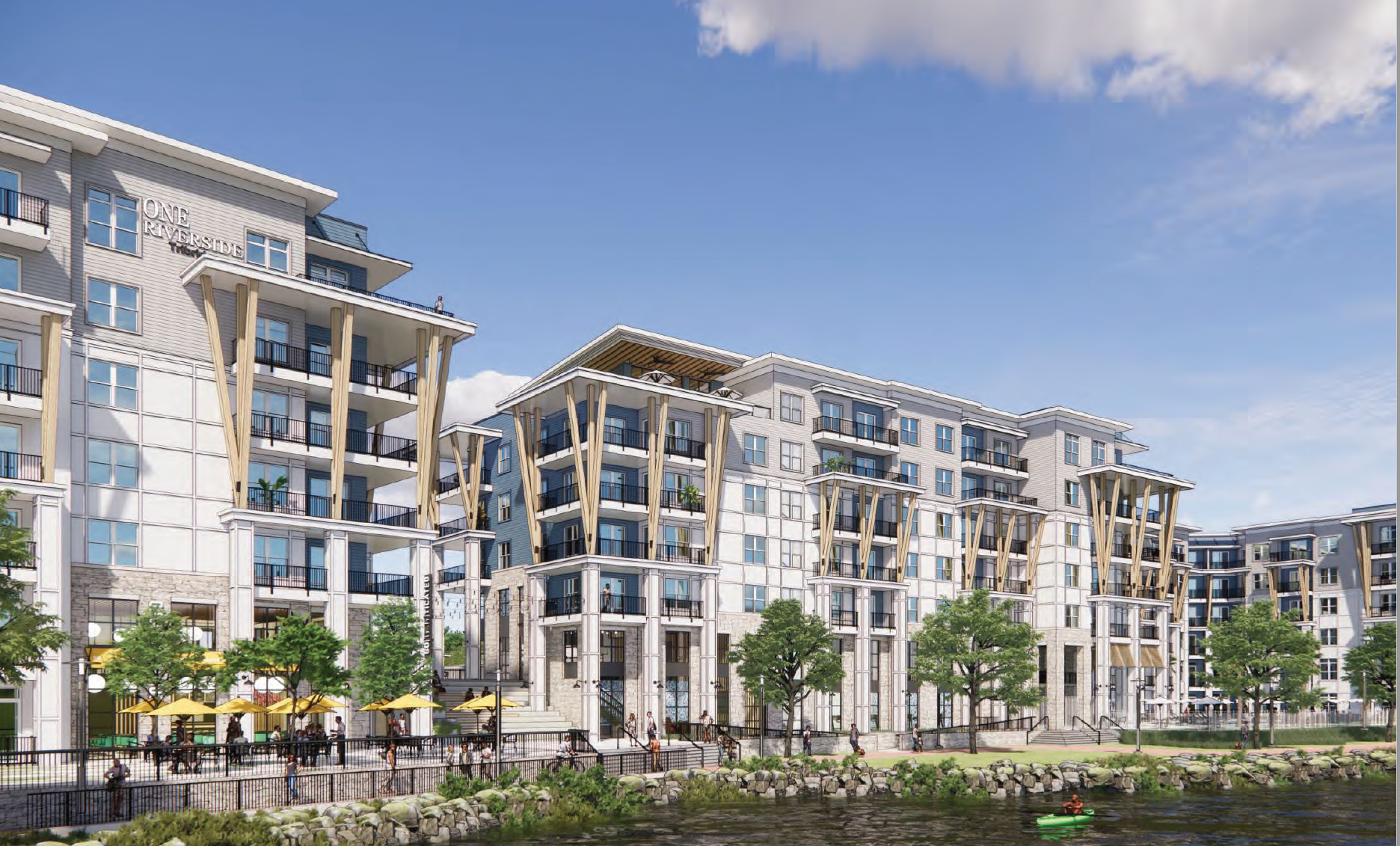 TriBridge Residential is Fuqua's partner in the apartment development. The city will restore McCoys Creek and develop a park. 
Fuqua will develop the retail and restaurant portion.
The site is on the Northbank of the St. Johns River and along the Riverwalk.
"Fronting the St. Johns River, these retail and restaurant opportunities will be a gathering place to dine and lounge while taking in the sites of the Riverwalk and frontage on the Emerald Trail – an amenity no other retail in Jacksonville can match," Clark said in an email March 27.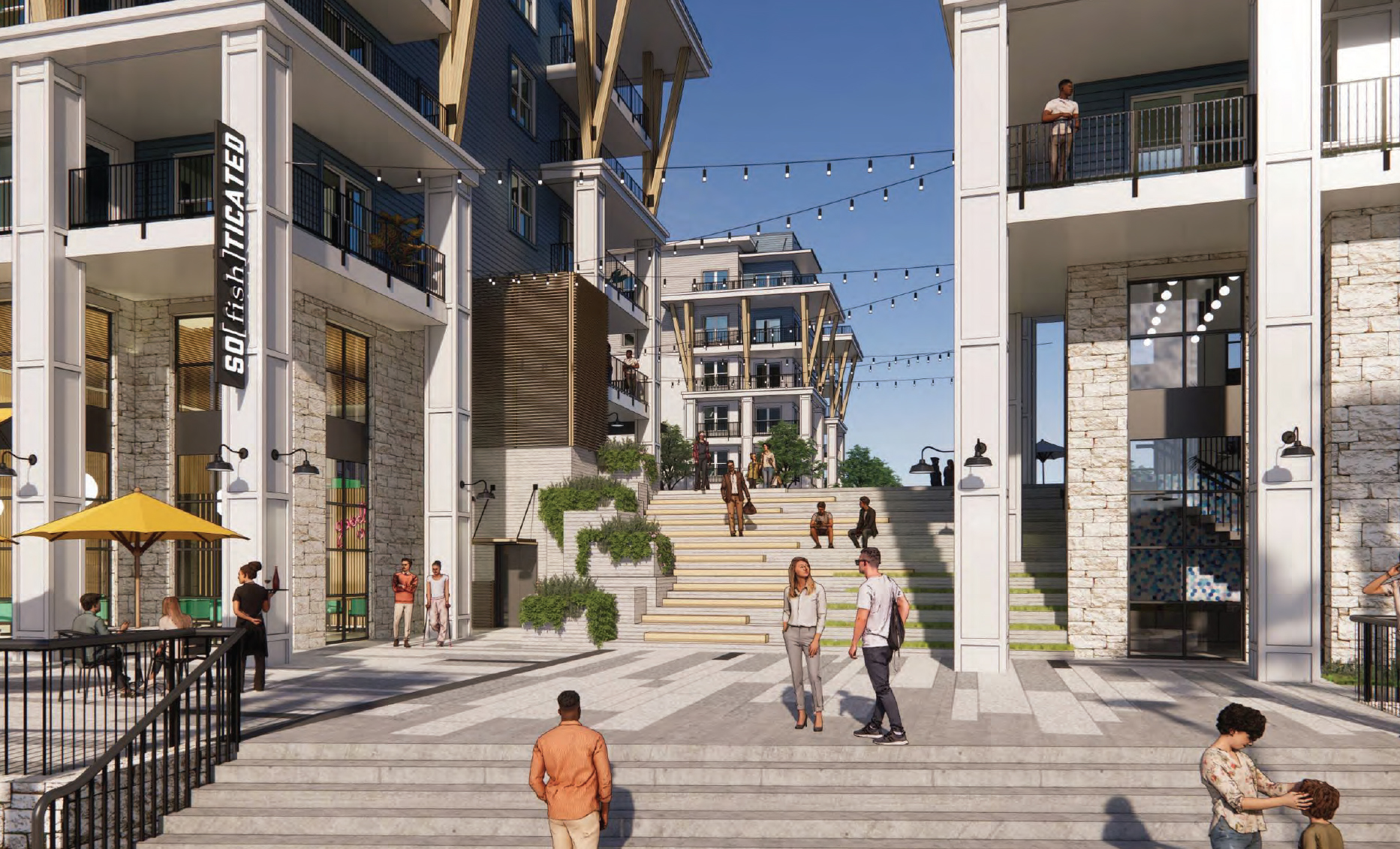 Atlanta-based Fuqua Development paid $25 million on Feb. 4 for the 18.84-acre former Times-Union campus that it will redevelop into the mixed-use One Riverside.
The Times-Union newsroom and operations moved in April 19 to Wells Fargo Center.
Jeff Fuqua, principal of Fuqua Development, said Feb. 27 the demolition and clearing of the site should be completed in July.