The founders of Ember & Iron are bringing a new restaurant concept called Gemma Fish + Oyster to the prominent corner building at the new East San Marco shopping center.
Mike and Brittany Cooney intend to open the two-story restaurant and bar in February or March 2023, which would be two years after they opened Ember & Iron in St. Johns County.
The restaurant would anchor the northwest corner of East San Marco, under construction at southeast Atlantic Boulevard and Hendricks Avenue.
The Regency Centers Corp. project is anchored by Publix Super Markets Inc., which expects to open in the July-September time frame. The grocery chain also will open a Publix Liquors.
Two more tenants have been announced — Orangetheory Fitness and Foxtail Coffee Co.
The city is reviewing a permit for Center, Knight & May Contractors LLC to build-out 2,800 square feet of space for Orangetheory next to Publix at a cost of $355,279.
Foxtail Coffee Co. leased 1,886 square feet of space on the Hendricks Avenue side of the center next to Gemma Fish + Oyster.
Site plans show East San Marco has three tenant spaces not yet announced.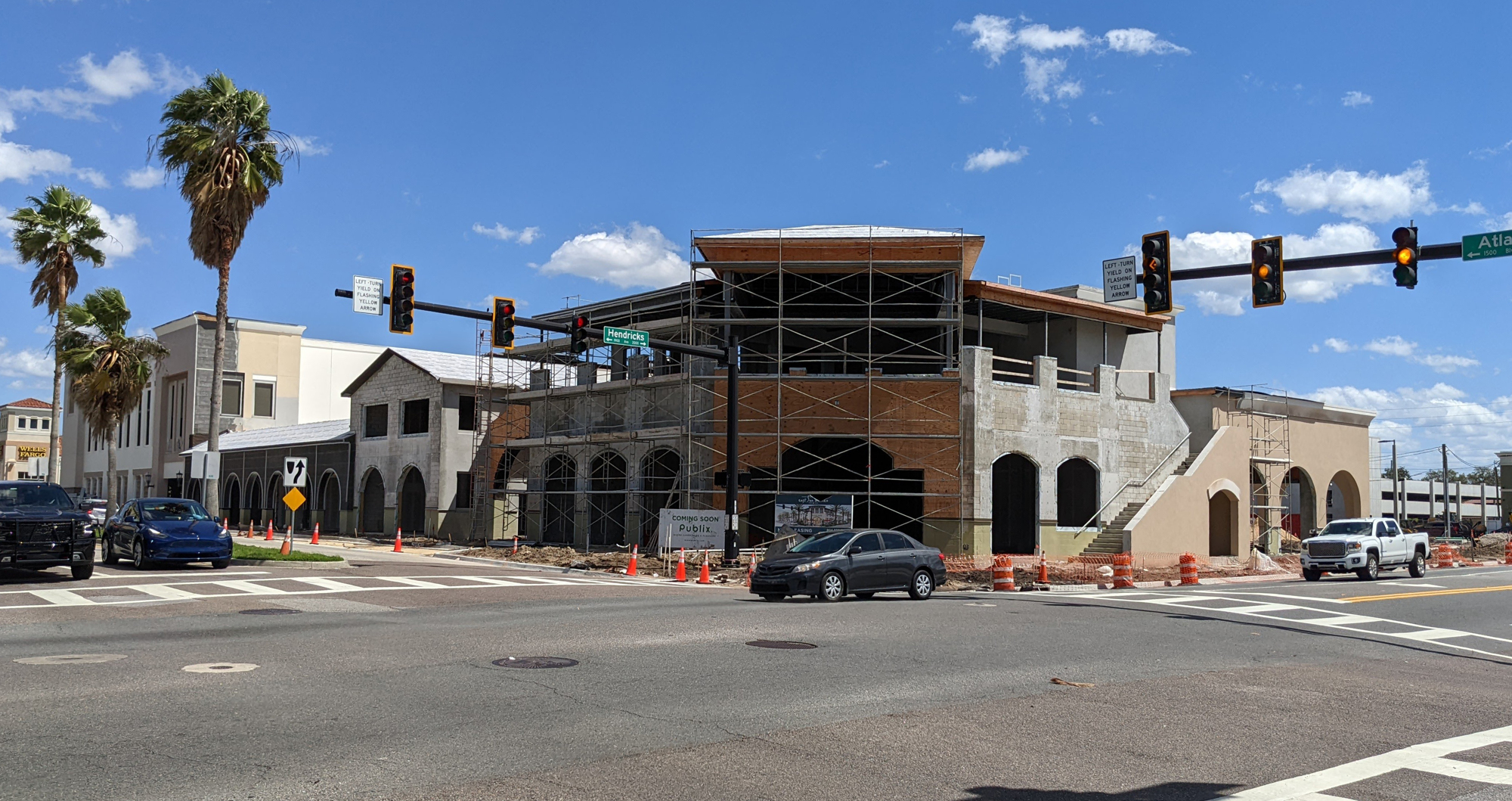 A focus on fresh
The Gemma Fish + Oyster location is a two-story, 6,500-square-foot building. 
In addition to indoor and rooftop dining, there also will be outdoor seating on the street level.
Brittany Cooney expects Gemma Fish + Oyster will seat 200-250 customers.
"A big, big, big part of this is the oyster bar. That's why we started this," Cooney said.
"We sold 900 oysters in one night at E&I. There is a market for this and we are going to tap into it," she said. That happened the second month in business.
The Gemma Fish + Oyster menu would be led by fresh seafood, such as seafood towers, tartares and pokes.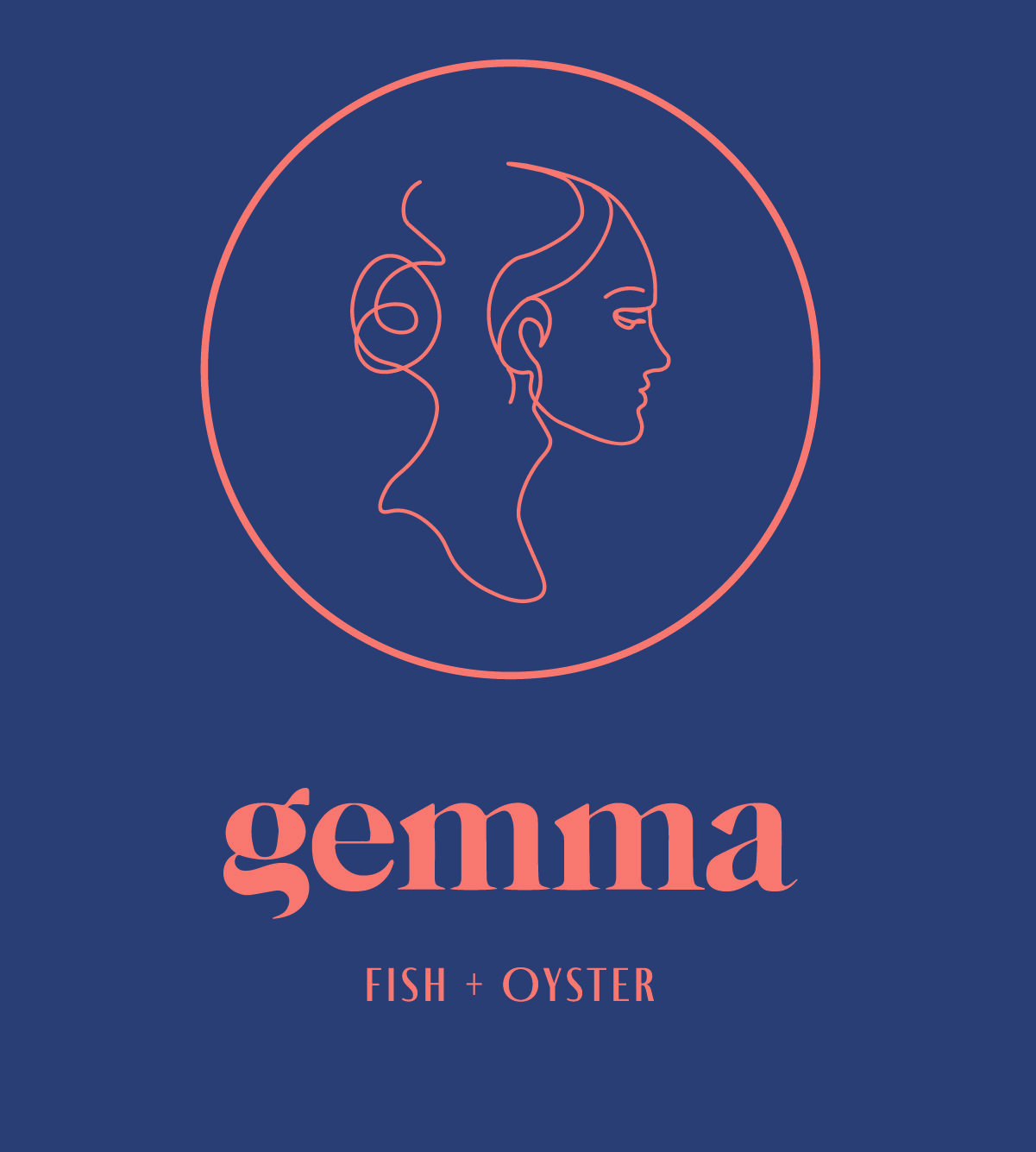 "Mike has so many creative ideas and we didn't want to limit ourselves," Cooney said.
Before starting Ember & Iron, Mike Cooney was the chef de cuisine at Restaurant Medure.
Brittany Cooney said the focus will be less on Southern-style fried seafood and more on fresh fare. "There will be a Southern influence but he wants to keep things more seasonal and worldly," she said.
The menu is not limited to seafood.
"We will have a 6-foot hearth, so there will be meats, definitely the steaks and the pork chops, but we want to focus on using seafood with a different approach."
The second floor, which also can be accessed from outside the building, will offer the full menu as well as appetizers, oysters and "more approachable things that keep the rooftop atmosphere," she said.
The Cooneys discovered the space at East San Marco after Regency Centers Vice President Patrick McKinley visited Ember & Iron and reached the couple through a mutual friend.
"She dropped by the brochure and holy cow, is this center stunningly beautiful," Brittany Cooney said.
She said the couple was not planning another restaurant, but "we are not passing this up."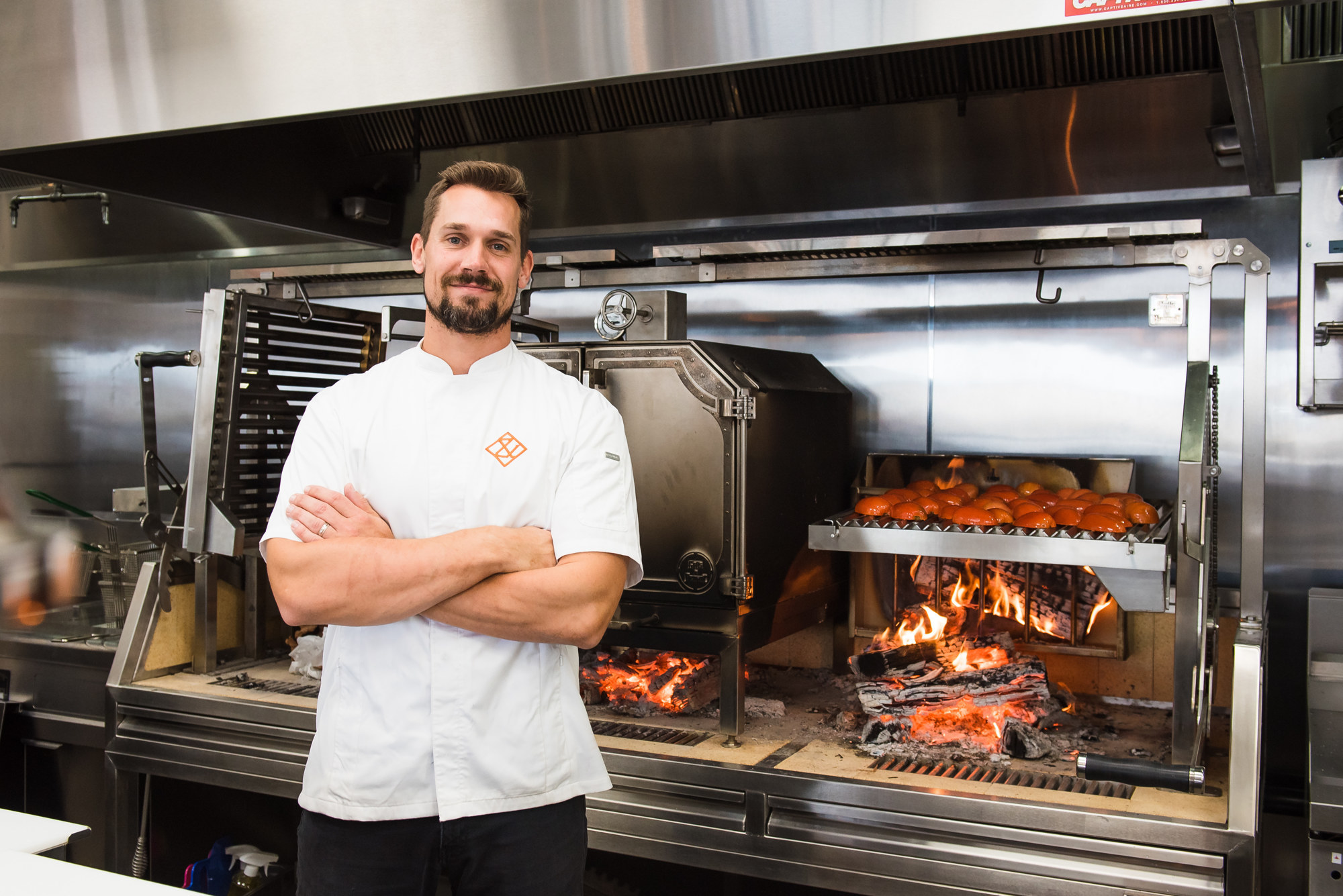 "There were so many signs pointing to yes."
Cooney said she was pregnant with her now 7-month-old son when Ember & Iron opened. She's pregnant again with a son due in September.
"What is it with us?" she said of their restaurant timing.
The baby will be their fifth child. They have three boys and a girl.
The name Gemma is for a future daughter. "We hope to have another girl," Cooney said.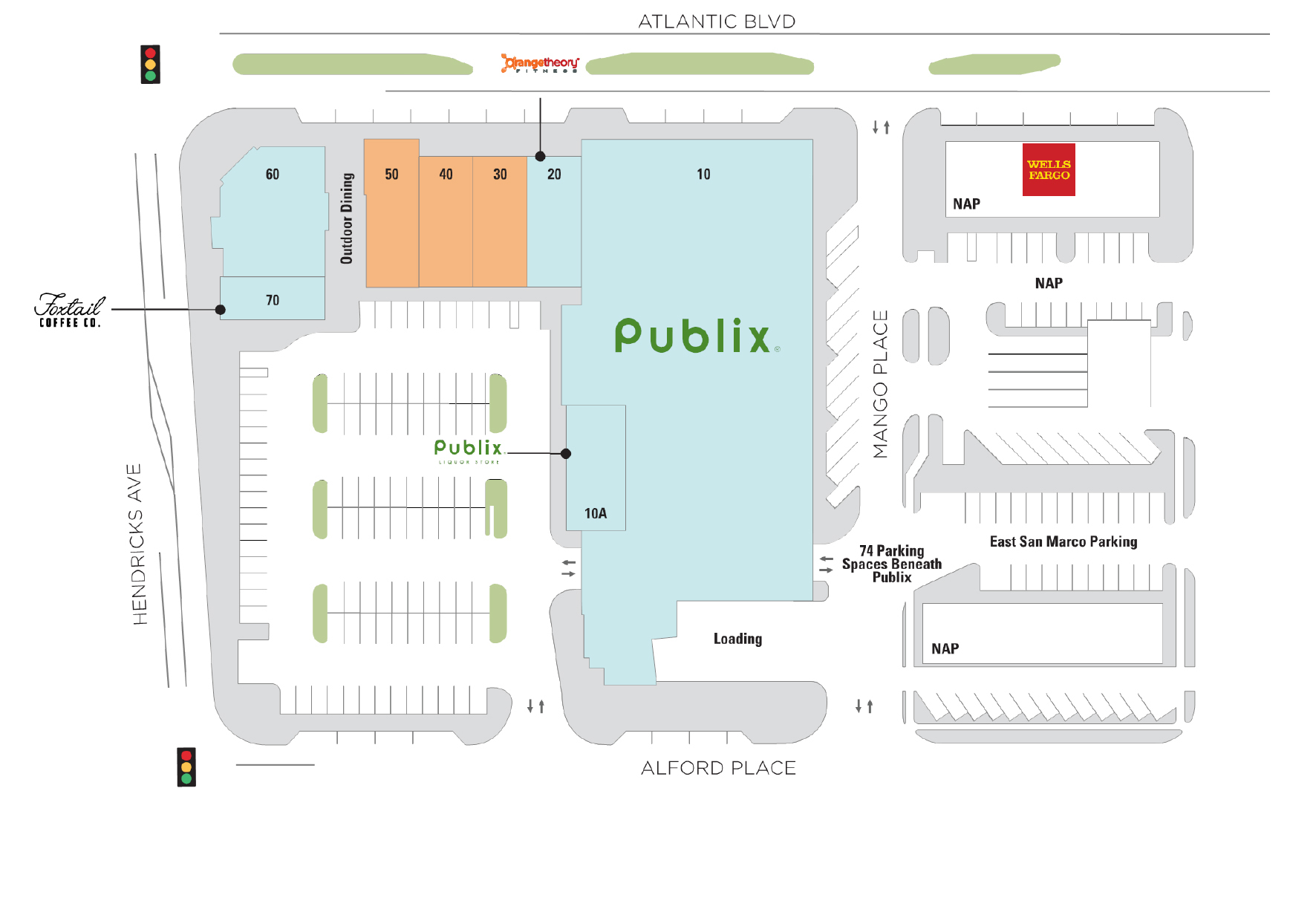 Cooney registered the Gemma Grey LLC name with the state Nov. 28.
The Gemma Grey LLC principal address is shown as 2039 Hendricks Ave., No. 111, which is the East San Marco center.
The Florida Department of State Business Registration shows Gemma Grey LLC as the owner of Gemma Fish + Oyster. 
McKinley said Regency's goal for the two-story restaurant on the "pin corner" was "to find a combination of a great operator serving a cuisine that wasn't currently represented in San Marco with a distinctively welcoming buildout."
"Brittany and Mike check all these boxes plus have a passion for their craft that is unmistakable every time you meet with them," he said by email.
"Jacksonville has a few strong restaurant groups/operators, but overall is under represented with best in class local operators running multiple restaurants with various cuisines when compared to other markets like Tampa, Atlanta, Nashville."
McKinley said Gemma Fish and Oyster "will be a great addition to the dining scene in San Marco that will draw from a larger trade area for customers looking for a quality food/experience."
The architect is Jacksonville-based Design Cooperative. No contractor has been chosen.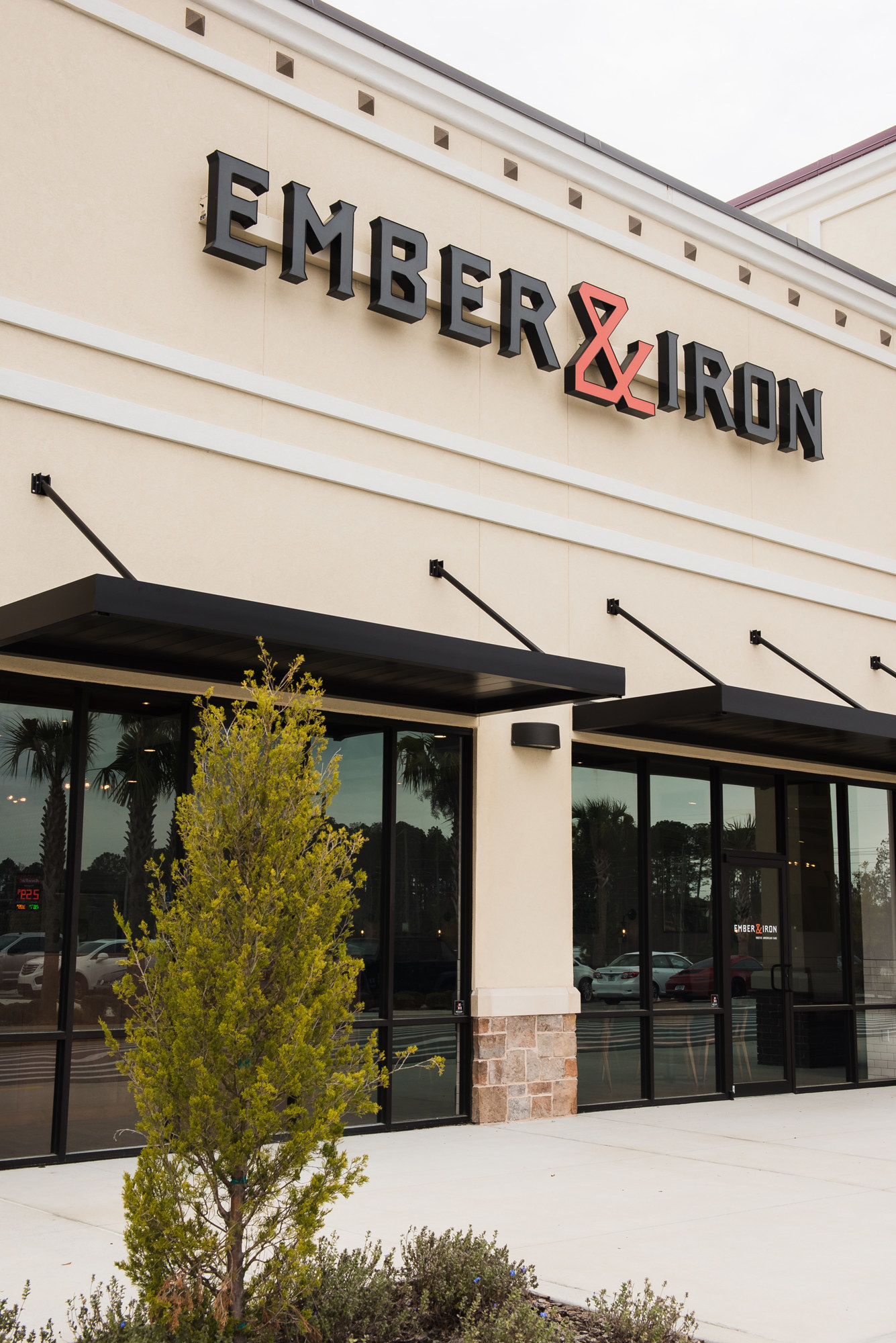 Ember & Iron 
Ember & Iron opened Feb. 22, 2021, at 60 Shops Blvd., Unit 80, in the Shoppes of St. Johns Parkway.
A news release then said Mike Cooney had been in the restaurant business for 17 years. Brittany Cooney also had been in the restaurant business for the past eight years, it said.
Ember & Iron offers "rustic American fare" prepared on an 8-foot-long custom, oak-burning grill.
"I've been dreaming of my own restaurant since I was a teenager. The idea for Ember & Iron came from my memories of cooking around a grill or fire with my family," Mike Cooney said in a February 2021 news release.
"Cooking over an oak-burning grill produces flavors that you can't get from a gas grill. Combined with fresh, seasonal ingredients, live fire cooking allows us to offer a menu unlike any other in the area." 
The menu features "beginnings" from $6 to $17 such as fried pickles, chorizo braised mussels, oysters on the half shell, blue crab hush puppies  and beef tartare.
The menu includes soups and salads and pastas and sandwiches.
Its ember roasted items range from a half buttermilk chicken at $26 to rib-eye at $55.
The cast iron menu offerings range from $24 for shrimp and grits to $32 for seared scallops. There are sides, a children's menu and desserts.
Hours are 4-10 p.m. Sunday through Thursday, and 4-10:30 p.m. Friday and Saturday, and 11 a.m.-3 p.m. and 4-9 p.m. Sunday for brunch and dinner service.
The 4,598-square-foot restaurant seats 161 indoors and 34 on an outdoor patio. The restaurant build-out cost was $1.5 million and was designed by Brittany Cooney. 
Its website is www.emberandiron.com