The city issued a permit March 30 for Love's Travel Stops & Country Stores Inc. to develop a location in Northwest Jacksonville at a construction cost of almost $3.5 million.
Harris United Contracting LLC of Greenwood, Arizona, will build the 12,772-square-foot project on 16.65 acres at 12921 Duval Road.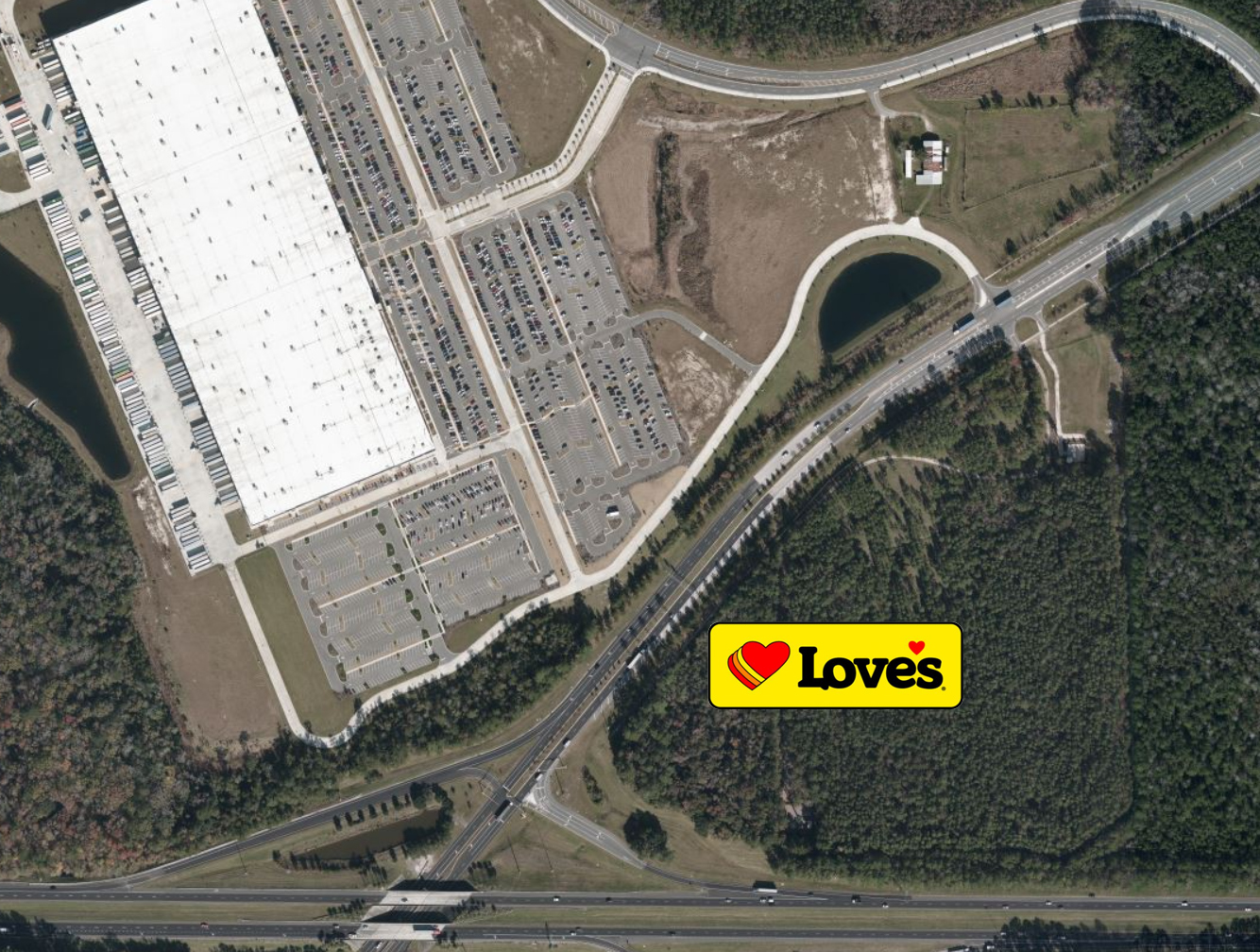 Tulsa, Oklahoma-based Love's Travel Stops plans a convenience store, restaurant and fuel services for cars and tractor-trailers.
Plans show a travel stop, fueling stations, a convenience store, a Bojangles Inc. restaurant, a Speedco Tire Shop, a dog park, truck scales and auto, RV and truck parking.
Love's Travel Stops paid $2.77 million for the property Oct. 20, 2021, along Duval Road at Interstate 295. It bought the land from FKP Ltd. of Jacksonville. 
Harrison French & Associates Ltd. of Bentonville, Arkansas, is the architect and engineer. 
The site is near the Amazon.com fulfillment center.