North Carolina-based Clean Juice, whose "national brand ambassador" is former Florida Gators quarterback Tim Tebow, is opening a franchised location on an outparcel at The Markets at Town Center.
Clean Juice offers sandwiches, wraps, acai bowls, salads, toasts, smoothies, fresh and cold-pressed juices, nutritional shots and a seasonal menu as well as a kids menu.
Quick Chadwick, chief marketing officer for Clean Juice in Charlotte, North Carolina, said April 25 the company hopes to open a franchised store in Jacksonville in August.
 "Town Center is a highly popular, destination location that if you're anybody, you're there," he said by email.
Among its 21 Florida locations are two in St. Johns County in Nocatee Town Center and in The Forum at Greenbriar in St. Augustine. Those are owned by two separate franchisees.
Chadwick said Clean Juice has 123 stores of which 14 are corporate-owned.
He declined to identify the franchisee for the Jacksonville store and said the company will have more information to share in July.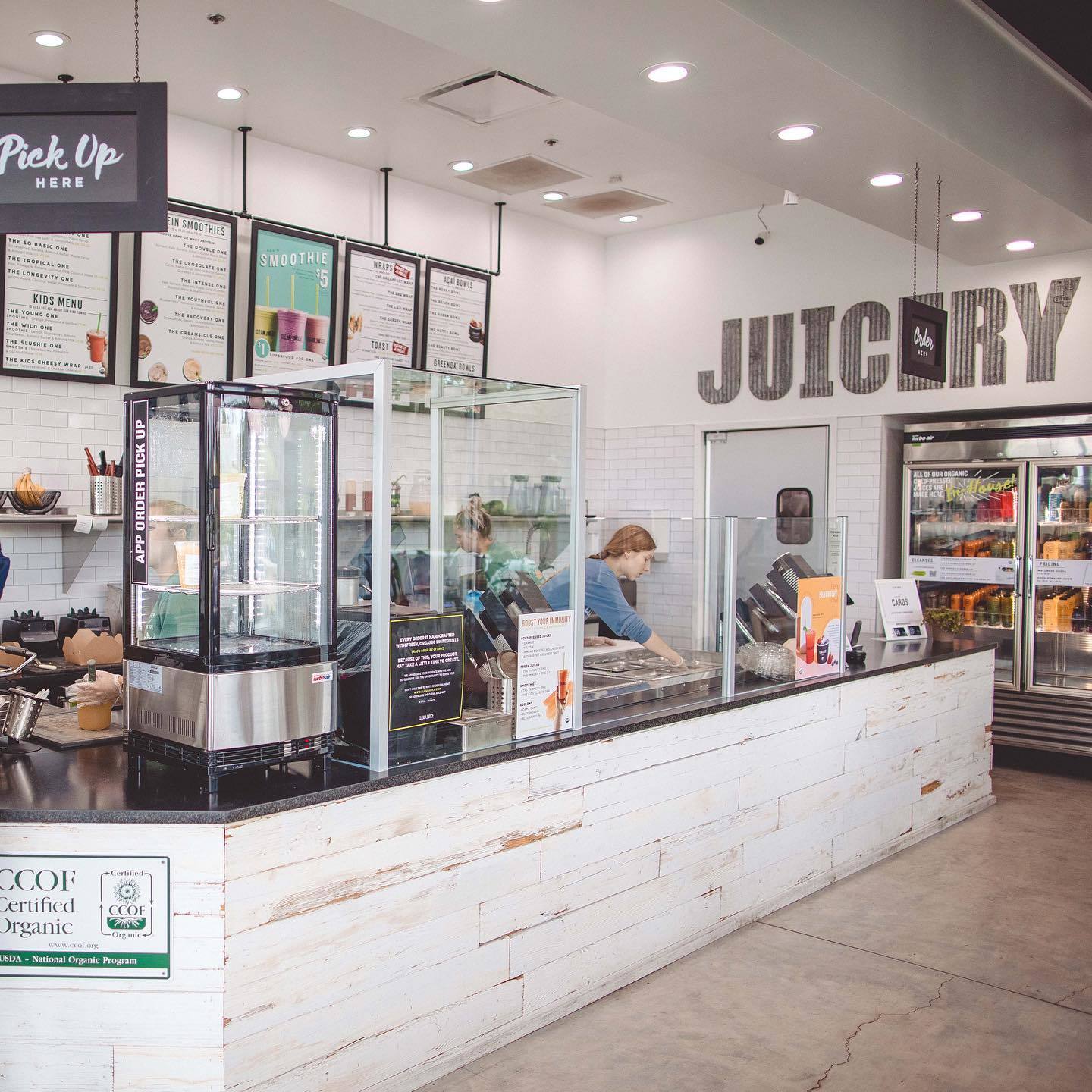 The tenant is listed on the building permit as Clean Juice LLC of Charlotte.
North Carolina corporate records show Clean Juice Jacksonville LLC was formed Jan. 11. Its administrative member is Clean Juice II LLC, also at the Charlotte headquarters.
Skyline Construction Inc. of Lake City is the contractor for the $200,000 tenant build-out of 1,503 square feet at 4890 Big Island Drive, Suite 3, the former space of Pinot's Palette between Visionworks and BurgerFi.
The city issued the permit May 3.
The Shopping Center Group Partner and Executive Vice President Stephanie McCullough and Senior Vice President Kelly Pulignano represented the landlord in the lease transaction.
Tebow, a Jacksonville resident, is featured and quoted on the cleanjuicefranchising.com site that "you can trust the product and the brand."
"There aren't a lot of products that are transparent about what is in your food," he says on the site.
Tebow, 34, was a star Nease High School football player in St. Johns County before signing with the University of Florida. The two-time national champion and Heisman Trophy winner also is a football analyst for the SEC Network.
He played three years in the NFL with the Denver Broncos, New York Jets and New England Patriots. Tebow signed with the Jacksonville Jaguars as a tight end in 2021 and attended training camp, but was released before the season began. 
Tebow is the founder and chair of the Tim Tebow Foundation, which Clean Juice serves through Quarters 4 Kids, an initiative that supports underprivileged children.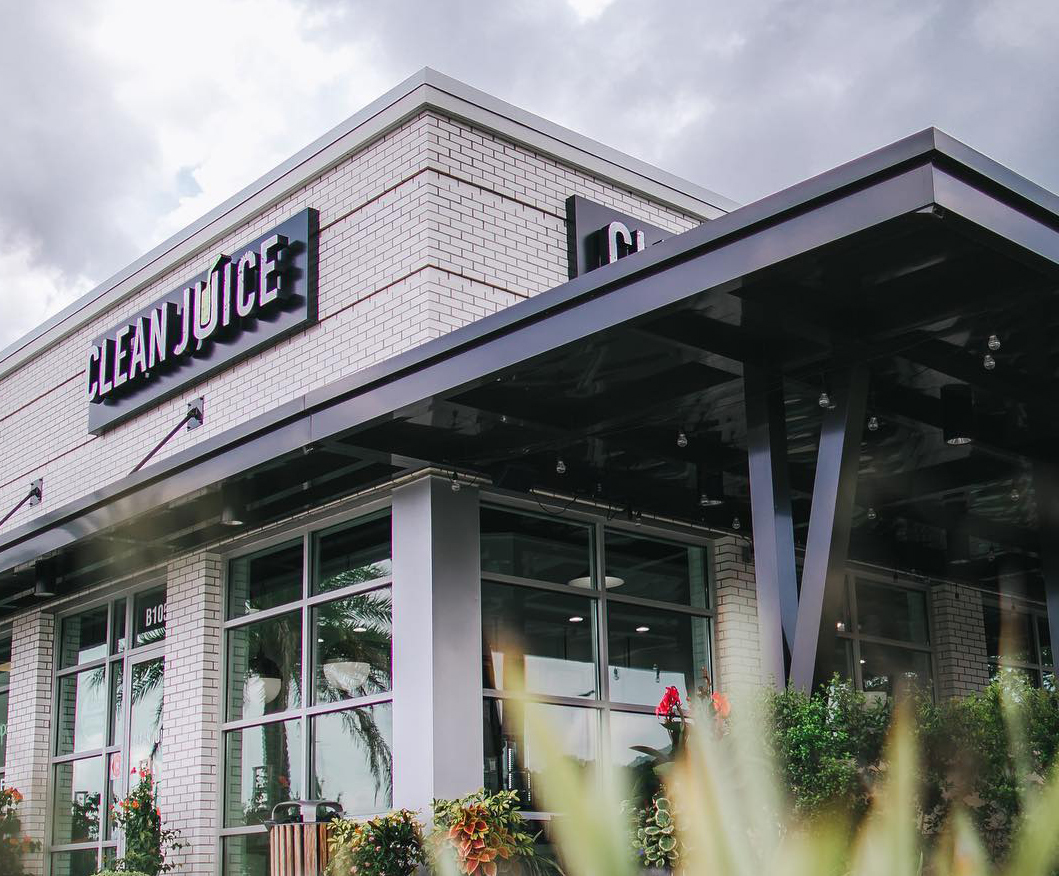 The Clean Juice site shows available markets in Florida, including Jacksonville.
The franchise fee is $45,000, with a net worth requirement for franchisees of $500,000 and liquidity of $120,000.
It says startup costs are $279,500 to $523,000, including the franchisee fee.
Clean Juice says the organic food industry will be worth more than $70 billion by 2025 in the U.S.  It says 80 million millennials, generally ages 26 to 41, and their shopping power are "shaping the organic industry it important ways."
Clean Juice says it has awarded more than 149 franchises since 2016. Not all have opened.
"We've capitalized on this growing juice bar interest by developing a business model that features a wholesome menu of organic juices, smoothies, bowls, wraps, salads, soups and more," the site says.
It says it has more than 30 home-office employees.
Clean Juice says it features seasonal menus to feature "what's fresh and readily available."
Landon and Kat Eckles started Clean Juice. They opened their first store June 5, 2015, in Huntersville, North Carolina, near Charlotte.
Landon Eckles is CEO and Kat Eckles is chief branding officer.
Each bottle of its cold-pressed juices carries its mission statement, which it says is a Bible verse with special meaning to the founders: "Dear Friend – I hope all is well with you and that you are as healthy in body as you are strong in spirit."