A new tradition was established at the 2022 Jacksonville Bar Association Law Day luncheon when the Jacksonville Daily Record presented, in lieu of the annual Lawyer of the Year award, its inaugural recognition of career contributions by a local attorney.
The first recipient of the Lifetime Achievement Award is the late William Sheppard, who was known to his family, colleagues and friends as "Bill."
Sheppard died April 9 at age 80 from an illness that lasted more than a decade.
Sheppard's wife and law partner, Betsy White, accepted the award.
Daily Record Publisher Angie Campbell said Sheppard could have been recognized as Lawyer of the Year many times in his career, but somehow was not a recipient despite his reputation as an exemplary advocate for justice.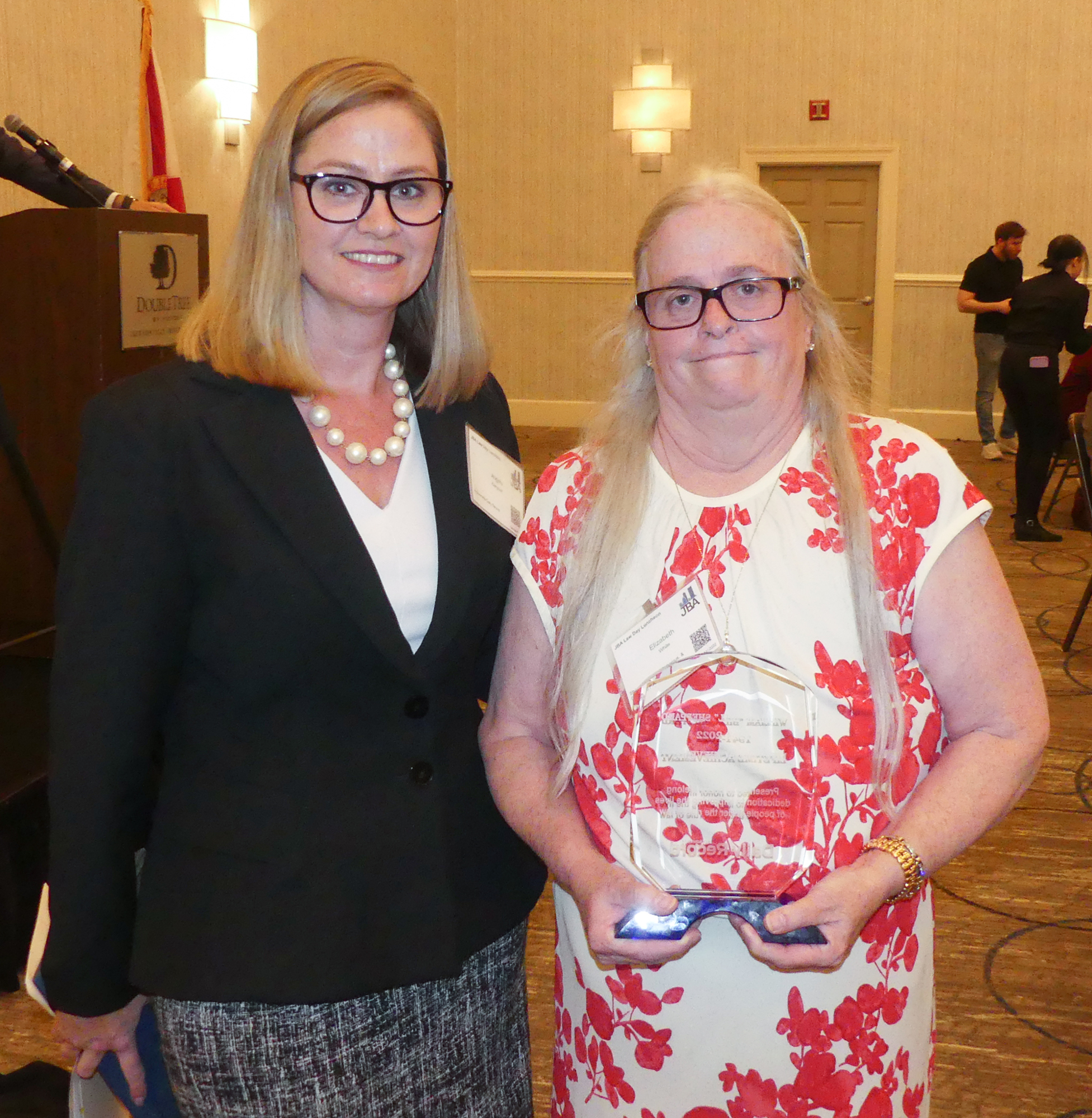 "While I never had the privilege of meeting him in person, I know the tremendous impact he made in the thousands of lives he helped to make better, the changes he fought to make in this city and far beyond and the legacy he leaves as an example for all of us here today," Campbell said.
"Throughout his more than 50-year legal career, Bill Sheppard made it his life's mission to protect the disadvantaged and vulnerable," she said.
"He fought at every level of the judicial system for individuals' protection against violations of their civil rights, restrictions on freedoms of speech and religion, and violations of the constitutional rights of the incarcerated and accused."
Sheppard's career accomplishments include prison reform, the legalization of same-sex marriage in Florida and forcing the city to end decades-old discriminatory employment policies used against black firefighters in the Jacksonville Fire and Rescue Department.
Campbell also quoted a memorial statement made on social media by what she called Sheppard's "law firm family" at Sheppard, White, Kachergus, DiMaggio & Wilkison.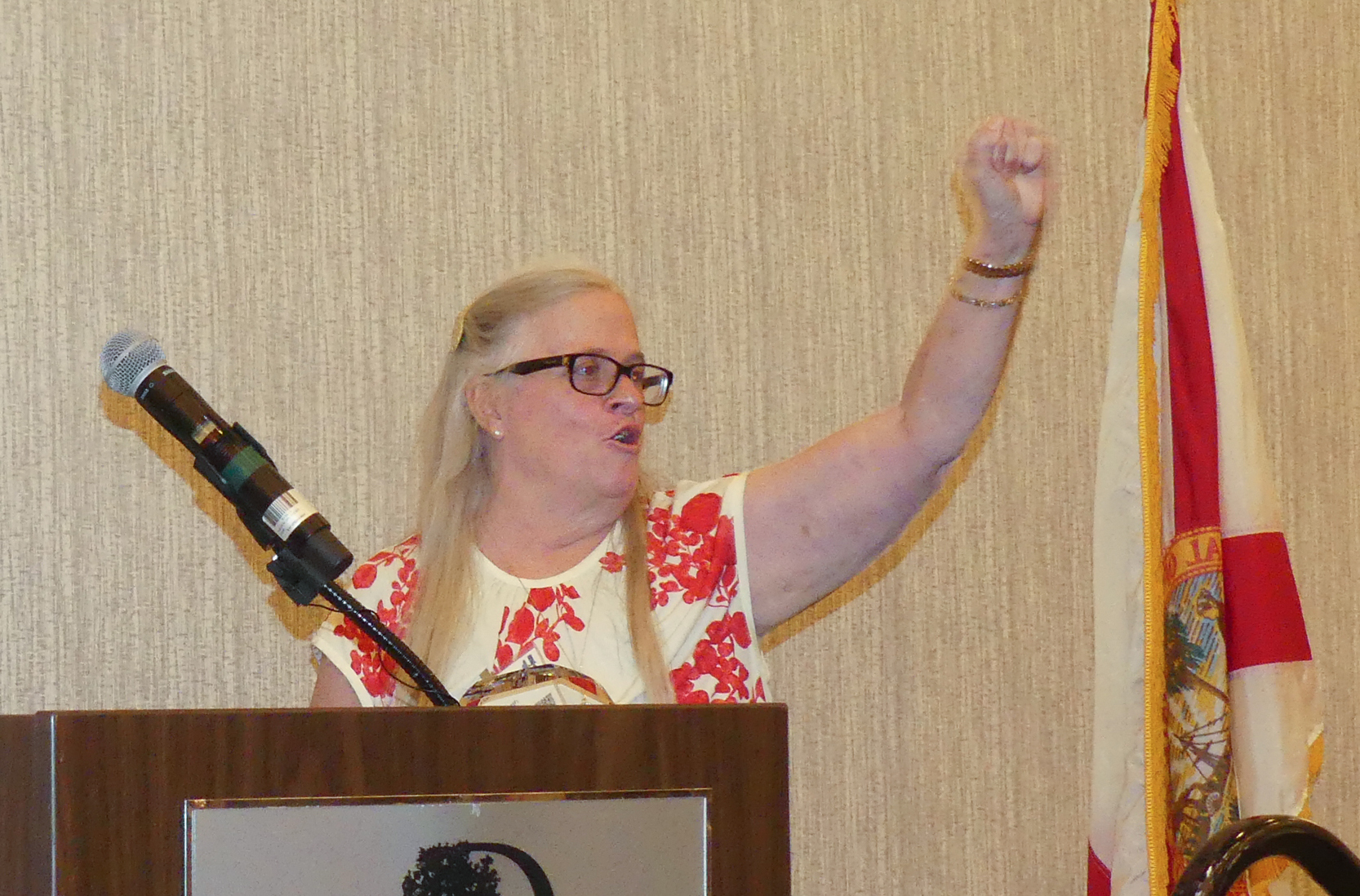 His partners said Sheppard was "one of the most formidable civil rights and criminal defense attorneys this state has ever seen. The examples he set and the lessons he taught us will stay with us forever, as we forge ahead in our fight for the Constitutional rights of all. 
"Bill did not have a judgmental bone in his body, and he treated everyone he encountered with the dignity and respect they deserved. He taught us to fight like hell for our clients. That lesson is one we will keep in our hearts, as we follow Bill's belief that all people are created equal, and that the Constitution is one of our most sacred documents."
Campbell said future recipients will receive the "William J. Sheppard Lifetime Achievement Award" to reflect his career impact and awards.
Among other honors, Sheppard received the Tobias Simon Award given by the chief justice of the Supreme Court of Florida; the Steven M. Goldstein Criminal Justice Award from The Florida Bar Foundation; the Henry Lee Adams Jr. Diversity Trailblazer Award presented by the Jacksonville Bar Association; and the Jacksonville Area Legal Aid Robert J. Beckham Equal Justice Award.