Raphael Bostic, president of the Federal Reserve Bank of Atlanta, decided to stop and do some bird-watching on his way to speak to the World Affairs Council of Jacksonville.
Unfortunately, he was wearing an Atlanta Fed T-shirt that gave away his job.
"A guy said, 'you need to do something about that inflation,' " Bostic said during his May 11 talk at a luncheon event at the Downtown River Club.
Bostic spoke a few hours after the U.S. Labor Department reported consumer prices rose by 8.3% in April, slightly lower than the peak of 8.5% in March but still near 40-year highs.
The Federal Reserve Board, along with Bostic and the other 11 regional Federal Reserve Bank presidents, are trying to find ways to combat high inflation. While the Fed is much more transparent about its policies than it was decades ago, not everyone understands it.
"Regular people on the street often don't understand what we do," Bostic said.
Prices are affected by supply and demand, he said, and today's soaring prices are resulting from high consumer demand coupled with supply chains unable to keep up after coronavirus pandemic-related disruptions.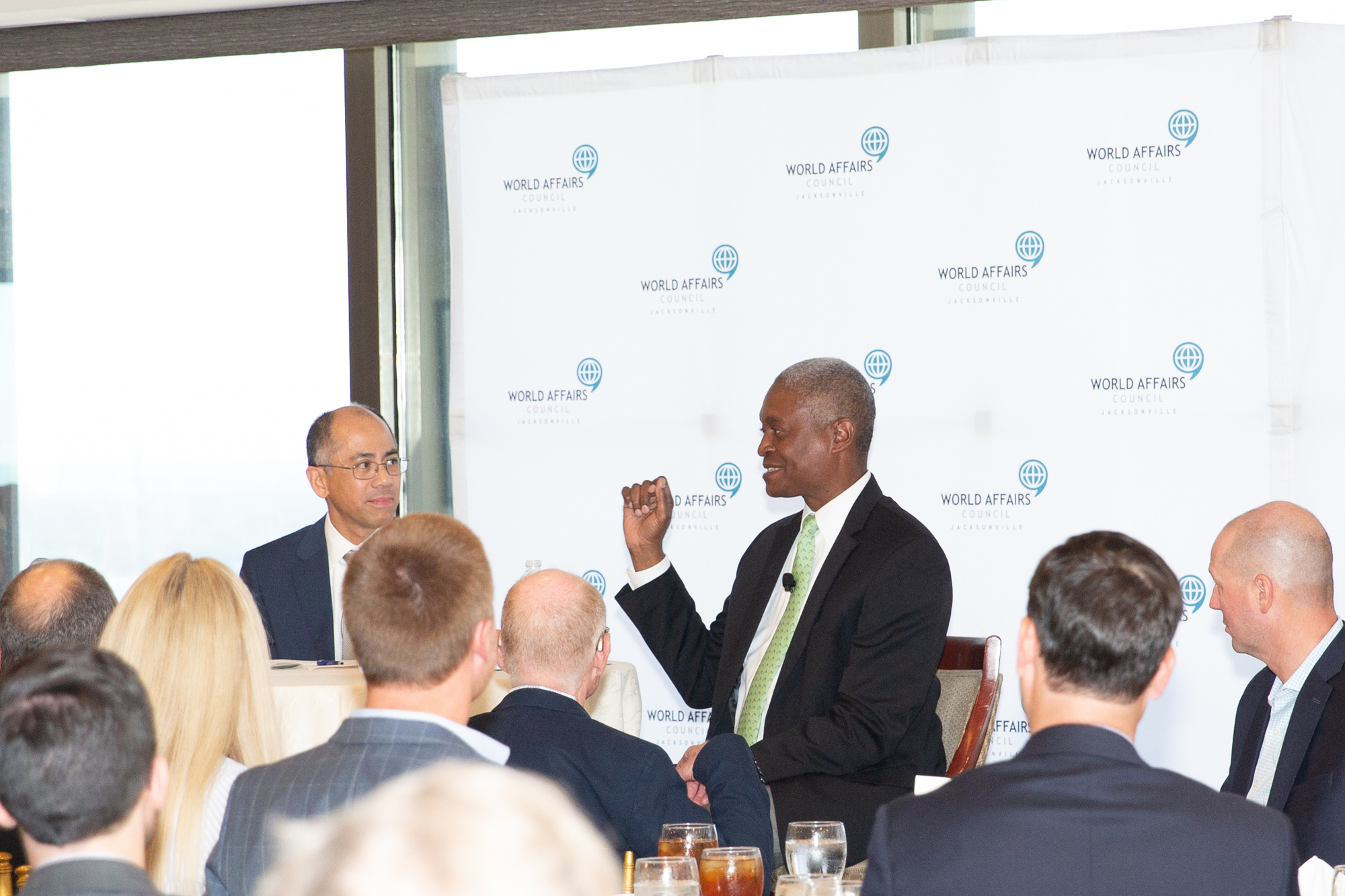 The Fed has attempted to ease the problems by raising interest rates. The Fed increased its benchmark interest rate May 4 by 50 basis points, or one-half of a full percentage point, its highest increase since 2000.
"Fifty is a historic level," Bostic said. "It's a big sea change relative to what we've been doing the last 20 years."
However, increased interest rates can fix inflation by itself.
"Our policies, in terms of interest rate policies, are demand-side policies," Bostic said. 
Raising rates and making it more difficult to borrow money should reduce some demand.
However, "the supply chain isn't something the Fed can fix," he said.
While inflation is at historic highs, the unemployment rate has dropped to historic lows, including in Jacksonville where the rate has dropped below 3%, Bostic said.
That's creating an imbalance in labor markets where businesses are having difficulty filling positions and are unable to catch up to supply chain issues.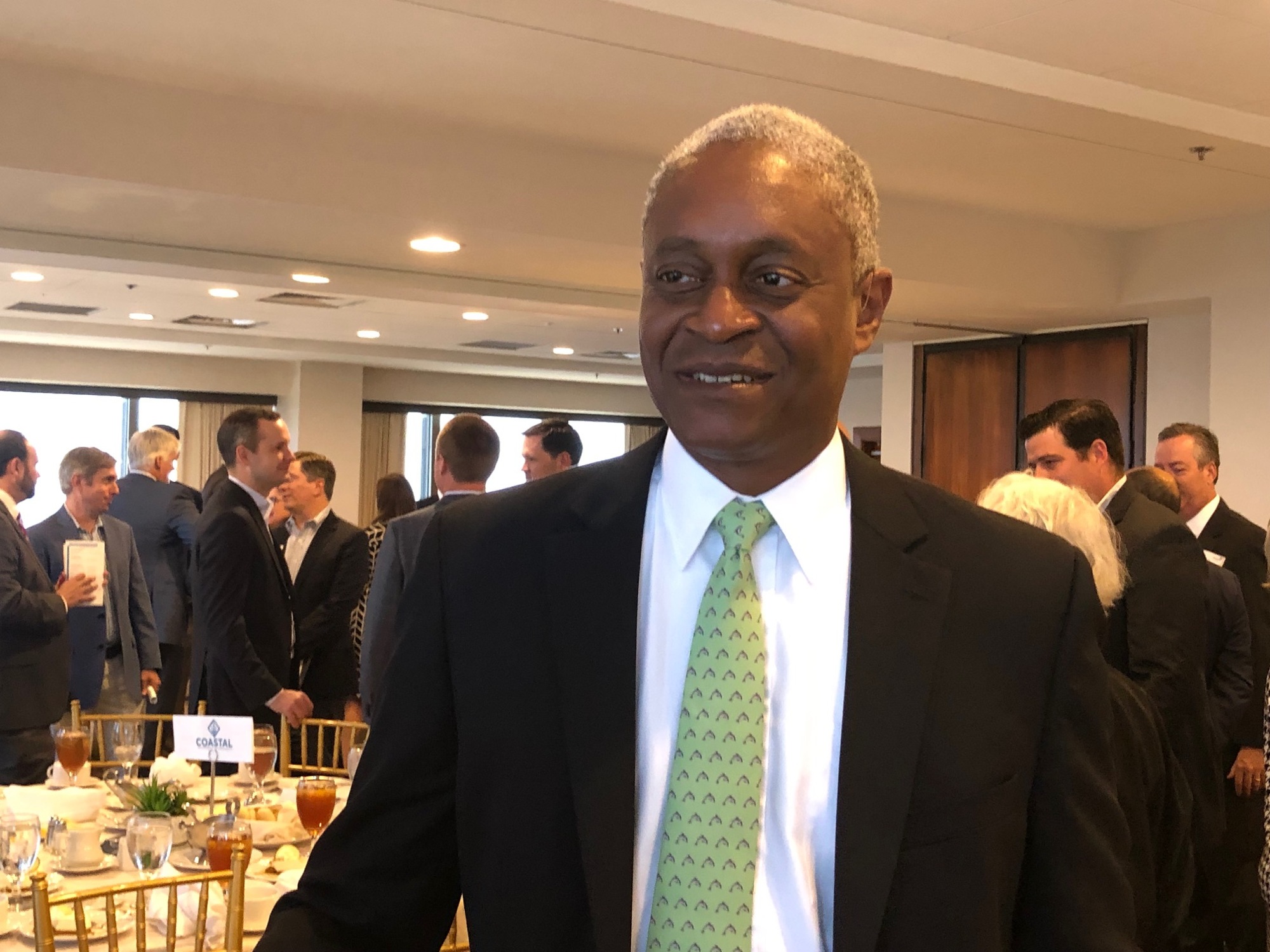 "We're spending a lot of time just studying labor supply," Bostic said.
The Fed is used to relying on past data to help it make decisions, but with so much uncertainty in the world, data even one month old may be outdated for shaping policy, he said.
"We're just going to have to make real-time policy decisions perhaps in ways we haven't had to do in previous episodes."
Bostic admits he doesn't necessarily have a handle on changing global conditions.
"I thought I understood the world. I thought I knew all the things that could possibly happen," he said.
"We're going to have to be, perhaps, more observant than before."