Dick Mondell's Burgers & Fries, familiar to University of Florida students in Gainesville, plans to open a second location in spring 2023 at 1177 Third St. in Jacksonville Beach.
The restaurant will be built on the site of a closed self-serve car wash.
The Jacksonville Beach store will be operated by Connor Castelli and Chris Leckerling, the restaurant's founders and managing partners.
Castelli and Leckerling will own the building and plan to spend $1 million. Toney Construction will build the restaurant.
The partners will lease the land from property owner Paul Grainger.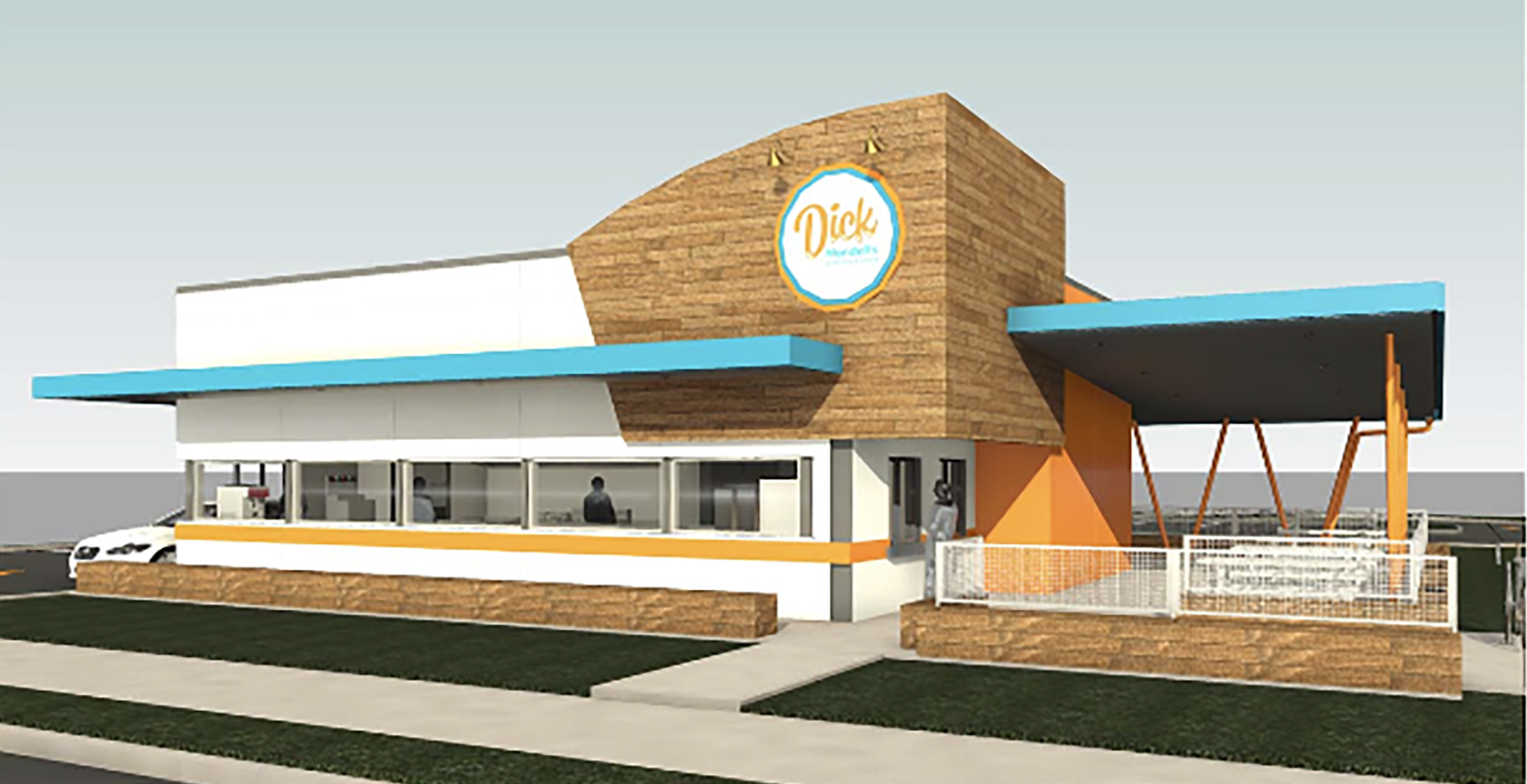 Grainger, of 1177 Street LLC in Ponte Vedra, bought the former car wash in February 2021 from the Hana Nishiyama Revocable Living Trust of Jacksonville Beach for $925,000.
Dick Mondell's is a throwback drive-thru burger restaurant that has no indoor seating. There will be covered picnic tables outside.
Because outdoor seating space is dictated by the size of indoor seating in the Jacksonville Beach code, the restaurant requests a variance.
The building is planned at 1,136 square feet with 365 square feet of outdoor dining, according to the application to the Jacksonville Beach Planning Commission. The dining area will be fenced with a wall and planters.
The Jacksonville Beach Planning Commission recommended approval for the variance at its May 9 meeting.
There is no "Dick Mondell" behind the name.
"We just came up with the name. It sounded like it was established. Somebody told me once to never name a business after yourself. I thought that was really good advice. We don't want this to be a real personal brand," Castelli said.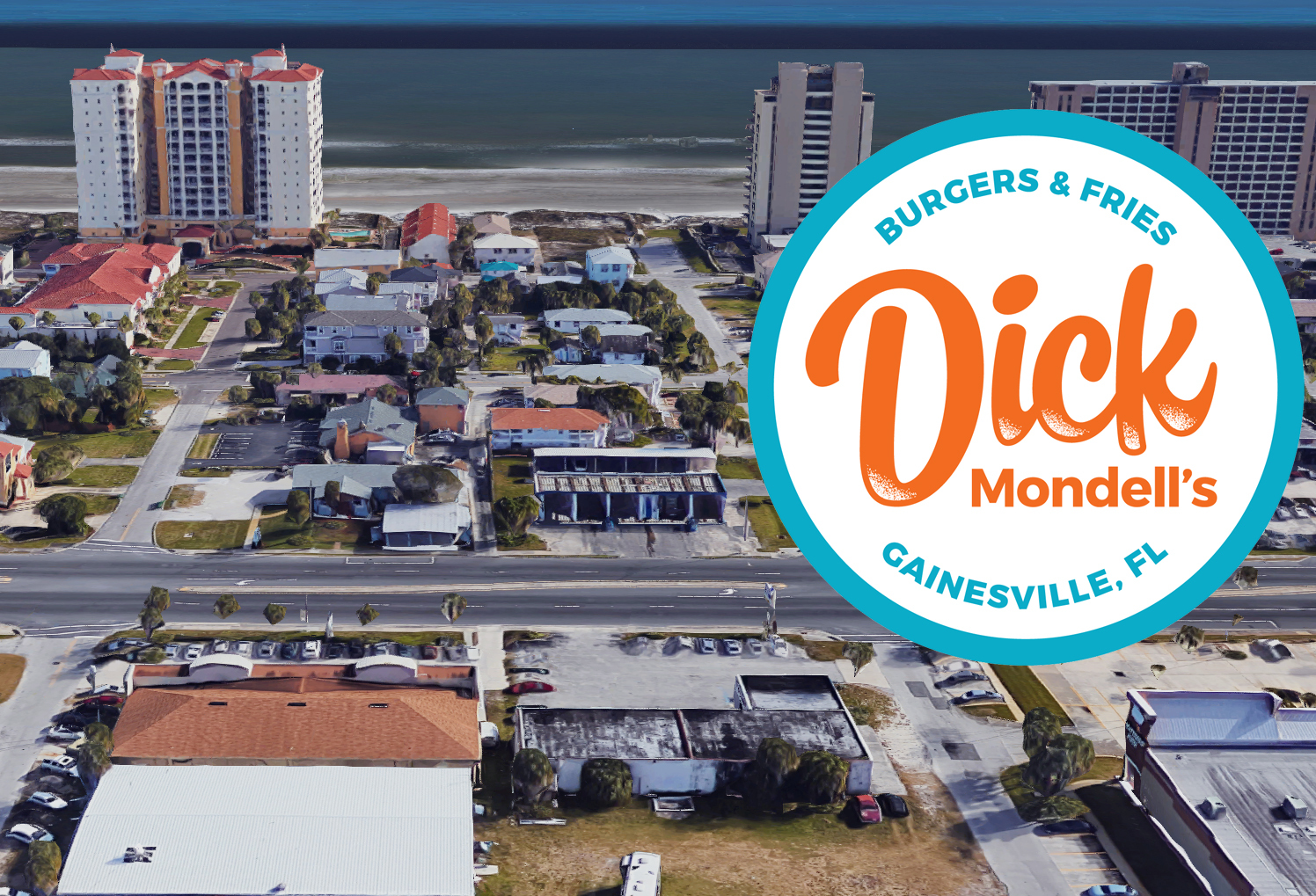 Castelli and Leckerling are graduates of the Culinary Institute of America at Greystone in St. Helena, California. They met there and thought they would one day go into business together.
Castelli graduated from The Bolles School in 2002 and attended the University of Florida before the Culinary Institute.
Being familiar with Gainesville, Castelli said he thought it would be a good market.
"We talked a lot about opening in a 'B' market like Gainesville. There are not a lot of food options in a town like that. But there are kids there from big cities that recognize quality food," Castelli said.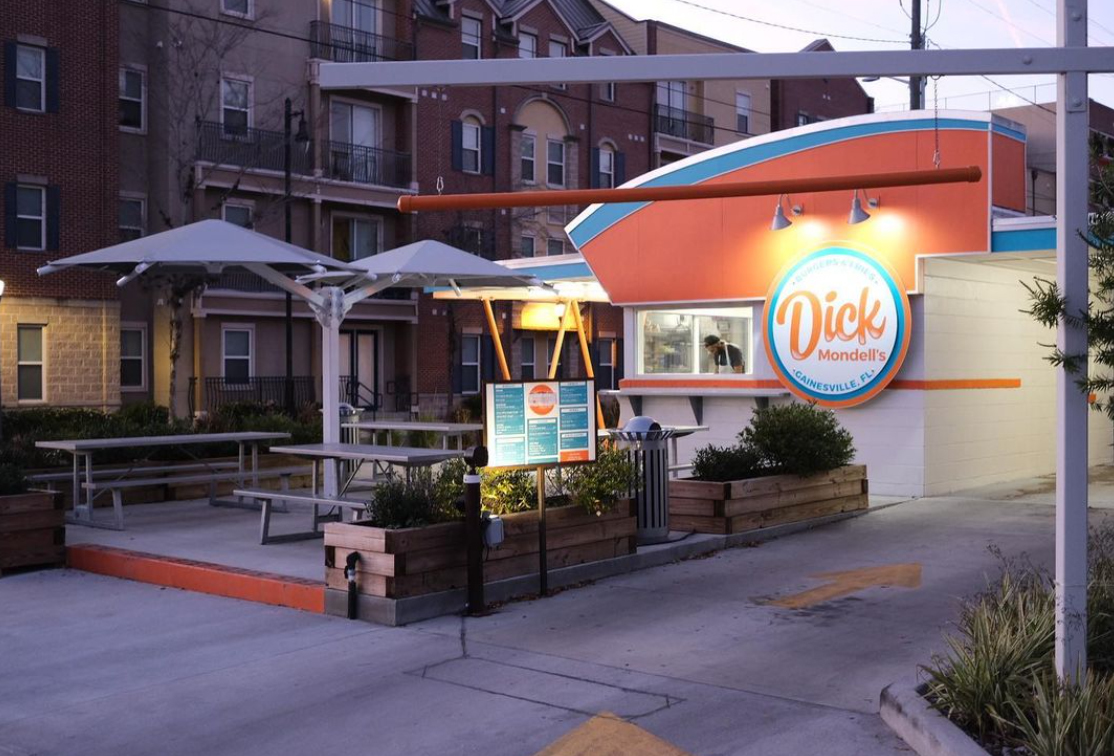 They opened the original location in December 2018 in a space less than 700 square feet. Outdoor dining was their only option. It proved to be a favorable one.
When the coronavirus pandemic first hit, many restaurants were forced to close temporarily, come up with takeout systems or create outdoor dining.
"While other restaurants were having to amend their service, we didn't have to change a thing," he said.
The pandemic increased sales because people other than students grew tired of cooking for themselves, Castelli said.
Dick Mondell's serves beef burgers and chicken burgers a selection of salads and sides. It includes the meat-free Impossible Burger as well as a housemade veggie burger. Ice cream for its dessert cookie sandwiches is made from scratch as well. 
Products are sourced from local farms, dairies and bakeries when possible.
On Fridays there is a weekly "free ticket" promotion. The 177th customer of the day eats a meal for free. It not only builds brand loyalty but it offers social media opportunities.
"We chose the number 177 because it usually falls when we are not particularly busy. That way we can snap a photo and talk to the person. We get some contact information. The idea allows us to be more involved in social media," Castelli said.