Zero Latency, a virtual reality venue with 57 locations in 26 countries, is in review to open in Baymeadows Junction in Jacksonville.
The free-roam virtual reality experience allows participants "the freedom to explore" by moving within a room up to the size of a tennis court without cables or wires. Up to eight people can play together.
The website is zerolatencyvr.com.
Stephanie  Colon, the operator of the Jacksonville location, said her goal is to open in August.
"We chose Jacksonville because it made the top 15 for largest cities in the US ranked by population," she said May 20 by email.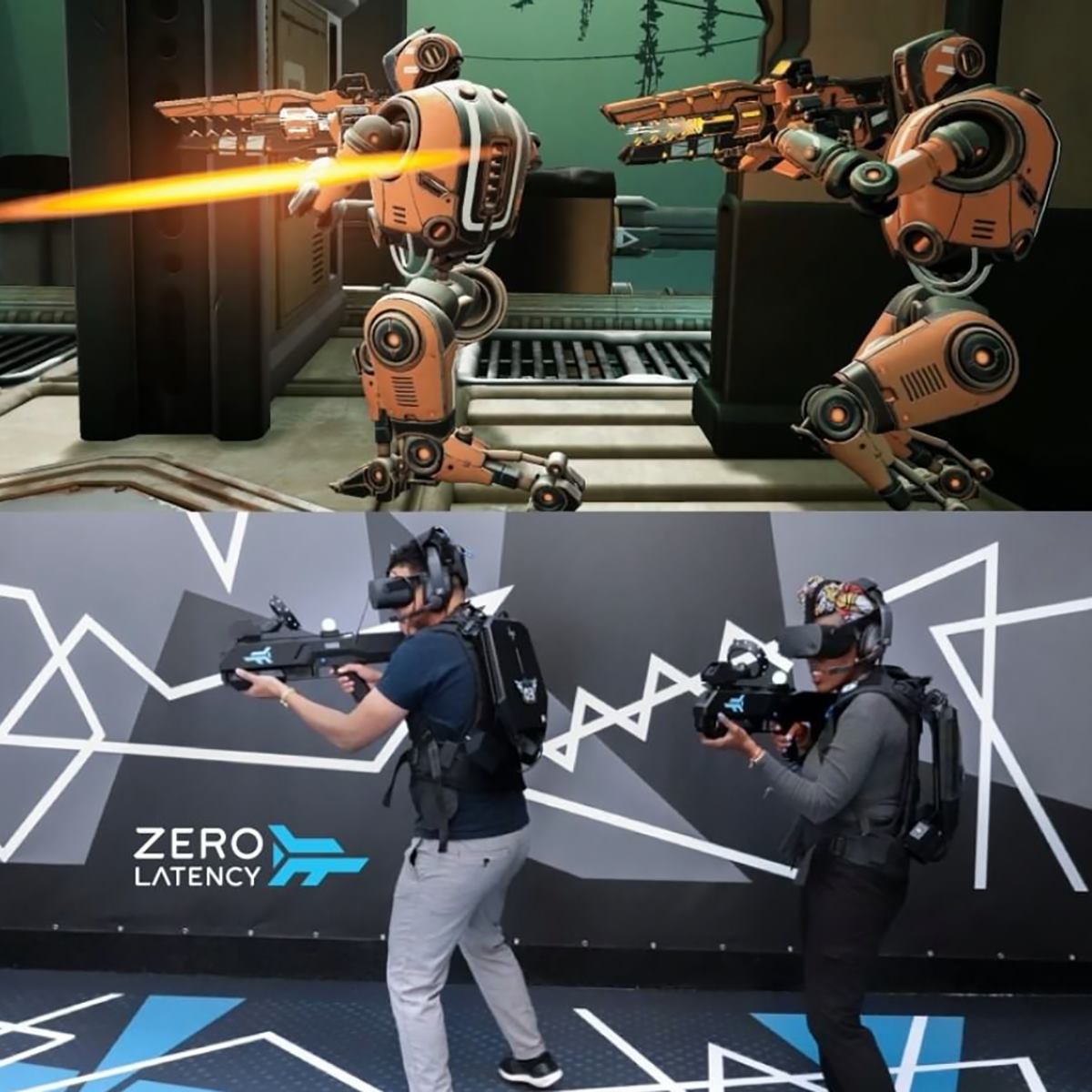 She said Zero Latency is an eight-player free-roam virtual reality gaming arena. 
"It is unique in the aspect that it is completely wireless."
The Jacksonville venue will have a 1,680-square-foot arena.
The family ownership comprises siblings Stephanie and Alexander Colon and their parents, Hope and Alberto Colon. 
Alberto Colon is a 22-year U.S. Army veteran and Hope Colon served four years.
Zero Latency is based in Melbourne, Australia.
In the U.S., the website shows it has 12 venues in 10 states: Arizona, California, Indiana, Michigan, Nevada, New York, Ohio, Oregon, Texas and Wisconsin.
For example, the Scottsdale, Arizona, venue offers game packages at $45 a player for a 45-minute session.
Undead Arena Double, Outbreak Origins, Singularity, Sol Raiders Double, Zombie Survival Double and Far Cry Dive Into Sanity are the featured games.
The website says the virtual space appears larger than the physical game space because of "some nifty tricks we have developed." 
In a June 2021 news release,  Zero Latency VR said each location "is working to provide the best environment possible for staff and customers based on local guidance to ensure a safe, enjoyable experience."
The company said it opened the world's first free-roam VR entertainment venue in 2015 and has grown into the largest free-roam virtual reality entertainment network.
The city is reviewing a permit application for tenant build-out for Zero Latency in 5,030 square feet of space at 8206 Philips Highway, No. 27.
Skyline Construction is the contractor. Thomas Duke Architect is the architect.
Plans show an estimated $175,850 build-out for a game lounge, conference room and other uses at the location.
Baymeadows Junction is a 150,665-square-foot retail center at southeast Philips Highway and Baymeadows Road. It is owned by Ash Properties.