TIAA announced Nov. 3 it is selling its Jacksonville-based bank to a group of investment funds to focus on its retirement and asset management businesses.
The company said TIAA Bank will remain headquartered in Jacksonville and operate under a new name, which will be announced when the deal closes.
TIAA's bank has been headquartered in Jacksonville since it acquired EverBank Financial Corp. in 2018. It merged EverBank with TIAA's smaller bank subsidiary.
The bank has 698 employees in Jacksonville and 1,339 in total.
TIAA also took over the naming rights of Jacksonville's football stadium when it acquired EverBank. The Jacksonville Jaguars' home became EverBank Field in 2010 when the bank acquired the naming rights, and it agreed to a 10-year extension of the naming rights deal in 2014 that remains in effect.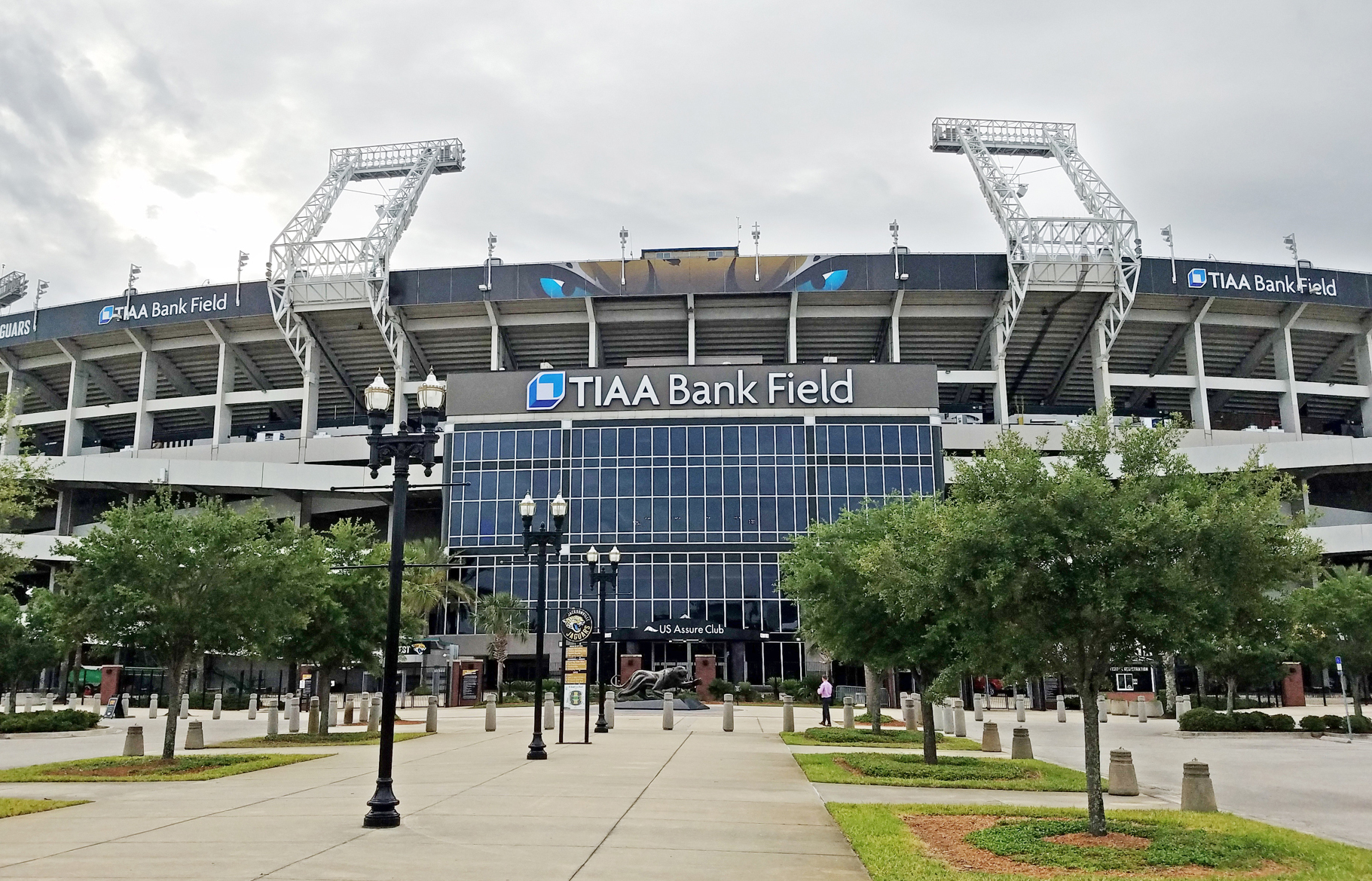 The TIAA Bank Field name will have to change again when the bank's new name is revealed, but that won't happen during the 2022 football season.
TIAA Bank had $38.6 billion in assets and $26.4 billion in deposits as of June 30, according to Federal Deposit Insurance Corp. data.
The new investors in TIAA Bank will be funds managed by Stone Point Capital, Warburg Pincus, Reverence Capital Partners, Sixth Street and Bayview Asset Management.
New York City-based TIAA will retain a noncontrolling ownership stake and none of the funds will individually own a controlling stake.
Terms of the deal were not disclosed.
TIAA was formed by the Carnegie Foundation in 1918 to provide a retirement system for teachers. It has $1.2 trillion in assets under management.
"As we refocus on retirement, we have decided now is the appropriate time for TIAA Bank to begin a new chapter under new ownership," TIAA Chief Operating Officer David Nason said in a news release.
"The changes we're announcing are in the best interest of TIAA and our retirement clients, and for our bank's consumer and commercial clients and the incredible TIAA Bank associate team.  TIAA is making this move from a position of strength, and we are confident the bank is well-positioned for future growth and success," he said.
The sale, subject to regulatory approvals, is expected to close in 2023.