The Milkster Nitrogen Creamery Jacksonville is approved for build-out in Miramar Plaza near San Marco.
The city issued a permit Nov. 7 for Ticon Commercial LLC to renovate 1,497 square feet of space at a cost of $200,000 at 3853 Hendricks Ave. Thomas Duke Architect is the architect.
The site is north of Dunkin' and Daily's Dash.
Based in Detroit, Milkster franchises its concept that uses liquid nitrogen to custom-make every order of what it considers "nicecream" while a customer waits.
Spouses Dominick and Kristy Iuliano are partners in the Jacksonville franchise. Kristy Iuliano will be the owner and operator on-site.
She said previously she looked at other ice cream franchises, but liked the Milkster concept.
"When I tasted this ice cream, I knew this was the one."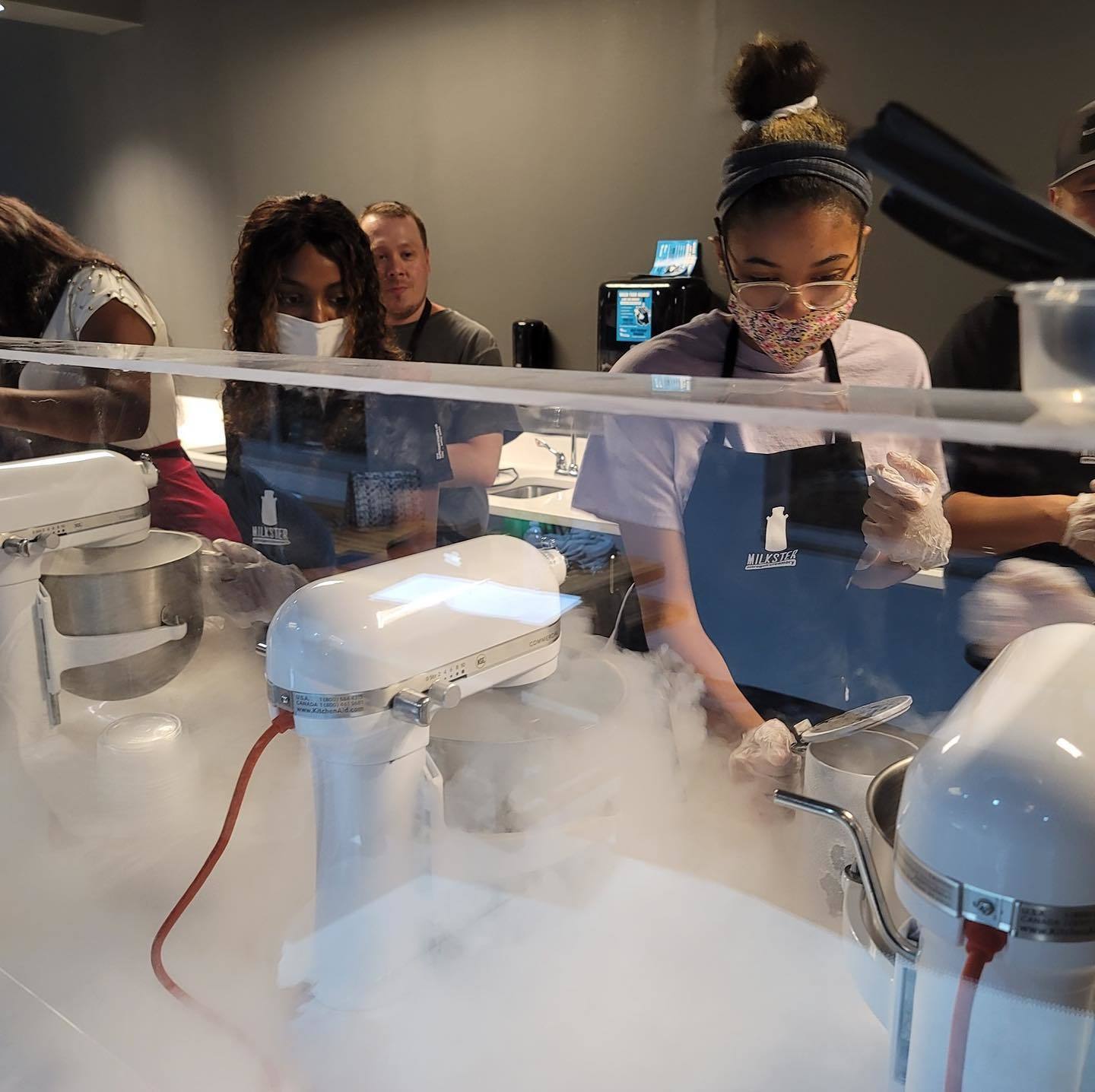 Iuliano said they signed the single-location franchise contract in December 2020 and looked for the first site all over Jacksonville and Jacksonville Beach.
"We found this location in the San Marco area and I always had San Marco in the back of my mind," she said.
"When we bought the franchise we knew we wanted to put it in a neighborhood with lots of children and lots of action."
Iuliano said she was impressed that Jacksonville-based property owners Nackashi & Nackashi LLC bought and want to revive the 77-year-old plaza that was once the home of Piner's Lock & Safe, which continues to operate by driving to customers who need its services.
The Milkstar storefront is the former Foliahom, a plant retailer that moved to 1917 Hendricks Ave.
"When this opportunity finally became available, we dove right in," Iuliano said.
Milkster.com says it has 12 locations open or coming soon, including three in Florida in Jacksonville, Clearwater and Lakeland.
Iuliano said after the store is established, she and her husband might look at other areas of town.
Milkster.com says Milkster Nitrogen Creamery, also known as Nice Modern Creamery, uses liquid nitrogen to custom-make every order of "nicecream" while a customer waits.
"This provides a super smooth texture while eliminating the need for extra preservatives" and emulsifiers, the website says.
It explains that liquid nitrogen "is nitrogen (which makes up 78% of our atmosphere) in a liquid state."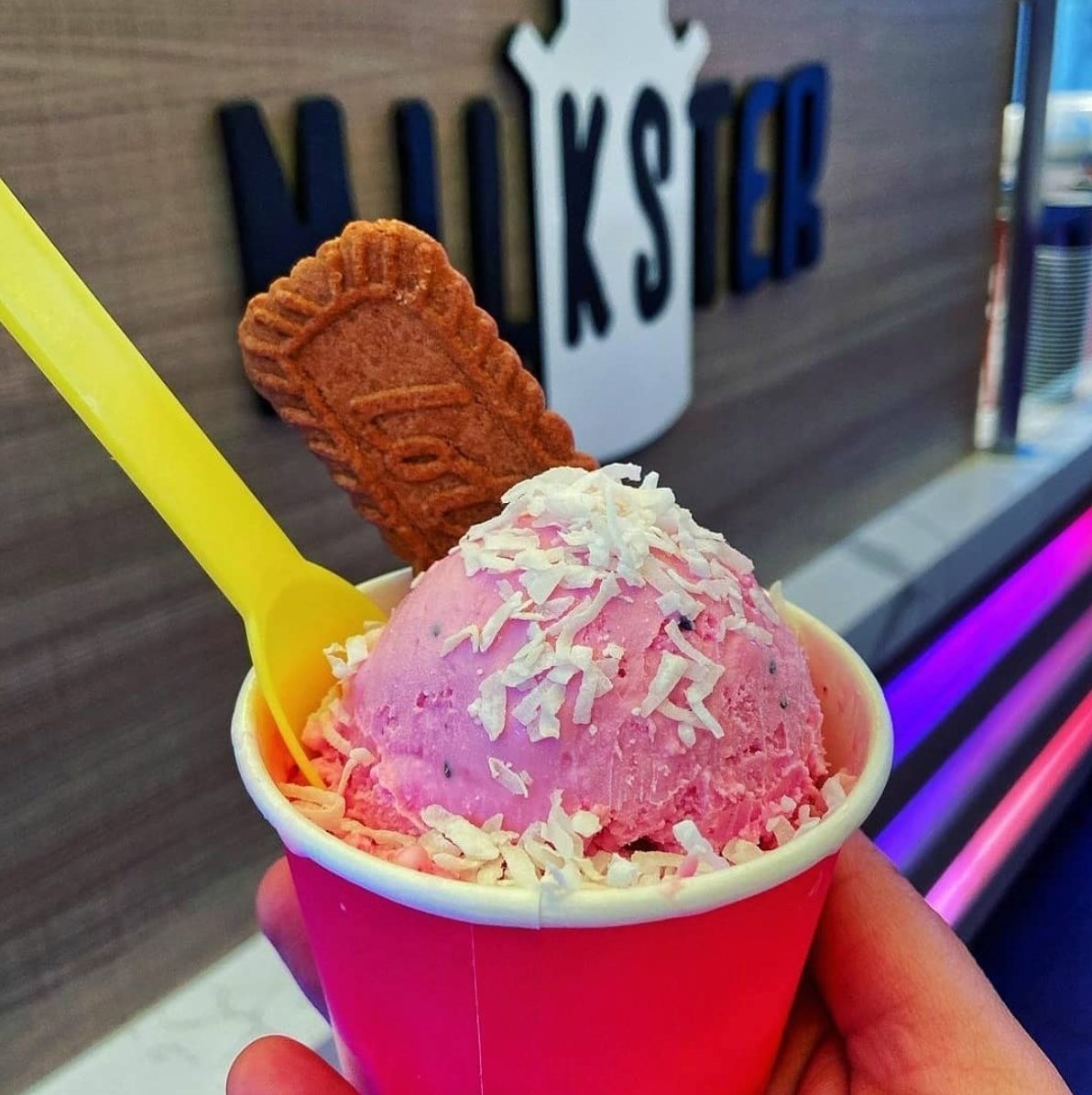 "It is -321 degrees and is obviously very cold. Using liquid nitrogen to make ice cream minimizes the size of ice crystals and results in a much creamier 'nicecream.'"
It says it also tries to use premium local ingredients when possible.
Flavors include Oreos Cookies 'N Cream; Ferrero Rocher; Home-Cooked Salted Caramel; Fresh Strawberry; Rich Truffle Chocolate; Biscoff Voyage; Madagascar Vanilla Bean; Cookie Dough; Almond Delight Vegan; Fresh Mint; Nutella; and Pumpkin.
To order, a customer selects a cup, decides on a base, such as vanilla or chocolate, and the recipe or custom ingredients.
A Milkster employee then freezes it into ice cream using liquid nitrogen.
It takes about 20 seconds to freeze and then the customer can add toppings. There also are flavor syringes to inject fillings such as caramel, chocolate and hazelnut.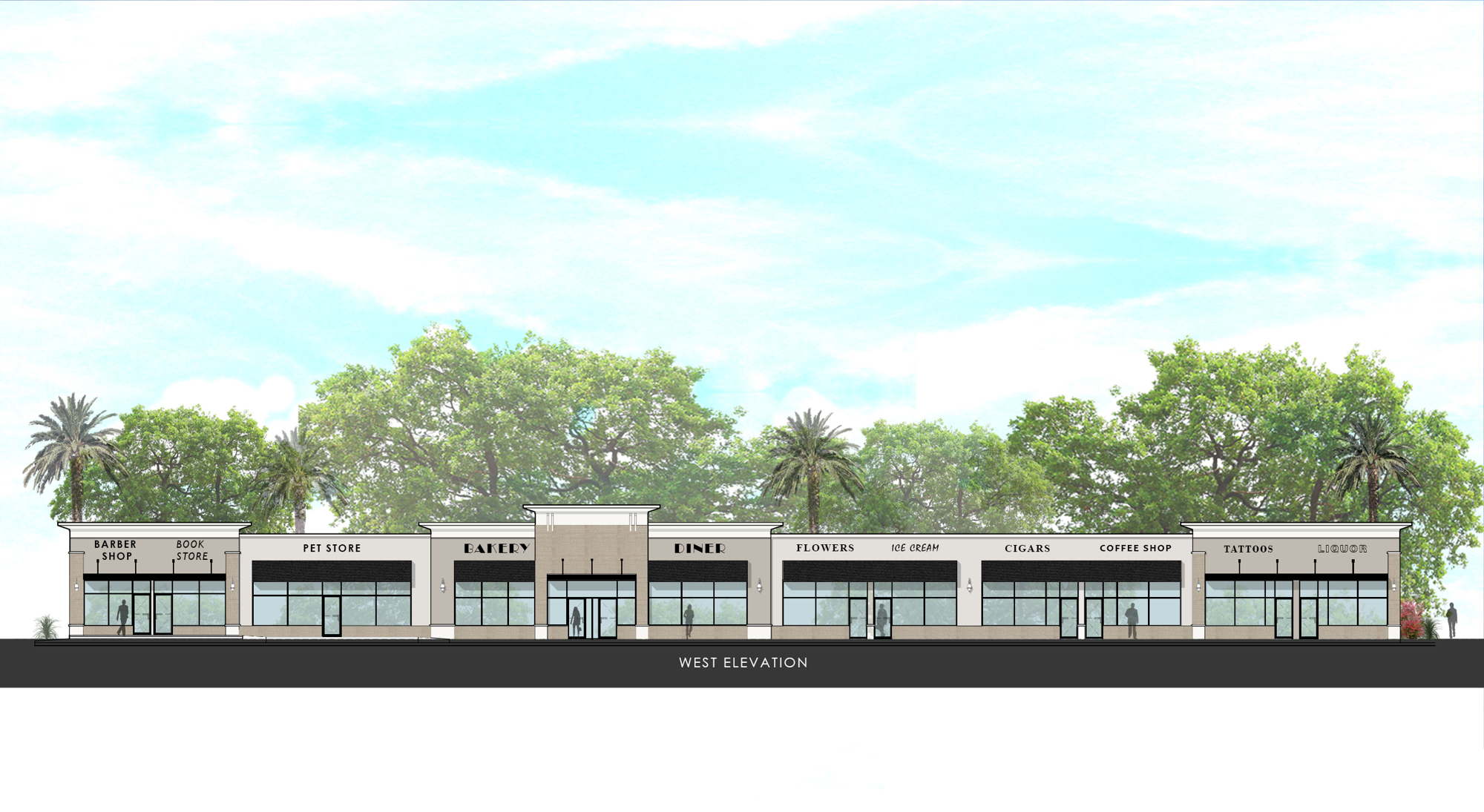 Milkster offers cups, freshly made waffle cones and minipies. It also has coffee that can be added to the ice cream or to drink.
The ice cream is 15% butterfat and the lack of air makes it creamier. Iuliano also offers vegan options. 
Iuliano said the Miramar Plaza location will have indoor seating and a walk-up window.
It also will offer an event area for birthday parties and other gatherings. She said she wants to let local businesses know they can use it for employee meetings.
The Facebook page is Milkster Nitrogen Creamery Jacksonville.