Clay County is considering incentives for a $219 million advanced manufacturing plant that makes roofing products.
The county's project summary does not detail the total value of the incentives, but they could be more than $1.72 million.
County and St. Johns River Water Management District records show IKO Industries anticipates the private capital investment and the creation of 70 jobs that pay at least 101% of the average Clay County wage of $42,564.
The 690,000-square-foot plant is planned on 81.2 acres along U.S. 301 in northwest Clay County about 10 miles south of Interstate 10.
IKO Industries is a 71-year-old Toronto-based maker of roofing, waterproofing and insulation products for the residential and commercial markets.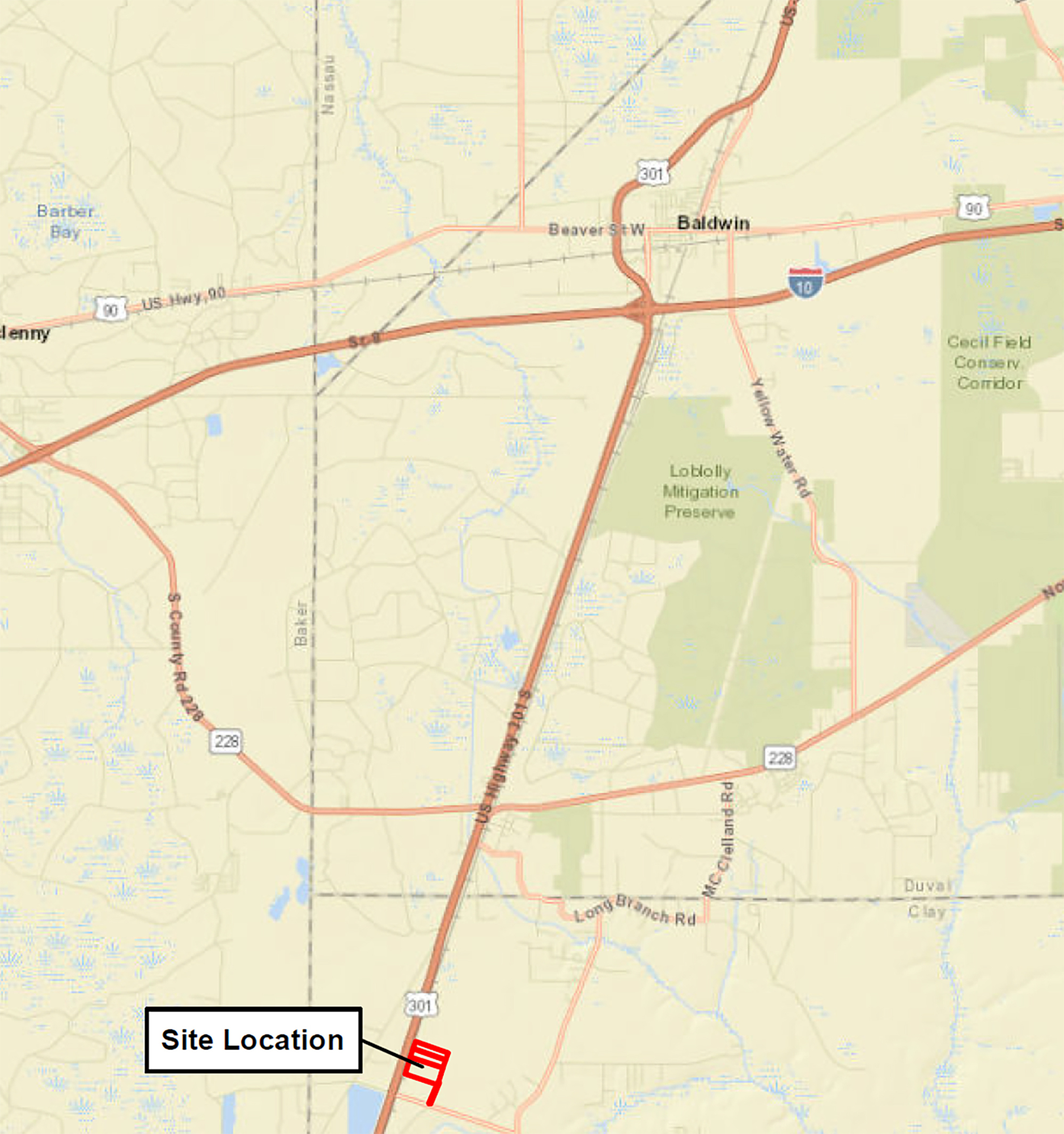 Derek Fee, manager of corporate communications for IKO Group of Companies, said by email Nov. 21 there was not a lot to say yet.
"At the present time, it's my understanding that we have not concluded any negotiations related to the construction of a site in Clay County," Fee said.
"As a result, it's likely premature to discuss the subject in any detail. If, as we hope, things do come to a favorable conclusion to the negotiations, I'd be happy to talk to you about it at that point."
The Clay County Board of County Commissioners is scheduled to review an incentives request for the facility, called Project Gator, to provide an economic development grant and a tangible personal property capital investment grant.
The board meets at 4 p.m. Nov. 22.
A conceptual site plan for IKO South shows a 306,476-square-foot ISO (insulation) board manufacturing facility and office, a 265,381-square-foot shingles manufacturing facility, a 102,805-square-foot ice and water manufacturing facility and a 21,184-square-foot processing building next to a granule unloading area.
A grant summary breaks down IKO's $219 million project as $91 million for new construction and $218 million in machinery and equipment.
It says 80 new full-time jobs will be created at an average annual wage, without benefits, of $51,502 to $55,333. To win the grant, 70 must pay at least 101% of the Clay County average wage.
No grant total was detailed. The incentive would be rescored each year to determine eligibility. 
Potential incentives value
A Clay County Development of Economic and Development Services report to the county commissioners says a development agreement would be presented to the board and to the recipient once the improvements and tangible property are added and the tax roll and employment requirements are met.
The department recommends an economic development grant equal to 75% of the county millage rate paid on the improved property value for 10 years followed by 50% for five years. 
It recommends the tangible personal property grant for 50% of the county ad valorem personal property tax on the capital investment for three years.
In summary:
The economic development grant: The grant targets commercial projects and is based on the actual value added to the tax rolls by the property appraiser. It also requires the company to create and maintain at least 10 full-time jobs for the entire tax year for which a grant is sought.
Project Gator would qualify for a grant representing 75% of the county millage rate paid each year for 10 years and then 50% for another five years. In this case, if the $219 million capital results in annual ad valorem taxes of $172,000, Project Gator would be entitled to receive 75% – or $129,000 – a year for the first 10 years and 50% – or $86,000 – for the following five. That totals $1.72 million.
The tangible personal property capital investment grant: The grant requires that companies add at least $1 million of new taxable value consisting of machinery and manufacturing equipment to the Clay County personal property ad valorem tax rolls.
The company also must create and maintain at least 50 new jobs that pay at least 101% of the average county wage or at least 20 jobs that pay at least 150% of the wage.
Project Gator would qualify for a grant of 50% of the county ad valorem tangible personal property tax on the capital investment for three years. There is an annual reporting requirement for eligibility.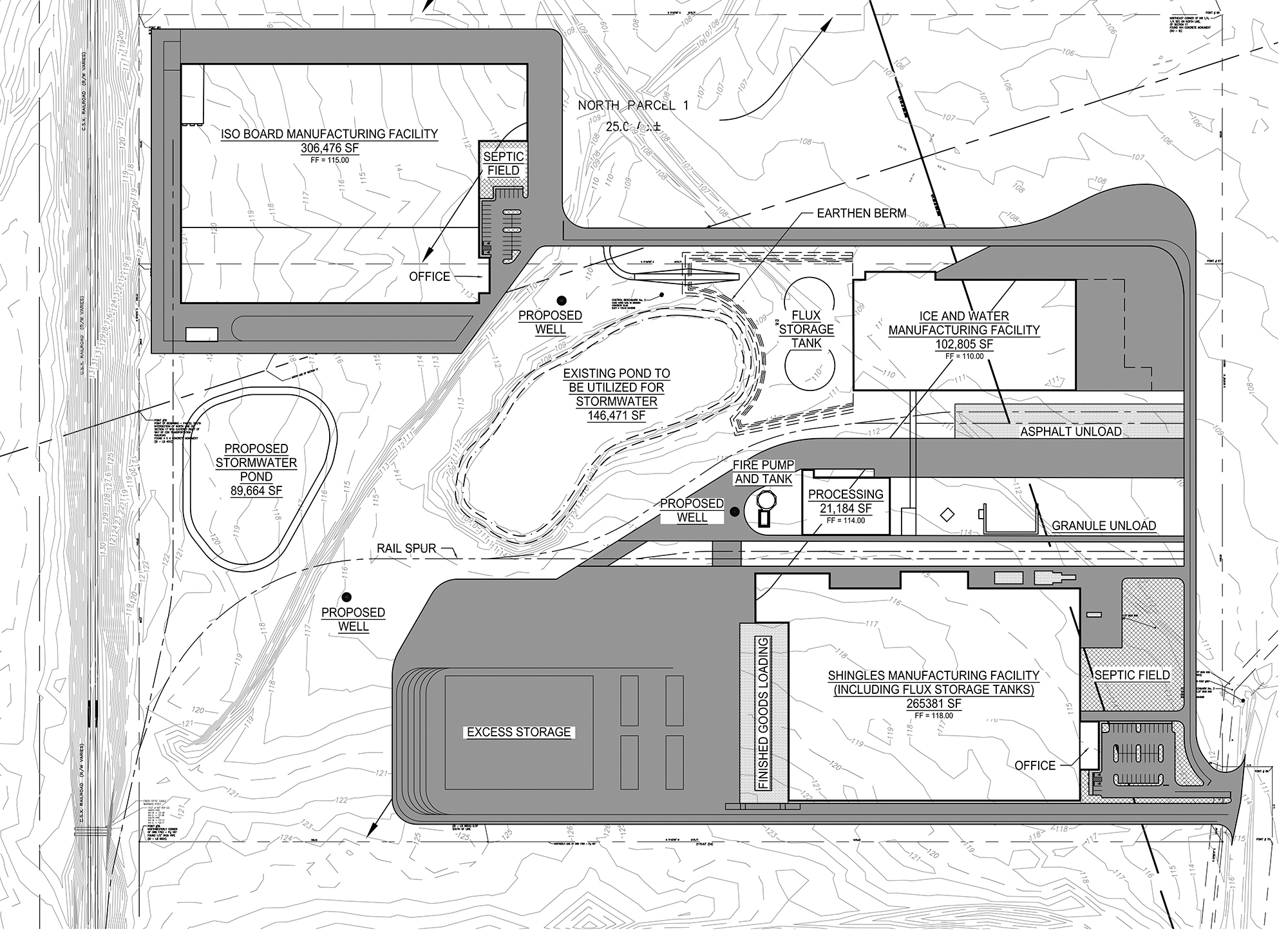 Project plans
Project plans show the complex would include the main manufacturing building, hot oil room, granule silos building, filler silo and product warehouse as well as an oxidizer plant, crushing plant and spur railways, according to the permit application.
It also includes storage, stockpile, loading and offloading areas along with roadways and utility and stormwater infrastructure.
IKO.com says the family-owned company is a worldwide leader in the roofing, waterproofing and insulation industry for residential and commercial markets.
It operates more than 35 manufacturing plants throughout North America and Europe.
IKO South in Wilmington, Delaware, is listed as the applicant and operator of the Clay County manufacturing complex. Tetra Tech Inc. is the civil engineering and environmental consultant.
IKO South Inc. registered with the state Jan. 25, 2022.
IKO.com describes the company, founded in 1951, as "a pioneer and leader in the global roofing and related products industry."
In North America, its headquarters is in Brampton, Ontario. There are 13 manufacturing plants and facilities supplying finished goods and raw materials.
In the U.S., IKO's corporate headquarters is in Wilmington.
IKO.com said it opened its first U.S.-based asphalt shingle plants in Delaware, Illinois and Ohio in 1981 and exports to about 100 countries.
Its U.S. sales and manufacturing plants are IKO Pacific Inc. in Sumas, Washington; IKO Southeast Inc. in Sylacauga, Alabama; IKO Midwest Inc. in Kankakee, Illinois; IKO Southwest in Hillsboro, Texas.
In April 2022, IKO announced the grand opening of its newest production facility in Hagerstown, Maryland. The $70 million, 460,000-square-foot facility opened with 40 employees and the possibility of expansion to meet consumer demand as the business grows.
IKO announced the plant in 2019 and it began producing in the second half of 2021.