Craig Pepin-Donat doesn't just own and run a fitness gym. 
The 62-year-old serial entrepreneur has been a gym operator and competitive bodybuilder for most of his adult life and relies on that background in the development of Crunch Fitness and its franchise system.
That includes as an author and "fitness rap star" Fitty Smallz, aka Notorious F.I.T.
The gym is at 13475 Atlantic Blvd. in the Harbour Village shopping center in Jacksonville's Intracoastal West area, and a second is planned in Regency Park. Pepin-Donat and franchise partner Chad Smith own the locations.
Pepin-Donat said the first has attracted more than 5,000 members since it opened Jan. 28, 2022. 
He said the location, previously a Stein Mart store, has done well, which he attributes to an approach that extends beyond workout machines and pumping iron.
Crunch's corporate focus is "in making serious exercise fun by fusing fitness and entertainment and pioneering a philosophy of 'No Judgments.'"
"One of the things Crunch is famous for is our trendsetting group fitness classes," Pepin-Donat said. 
He said the gym offers four types of group fitness.
All of the group fitness elements are specifically developed and defined by Crunch with regular fitness, cycling groups, yoga and a "HIITZone" that features high-intensity interval training classes and boxing classes.
The group fitness classes are created by Crunch and include instructors who are nationally certified. All Crunch classes are accredited with three of the top fitness certification bodies in the world, he said.
"When people hear that, they can't quite grasp it until they go out and they see the depth and the breadth of energy and time and money that we put into that. That's a very costly venture and most gyms can't do it," Pepin-Donat said.
It cost about $3.2 million to build and equip the 34,000-square-foot gym, Pepin-Donat said.
He said opening might have seemed a bit risky. It was an unpredictable situation considering the coronavirus pandemic that began in March 2020.
"A lot of gyms went under," he said. 
The Crunch opening also came at a fortuitous time.
"People were tired of being cooped up, tired of being controlled to some extent, tired of wearing masks, tired of not being able to live their life and it contributed quite a bit to an unhealthy lifestyle."
Pepin-Donat said Crunch did not lose a large part of its member base during the pandemic.
"While other fitness companies were going out of business, our member base increased," he said.
He said that Crunch knew that during the shutdown, people were mostly inactive and ate and drank more they typically would. They would be craving human interaction "and more importantly, fun."
"In business, you have to make calculated risks and obviously it's paid off."
The Atlantic Boulevard location offers monthly memberships starting at $9.99 up to $21.99 and $29.99 for more benefits.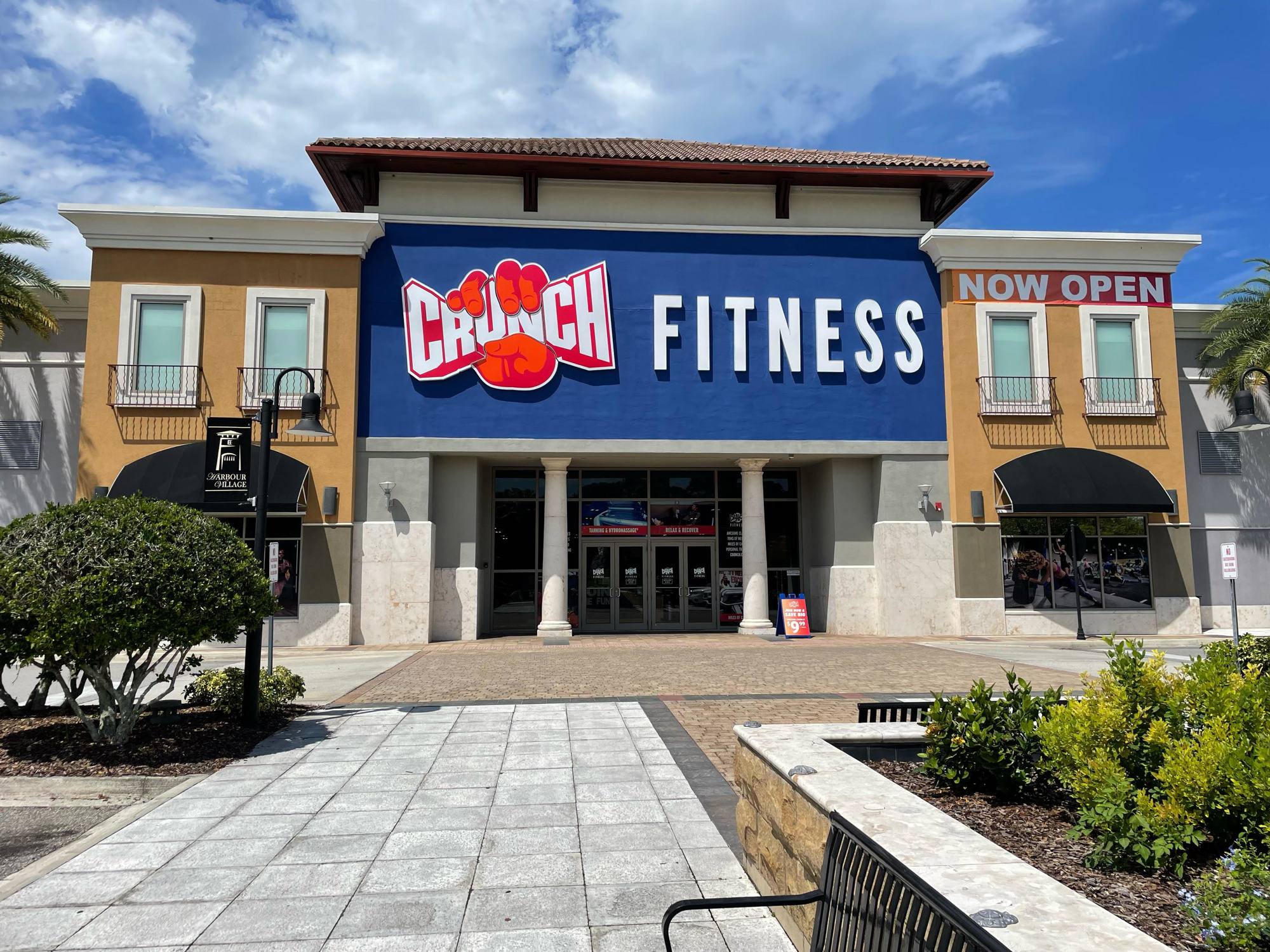 Pepin-Donat said the systems are important.
"If you want to be great at customer service and cleanliness you want to manage your own people, your own systems, your own protocol on how you do it and that's what we've been successful at,."
He declined to disclose revenue.
He and Smith plan a second Jacksonville location to open in the first quarter of 2023 at 9400 Atlantic Blvd. in the Regency Park shopping center.
The city is reviewing a permit application for an estimated $950,000 build-out of an almost 24,000-square-foot space in a corner near Elevate Life Church.
Pepin-Donat estimates the total build-out at $1.5 million as well as adding more than $1 million in equipment.
"There will be many more Crunch gyms in Jacksonville," Pepin-Donat said.
Bodybuilder, author and "fitness rap star"
Pepin-Donat said he grew up mostly in the South Orange and West Orange areas of New Jersey, moving to New York City when he was 19.
He said he started in the industry at $3.50 an hour in 1981 as a personal trainer in New York City. 
In 1987, New York Health & Racquet Club recruited him as sales director, promoted him to vice president and, at 29, appointed him in 1990 as the youngest president in the company's history.
His biography summarizes the next decades:
In March 1995, he was recruited as president of 24 Hour Nautilus, a 32-club chain in Northern California. He led growth to more than 96 locations in six states. 
In 1999, he was promoted to executive vice president of sales and marketing including brand development for more than 430 locations in 11 countries.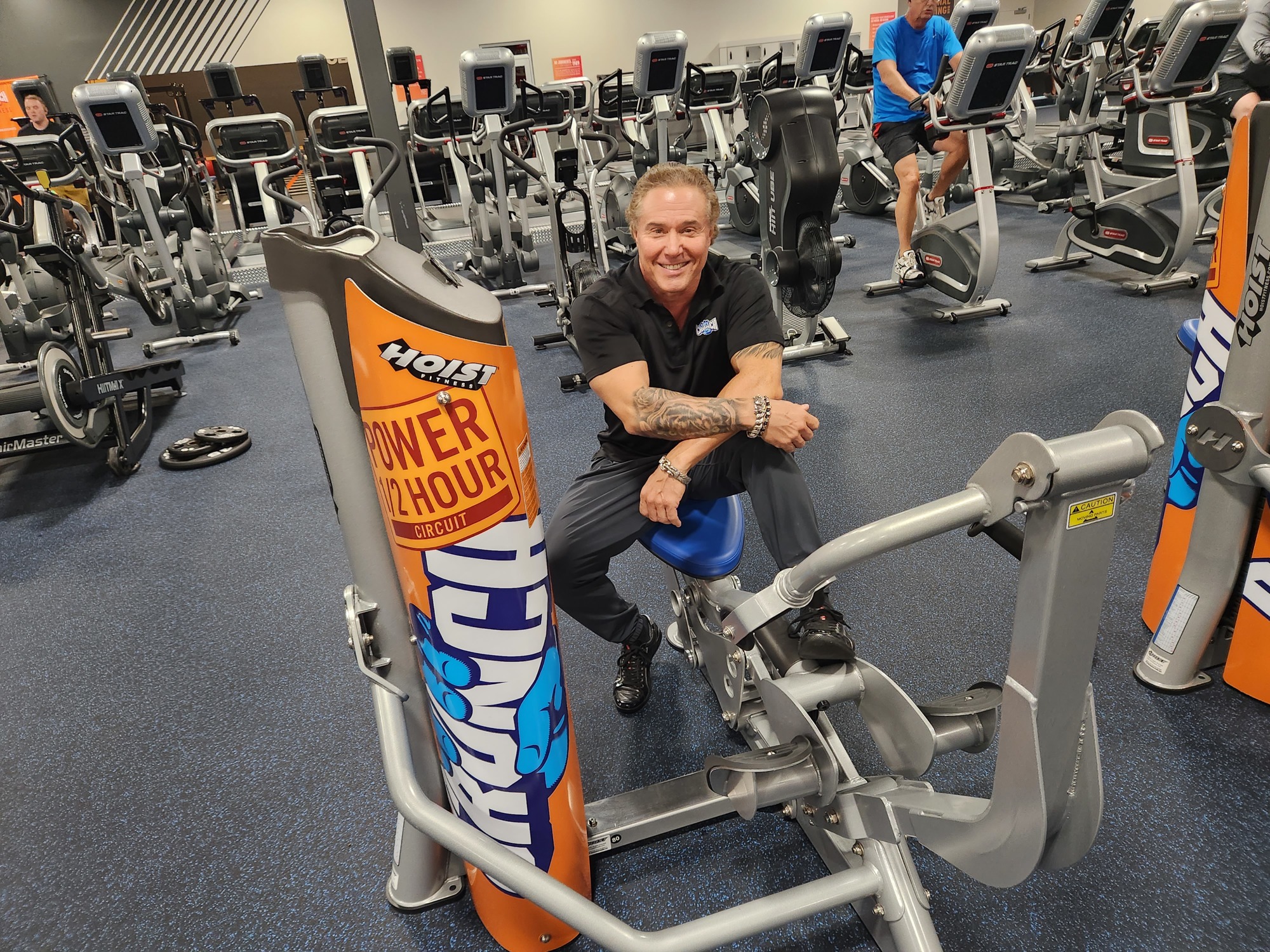 He also negotiated and managed talent contracts for company spokespeople including Cindy Crawford, Magic Johnson and Pamela Anderson. And he developed photo shoots for TV commercials in the U.S., Europe and Asia.
In 2002, he resigned from 24 Hour Fitness. which was renamed from Nautilus.
He acquired a gym with favorable terms from 24 Hour Fitness in Orange Park as part of his severance package. He sold it to a regional competitor in 2004, and he and his wife, Lisa, decided to stay in Jacksonville.
In 2007, he wrote his first book, The Big Fat Health and Fitness Lie, and founded The Fit Advocate web-based platform. 
He also founded The International Health and Fitness Symposium. Through that, he developed an audio-based program and e-book, The People's Guide to Health, Happiness and Longevity.
In 2008, he developed a partnership with dotFIT, an online platform for consumers, fitness clubs, personal trainers, fitness professionals and brands. He was a partner and chief marketing officer.
While Crunch has been in business more than 30 years, Pepin-Donat and his partners co-founded Crunch Franchise in 2009 to build the franchise model.
He is the executive vice president. His office and the National Training Center are based at the Harbour Village location.
Pepin-Donat authored, developed and maintains the operational and educational platforms used to teach franchisees and their team members how to operate the Crunch model. 
It has grown to more than 400 locations with more than 2 million members.
The journey coincides with a competitive bodybuilding career that brought him multiple awards and honors.
Pepin-Donat's LinkedIn profile shows he is an International Federation of Bodybuilding and Fitness professional athlete with 29 amateur championships to his credit. 
He earned his pro card by winning eight national titles. He is a crossover champion winning both Physique and Classic Physique titles as a professional and says he has won more combined amateur and pro Masters Championships than anyone in history.
Separate from Crunch, Pepin-Donat also recorded "fitness rap" music for several years under the name "Fitty Smallz." 
Known as America's only "Fitness Rap Star," Fitty released four original singles and music videos, including Hamburger Fries & Shake, Muffin Top, Gluteus Maximus and Thunda Thighs, which are at www.YouTube.com/Fitty
Smallz or www.FittySmallz.com
"One of my many adventures in life was to connect fitness, fun and music through my record label Notorious F.I.T. Productions," he said.
"I started out doing parodies and it evolved into writing original songs, and producing high production value music videos with people like MMA star Chuck Liddell and Whitney Way Thore of My Big Fat Fabulous Life."
He said the concept was based on humor and the celebration and acceptance of all body types.
"As an amateur and IFBB Pro Physique athlete, I also competed as Fitty Smallz, which is my alter ego personality where anything is possible," said Pepin-Donat.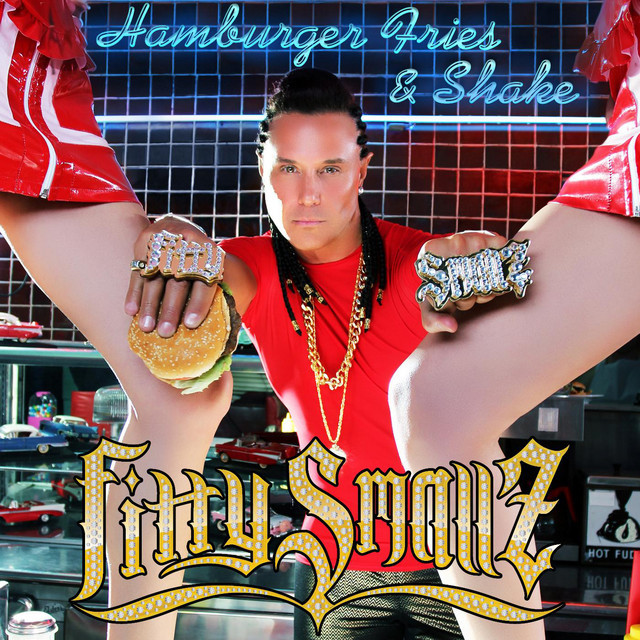 He said Fitty Smallz is a personal project and persona he invented as an inspirational character for his music and music videos.
Pepin-Donat launched his first original song cover, Hamburger Fries & Shake, in 2014 at age 54. He followed up with three more, culminating with Thunda Thighs in 2017.
He performed and recorded from 2013 to 2018.
Pepin-Donat has not performed since then because of business responsibilities, "although I'm always threatening to come back."
"The years of making original music and performing were probably part of me wanting to a rock star to my daughters," who he tried to get involved and they sang onstage. 
"Some of the best years of my life."
While it is unconnected with the gym business, Pepin-Donat goes by "Craig or Fitty."
The business also led to a family life. He met his wife, Elisabeth, 30 years ago at one of his gyms. 
He was president of the New York Health & Racquet Club in New York in 1992 and she was a swimsuit and lingerie model, having won the Coppertone model search.
She worked at one of the gyms as an administrative assistant so she could have access to use the facility.
Pepin-Donat said he asked her out when he had his marketing vice president request her to show her book for a commercial they were shooting with Olympic gold medalist Mark Spitz. 
She got the job, but Pepin-Donat had to "stay close and manage the entire shoot" to keep an eye on Spitz.
The Pepin-Donats have been married since 1995. Their daughters are Siena, 18, and Capri, 15.
'Dynamic in leadership'
Smith, co-owner of the Crunch gym, has known Pepin-Donat for six years.
"He's very dynamic in leadership," Smith said. "He has the fitness industry experience."
Pepin-Donat said Smith is one of Crunch's top franchisees. Smith is a partner in an Orange Park Crunch Fitness location.
"Since I also manage the operations for our franchise company, it made sense to partner with a franchisee who had management skills and operational infrastructure for managing our model."
Smith said Pepin-Donat has written and published books about the fitness industry and how to be a successful entrepreneur. 
That's why Smith said he didn't hesitate to join him in the partnership.
"We have the same vision in what we want in the Crunch brand. There's a lot of trust there," Smith said.