The Vestcor Companies is starting to build-out its new San Marco headquarters.
The city issued a permit Sept. 7 for Urban Partners Construction LLC to make interior renovations for Vestcor at 1649 Atlantic Blvd. at a project cost of $750,000.
Ryan Hoover, president of TVC Development Inc., part of The Vestcor Companies, said Aug. 8 that he estimates the total project will cost $1.2 million.
Urban Partners Construction will remodel the two-story, 6,553-square-foot building, which Vestcor bought in December 2021.
Group 4 Design Inc. is the architect.
Hoover expects Jacksonville-based Vestcor will move in early 2023. 
Vestcor will relocate its 22 employees from space it leases at 3030 Hartley Road, Suite 310, in Concorde Office Park at Hartley Road and San Jose Boulevard.
The company has occupied that space since the late 1980s.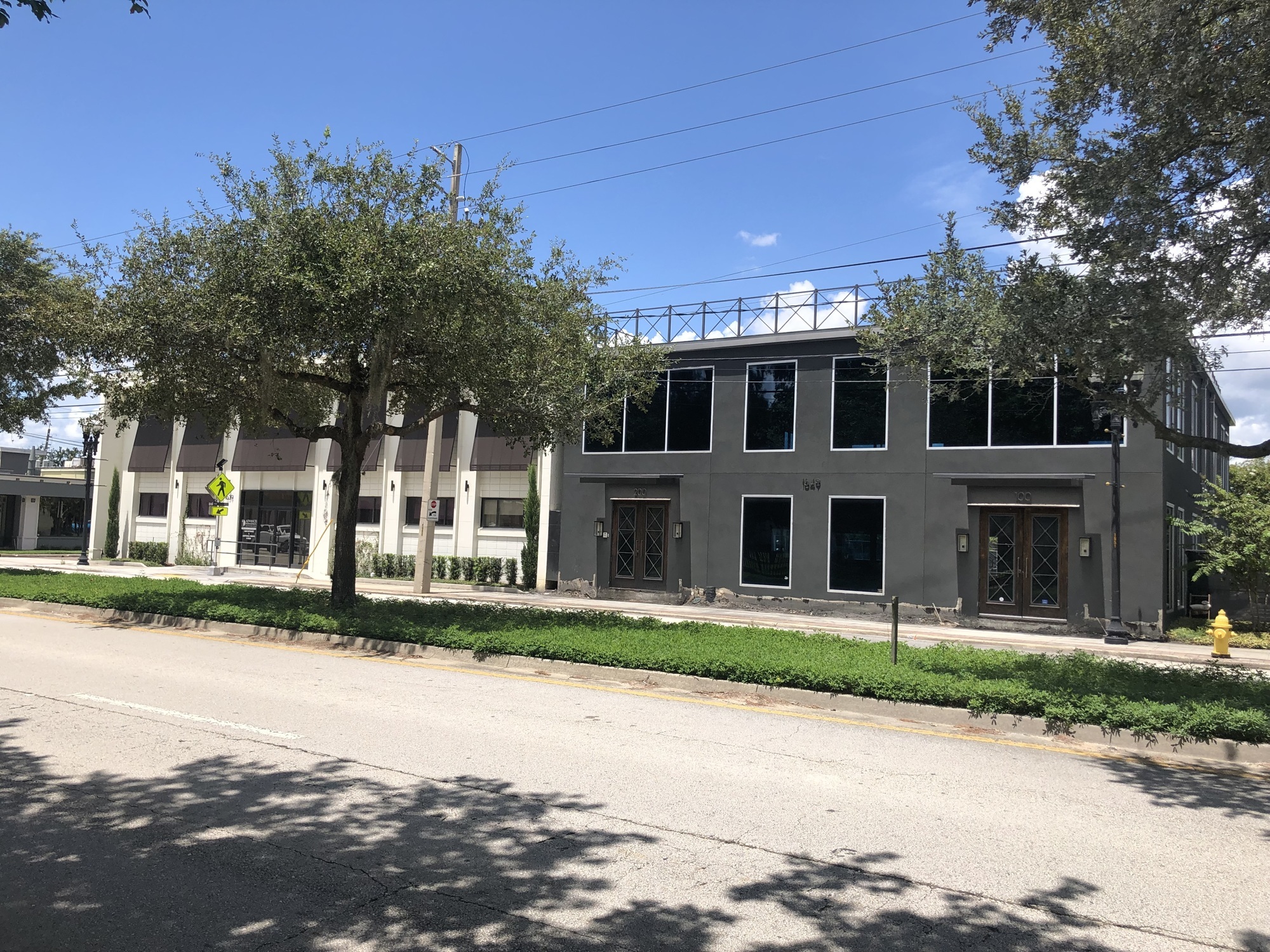 "San Marco was a logical spot for us for its proximity to Downtown and the easy access to 95," Hoover said, referring to the Interstate 95 access.
VC 1649 Atlantic LLC, affiliated with TVC Development Inc., bought the property.
Hoover said upon the purchase that Vestcor had been looking for new space in or closer to Downtown, "and this location was the perfect fit for us."
Rubin Companies of Jacksonville sold the two-story properties at 1639 and 1649 Atlantic Blvd. for a combined $5.65 million to Vestcor.
The two buildings share a 40-space parking lot.
Hoover said 1639 Atlantic Blvd. has a long-term lease. Advanced Dermatology and Cosmetic Surgery occupies the building.
The 1649 Atlantic Blvd. building comprises a 3,305-square-foot ground floor and 3,248-square-foot second floor.
"The building was the perfect size and had the necessary parking, which isn't easy to find," Hoover said.
He said the exterior recently was upgraded so Vestcor has not made plans for it yet.
The properties are accessible from I-95 from Atlantic Boulevard.
The buildings are about two blocks from the East San Marco shopping center, which is across Hendricks Avenue from the historic San Marco Square shopping district.
Hoover said the property's proximity to I-95 and its walking distance to San Marco Square "was a huge plus."
John Rood founded The Vestcor Companies in 1983. It has grown to become one of Florida's largest developers of multifamily communities. 
Hoover said Vestcor started in a single-family home in San Marco in 1983, less than a quarter-mile from the new location.
In recent years, Vestcor has been developing The Lofts workforce housing apartment projects Downtown and in other areas, including one planned at Philips Highway and St. Augustine Road, not far from San Marco.