City design reviewers signed off on JWB Real Estate Capital LLC's proposed 175-unit, 18-building apartment community in the Downtown Cathedral District.
The Downtown Development Review Board voted 5-0 on Sept. 8 to grant final approval for the exterior look of the multifamily Cathedral Commons planned on 2.08 acres.
The site combines multiple parcels bisected by East Duval Street and bounded to the north by Church and Duval streets; to the east by Catherine Street; to the south by Duval and Newnan streets; and to the west by Washington Street. 
JWB contracted Studio 9 Architecture to design three-story buildings in five architectural styles, each unit with a terrace or balcony.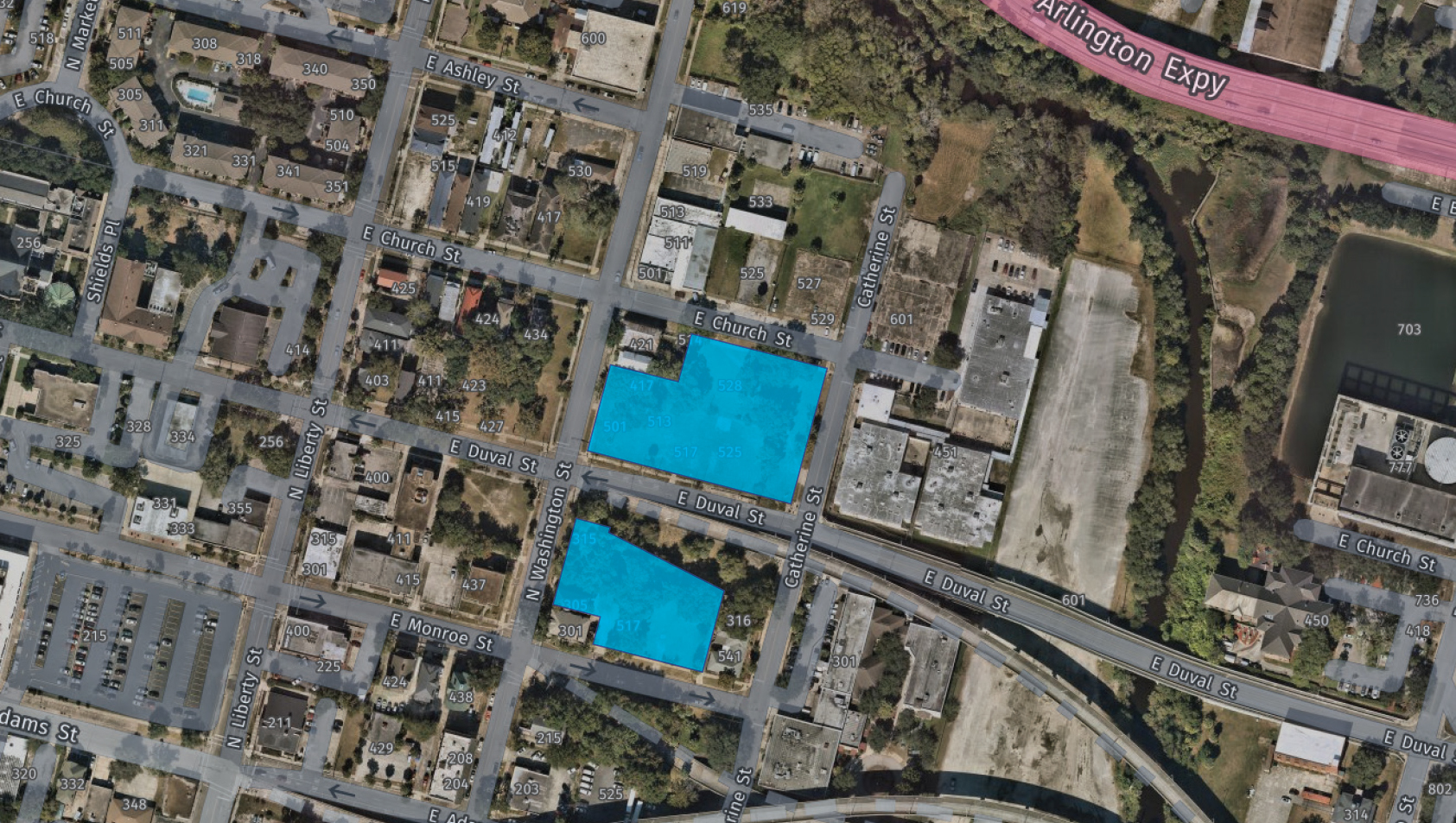 The review board also granted a code deviation that allows the JWB team to reduce the floor height requirement above grade from a minimum of 3 feet to an average of 2 feet. 
The team includes Jacksonville-based civil engineering firm Kimley-Horn and Associates Inc. and construction manager Opus Group, also of Jacksonville.
According to the DDRB staff report released Sept. 1, varying slopes on the project parcels make it difficult for each building to meet a uniform height above the ground.
Opus Group told the board that the deviation will allow the apartment buildings to meet the federal Fair Housing Act requirements for ADA accessibility without sacrificing aesthetics.
Board Chair Matt Brockelman thanked JWB for working with residents and the neighborhood group Cathedral District-Jax Inc. on matching its design with historic and existing architecture.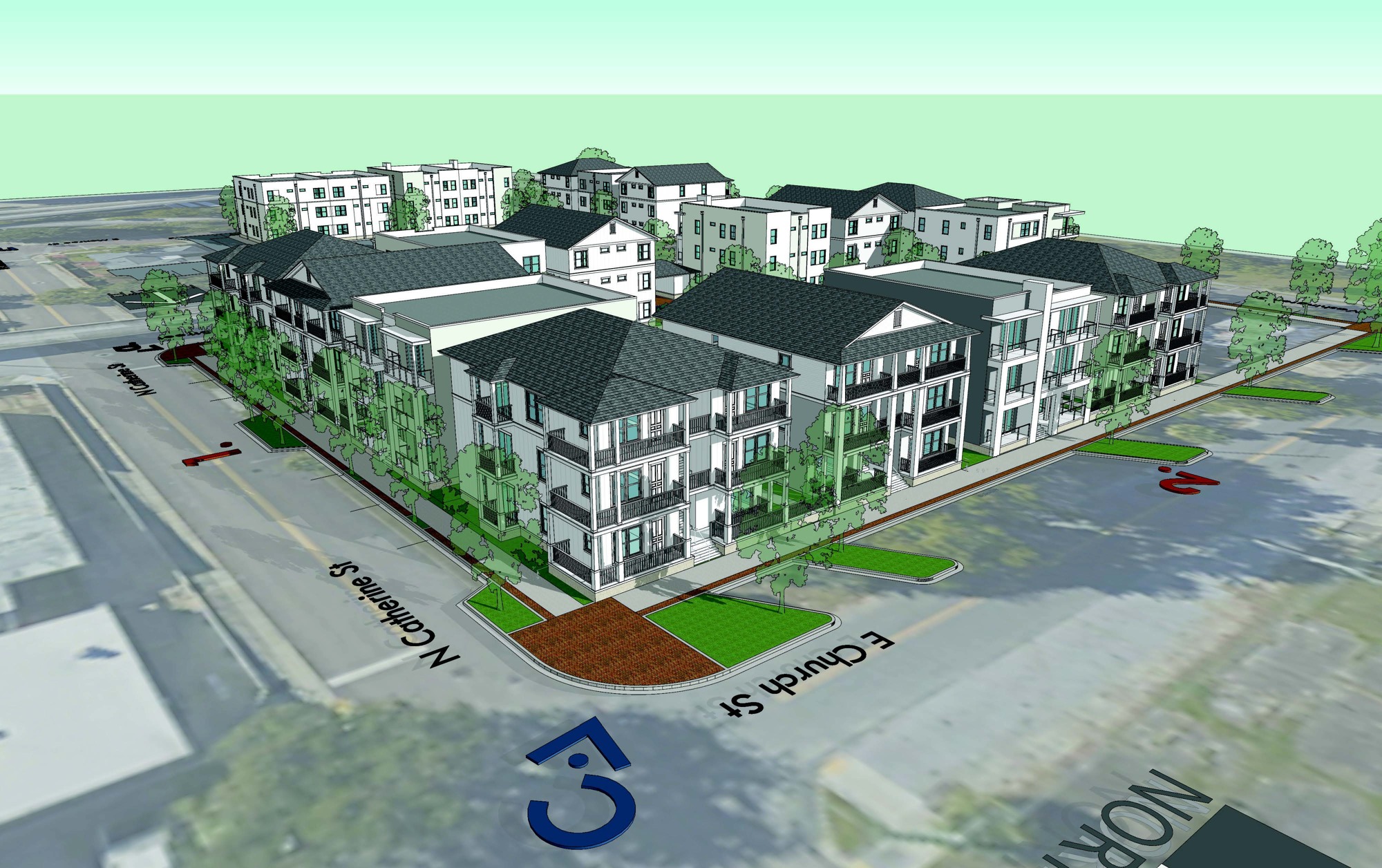 Three board members recused themselves from the vote because of their work on the Cathedral Commons project or with other JWB projects. 
Craig Davisson is working on the project through Studio 9; Bill Schilling is employed by Kimley-Horn; and Joseph Loretta, operations manager at engineering firm Halff Associates Inc., has worked on other JWB developments.
Board member Christian Harden was absent for the vote.
Duval County property records show JWB bought the project parcels through FITOZ LLC from October 2020 through September 2021.
JWB is controlled by President Alex Sifakis, co-founder and CEO Gregg Cohen, CFO Adam Rigel and COO Adam Eiseman.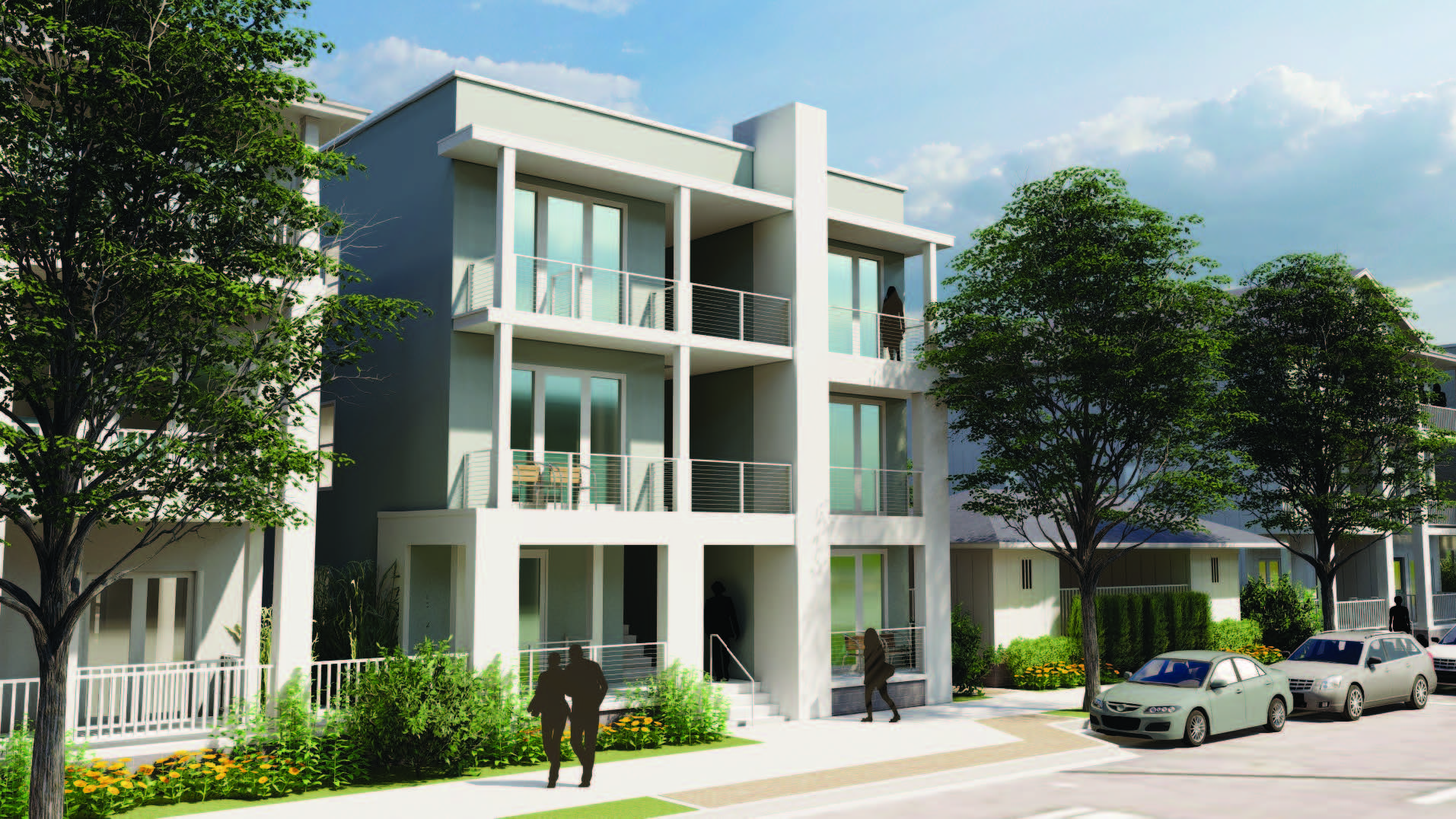 The company is developing 2,300 single-family homes and about 1,000 multifamily units in Northeast Florida
A substantial piece of JWB's business is rehabbing existing, underused houses in underserved markets. 
Cathedral Commons will add to JWB's real estate portfolio Downtown.
Since August 2020, Sifakis has led JWB's focus on adaptive reuse in Downtown's North Core and construction plans in LaVilla.