Behind the power of the NFL, the Jacksonville Jaguars cracked Forbes magazine's list of 50 most valuable sports franchises in the world.
The Jaguars ranked 44th with a value of $3.48 billion, according to the magazine's annual ranking published Sept. 8. The value has grown 67% over five years, it said.
It's not a surprise because 30 of the NFL's 32 teams made this year's list as money keeps pouring in.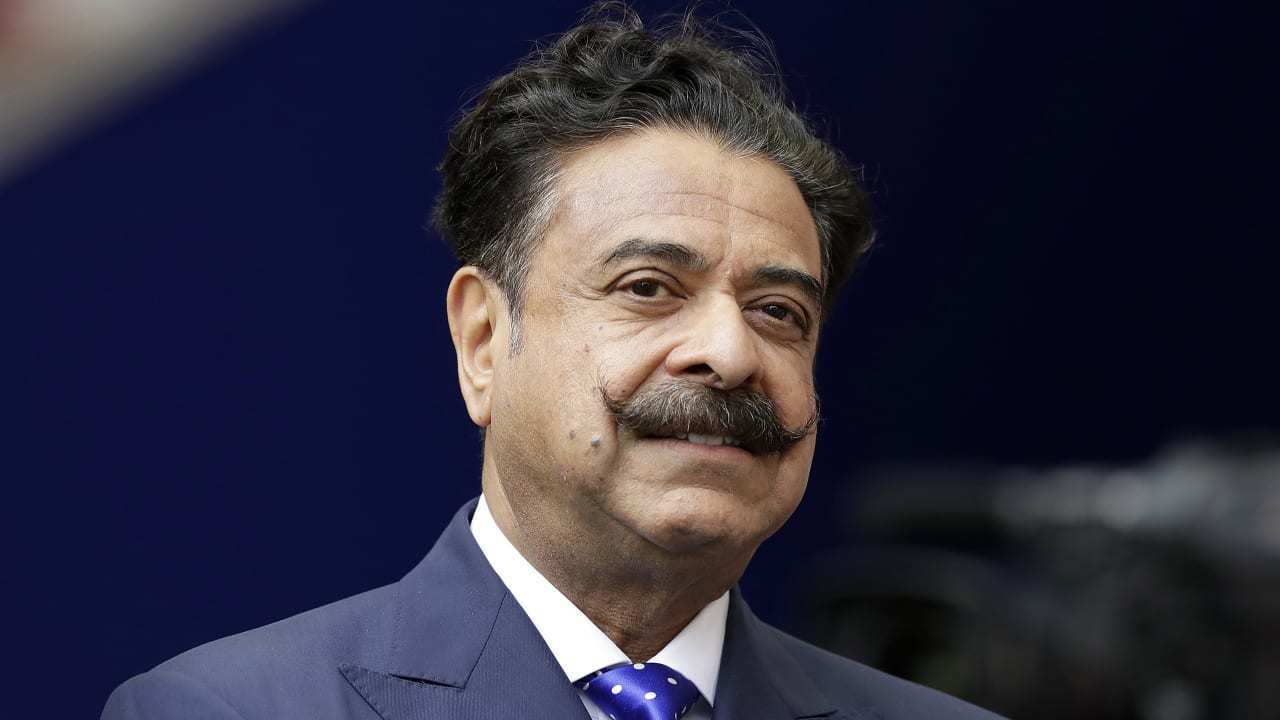 Forbes said NFL teams are benefiting from the biggest media deal in sports, worth $112 billion over the next 10 years.
The magazine said the August sale of the Denver Broncos for $4.65 billion confirms the value of NFL franchises.
That tops the next biggest sports team deal, the $3.2 billion 2019 sale of the NBA's Brooklyn Nets, it said.
The Forbes list included seven NBA teams, eight European soccer teams and five Major League Baseball franchises.
The team values were based on the enterprise value of the franchise and do not include a team's stake in other assets like regional sports networks or real estate projects.
In a separate ranking in January, Forbes said Jaguars owner Shad Khan's sports holdings have a total value of $4.8 billion, the 12th largest in the world.
His other sports holdings include English soccer team Fulham FC and a stake in professional wrestling organization All Elite Wrestling.
Forbes estimated Khan's personal fortune at $8.1 billion.
CSX train crews closer to full staffing
As CSX Corp. continues to rebuild its train crews from the "zombie apocalypse," CEO Jim Foote said the Jacksonville-based company is closer to fully staffing its trains.
CSX has more than 6,800 train and engine employees, and Foote expects to reach its full staffing level of 7,000 by the end of the year.
"The only thing that could impact us not achieving that number is another kind of crazy variant that would cause the number of employees to be off with COVID," he said Sept. 7 at the Cowen Global Transportation and Sustainable Mobility Conference.
However, Foote was not asked and did not discuss ongoing negotiations between major railroads and unions. The railroads are facing a potential strike beginning Sept. 16 if agreements are not reached.
Foote said CSX's rail operations were running very well in 2019 and into early 2020.
"We fully expected those trends would not only continue but the overall performance of the company would continue to improve," he said.
CSX furloughed employees when the coronavirus pandemic shut down some operations and expected to bring them back when conditions returned to normal.
"We did not anticipate the lingering effects of the pandemic on our workforce," Foote said.
Some employees decided not to return, making it difficult to service customers when the economy began to recover.
"We were out there fighting the zombie apocalypse every single day trying to figure out how to keep things moving," Foote said.
He believes CSX's ability to serve its customers is recovering well now.
"We're gradually, gradually improving," he said. 
"It's a grind. It's been really tough. But we're continuing to show progress."
Looking forward, Foote is concerned about slowing economic growth as the Federal Reserve Board raises interest rates to combat inflation.
However, there continues to be a high demand for freight transportation, he said.
"Every customer I speak to says, 'yeah, same thing.' They're trying to slow economic growth," he said.
"And then they go like 'Jim, I want you to move more freight.'"
It makes sense that freight demand remains high because consumers continue to spend despite high inflation.
"It's amazing what a steak costs these days, but you can't get in a restaurant," Foote said.
"We're still anticipating that we're going to have a reasonably good end of the year with consumers sitting on how many trillion dollars in cash?"
Foote said as CSX reaches full capacity by the end of the year, as he expects, the company will have a better idea of what freight demand will be. But it's difficult to make forecasts now.
"History is not giving us a lot of help in trying to see through the fog," he said.
State Farm buying 15% of ADT
One of Jacksonville's largest employers is getting a significant investment from a company that used to be one of Jacksonville's largest employers.
Home security company ADT Inc. and insurance company State Farm announced an agreement Sept. 6 for State Farm to buy $1.2 billion in ADT stock, giving State Farm a 15% stake in the company.
Boca Raton-based ADT has about 1,800 employees in Jacksonville.
State Farm had 1,160 Jacksonville employees as recently as 2014. But the Illinois-based company laid off hundreds of those workers and finally closed the Jacksonville facility in 2019.
Besides the stock purchase, State Farm is investing up to $300 million to fund technology innovation.
"This partnership gives State Farm the opportunity to provide smart home technology that takes us from our 'repair and replace' model to a 'predict and prevent' mindset," State Farm Chief Operating Officer Paul Smith said in a news release.
"These new and expanded partnerships represent another bold step forward for our company and provide ADT more avenues to grow our customer base, strengthen brand loyalty and lower customer acquisition costs," ADT Chief Executive Jim DeVries said in the release.
State Farm is buying 133.5 million shares of ADT at $9 each. As part of the deal, ADT will make a tender offer to buy back 133.5 million shares of its stock, eliminating potential dilution from State Farm's investment.
ADT went public in 2018 at $14 a share, but the stock has traded below that price since the initial public offering.
It closed at $7.21 on Sept. 2, the last trading day before the State Farm deal was announced, and rose to $8.39 on Sept. 6.
ComSovereign's top executives resign
ComSovereign Holding Corp. said Sept. 7 that Chairman and CEO Daniel Hodges and President John Howell resigned from the Dallas-based communications technology company.
The company was created in late 2019 by the merger of Jacksonville-based Drone Aviation Holding Corp. and ComSovereign Corp. Hodges was CEO of ComSovereign before the merger.
The Drone Aviation business remains headquartered in Jacksonville. That company produces aerostats and drones that support surveillance sensors and communications networks.
"The impacts of COVID, supply chain disruptions and chip shortages have created substantial challenges in achieving the Company's goals and creating shareholder value so we must refocus the business under new leadership so it can deliver on its potential," ComSovereign's board of directors said in a statement about the resignations.
The company said technology executive David Knight, who has been an adviser to ComSovereign, was appointed interim CEO. 
Knight will lead a transition team that will focus on the company's "core strength in 4G and 5G wireless connectivity solutions," ComSovereign said in a news release.
"The team continues to drastically reduce overhead costs and seeks to divest non-core assets while reshaping sales efforts and making production improvements," it said.
The release did not specify which operations are considered noncore.
Analyst upgrades NextEra Energy on renewables
NextEra Energy Inc. has made negative headlines recently, but one analyst thinks the stock market will look past that and focus on its potential in the renewable energy markets.
The Inflation Reduction Act signed by President Biden "is a gamechanger for renewables, and NextEra will be one of the biggest beneficiaries," Morgan Stanley analyst David Arcaro said in a Sept. 6 research report.
"The bill provides the strongest policy support with the longest runway that the U.S. has ever had, extending tax credits for 10 years at attractive levels with phase-downs early next decade," Arcaro said.
"With NextEra at the heart of these markets, leading the wind, solar, and storage markets in the U.S, we expect the company's pipeline to accelerate and renewable deployments to rise, with the potential to also see contracts signed further out given the solidifying demand backdrop."
Juno Beach-based NextEra is the parent of Florida Power & Light Co., which provides power to most of Florida's East Coast outside of Jacksonville.
The company attempted to buy JEA before the privatization effort for the city-owned utility was stopped in 2019.
Recently, NextEra's political lobbying activities have come under scrutiny.
"We've highlighted in the past the risk that NextEra receives a formal request for information with respect to the investigation of illegal 'ghost candidates' and other lobbying activity in Florida," Arcaro said.
 "We continue to view the probability of material economic damage as low since we believe management did not have any knowledge of improper/potentially illegal activity by its lobbyists, or by 501(c) (4) entities involved in lobbying activity."
Arcaro upgraded his rating on the stock from "equal weight" to "overweight" despite the risk of an investigation.
"A formal information request or additional negative headlines could cause volatility in the stock, but the strength of the renewables backdrop and stability of the utility with no major regulatory events on the calendar lead us to believe the stock will outperform even with this risk in the background," he said.
FIS regains top FinTech ranking
After falling behind competitor Fiserv Inc. last year, Jacksonville-based Fidelity National Information Services Inc. regained the top spot in the 2022 IDC FinTech Rankings.
Consulting firm IDC ranks technology providers on the amount of revenue they generate from financial institutions.
Fidelity National Information Services, or FIS, said it has ranked first for nine of the past 12 years.
The ranking is based on 2021 revenue. 
Wisconsin-based Fiserv did expand its financial institutions technology business in April 2022 by acquiring Jacksonville-based Finxact.