Law Day, held annually on May 1, is an event designed to celebrate the rule of law and provide an opportunity for deeper understanding of the legal profession.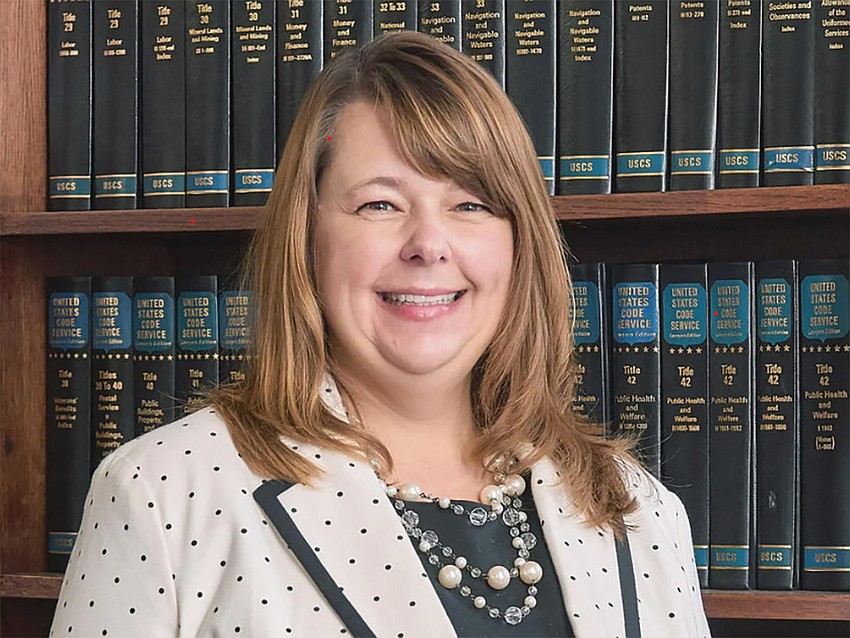 Law Day was established by President Dwight D. Eisenhower in 1958 and was codified by Congress in 1961 with a goal of engaging all citizens in understanding how the law defends liberty, justice and freedom in the United States.  
This year's theme is "Cornerstones of Democracy: Civics, Civility and Collaboration" and invites citizens to work together to confront the many challenges our society currently faces.  
In honor of Law Day and to explore this year's theme further, the Jacksonville Bar Association is sponsoring several events in our community.  
Visit the JBA website at jaxbar.org for event information and details.  
The JBA Law Luncheon is at noon May 4 at the Marriott Jacksonville Downtown.
The Liberty Bell Award recipient will also be recognized. This award was established more than 40 years ago to recognize outstanding community service provided by a nonlawyer who has contributed to the cause of justice and to the legal community.  
The JBA also is sponsoring its annual poster contest, which involves Jacksonville volunteer attorneys discussing the Law Week theme with elementary school students.
Based on these discussions, students create posters interpreting the theme. 
The posters will be displayed on the JBA website in April and we encourage all attorneys and members of the public to view the posters and vote for their favorite works of art. Awards will be presented to the winning students before the end of this school year.
The JBA and its members along with the Law Week Committee also coordinate several fundraising events.  
Law firms and other community organizations are collecting art supplies and toiletry items for Westside Elementary School and Downtown Ecumenical Services from March 20 through May 1. 
A list of items needed and a link to the project's Amazon wish list can be found on the JBA website.
Donations can also be dropped off at the JBA office at One Independent Drive, Suite 120, Jacksonville, Florida 32202.  
The JBA is sponsoring Rendezvous on the Rooftop on April 25 from 5:30 p.m. to 7:30 p.m.  This event benefits Dreams Come True, a Jacksonville nonprofit organization that grants wishes to children diagnosed with life-threatening medical conditions.  
The legal community and the public are invited to a Havana Nights Law Day Gala at 5:30 p.m. May 4 at Epping Forest Yacht Club sponsored by Edwards & Ragatz, P.A.
Donations will benefit Jacksonville Area Legal Aid.  
For tickets and more information about all of these great events, visit jaxbar.org or call 904-399-4486.
Missy Davenport is the assistant director of admissions for the Jacksonville University College of Law.