Baptist Health is starting construction on a 23,879-square-foot Baptist & Wolfson St. Augustine Emergency Room & Imaging Center at the site of the former St. Augustine Outlet Mall.
The free-standing facility will provide separate emergency services for adults and children at 461 Outlet Mall Blvd.
It is being built on 8.5 acres that Baptist Health bought in May 2021.
The project cost including design, building and construction, furniture and equipment is $28.5 million.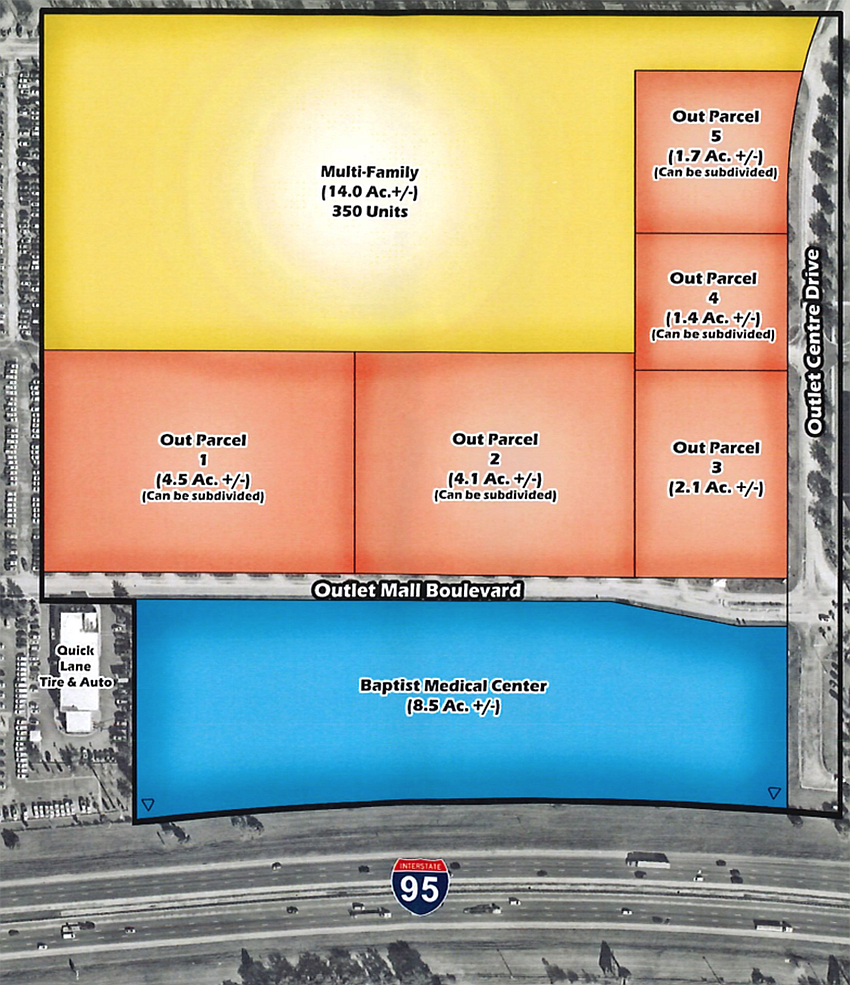 "Baptist Health has always been committed to meeting the health care needs of residents in St. Johns County and this is one important part of that strategy," said Matthew Zuino, executive vice president and chief operating officer of Baptist Health, in a news release.
When the facility opens in the spring of 2024 it will provide closer access for St. Augustine area residents to specialized pediatric care, according to the release.
The release said the emergency room will be the only state-designated pediatric trauma center in Northeast Florida.
The center will provide X-rays, ultrasounds, CT scans, mammography and bone density screenings.
The hospital bought enough land for expansion, including an additional 5,000 square feet on the south end of the emergency department as well as another 70,000 square feet for administrative and physician offices and outpatient procedural space to the north.
New York City-based developer Lightstone, through LVP St. Augustine Outlets LLC, paid $42 million for the St. Augustine Outlets property in 2006.
In 2021 it said it planned to close the mall and redevelop the site.
"The redevelopment of St. Augustine Outlets into a vibrant mix of residential, retail, dining and medical uses will revitalize this high-profile location at the doorstep of St. Augustine and spur economic development throughout St. Johns County," a Lightstone spokesperson said.