Smith Gambrell & Russell LLP and Freeborn & Peters LLP announced April 3 they completed their combination, effective April 1, creating a global Am Law 150 law firm operating under the Smith Gambrell Russell name.
The combined firm is led by Stephen M. Forte, the Smith Gambrell Russell managing partner and executive committee chair, with legacy partners of both firms serving in other key leadership roles, including on the combined firm's executive and compensation committees.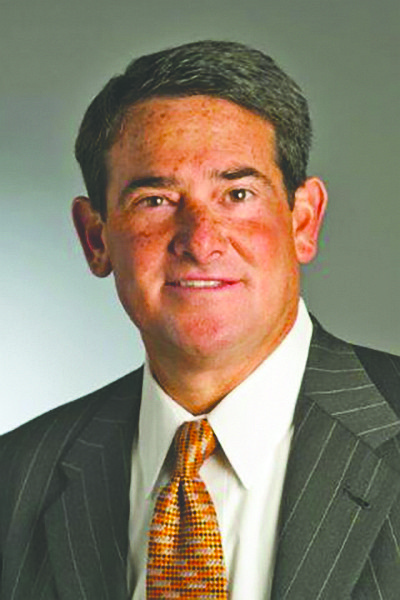 Steven Brust, managing partner of the Jacksonville office at 50 N. Laura St., will join the combined firm's compensation committee.
The legacy firms announced Jan. 24 that with a shared strategic vision and complementary high-value, top-tier markets and practice areas their respective partnerships had voted unanimously to approve the combination.
The combined firm has nearly 400 attorneys in 14 domestic and global offices. 
Based on 2022 metrics, the combined firm would have ranked about 132 on the 2022 Am Law 200.
"We have talked all along about SGR's and Freeborn's similar cultures and shared vision for accelerated, strategic growth in complementary geographic markets and practice areas," Forte said in the release. 
"This combination expands the platform both nationally and internationally for both firms and lays the groundwork for future execution of our shared strategic plan."
Smith Gambrell Russell's existing branded national and global practices, particularly corporate and other transactional disciplines, are areas that Freeborn had sought to grow. 
In addition, its domestic and global aviation finance, international transactional and intellectual property practices are complemented by the international arbitration, commercial litigation, bankruptcy and insurance and reinsurance practices that were strengths of Freeborn. 
The combination creates geographic strategies, with lawyers concentrated in markets, including Atlanta (about 140 lawyers), Chicago (about 90 lawyers), and New York (about 50 lawyers).
The combined firm also has three offices in the Florida market in Jacksonville, Miami and Tampa.
Internationally, Smith Gambrell Russell's London and Munich offices add Freeborn's commercial litigation capabilities to its current global corporate practice. 
Smith Gambrell Russell's nearly 400 attorneys provide legal counsel in more than 50 specialized practice areas, including corporate transactions, litigation, intellectual property, aviation, banking, real estate, insurance/reinsurance, construction, employment law, international, and employee benefits and executive compensation. 
Founded in 1893, it has 14 domestic and international offices, including Atlanta; Austin, Texas; Charlotte, North Carolina; Chicago; Jacksonville; London; Los Angeles; Miami; Munich; New York; Southampton, England; Springfield, Illinois; Tampa; and Washington, D.C.