Restaurateurs John Nagy and Karen Benoit Thomas are closing one restaurant as they prepare to open another.
The owners of Eleven South at 216 11th Ave. S. in Jacksonville Beach announced April 10 they will close their 3 Palms Grille at the Yards in Ponte Vedra Beach on May 1. The 3 Palms Grille is at 254 Alta Mar Drive.
They plan a June opening of City Grille and Raw Bar in the former Wine Cellar space at 1314 Prudential Drive on the Downtown Southbank.
The couple opened 3 Palms Grille seven years ago when The Yards took over the former Oak Bridge Country Club. The Yards redesigned the golf course to make room for new housing. It continues to renovate and the changes make operating 3 Palms Grille a challenge, Nagy said in a news release.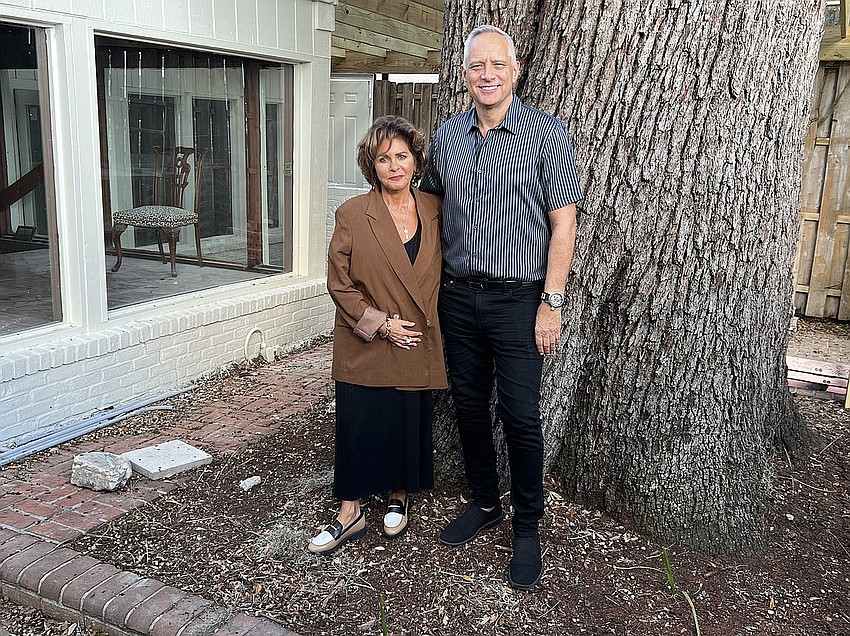 "When we opened in 2016, we quickly attracted our regulars from Eleven South and our neighbors among the residents and members in Sawgrass. We completely renovated the space from the old Oak Bridge Club and brought something fresh and new to the area," Nagy said.
"At the same time, our landlord, The Yards, was renovating all aspects of the Club in phased stages  – from tennis to golf and now pickleball. Not only has the footprint changed, but the entire landscape and experience has changed in seven years … in a good way."
The increase in the number of private parties, corporate events and fundraisers have spilled over into the 3 Palms Grille space, Nagy said.
While 3 Palms Grille is closing at The Yards, Nagy said they plan to find a new location for the concept.
"We have had a great run in Ponte Vedra and our guests really love the Beaches laid back style we offer, along with a discerning palate. That's why we will continue the 3 Palms Grille concept at a new Beaches location. For now, we are focused on opening City Grille and Raw Bar in San Marco in June," he said in the release.
The City Grille and Raw Bar will feature fresh oysters from the East and West Coasts as well as ceviche, tartare and crudo. There will be a full dinner menu.
"There have been some delays which come with a restaurant buildout and remodel that has not been renovated in 40 years. Overall, we are happy to maintain the original footprint but bring a completely new dining experience to San Marco, " Nagy said.
The couple have no plans to make any changes to its Eleven South restaurant.