Jacksonville area manufacturing companies are seeing weakening conditions in their businesses, an indication of an economic slowdown.
However, despite current conditions, those companies are optimistic about the direction of the economy over the next 12 months.
That's the latest conclusion from a new monthly survey of manufacturers compiled by the University of North Florida's Local Economic Indicators Project, or LEIP.
The survey is called the Jacksonville Economic Monitoring Survey, or JEMS.
Albert Loh, UNF professor of economics and director of LEIP, said the monthly survey of manufacturers will give Northeast Florida businesses an indication of the overall state of the local economy.
"I think over time people will find this is specific to the Jacksonville area and relevant to their market," he said.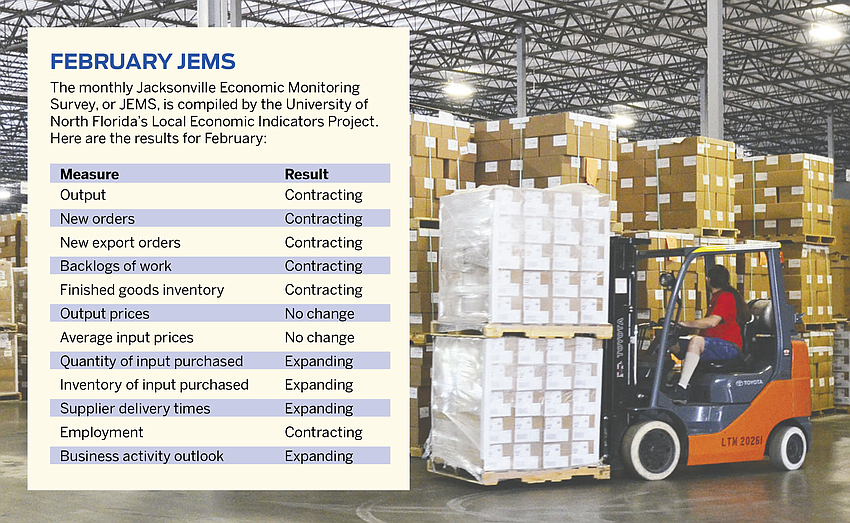 UNF economist Paul Mason launched LEIP in 2002 to provide unique indicators of the Jacksonville economy.
Mason retired from UNF in 2016 to become dean of the School of Business at McMurry University in Abilene, Texas, and Loh succeeded him as director of LEIP.
State officials provide monthly data on the Jacksonville labor market but there are few other timely indicators of the local economy.
LEIP filled in with indicators including a consumer price index that measured inflation in the Jacksonville area.
JEMS is a new monthly survey of Jacksonville area manufacturers that collects data on 12 business measures including production, output price, new orders and inventory.
Loh started the survey in February, sending out emails to representatives of several dozen Jacksonville area manufacturing companies.
A majority of the businesses did not respond, he said.
"There is generally a limitation at this point because we just started. Not a lot of people know about it," he said.
Loh is hoping over time to contact a broader list of businesses.
"I'm trying to get some of the more prominent businesses in the manufacturing sector," he said.
He also wants a broad range of industry sectors and to generate sector-specific data on the economic outlook.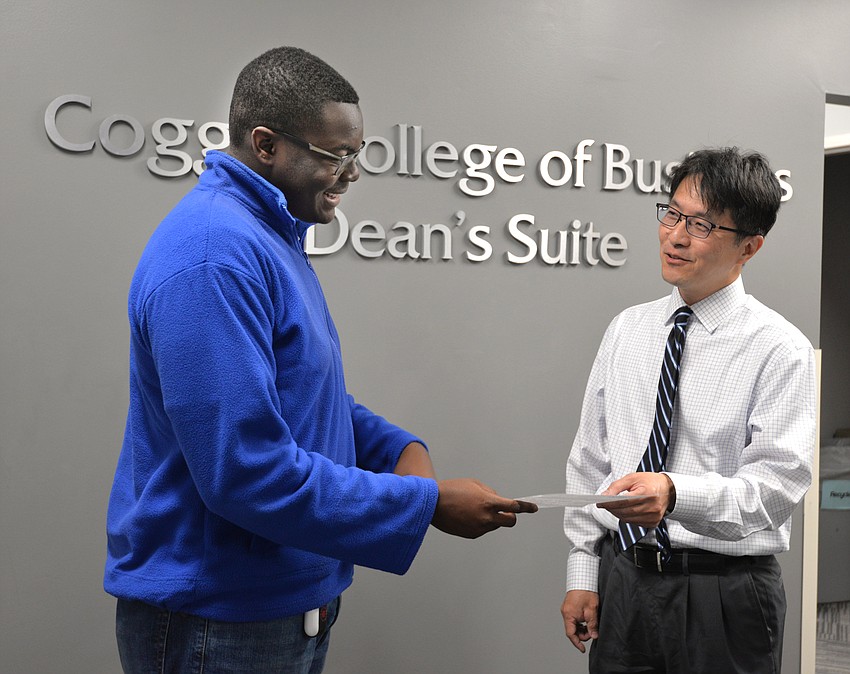 'The market is weakening'
Although the initial survey was based on a limited number of responses, Loh said the data tracked national indexes on manufacturing activity.
"It seems to be consistent with what the numbers at the national level reflect," he said.
"The big message is they seem to feel the market is weakening."
The March survey showed six of the 12 indicators are contracting, four are expanding and two were unchanged, so the overall index suggests a contracting economy in Northeast Florida.
Although the March survey indicates a contraction, Loh said optimism in the business activity outlook implies local manufacturers are content to "ride out any wind and waves in the short term."
Adding CPI 
As the JEMS index is launched, LEIP is also working to relaunch its original indexes for CPI and leading indicators for the Northeast Florida economy.
The CPI is generated by economics students who collect price data from area businesses, based on a basket of goods for a typical household. But it has run into snags because the current basket does not necessarily reflect what consumers are buying these days, Loh said.
He is hoping a new basket will be ready later this year to begin generating the monthly inflation index again.
Loh is also considering a new index of leading indicators because some of the original indicators used are no longer available.
For example, one of the indicators was a help-wanted index that was typically generated from job listings in the classified section of a newspaper. However, most businesses now use online sites to post job openings.
Loh is confident that LEIP will soon work out the kinks and provide Jacksonville area businesses with useful monthly information.
"My plan is to provide a monthly update on the direction of the economy," he said.