The Downtown Development Review Board unanimously approved conceptual plans April 13 to expand the 336 W. Bay St. parking garage across from TIAA Bank Center. 
Owner Amkin Hogan LLC of Miami proposes to double the size of the existing 10-story garage and provide more than 500 additional parking spaces, open urban areas and greenery. At one time, the inclusion of retail was under discussion, but was scrapped.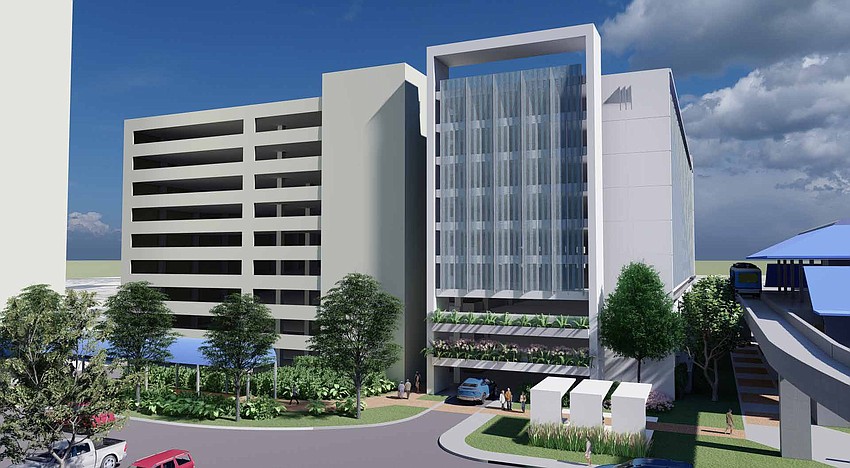 According to the project application, the expansion is expected to integrate flow with the existing garage operations and not add ingress and egress.
"The expanded structure, as designed, adds a finishing touch to the existing garage, filling the remainder of the space between the Skyway and the parking deck, and responding to the context of Downtown," said Initial DDRB findings.
Board member Linzee Ott called the design "clever."
"I understand the need for more vertical parking in Downtown," she said. "I love the thoughtfulness."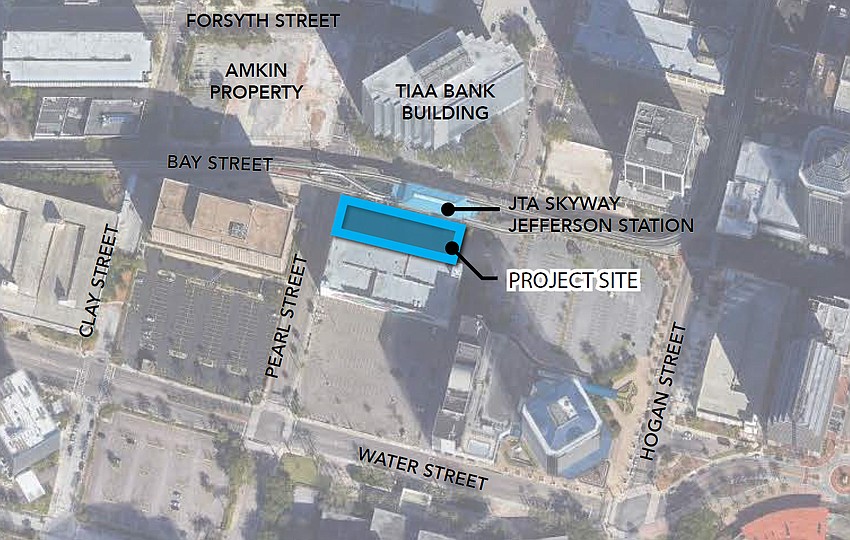 She said that while more retail Downtown would be nice, future plans might include it.
Board member Gary Monahan agreed. 
The Driver, McAfee, Hawthorne & Diebenow law firm is the agent. Prosser is the civil engineer, and Studio 9 Architecture is the architect.
The proposed start of the project is late 2023 and is expected to be completed in 2025.