Pattillo Industrial Real Estate is working toward building permits for its first three buildings at Wildlight Commerce Park in Nassau County and hopes to receive approvals by the third quarter.
The three total 261,600 square feet of space.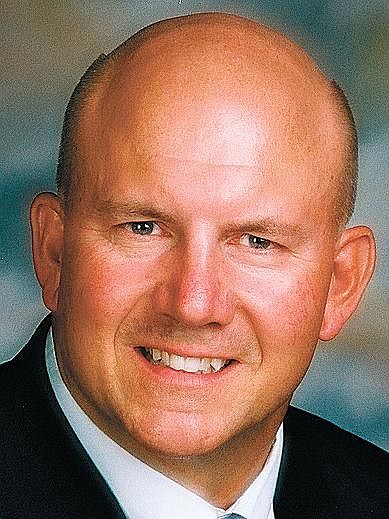 Peter Anderson, Pattillo vice president of New Investments, said April 14 Pattillo then will decide to start work on one or all three.
"We will evaluate the market at that time," he said.
City utility JEA is reviewing service availability requests for three buildings on Parcels A and B.
Parcel A would be two buildings of 155,100 and 38,500 square feet.
Parcel B would be a 68,000-square-foot building.
The three warehouses are the closest to Florida A1A.
JEA provides service into that part of Nassau County.
Pattillo Industrial Real Estate announced Nov. 11 it will develop a 1.5 million-square-foot industrial complex in the Wildlight mixed-use, master-planned community in Nassau County.
Wildlight, at northeast Interstate 95 and Florida A1A/200, is being developed by Raydient Places + Properties, a taxable subsidiary of real estate investment trust Rayonier Inc.
Atlanta-based Pattillo and Rayonier said Wildlight Commerce Park is designed for light manufacturing, logistics, offices, laboratories and warehousing needs from 5,000 to 500,000 square feet.
The first building is anticipated to be ready for occupancy in spring 2024.
The latest conceptual site plan shows 12 buildings that comprise:
• A 500,000-square-foot building with 257 parking spaces.
• A 180,000-square-foot building with 200 spaces.
• Two 162,000-square-foot buildings, with 178 and 166 spaces.
• A 155,000-square-foot building with 127 spaces.
• A 77,400-square-foot building with 100 spaces.
• A 68,000-square-foot building with 62 spaces.
• A 65,900-square-foot building with 80 spaces.
• A 65,000-square-foot building with 100 spaces.
• A 55,000-square-foot building with 80 spaces.
• A 38,500-square-foot building with 91 spaces.
• A 27,500-square-foot building with 50 spaces.
"As Wildlight continues to advance their vision for a new kind of community with focus on progressive sustainable practices, PIRE is thrilled to have been chosen to work with them on the development of an environmentally friendly Class A industrial park to serve and supplement the community and county," said Josh Harrison, CEO of Pattillo Industrial Real Estate, in a November 2022 news release.
Wildlight Vice President Wes Hinton said then that Pattillo Industrial Real Estate has proven itself "the type of high quality, strategic partner needed to bring this project to life."
"We are looking forward to this park advancing one of the core goals of Wildlight, which is a positive economic impact and job growth for the residents of Nassau County."
The release said the environmentally friendly Wildlight Commerce Park will be built over 10 years as one part of the economic growth component of Wildlight's master plan. 
The industrial park is a 165-acre expansion within the initial phase of Wildlight that consists of 2,900 acres, a mix of residential homesites, multifamily apartments, a town center, schools, and UF Health and YMCA health and wellness facilities already in place.
The Pattillo park is surrounded by preserved wetlands.
Pattillo Industrial Real Estate, the largest industrial property developer in Northeast Florida based on market research, previously applied to Nassau County for what appears to be a first phase.
Pattillo intends to develop the first three buildings on 36.9 acres at Florida A1A and Old Yulee Road in Wildlight.
Wildlight Commerce Park consists of several large parcels with roadways and trails connecting it to adjacent roads.
Jacksonville-based England-Thims & Miller Inc. is the civil engineer.
Wildlight.com says the Wildlight development, with 9 miles of frontage along I-95, is designed for 11 million square feet of commercial space, 24,000 residential units, 1,100 acres of parks and more than 50 miles of trails.
Wildlight describes itself as "Florida Lowcountry."
About half of the 2,900-acre community is devoted to green space, including parks and nature trails.
The other half features a mix of homes, town homes and rental properties, as well as businesses, shops, restaurants, schools and medical facilities, connected by trails and walkable pathways. 
It is 20 minutes from Downtown Jacksonville and Amelia Island. 
Rayonier Inc. established Wildlight in 2017 and is based there.