Taverna Oceana, a new raw bar and seafood restaurant connected to Taverna in San Marco Square, plans to open May 2.
The menu will offer shellfish and seafood served at an oyster and Champagne bar and in a private dining space.
Taverna Oceana is at 1988 San Marco Blvd.
The concept is incorporated into the expanded Taverna at 1986 San Marco Blvd. It was built out of the former Pure Barre studio and connected through a passageway.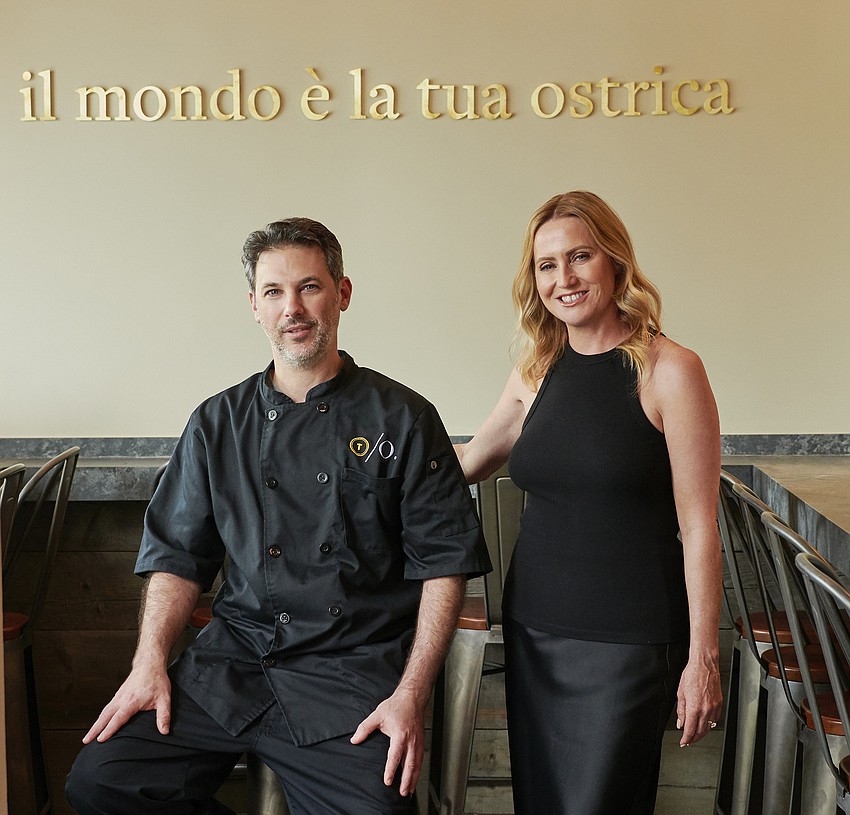 The design also expands the kitchen to increase the food preparation for the restaurants and catering services.
Spouses Sam Efron and Kiley Wynne Efron own both restaurants. The Efrons and Design Cooperative designed the space.
The build-out cost was $1.5 million - $1.6 million.
The design includes painted oyster shells, pearl-inspired lighting fixtures and floor-to-ceiling shell-patterned wallpaper.
The restaurant will be 5-9 p.m. Tuesday-Thursday; 5-10 p.m. Friday and Saturday; and 5-9 p.m. Sunday.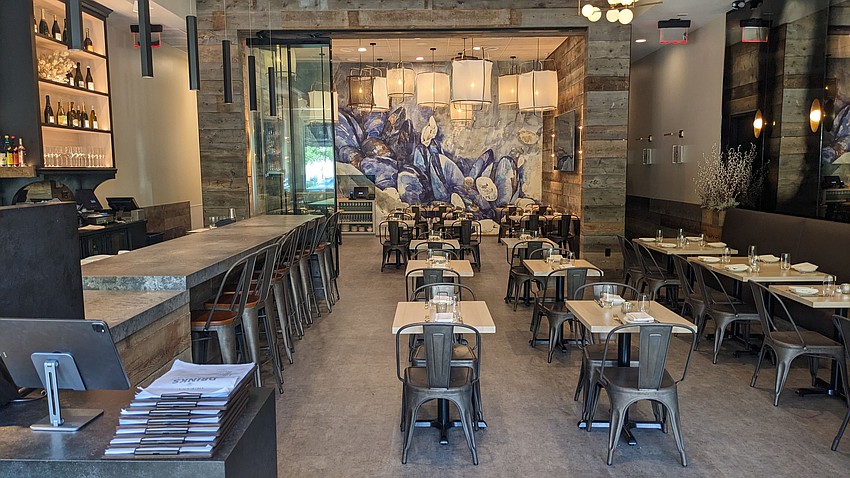 Lunch and brunch hours will be added in the coming months.
It will offer full bar service specializing in craft cocktails and a Champagne and sparkling wine program.
The raw bar will include the Oceana Seafood Tower, Ceviche Tostada and Insalata di Mare, which includes marinated calamari, shrimp, mussels, clams, fennel, white beans, olives and tomatoes.
Starters include Roasted Oysters, Kimchi Brussels Sprouts and Smothered Tater Tots.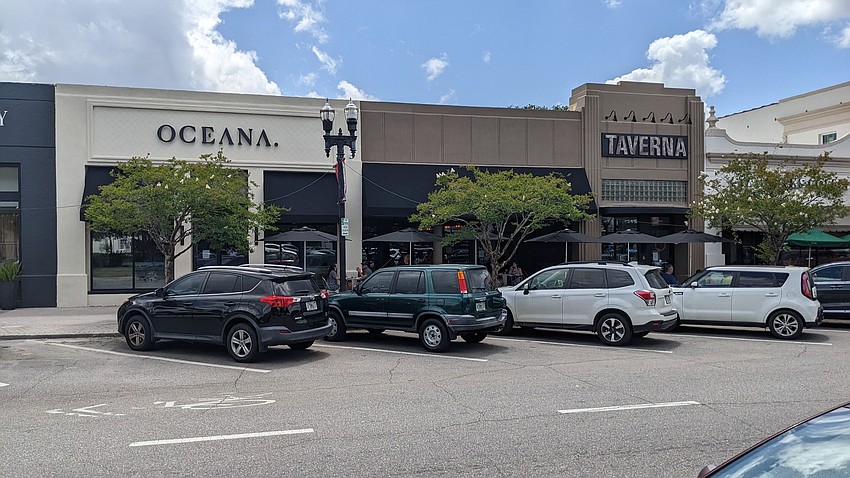 Main dishes include Lobster Thermidor, Miso Glazed Chilean Sea Bass, Smoked Filet Mignon and Pasta Primavera.
"The menu will be rooted in the classics but will have modern touches," Sam Efron, executive chef, said in a news release.
He plans to infuse Asian and Latin-inspired touches in the recipes.
In 2019, the Efrons announced plans to open an Asian concept called Izakaya in the same space. It was to open in January 2020 but they canceled the plans with the onset of the coronavirus pandemic.
"We thought through our expertise and what inspired us most, we decided seafood would be a better complement to Taverna," Wynne Efron said when Taverna Oceana was announced in August 2022.