Former Miami Herald columnist and author Carl Hiaasen will deliver the keynote address at Jacksonville Area Legal Aid's 21st Equal Justice Awards at 6 p.m. Sept. 20 at the Marriott Jacksonville Downtown.
The event is scheduled after a four-year hiatus that began with the coronavirus pandemic.
The ceremony includes presentation of the Robert J. Beckham Equal Justice Award, named for a former JALA board member and dedicated supporter.
It is bestowed on a person or organization who has notably promoted the cause of equal justice for low-income residents of Northeast Florida.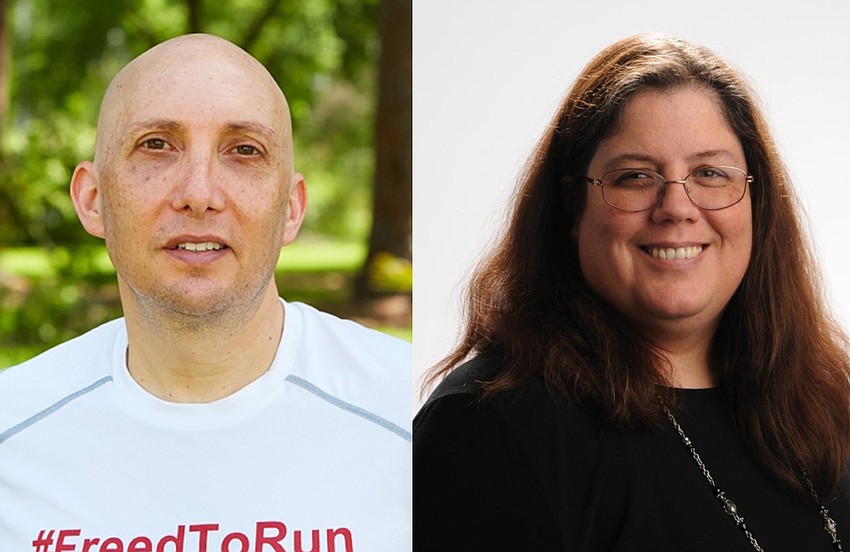 The 2023 honorees are Gunster Jacksonville shareholder Mike Freed and former Florida Times-Union Executive Editor Mary Kelli Palka, who now is strategic communications director at the University of North Florida. 
"We are thrilled to be able to bring the Equal Justice Awards back so that we can honor these two individuals who have done so much for the Northeast Florida community," JALA CEO Jim Kowalski said in a news release.
"Mike Freed has devoted countless hours of his time to providing some of our region's most vulnerable children – and now seniors – access to justice. Whether attending planning meetings for Freed to Run, talking to potential donors, or training for and running in 36 marathons, Mike has shown a level of commitment that is unmatched. 
"Meanwhile, Mary Kelli Palka has served our community for decades as a journalist and media executive whose roots in Jacksonville made her a passionate advocate for those whose stories often revealed the failures of our institutions, including the justice system. For years, she led the Times-Union's hardworking journalists in their pursuit of the truth, even when some people would have preferred to keep it hidden. For that, we are grateful," Kowalski said.
From 1985 until 2021, Hiaasen wrote a column for The Miami Herald, covering local issues including polluted rivers, the criminal justice system and animal welfare, to national stories like the Deepwater Horizon oil spill, the Trayvon Martin case, Bernie Madoff trial and Florida's presidential election woes. His observations and reporting have earned him three Pulitzer Prize nominations.
Tickets and event sponsorships can be purchased online at JaxLegalAid.org/EqualJusticeAwards. Cocktails and dinner are included.
All donations will support the work of Jacksonville Area Legal Aid.